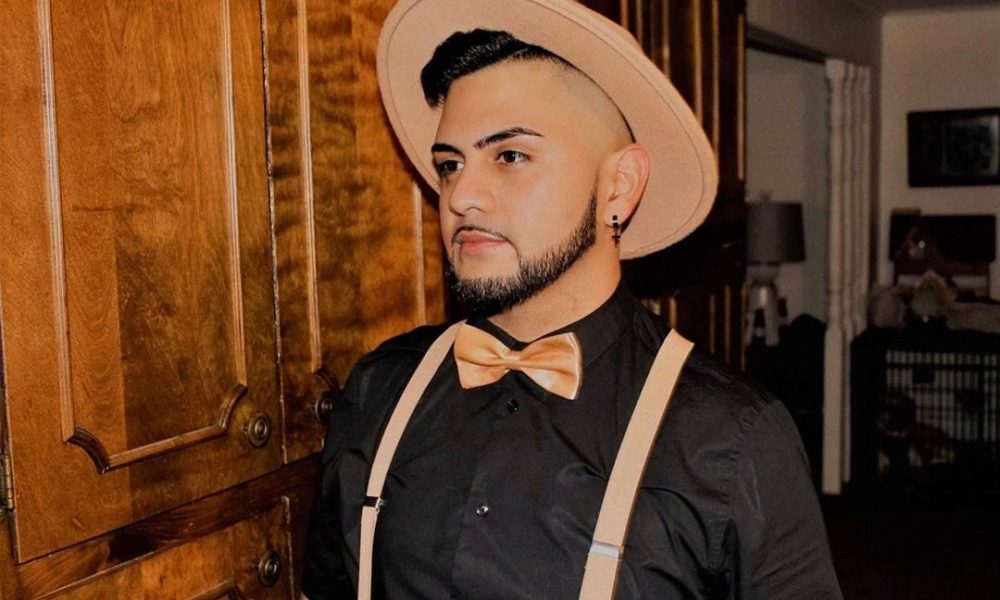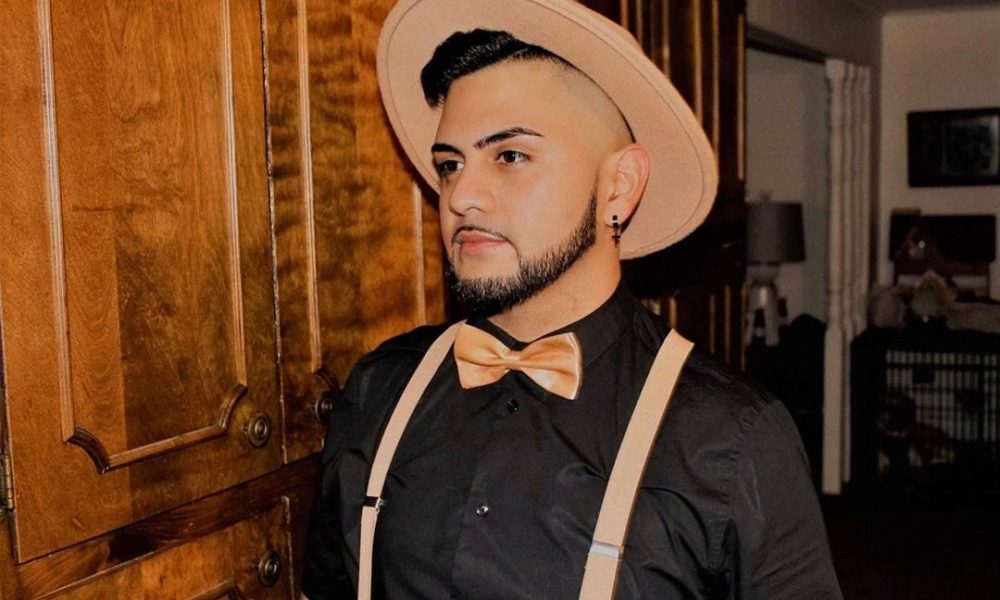 Every twist in our story, challenge we face, and obstacle we overcome is an important part of our story.  These difficulties make us stronger and wiser and prepare us for what's ahead.  As we grow and succeed we may imagine that soon the challenges will fade away, but in our conversations with business owners, artists, creatives, academics, and others we have learned that the most common experience is that challenges never go away – instead they get more complex as we grow and succeed.  Our ability to to thrive therefore depends heavily on our ability to learn from our experiences and so we are asking some of the city's best and brightest: What's the most important lesson you've learned along your journey?
Liz | Account Specialist and Stylist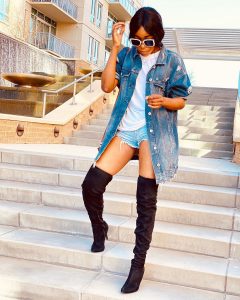 The most important thing I have learnt in my journey so far is to "never let anything stop you from been happy, it is the best fuel you can give to your mind and body. Always stay strong & positive. You got this!"
Caroline Brito | Exchange student from Brazil & Musician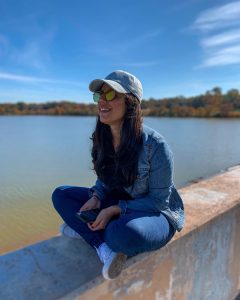 We are never alone. God is always on our side and he sends other people to help us just as he sends us to help others people too.
Hugo Gonzalez | medication aide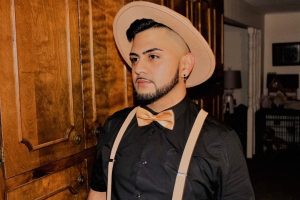 The most important lesson I've learned on my journey so far is to have goals set out for yourself and not to be ""stuck"" in just one spot in life. I say that because one should always want to grow as a person and want to be better than what they were the day before. What I would tell others is don't give up .. anything is possible. All you need is God, patience, and determination to reach your goals. A little motivation goes a long way.
Danielle Bateman | Color Specialist @ Avalon Salon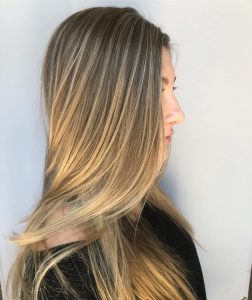 The most important lesson I have learned so far as a hair stylist is it's not just hair or a job. The clients that sit in your chair don't just come to get highlights or a blowdry. They come because they care about how you make them feel; it's about helping someone see potential and the beauty in themselves. It's not about coming to work, making the money and going home. It's about the sad face and the hug they give you when they walk in the door after a hard day and seeing them walk out with a smile on their face. There's no feeling like knowing you brightened up someone's day by making them feel good about themselves.
Meredith Bramblett | Health and Fitness Coach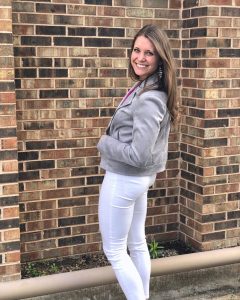 The most important lesson I've learned in my journey is to not allow my fears or doubts dictate my actions. I spent a long time questioning my ability to be a fitness coach, but when I decided to step out in faith and trust the Lord despite my feelings, I have been able to walk in freedom to help people live healthier and more fulfilling lives!
Will Bramblett | Financial Advisor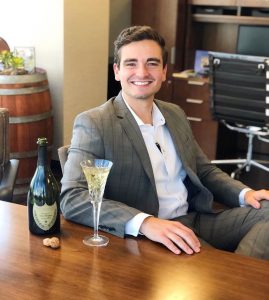 The most important lesson I have learned in building my wealth management practice would have to be overcoming the fear of failure and rejection. Leaving a salaried position with benefits to building a business where nothing is guaranteed can be intimidating since only about 5% of financial practices make it to the 5 year mark. And the fact I was starting at 23 years old probably didn't help my odds either. I decided early on that failure would not be an option. I decided then that I would not only build one of the most successful practices in the United States, but I would do it before I am 30.
When I started, I put a list of 500 names and numbers of everyone I had every met in my life and called every single one asking for the opportunity to work with them as their family advisor. Many of them said no, but that didn't faze me and I pressed on. Even if they didn't want to do business together, who did they know that might? I would take meetings 7 days a week from 6:00am-9:00pm, whatever it took to get my practice off the ground. When I finally lifted my head up after a year, I had over 150 clients across 16 different states, was awarded Rookie Advisor of the Year, asked to be a keynote speaker at Northwestern's Annual Planning Day speaking over mindset and vision, and was in the process of hiring my first assistant.
Many people let the fear of failure and rejection hinder them from accomplishing great things and that is a shame. Only through failure and rejection can you find success, they are just stepping stones along the way.
@WillBramblettNM
williambramblett.nm.com
Gabby Juarez | Self Taught Makeup Artist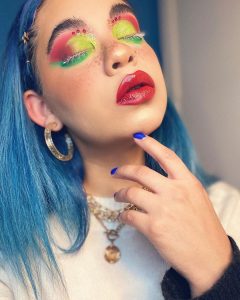 I've been doing makeup for about 2 years now, which is crazy because it feels like no time has passed. But, one of the really important things I've learned on my journey so far is to always do things that make me happy. It's so easy to see the makeup trends and re-create a specific look or stick to one specific style. But, I've found that it's more gratifying to just sit down and not have a plan in mind. True art is not something that's been done and re-created it's something that you're proud of, that you've created, and that's totally original.
@grabby_patty
YouTube: Grabby Patty Network
Bianca Brown | Dfw hair colorist
Being in the industry over 8 years, I think the most important lesson I've learned so far would be that you can never learn enough or try too many times. The hair industry is ever changing, theres ALWAYS something new to learn and something new to try. I try to keep an open mind when observing new technique and how I can incorporate it with fundamentals so I can give my clients everything they deserve! I love learning and I'm very fortunate that I pursued a career that allows me to fulfill my need to be creative while being challenged all at the same time. I will definitely admit, it wasn't easy starting out, but you just have to keep at it and one day it just clicks!
@hair_by_bianca_slp
@HairByBiancaAtSalonLapage
Jasmin Little (Sunnie) | Nail Technician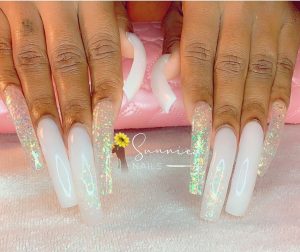 Believe in yourself, and always be confident, Never look at someone else's success and feel less about yours, You can't build your castle looking at someone else's empire.
@Sunnie_Nails
469-615-6564
Maria Alquicira | Manager  | Painter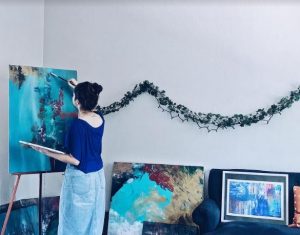 "Often, we hear people encouraging us to "go out of our comfort zone", but we barely pause to realize that it's not something spontaneous, it's a process, an intrinsic part of life just as adaptation and survival.
An actor who then decided to become a scriptwriter, was dismissed by Robert Greene with the phrase ¨Jack Of All Trades, Master Of None". This unknown guy named William was judged for not sticking to one thing to master it. Who would know that a couple of playwrights after, Shakespeare would become such an influence.
This phrase has resonated in me and is the best summary of my greatest lesson in the last couple of years.
Studying different majors, collaborating in different projects, working on different fields, moving to different towns are processes that can make us feel lost but at the same time is an opportunity to question if that frustration is nurtured by society's paradigms that people will do better by focusing solely in one thing. Specially in an environment called life which is the less predictable scenario.
Change means movement and movement means we are being brave enough to establish our objectives and humble enough to redirect our paths to achieve them. It means we are learning from the challenges we face while implementing our previous knowledge that is leading us to what I believe is the human's ultimate goal; improvement.
I´ve learnt to be brave enough to set high goals and humble enough to redirect my path to achieve them. I´ve learnt that there is no failure on trying but on being static. I´ve learnt to go out there and make mistakes, go back to my starting point if needed, make a pause, analyze, plan again and move forward."
mtalch16.wixsite.com/alquicirafineart
Social Media: @alquicirafineart
KaDeshia Anderson | Boutique Owner of Pretty and Poised & Show Producer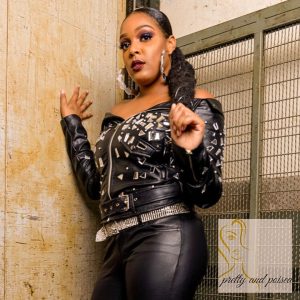 The most important thing that I have learned in my journey this far is God's timing! Everything you go through small or big is a testimony, don't let the no's or the uninterested interfer with your vision. Keep going keep pushing it will all be worth it in the end!
Charlotte Hardie Photography | Portrait photographer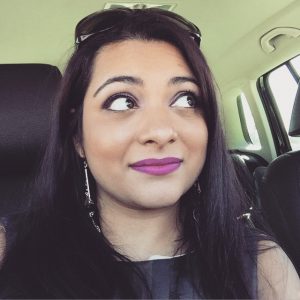 The most important lesson I have come to appreciate is to enjoy every moment in my life. and how I did this was through learning what the world has to offer. I started of working in travel and it inspired me to capture what I was seeing through my travels, people, culture, History and breathtaking scenery. I wanted to keep making memories for myself and wanted to keep enjoying them through my photos.
During one of my travels I met my husband and moved to the USA, we now have 3 beautiful children. I take portrait photography now and I love taking portraits as I also want to capture those precious memories for my family and clients.
I do not take anything for granted and I keep appreciating what I have in my life.
@pages/category/Photographer/Charlotte-Hardie-Photography
@charlotte.hardiephotography
Sasha McClanahan | Owner of DEMI NATURALS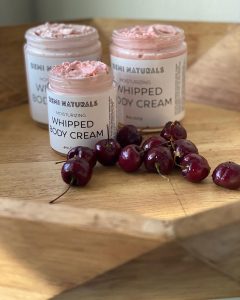 The biggest lesson that I've learned is to not compare my business with others. I focus on perfecting my own craft, goal setting, and improving my business everyday. As long as you are progressing, you are working towards meeting a goal.
deminaturals.com
etsy.com/shop/deminaturals
@deminaturals
@deminaturals
Jasmine Anwer | Architecture & Commercial Photographer
While it's hard to point to one example that shows it, the most important lesson that I have learned along the way is to treat every job like it's the most important. I spent my free time creating a portfolio and building my confidence in order to cater to my clients needs. However, by treating each job and each client like they were the most important gig I had worked on, I was able to build relationships and expand my portfolio. Because of that, some of those clients and photos became instrumental in shaping the future of my career.
jasmineanwerphotography.net
@jasmineaphoto
Eric J | Singer | Songwriter | Musician, & Producer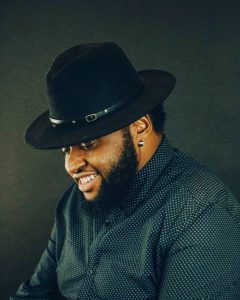 The most important lesson that I have learned is that you have to know your own worth. We were made to be ourselves. No one else can show you how to make yourself happy. So go out & live. Surround yourself with people that challenge you & make life memorable. Dream big, Work harder!!!! That's my slogan & I hope to continue making my dreams a reality all!!!
Leigh Breunig | Jewelry Designer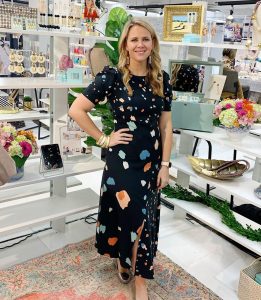 This journey has taught me infinitely more about who I am created to be. I am a dreamer, feeler, creator and having a forum to express myself has led to a brighter version of myself — one I have more confidence in, more understanding of, more grace for. I am thankful for the space to grow.
Nykol Harris | Actress | Model and Dancer
The most important lesson I learned on my journey is to trust the process and be patient because as long as you believe in yourself and never give up the universe has no choice but to give what you have been putting out and working for.
Lindsay Burkhart | Social Content Creator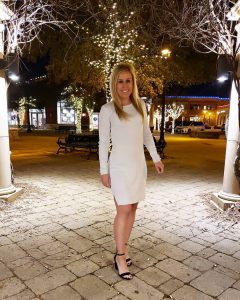 I have learned that staying patient is one of the keys to great success, and to always remember to be yourself because the payoff is always so much greater. In my position it can be difficult to stay in your lane and trust yourself with your ideas. Every time I do end up going with my plan of action it honestly has always either ended up with great results or I learned something from it and became better. I truly believe that life is all about improving yourself to become a better person, a harder worker, a better friend, etc. Identifying your goals and working hard to achieve them, but not losing yourself in the process is always a tough lesson to pass but it's not impossible. I like to look back every so often at the work I have accomplished in my job or in my personal creatives and see the growth that has happened, the lessons I did learn from trying something new, but most importantly knowing that I never once changed myself in order to get there.
Lacy Studdard | Salon Owner and Hairstylist
The most important lesson to learn for me being a stylist and salon owner is that you have to create boundaries. I've been doing this for almost 15 years, and being self employed, you have to hustle at first if you want to make it. Success can sometimes come at the expense of time with family and friends that you can't get back. You've got to switch gears at some point. For me, that looks like working less late nights and weekends so I can spend time with my family. I still accommodate those clients I love and have built relationships, I love my job!
thebungalowsalon.com
@lacystuddard_hair
SARAH BRIGGS | Entrepeneur | Jewelry Designer
I've learned countless lessons in my journey and one prevails no matter how much I pursue others. I had a mentor who passed away. I was talking to her in my mind one day, wondering what my next step in trying to scale should be. It was as if she spoke to me and her answer was clear as day, "it doesn't matter darling, just enjoy your life". Let go right now of what you think success is supposed to be. Decide for yourself and don't forget to add in family, balance + giving to that equation.
@sarahbriggsjewelry 
sarahbriggs.com
D.H. Jonathan | Author and Art Model
The biggest lesson I've learned is to not just sit back and wait for something to happen. Take control of what you want. Go after the big job, write and publish that novel, take that trip you've always wanted to take.
John Wannamaker | Co-Founder & Chef at WannaEat Seafood
We all eat in order to live and food is an universal connector of people. I've learned we must continually find a new way to reach the people we want to feed. Starting out, we made many mistakes and found every platform doesn't need your money or attention. Good food and good service will make a way for you.
WannaEat Seafood is a fusion of Caribbean and Southern cooking. We are catering leading up to the opening of our quick serve brick and mortar location.
Jacilyn Tucker | Wedding Planner
The most important lesson I've learned so far as a wedding planner is that building and maintaining vendor relationships are key! They are a must! Of course it's good to have your preferred vendor's list together, but to know more than your "dream team" is crucial. I enjoy having a variety of vendors to priovide my clients with, depending on their budget and style preference. How I build these relationships are attending networking events, making a presence on social media marketing groups and coordinating styled shoots! When planning styled shoots, I often reach out to vendors that I look up to, that I've yet to work with, to jump start our relationship. From there I try to refer business to one another to maintain that rapport. In this industry, referrals really go a long way, and while I get some from friends, family and past clients – majority of them come from those friend-ors!
@NothingButLoveWeddingAndEvents
@NothingButLoveWeddingsAndEvents
Zach Woodie | World Wanderer & Techie
The most important lesson I have learned is to never stop exploring. There is always something new to see out there.
Truitt Rogers | Photographer | Owner of Truitt Photographics
So much has changed in the field of photography since I started in 1976 (that's really weird to realize because I don't often think of how long I've been a photographer I just enjoy it so much) so much has changed. I've had to adapt to the new digital way of doing things. Most of which I'm really grateful for. I love not having to mess with chemicals in the darkroom, the better image quality and the total control I have over every detail of the my images. I've had to embrace the changes and adapt to a whole new way of creating and I've had new ways of creating images opened to me that I never dreamed of. So the lesson learned is embrace changes because they are going to come and seize the opportunities they offer.
truittphoto.com
@truittphotographics
Conni Redding | Management consulting recruiter & soon to be full-time Minnesotan
The most important lesson I've learned in my journey so far is to find your niche. I combined my love for food and hip hop / rap music (all of my captions come from music lyrics), and I turned it into an instagram that offers unique content.
Kacee Anderson | Portrait and Lifestyle Photographer
Photography has taught me how to read people quickly and win them over. Sometimes kids (or even adults) come into pictures tired, nervous, or stressed out. I've learned the art of diffusing those situations. I want families to walk away with photos that stay true to who they are while bringing out their absolute best.
Seniors and couples often come to me with little experience in front of the camera aside from a quick smile. I find these groups can be especially nervous. Putting people at ease is important so I can get them the fun, silly, romantic, or timeless photos they're looking for. It starts with helping them select a location and style that will best represent them. But even if meet a dozen different clients at the same location, every single one of them will have a unique experience. My job is to learn who you are and capture that through lens.
KaceeAndersonPhotography.com
@KaceeAndersonPhotography
@KaceeAndersonPhotography
David Kozlowski | Freelance Photographer
The biggest lesson that I have learned, came early in my career. Shoot for myself and don't base my photography on online comments about the images. I rarely shoot from a shot list and most of my sales come from requests for use of existing photos.