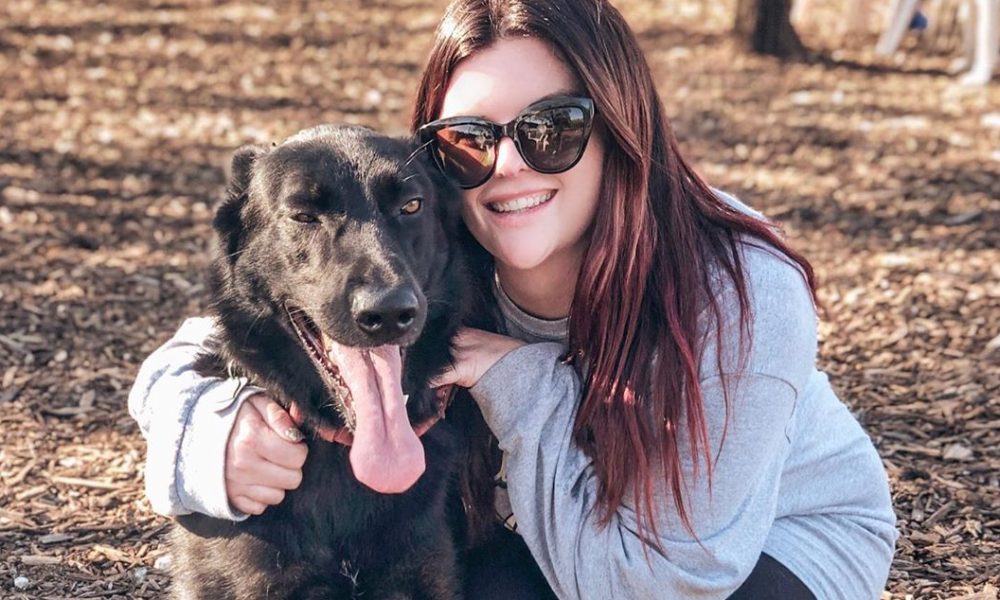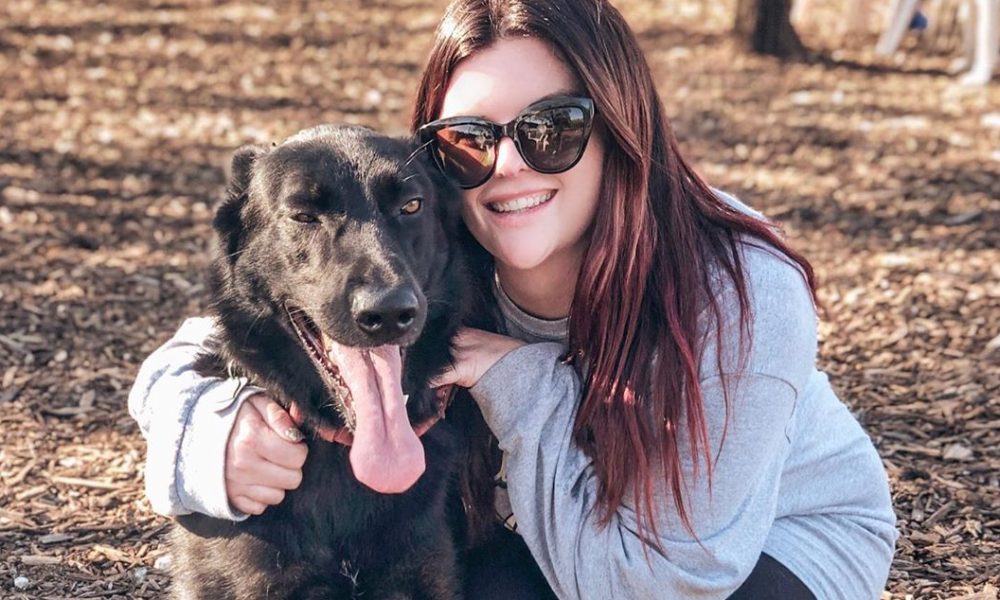 Throughout our journey with Voyage, the one thing we have learned over and over is that hidden within every challenge is a blessing or opportunity. It's up to us to determine whether a challenge we face will be a step back or the catalyst for a step forward.
We had the honor of connecting with some of the city's brightest leaders and role models and we asked them our question of the month: What is the best advice you have for someone who feels like they are facing insurmountable odds.
Below, you'll find their advice and links and other info so you can learn more about them, their work and how to connect with them. We'll be interviewing many of these amazing individuals in the coming weeks, stay tuned.
Alex Hernandez | Photographer and Filmmaker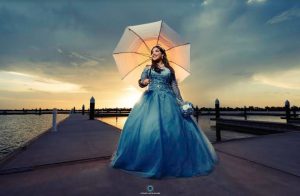 First of all I would like to say thank you for taking the time to read this, my advice for someone who is facing insurmountable obstacles is to never give up, even in the worst circumstances there is always a way out, take a second to clear your mind review your situation, ask yourself where I am standing up and where do I want to go?, make a plan, choose daily tasks to help you get closer to your goals, always remember that every challenge is a new opportunity to grow and learn, wake up early, go out and fight for what your dreams, be grateful for what you have, say "thank you" more often, and if you go to bed at night feeling that you are not working hard enough for you goals, is probably because you are not working hard enough.
@artisticlensstudio
@alexhdz
artisticlensstudio.com
Elizabeth Sisk | Family Portrait & Lifestyle Photographer
My advice to anyone feeling like they're facing insurmountable odds would be to persevere and try to remember that everyone faces adversity at some point in their lives and it's those periods of adversity or challenges that help us grow. I'm a strong believer that everything happens for a reason, so trying to find the lesson in whatever challenges you're facing can really help change your perspective of the situation and even embrace it.
One of the biggest challenges I've faced was after my daughter was born, the adjustment from being an independent, carefree adult to putting her needs before everything else was incredibly difficult for me. You're exhausted, giving all of yourself to this baby, and you have to dig deeper than you thought you could to just make it through another day. Eventually things started to get a little easier and coming out of the new baby fog I felt like I could do anything. Because of that journey, I started my photography business where I always try to extend grace and compassion to families who are dealing with the challenges of parenthood while giving them the gift of captured memories in this phase of their lives. That's something all parents cherish and appreciate and I don't think I would have the same sense of empathy, strength, patience, or passion to give that to families without my own motherhood journey.
elizabethsiskphotography.com
@elizabethsiskphotos
Frank Sanchez | Dark Age Tattoo Artist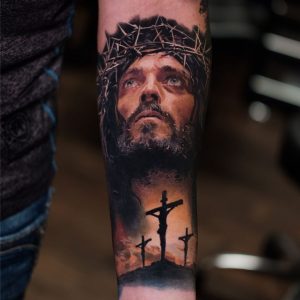 The best advice I can offer for anybody that feels they're facing insurmountable odds is that you have to keep a positive attitude and be optimistic, you have to believe things are going to get better and put that energy out there in the universe, the mind is a powerful tool and you have to learn to rewire yourself to try and be successful and happy. Some of the most influential people in history have had to overcome truly difficult challenges and you have to look to them for inspiration and at the same time remove yourself from situations or individuals that you feel are holding you back.
Everyday we wake up is a new chance and a new beginning to try and become a better version of ourselves, you have to keep investing in yourself whether that's spending more time picking up new skills that might bring new opportunities or improving your overall health whether it's through yoga or hitting the gym more often.
@franciscosanchez_tattoo
franksancheztattoo.com
Vanessa Contino | Model & Nursing Student
The best advice I can give to someone who is facing insurmountable odds is to breath, take some "self-love" time through out the day and I think that will allow them to relax and focus on postive thoughts. I often think that in moments in life we are thrown a curved ball but we get to write our own outcomes and our own destiny and many time someone might forget that.
@vanessa_s_contino
wallflowermanagement.com/girl_portfolio
Cortney McBride | Blogger & Probation Officer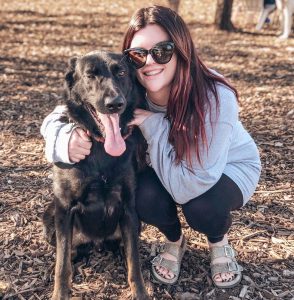 To your friend who does all the things, the social butterfly who attends all the events, who brunches every weekend, who attend events during the work week, who is already on to go, and who is always busy with a social event. There might be a reason behind this, there might be a reason why your friend stays busy and is always on the go.
The moment I stop, even for a second, the moment I'm at home alone with my thoughts is the moment all the thoughts flood back into my mind. The thoughts of my divorce, the thoughts of friends walking out when I needed them most, the urge to drink alone at home begin. The worst part, the depression and anxiety start to get the best of me and put me back in that dark place I was in for the most part of last year. There's a reason I'm always out, there's a reason why I seem never to be home, even if it is just walking the dog. There's a reason I'm always out and about, why my social calendar is booked, and why I like getting away and going out of town on the weekends, it is because I have to. I have to do all the things all the time because of my chronic depression and anxiety, because sitting and being still is a trigger for me. Don't get me wrong, I enjoy a cup of coffee on my back patio with my dogs too, and I also enjoy a slower pace sometimes, but for the most part I have to have something in the future planned. Sometimes thinking about those plans in the future are the only things that gets me through the day. My life last year was consumed with so much emptiness, self-doubt, not feeling like I was enough. I try very hard to not go back to those dark days. So, I keep going, I go to all the social events, grand openings, concerts, new brunch spots and coffee places, I keep moving.
So many people have said to me, ""Your weekends look like so much fun,"" and trust me they are, but the reason behind all the fun isn't so fun. At first getting out and being social exhausted me and it would take me hours to actually get out of bed, shower, do my hair and makeup, and to actually walk out of the house, and I still feel this why sometimes. But, this is what I had to do, this is what I knew I had to do, I couldn't stay cooped up in a house by myself with no human interaction, and I knew this. I've suffered with depression and anxiety since I was a teenager. I've suffered with this so long that I know my triggers and I know how to attempt to pull myself out of it. I say attempt because as I've gotten older when I get into a depressed or anxious state, it takes me longer to pull myself out. My energy level in my 30's is just not what it was in my teens and 20's, which I'm assuming is normal.
I've also heard, ""How do you afford to do all of this?"" Well, nosey person, most of the things I do are completely free, cheap, discounted, or a special event that's a set price, and also I have this thing where I'm also good with my money and don't over spend. Although, I'm not going to lie it's happen a time or two. Being out, being social, doing all the things, it's my therapy and my coping skill so that I don't fall in to another battle with depression and anxiety. I know I'll always struggle with my anxiety and depression and that's okay, it's a part of who I am. I've learned to say no to things I don't want to do, and yes to what I what to do. I've learned to take care of myself, and do what makes me happy. I wake up every day and just try to be a better person than the day before, so that I can leave this world a better place than what I found it.
If you have a friend that looks like they have it all together socially, is always on the go, is always out having fun, brunching, at the new coffee shop, at all the new grand openings, and doing all the things. There might a reason why this friend appears to living their best life, so offer to go to brunch, the farmers market, dinner, coffee or wherever with them. Who knows, maybe you'll have fun and pick up a new hobby, or learn something new about yourself or your friend.
Bryan Gonzalez | Athlete | Trainer | Nutritionist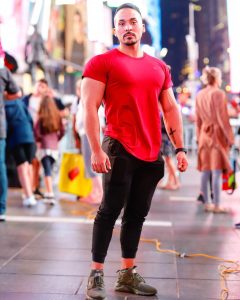 Every one deals with their own insurmountable odds, but not everyone knows how to handle these situations. For me it's simple, the only time you fail is when you stop trying. No matter how hard it gets or how impossible something may seem you must continue to fight and maintain a positive outlook. Just remember there's always someone out there who has it worse than you, be grateful and keep fighting. Life is a battle but the real battle is within yourself.
Victor Uzoigwe | The bearded Champ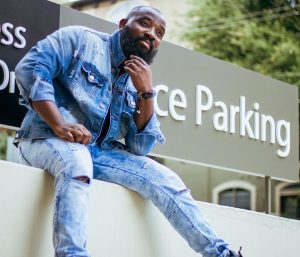 For every odd that you face that is too great to overcome, look at it as if it is something ta you have been through already and then disciple your mind to teach yourself for odds that are too great it can be resolved cause at the day of the day is either you fail or you succeed but the choice of failure or success is left to how much you want to overcome those odds.
David F Wilson | Car Enthusiast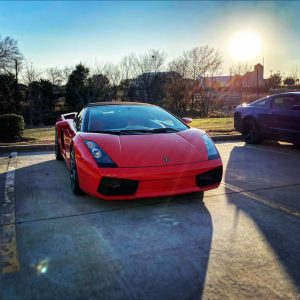 Life is full of ebbs and flows, realize even a tsunami ends in a calm ocean. Break down the insurmountable odds you're facing into smaller chunks, and remember to keep your faith- & know this too shall pass.
Ian Bartlett | Photographer & filmmaker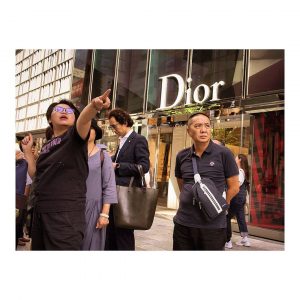 I have built an ongoing friendship with some of the subjects in my Bikelife project and have chatted with them on this very subject.
First of all I would say without hesitation that we have all experienced a situation or period in our lives that we felt we could not overcome. Its important to know this because in the age of social media it could 'appear' that your peers are having a wonderful life when you are going through difficult times and nothing could be further from the truth. Feelings of depression and anxiety are certainly more common than we are led to believe but just by opening up the subject up for discussion helps break down the misconceptions that you have to deal with these feelings on your own.
I feel that talking is the best form of helping you to process your thoughts. Find someone you don't mind sharing your thoughts with. It can be a person you confide in or better still a professional, trained with the skills to help decipher what it is you're going through. This needn't be a financial burden as there are charitable organisations out there such as the Samaritans that will listen to you or help you find a group session.
There are some self help practises you can do which really have really helped me in the past. Mindfulness is a great technique to help you keep a positive mind. Most feelings of insurmountable odds are just that. Feelings, and all cases, there is light at the end of the tunnel…
In this day and age, its easy to get caught up in other peoples lives via social media platforms. This can have an extremely negative effect on your thoughts and drive you to a negative place. I would suggest turning off notifications or even temporarily removing social apps. By doing this you can eliminate some of the causes of your ill feelings and focus your attention to more productive, positive goals. The aim is to find a solution to the issue at hand but first you must make your mind healthy.
Its important to take a break once in a while. Exercise, walk, run, cycle etc. For me, cycling and photography is a great form or meditation because it takes my mind away from what can be an otherwise stressful life.
Angel Williams | photographer and visionary
My advice for someone who is going through something insurmountable would be to take it one day at a time, don't stress over what you can't control, and trust and believe that God wouldn't put them through anything they couldn't handle. You have to go through a couple storms here and there to appreciate the rainbow.
eyeconicimages.zenfolio.com
@eyeconic.imagess
Tammy McQuirk | Chief Visionary Officer & Owner and Antonio Morales | Managing Director
Antonio and I have been in the janitorial/facilities business for a combined 30 years of experience.
Starting our own company and breaking away from Corporate America was extremely scary! We have faced several challenges along the way so this question is very close to home.
Our advice for anyone facing insurmountable odds, personally or professionally is to:
Seek out the positive in every challenge, learn and grow from it.
Take the risk, there WILL be challenges and if you feel overwhelmed it is because you are strong enough to handle it.
Consider these challenges to be tests of your strength and don't let yourself down.
Make sure your circle is filled with positive, supportive people.. personal cheerleaders.
Persevere in Prayer.
Look at each challenge as an opportunity.
At Tamrak, we believe quality drives probability..so keep swimming!
tamraksolutions.com
@TAMRAKSOLU
@TAMRAKSOLU
Tamraksolu@gmail.com
Sydney Asafu-Adjaye | Creator of Lit Therapy Candles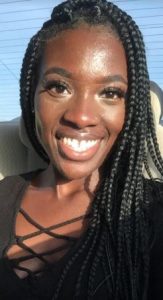 Do your best to focus on gratitude, love, and humility. There is always something to be grateful for. Life is a beautiful blessing in itself, (especially when you're abundantly healthy!) so make a conscious effort to focus on the beauty that is effortlessly all around – nature, laughter, good comfort food, creative expression, shelter, clothes, friends, family, animals, taking that cloud nine nap(lol), listening to your favorite song, random acts of kindness, dancing … the list goes on! Remember that like attracts like, so be a magnet for good by being good to the best of your ability each day. You are so loved, heard, seen, and cared for always. Xoxo~ Stay Lit!
@lit_therapycandles
@littherapycandles
Etsy.com/shop/LitTherapyCandles
Hunter Wilson | Portrait Photographer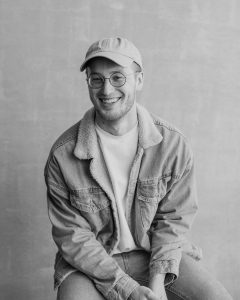 If you are in a season where you feel like you're sprinting in the fog, seeking clarity, and you have no idea how you're going to find your way… The best advice I can give is to know what outcome you want to happen. You have to have a vision for what true north looks like for you. If you feel lost or overwhelmed, ask yourself these three questions to get unstuck: 1. What do I want? Why do I want it? How am I going to get there?
Dan Maitland | Commercial Film Producer At Meticulous Image inc.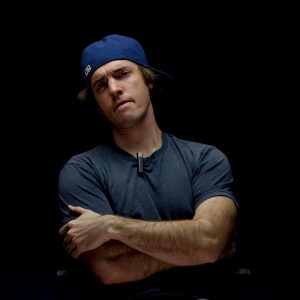 Whatever insurmountable odds you face, it is okay if a victory of those odds benefits you positively, but it is exponentially more motivating if it helps others who deserve the ability to excel. Ask yourself, do your actions lead to elements that are inherently righteous and beneficial to not only yourself but also others? Compile these motivators as fuel to propel yourself and other forward.
Meticulousimage.com
@themaitlandimage
Neko Savvy | Rapper | Singer | Songwriter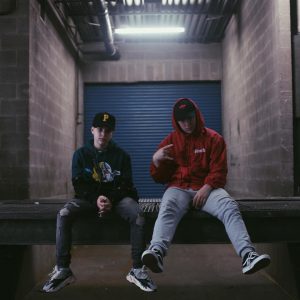 My best advice to people who are facing insurmountable odds in whatever it is they may do is to dream like crazy, live in the now, and keep the future organized. Stay consistent in your work & true to your belief system. Stay confident but humbled. Never stop learning even when you think you know it all! Put your happiness first and make sure to love yourself through the ups and downs. What are downs without ups? Stay persistent and consistent. Be YOU! Be understanding. and last but not least, stay patient.
@nekosavvymusic
@nekosavvy
Neko Savvy on all streaming platforms (Spotify, Youtube, Apple Music, etc)
youtube.com/watch?v=KgxgJ5QZY4k
soundcloud.com/nekosavvy/neko-savvy-808-prod-icon-south
John Lee | PMP – senior program director of job recruitment company and life long fitness athlete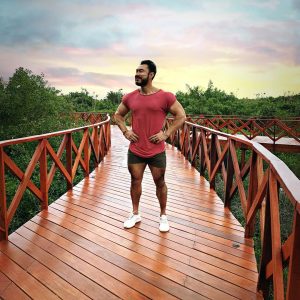 There are people alive today who accumulated more wealth in 1 lifetime, with companies they started in basements, comparable to entire generations of iconic family dynasties.
There are doctors with law degrees, and lawyers with medical degrees.
There are single moms running corporations, and single dads operating restaurant chains.
There are world champions from dirt poor neighborhoods, and spelling bee champions raised in 3rd world countries.
I can go on and on, but needless to say, we, as people, are meant to overcome insurmountable odds. We don't have to look far to find people of every background who became wildly successful even if it looked as if they lacked the tools, the time, the opportunity, or the luck to accomplish much.
Insurmountable odds are only insurmountable at the time, but every changing second could bring a change in circumstances, resources, mindset, and opportunity. As long as you continue to become the best version of who you can be, while staying open-minded to the changing world around you, the right opportunity will present itself.
Valerie Munday | Plus-Size Fashion and Lifestyle Maven
When it feels like everything is against you, it can be so easy to cave in. It's important to remember that under the heaviest pressure and most difficult circumstances, we are given the opportunity to grow. Always, always take that opportunity, even if it isn't the one you thought it would be.
valorelai.wordpress.com
@valorelai
@valorelai
Dr. Scott Silverii | Servant Pastor & Author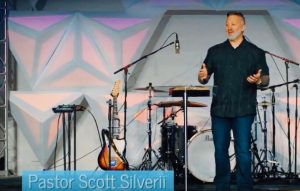 Some of the best advice comes from hard-earned life experience. After surviving an abusive childhood, twenty-six years in law enforcement, and standing on the brink of suicide, my best advice for someone who feels like they are facing insurmountable odds are these three truths:
1. I want to encourage you to anchor yourself to people who are invested in your well-being.
2. Prayer makes everything possible.
3. My anchor promise for better days is Jeremiah 29:11 – "For I know the plans I have for you," declares the Lord, "plans to prosper you and not to harm you, plans to give you hope and a future."
scottsilverii.com
@scottsilverii
@BrickBreakersChurchForMen
Nitae | Musician | Stinger | Songwriter & Performing Artist
I've always been told, "When you feel that nothing's working for you, take a step back, be still, breathe, pray, and know things will always work out for the good of you." There's no task or obstacle put in your path that you cannot conquer. When odds are against you, you be still, analyze things, find another way to kick it's but, but one thing you never do is give up. Life is only trial & error, so in the great words of Aaliyah, "Dust yourself off & try again!"
@Iamnitae
@Nitaenitae
music.apple.com/us/artist/nitae/1350029554
Jacob Rangel aka ScuddiCutz | Barber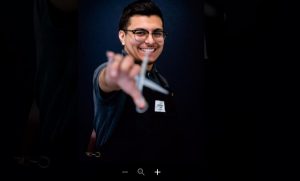 My advice would be to never give up always believe in god and let him handle your tribulation, let that trouble make you stronger ask for help and watch god do his work.
Trichelle Mcafee | Photographer at Specialtee Photos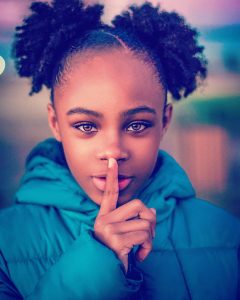 The best advice I can give for someone who is facing insurmountable odds is to not give up. Your journey may seem hard but the journey you are on is shaping you to become the person you need to be.
Kishan Patel | Digital Content Creator for 360 Wraps
"If opportunity doesn't knock, build a door" – Milton Berle.
This quote was in my senior yearbook when I graduated high-school in 2014, and it has been in my mind ever since. I moved to Dallas in August 2018 not knowing anyone but a few family members, and worked at a job I grew to hate after a year of being there. I picked up a camera in November 2018 and taught myself anything I needed to know to get to where I am at now. If you keep working hard and just be a good person, then the sky is the limit. You should never be scared to ask for help, I would not be where I am today if it wasn't for the friendships that started by me simply asking "How do you do that?". There is always someone out there that can help you improve. Assuming you know everything is the last thing you want to do because that shuts your mind down to new perspectives and ideas that actually challenge you to do better. There is always a brighter side!
@MeltingMiniMedia
MeltingMiniMedia.com
Jessica RyAnn | Model
From experience I would have to say stay focus and retain a consistent level of confidence . It can definitely be hard with the world of social media and it may seem like everyone is doing what you want to do and they are reaching certain levels that you aren't. I've been hard on myself about this plenty of times. One thing that I've learned is that you can't compare your journey to someone else's. That's what makes us special, our individuality. Gods timing is everything! Remain focus, stay consistent, and know that at the end of every storm there is a rainbow.
Melissa Wise | Holistic Massage Therapist & Teacher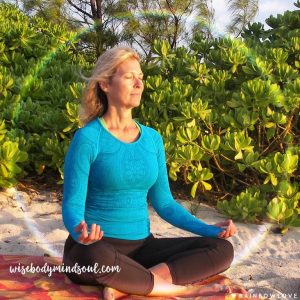 When life happens, and it will, make sure that you have a strong faith in God, Creator, Universe whatever you believe in, be open to love and support from your friends and family and remember that NOTHING is permanent. Stay true to yourself, listen to your intuition and allow change. Whatever it is that you are facing is not life working against you, it is not God punishing you, it is the impermanence of existence happening and how you respond to it will have a lot to do with your survival and outcome. I personally was led to massage therapy, the study of meditation yoga and Ayurveda (all Eastern modalities), Reiki and Sound therapy. Meditation was the biggest game changer for me. A teacher once said, "praying is talking to God and meditation is listening to God." I realized I had been doing the talking all of my life and when I sit in meditation on a daily basis, (8 years now) I have been guided by the messages from God. I believe mediation is the core to ones healing. It may be the one trauma or life event that 'wakes us up' or gives us PTSD but meditation is a process that peels the layers of trauma, pain and dysfunction that may have been stored in the body for a lifetime, to heal us on a soul level. Meditation does for the mind, what the gym does for the body. ~ Melissa Wise
wisebodmindsoul.com
@wisebodymindsoul
@wisebodymindsoul
Taylor Schmitt | Photographer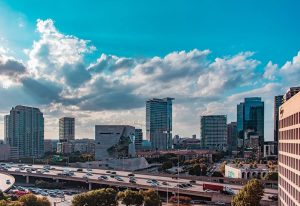 Facing insurmountable odds happens to everybody, you must accept them and take them as experience and lessons.These hard times prepare you for the future to progress for what you will become. Outlook and attitude are everything in the times you viewed as insurmountable, you must look at the positives of these moments and take lessons from them to better your future in life.
Latice Williams | owner and cake decorator of Sweet Tooth Custom Cakes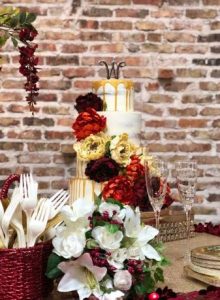 The best advice I would give anyone that's facing insurmountable odds is to keep your eyes on the prize. If you get knocked down down, cry about it but get up and keep going. Rejection is just God's way of saying not yet. For all the no's you get, 1 yes will trump them all. #KeepGoing.
sweettoothcc.com
@sweettoothcc
Becky Fernandez | Artist Manager | Creative Director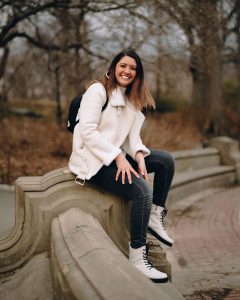 Adversity is a good thing. It is an opportunity to learn and grow. Facing hardships brings out an inner strength in you that you otherwise would of never known you had. We all go through life where everyday is not promised. We will have setbacks, failures and disappointments along the way. I know that God will never give me more than I can handle and I've learned to live life a day at a time. Talk to people who maybe have gone through something similar. Take a deep breath, be grateful and find a reason to celebrate the small things. And most importantly, trust God.
Soundartmedia.com
@beckyfernandez
@soundartmedia
John W Preston Jr. | Husband | Father | Artist & Realtor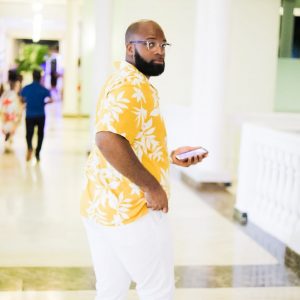 Keep facing it. Show up every single day, and face whatever stands between you and your greatness. I do not believe in anything being insurmountable if you consistently give all you have within. Will times be hard? Yes. Will you walk alone at some point? Yes. Will their be naysayers? Of course. Think about it this way, what doesn't kill you makes you stronger and wiser. Everything that you face will subside. They say the storm runs out of rain eventually, but you won't know if you give up. Everything you desire is right on the other side of your consistent effort. The late Nipsey Hussle conveyed a powerful message through one of my favorite songs entitled "I don't stress". The message that is: Don't stress out, poke your chest out(meaning have courage), and when it's your turn bring the best out.
Jamie Lynn Moreland | Newborn and Family Photographer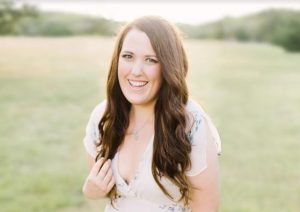 My advice would be to simply show up in whatever way you can. Every day is an opportunity to show up for yourself creatively and professionally, to do the best work you can, and to be an example for your family or community that no matter what success means to you, it's also an ongoing series of choices that shape your journey. Even under perfect circumstances, success takes vision, persistence, and the faith to keep working toward your goals even when it seems like they might be out of reach. So even if your circumstances are less than perfect or the trajectory of your path has changed, there is always a benefit in showing up and continuing to put one foot in front of the other in the journey towards your goals.
poppyandbellephotography.com
@poppyandbellephotos
Daniel Gunn | Artist & Architect
The best advice I could give someone that feels like they are facing insurmountable odds would be to first take a step back and analyze what the obstacle is in their life or situation that is impeding them from moving forward. I believe that it is common for everyone at some point in their life to encounter odds that they feel are impossible to overcome. Taking a step back allows one to see the bigger picture, break it down and bring the issue into greater focus. The next thing that I would suggest to someone is to have faith that the insurmountable odds that they are facing will shift in their favor. Never give up and be persistent no matter how much the odds seem to be stacked against you. Faith is the substance of things hoped for and the evidence of things not seen. My faith in God has helped me to overcome many obstacles throughout my life whether it was in my career, personal goals, or other areas. With the faith in size to that of a mustard seed anything is possible to accomplish.
Marci Allen | CEO & Creative Director
While there may be situations in life that may feel like they are insurmountable, there will always be creative ways to solve the problems you are facing.
Whenever I begin to feel overwhelmed or feel that there is no way out, I remove myself from the moment and look at the problem from a different perspective. Sometimes a simple change can make a huge difference.
Regardless of how hard or impossible something may seem, each of these hurdles or obstacles can teach us something; look for the lesson in the challenge. Remember to be kind to yourself, ask for help, change your perspective, analyze the issue, come up with a plan, and then execute said plan (rinse and repeat as needed). Your biggest hurdle today can be your greatest victory tomorrow!
hirunadesigns.com
@hirunasoaps
Steven Nguyen | Pharmacist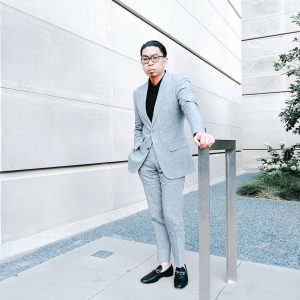 I feel like it's best to break up the task into small goals that can be accomplished. Aim to complete those small goals a step at a time and before you know it, you've conquered something that was insurmountable!
Jacqui Daniels | clinical herbalist & botanical glass engraver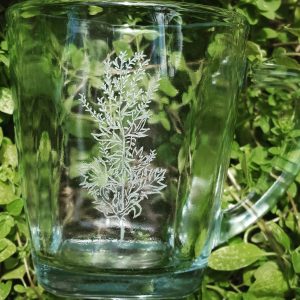 I don't know that this is "the best" advice, but these are things I turn to when I feel like I am facing insurmountable odds. When facing insurmountable odds we tend to feel alone in our struggle, so I find it helpful to look to ancestors for guidance. My grandmother in particular is one I turn to most often. She was the picture of strength, compassion, and guiding light, and always made me feel like there was nothing I couldn't do. I have an old picture of hers, with a common saying on it, right by my bed as a reminder:
Give me the strength to change the things I can,
Accept the things I can't,
and wisdom to know the difference
I also have a practice of writing down all of the things that no longer serve me that I wish to change or get rid of in my life and then on another sheet I write down all of the things I would like to manifest. I then burn the sheet of things that no longer serve me and then plant the sheet of things I wish to manifest. It is now a seed that will grow as long as you continue to nourish and feed the things that you wish to grow in your life. It is a nice physical thing you can do to literally get rid of, grow, or transform the things in your life you wish to.
nettleguruherbs.com
@nettle_guru
Zikeyah Austin | Fashion Model & Actresses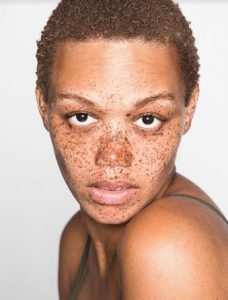 I feel like you should never give up. We all have experience down falls within our life. Some people can't overcome. They hold on to the pain. But for most, to break though and keep fighting , against all odds shows tremendous courage. I been there. I believe having faith, ambition and heart you can achieve your dreams.
Michelle Knight | Health and Wellness Coach, Speaker and Consultant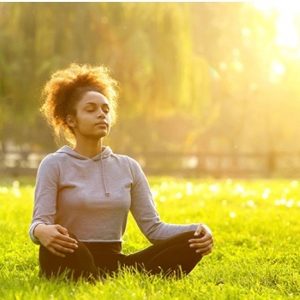 For the question of the month. Here's my response:
1. Use your strengths.
2.Remember, you have survived your worst days. You can get through this challenge too.
3. Rally support – get caring people around you who can guide, assist and support you.
4. Take it one day at a time.
Joseph Williams and Ebony Williams | Conscious Love Strategists
Acknowledge the pain, your doubts, your present lack of faith. Feel it. Then ask yourself, what is this here to teach me? Know that EVERYTHING unravels in your favor. It is not happening to you, but for you. Shift your point of reference and your point of view will soon follow.
jandecoaching.com
@jandecoaching
Obioma Faison | Head Chef B.Y.O. Chef LLC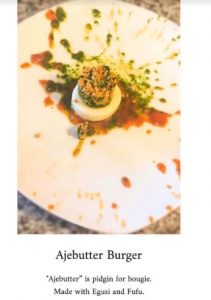 This takes me several years back when I thought I'd lost everything. I felt powerless as life made decisions for me. Through all the uncertainty only one thing made sense, food. In the midst of my odds, cooking became my place of solace, healer of my hopelessness, and my source of strength. With a heart filled of fierce passion I realized I was destined to share my culinary passion with the world. Embarking on my journey I transformed my passion into my craft; modernizing and rebirthing any traditional dish I could get my hands on. And now, I am happy to say my journey has taken me from the darkest pit to beyond the stars. From weddings, to city sponsored events, to culinary competitions I never imagined any of this was possible. No matter what you encounter in life, you must realize it's only for a moment, someday you'll look back to see the reward of your perseverance.
Rafael Garcia | 3D Artist and Videographer and Latin Recording Artist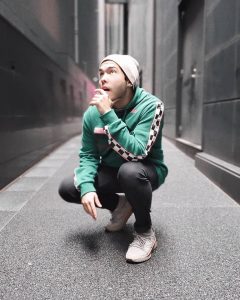 The key to success is failure—You're not going to succeed at every single thing that you do and that is absolutely okay. The important part in life is that when the time came, you tried. Go out there and try.
rafael.works
spoti.fi/2SGGF9U
@yorafarafa
Chris D. Bentley | Broker | Owner of Bentley Fine Properties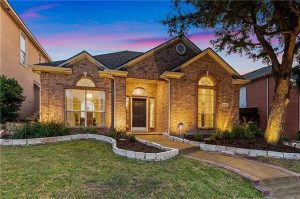 Take a step back and ask for help. Believe me, if you're going through something, someone else already has and there is a really good chance that they're willing to help you.
ChrisDBentley.com
BentleyFineProperties.com
Facebook: Chris D. Bentley
youtube.com/c/ChrisDBentley-LuxuryHomeSales
@chrisdbentley
Eliseo Mendoza | Wolfshot | photographer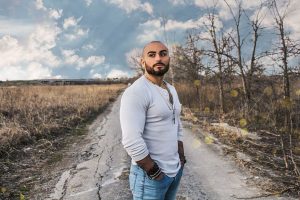 My best advise would be to never give up on your style and vision and keep being weird. Now in days every photographer edits the same. It's really amazing to see some of the new photographers put out some weird awesome content.
@wolfshot15
eazyymendoza8.wixsite.com
@wolfzy15
Crystal Rippers | BAND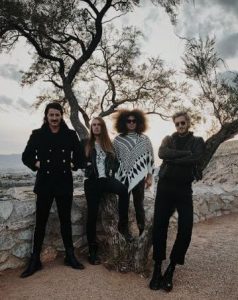 Rip it and Grip it!!!
open.spotify.com/artist/4cjEMPImJ7hT0L1vsIt8Zz?si=l1eoxFUuQOWZMAZYfp8KKQ
youtube.com/watch?v=BP2yhRYrLec
crystalrippers.com
Lauren Vaughn & Browning Vaughn | Professional Organizers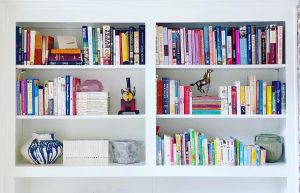 We would be lying if we told you we never get overwhelmed on organization projects. There are days we feel it won't get done. What gets us through our toughest days, both at work and in our personal lives, is keeping perspective on the situation in front of us. All of us are guilty of blowing things out of proportion and feeling overwhelmed. Take a step back. Take a deep breath. What steps can you take to change the situation that is overwhelming you? Make an action plan. We are big believers in to-do lists. Worrying about the situation will not make it go away. We also cannot stress enough the importance of a positive attitude. Even in our lowest moments, we often force ourselves to smile and laugh at ourselves. It gives us an extra boost of energy that gets us through the tough days. Give yourself a break every once in awhile! You seriously deserve it!