Every twist in our story, challenge we face, and obstacle we overcome is an important part of our story.  These difficulties make us stronger and wiser and prepare us for what's ahead.  As we grow and succeed we may imagine that soon the challenges will fade away, but in our conversations with business owners, artists, creatives, academics, and others we have learned that the most common experience is that challenges never go away – instead they get more complex as we grow and succeed.  Our ability to to thrive therefore depends heavily on our ability to learn from our experiences and so we are asking some of the city's best and brightest: What's the most important lesson you've learned along your journey?
Layna Lovelite | Producer | Stage Manager | Choreographer | Dancer | Event Planner, and Model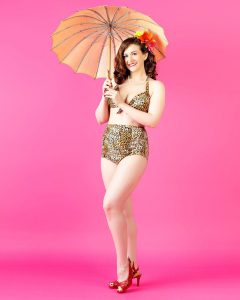 To be successful in life, a person needs a plan. It is important to make sure that part of that plan includes being flexible enough to let go of it and redirect, if it is no longer serving you. Evolution requires small changes over time to adapt, survive, and excel in our environment. We land on our feet through courage and determination.
LUIS CHIRINOS | DJ and producer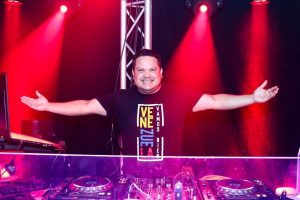 My biggest and most important lesson has been the affection of the public, to make me feel like their own family that made me an integral and humble person without a doubt that this has been the best as well as the opportunity to project myself in other cities thanks to the recommendation of several artists with whom I have worked that have made my work gradually climbing levels and every day because I am more of the public.
Vannarith Keth | head baker, Ash Bugler | pastry chef & Sothida Bugler | baker and everything else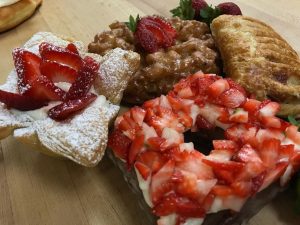 The most important lesson we have learned in our journey so far is to always care. Everything we do at Moreish is done with care. We care about our product; we care about our customers and we care about our community. Over the last five years we've been in business, we've been involved in various local charities, fundraisers and sponsorships. The word moreish is an English term meaning tasting so good that you want more. For us, achieving Moreish means caring first.
@moreishdonuts
@moreishdonuts
moreishdonuts.business.site
Dorian Dane | Personal Assistant & Model
The most important lesson I've learned so far is simply that nothing lasts forever. You have to enjoy the moments you're given while you're in them, and the opportunities that you're afforded while you've got them. You also have to know when it's time to call it quits so that you can move on to bigger and better things. It's like time management- but for every aspect of your life.
Mostafa Taleb | Filmmaker/ Video Content Creator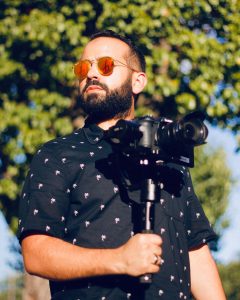 The most important lesson I've learned in my journey to becoming a filmmaker and content creator is to persevere. It sounds simple, but since I was a teenager in high school, I dreamed of becoming a filmmaker and working in Hollywood one day. I saw myself presenting stories that resonate with me, my community, and it's values. I wanted to represent us correctly in the eyes of the people and speak the truth through film.
Growing up, I was the family cameraman, capturing our intimate moments – "vlogging" – as it were. I was obsessed with going to the movies and watching films on the big screen.
As I was on my way to pursue a degree in Film Production from the University of North Texas, my first major roadblock was that doubt of the people around me. Some of my peers and family were doubting that I would ever make it successfully as a filmmaker. They kept needling me with the idea that there was no money in filmmaking.
But I ignored them. I believed in myself because it was my passion. And I truly believe that God has given me the inspiration and this talent to be a filmmaker for a greater purpose.
The second major roadblock was my grades. As much as I loved filmmaking, I did not love math, or school in general. I could not advance into the Film Production program at the university, so I was given an ultimatum. Two different advisors recommended to switch my major just so that I could graduate, or that I could continue to pursue the Film Production major but pay out-of-state tuition.
Faced with this decision, I persevered. Regardless of that, I still wanted to have a career telling stories. So in parallel to earning my degree in Political Science, of all things, I took it upon myself to learn about filmmaking on my own.
My family was very supportive and helped get the gear I needed to get started. The rest is history. A month after I graduated from university, I started working at Bayyinah TV as the solo Video Production Specialist. Over the two years I was there, I had grown in my field more than I had expected to. But then unexpectedly, I was let go. It took me by surprise but it was a reality check. I was angry for sometime because it was like I had failed the way my friends had told me I would.
But then I had to think about what my next move was. What was I going to do.
So I persevered.
I worked freelance for two year, understanding the business of filmmaking and producing video content for clients. After some time, I was offered a full-time position from one of my clients, Muslim Legal Fund of America, which I respectfully declined initially. But as I thought it over for a day, I've realized it was better for me to have a structured schedule than an open-ended one. So I accepted. I was with them for a year and a half when they unexpectedly pulled the plug and I was jobless again.
So I persevered.
I worked freelance for two months until I landed another job with a direct sales company called Revital U International. Seven months later, they let me go.
So I persevered.
And now, four months later, I work at Samsung and it's the best thing that has ever happened to me in my career.
A. J. Legrand | Artist
I guess in the journey of life—well I think it's relevant to the artistic journey, as well—I think it's important to remember that it isn't a sprint, but rather a feat of endurance, if you're really going to create your best work—or live your best life.
Generally speaking, I think artists improve with time. As artists age and continue to create and continue to become more aware of themselves and the world around them, I think the art improves.
I would say the same of all humans too—the more awareness, the more a person is able to contribute to the world and the lives of others.
So, stick around. Don't rush. Enjoy the process. Don't waste your one life.
I'm sure that your best is yet to come.
@a.j.legrand
ajlegrand.com
Merrick White | Blogger and clothing designer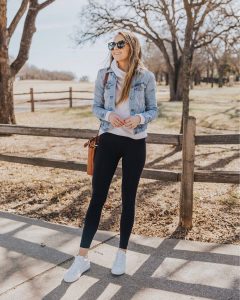 The best way to learn is to just jump in and figure it out!
Antoine Johnson | IT professional and Co-host of Unspokn Konversation Podcast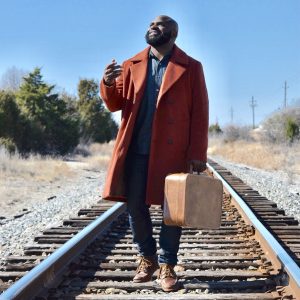 Consistency is the only way to accomplish sustainable success.
@antoine_da_source
@unspoknkonversation
unspoknkonversation.com
podcasts.apple.com/us/podcast/unspokn-konversation/id1403657527
Lindsay Robison | Fashion Influencer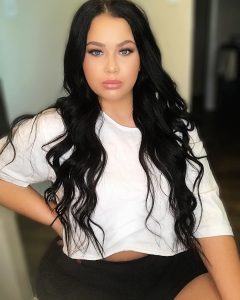 The most important advice I would give to a young, plus size women, Would be to ignore comments. Do what you love, what makes you happy, & be you & authentic. Because at the end of the day you matter, & no one can change that!
@linkxoxo
@Linkxoxo
Facebook – Lindsay Robison
Clint Palmer Jr. | Actor | Model & Security Lead
The most important lesson I've learned so far is patience and to accept being told No. Cause 1 no could lead to your next big opportunity in film or Modeling.
@ClintonPalmerJr
@ClintonPalmerJr
De'Yara ""Buttagoharder"" Hardy |  Rapper/Singer/Writer/Actress/Creative Video Director/Stylist/Entrepreneur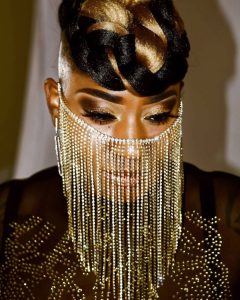 The most important lesson (s) that I've learned thus far, is to not rush or get discouraged by the process. I believe that any idle time you're allowed, should be used to perfect your craft , educate yourself and strive to be greater. Be consistent. We are all unique individuals, embrace your imperfections and don't ever think you're not good enough. Control what you can and don't stress about what you can't. You will never please everyone, so do what feels right to you, you'll be much happier.
@Buttagoharder
buttagoharder.com
Josh Butler | Athlete & videographer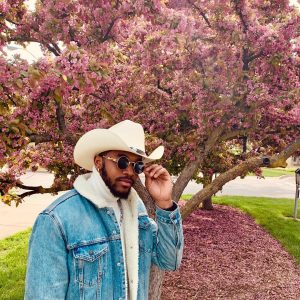 The most important lesson that I've learned in my journey so far is to never give up and try your best to keep a positive mindset. Being able to have self motivation to persevere through the toughest situations in order to achieve your goals and beyond.
Kristin Djurdjulov | Cheerdrop Owner & Designer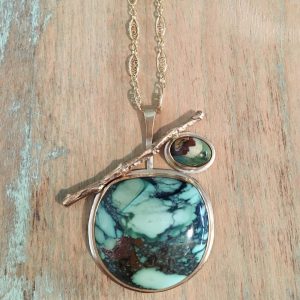 Every day seems to teach me a new lesson or dispel one of my beliefs! One of the biggest lessons so far is learning how to stop comparing myself and the state of my business to others and give myself more grace. I follow and have had the pleasure of meeting some super talented designers and business owners and along the way…I have been every shade of green with envy and comparison which has only hindered my progress and positivity. The comparison track playing in my head repeats "they have thousands of followers and I barely have any, they have been more successful in a shorter timeframe, they have a better story than mine, they are selling more, etc." I have had to consciously stop looking at their work and posts so that I can focus on seeing the beauty of my own. There is most certainly a place for everyone to succeed and everyone's pace and circumstances are different. I am sweetly reminded with every new customer I meet and every sale I am fortunate to get that the right people are finding my work at exactly the right time.
@cheerdropjewelry
@cheerdropjewelry
etsy.com/shop/cheerdrop

Rene Hernandez | The Organic Gangster, Certified Personal Trainer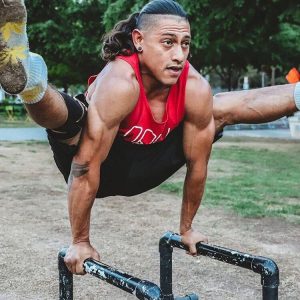 You can't do it all by yourself!
@dallasthenics on all social media platforms
@organic.gangster
Dae | Recording Artist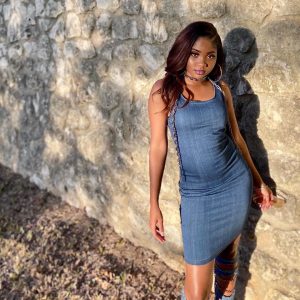 The most important life lesson for me is knowing that whatever is meant to happen will happen on Gods timing. We all have a purpose and nobody can rush your process… not in how you find that purpose and neither in how you finish.
soundcloud.com/daetimemusic
@daetime.tv
Mayra Leon | dance fitness instructor/ wellness coach
I think the biggest lesson I have learned in this journey is that every challenge is made to make me stronger. Sometimes we ask God for greatness and with greatness comes great challenges. So I think that every challenge comes to make you stronger and builds you're character. Along with patience, and tolerance because in my buissness you need a lot of that.
Email: mayrasfitjourney@gmail.com
Danny Hernandez | Contractor & Painter/Remodeler
Something I've learned from working in the painting business is my love for transformation. I love arriving at a location and getting inspired to transform something that may seem ordinary into something extraordinary by simply changing the color. I have also learned the importance of communication with your clients and team members. In a small business everyone plays a big role in getting things done, so it is important to to have great communication both w our employers and our employees.
 Cristina Toledo | Paloma Accessories Co
The most important lesson I've learned in my journey so far is to trust myself and to be confident in the decisions I make. I tend to be indecisive at times. With that said, this journey has taught me to be confident in the decisions I make, from branding to choosing the right pair of earrings for my followers. I've always believed that in order for me to start a small fashion/accessory business I had to have the ""fashion background"" or merchandising degree. That's definitely not the case in my experience! Take a good look at trailblazer/elite celeb stylist Rachel Zoe, she majored in sociology and psychology. Hillary Kerr, majored in journalism at NYU and she is now the co-founder of Who What Wear and launched Clique Media Group in 2006. Accessories are my passion! It's almost like a sixth sense. It truly drives me and gets me excited!
Kenndrea James | Licensed Hairstylist & Extension Specialist
The most important thing I've learned in my journey is to just do what makes you happy. In a profession like mine there's so much that you can do. I love extensions, I love HEALTHY HAIR, & I love Big Hair so that's what I do. I'm looking forward to growing and taking over the Dfw One Strand at a Time.
@iamdreathestylist
@DtHextensions
@DreastotalHair
@DreasTotalHair
Michael and Nette Bolden | Owners of Gigi's Cupcakes | Mansfield
Be patient. Everything is coming together. Whatever you are waiting for is on its way to you.
gigiscupcakesusa.olo.express/menu/gigis-cupcakes-mansfield
gigiscupcakesusa.com
 Ernesto Baez | Owner of Baez Maintenance Services  Office Cleaning & Janitorial Services
In my short but fast uprising journey, I have encountered many lessons. The one that stuck out the most is that you must not settle for what you think is enough and no matter how much you dream of something with no actions it will not become a reality. You have to work like there is no tomorrow, sacrifice time to build your vision but you must do everything with an open heart loving to serve others in a business it is important being humble and remembering that love is the answer to many things. Success truly comes when you absolutely love what you do.
baezmaintenance.com
@baez_maintenance_services
Jim | Pitmaster and Mandi | Boss Lady
What I have learned is bbq is not a genre of food but an extended family.
LilliansBarbecue.com
@lilliansbbq
@lilliansbbq
Amanda Calhoun | PR Professional & Digital Content Creator
The most important lesson I've learned so far is to celebrate tiny victories! I put this practice into place in my career, family, friendships and relationships. I truly believe that by acknowledging those things that seem small, we empower ourselves and those around us to dream big. Too often, we wait until the BIG things (anniversaries, birthdays, weddings, etc.) to take the trip or do the thing, but why is it that we put such a focus on milestones, when the moments that matter are happening every single day. So, in my life, we celebrate WINS, big or small, and while they all might not warrant a grand gesture, it's always the thought that counts.
Micah Unger | Owner, Casa Boho
The most important lesson I've learned in my journey so far is that no matter how big and successful your business becomes, at the end of the day, family comes first! I had a baby last year, at a time when Casa Boho had just gone through it's biggest growth yet, and sales were at an all time high. Although it was hard at first, I made the choice to take a bit of a break so I could focus solely on my new little one and enjoy that new stage in life. I missed out on some big opportunities and my business took a bit of a hit as a result, but I wouldn't have changed a thing!
shopcasaboho.com
@shopcasaboho
Tony Dao | Dallas Nightlife and Hospitality Entrepreneur
"The key to immortality is first living a life worth remembering" – Bruce Lee
So be grateful and be prepared for all the wonderful opportunities in life.
Develop your Craft and your Brand as a weapon. Strike and Risk Strategically and be prepared for failures which will come in all aspects of life. To maintain your moral compass as a human being and no matter what happens… both your personal and professional life will be worth remembering.
thetdcagency.com
collectivemark.com
Norman and Lakeisha Willis | Husband and wife of 13 years & Co-Owners of Willis BBQ Company
The most important lesson we have learned in our journey thus far is to consider all options and explore every avenue prior to making every decision. Do not be afraid to change the plan! When we initially started our catering business, it was called Norman's Holiday Smoke & Catering. Our initial plan was to limit our catering services to the holidays only. We thought it was all we could handle given that we had recently had our second child. Within 3 months, we outgrew that vision. We had not considered all of opportunity that awaited us. So, we decided to start again. We had to re-brand every portion of our business.
During the re-branding process, we decided to go as for as our abilities could take us; no more limiting ourselves. We acknowledged that improvements were necessary. Our branding needed to mirror the delicious Smoked Meats, Homestyle Sides and Cupcakes we were serving our customer. We expanded our target market to include corporations, wedding venues and individuals that needed special event catering. We also decided to use our abilities and time to feed the less fortunate. And so it began, we decided to build a 22 foot food trailer; a food trailer that any company or person would love to have at their event. We changed our name to Willis BBQ Company, re-designed the logo, designed a website, created elegant menus and changed our packaging. We were all in!
Thankfully, we realized we could do more and be more. Re-evaluating our business plan early allowed us to course correct with minimum losses.
willisbbqcompany.com
@willisbbqcompany
@willisbbqcompany
Phone: 972-805-3432
willisbbqcompany@gmail.com
Desiree Davis | Mental Health Advocate and founder of United Black Women
The most important lesson I've learned on my journey is "if there's a will, there's a way". It's an expression my father used to say to me growing up. At times I find myself struggling with doubt and uncertainty. ""How can I accomplish that?"" ""Is this even possible?"" ""But no one has done it before."" Those thoughts are nothing more than my fear of the unknown attempting to paralyze me back to my comfort zone. When those thoughts come to me I just remind myself "if there's a will, there's a way". That phrase pushed me through college when I couldn't afford my last semester. It pushed me through depression when I had no one to turn to. And most importantly that phrase is leading me to my purpose of helping others find their 'will' and 'way' today.
@desiree.r.davis
@unitedblackwomen
Alexa Lopes | Food Photographer
The most important lesson I've learned in my journey is to give all of yourself to your craft, but to always leave space to learn, improve and grow.
@fortworthfoodtographer
@fortworthfoodtographer
Taylor Morrison | licensed registered dietitian and certified sports dietitian
What I have learned on my journey so far is that it's easy to start looking at what others are doing or get distracted by shiny opportunities that don't actually lead you in your desired direction. It's important to stay true to yourself and to stay focused on what you are doing and what your purpose is. I continue to ask myself, "What is it that I'm passionate about? What gifts has God given me?", This keeps me focused and ignites that feeling of purpose that keeps me moving forward towards my goals.
taylored-nutrition.org
@taylormorrisonRD
Brittney Fernandes | Hair stylist | Bridal Stylist | Makeup Artist
The most important lesson I've learned in the beauty industry is that with every client, each time they're in your chair is a gift and fresh opportunity to bless them and showcase your best self and talent.
http://www.beautebybrit.com/
@beautebybrit
Relax Bodyworks | bodywork geared towards relaxation
Probably the most important thing is realizing that every time I put my hands on a new client, I use my intuition to learn something new. I've learned to trust that more than anything else because it never steers me wrong.
relaxbodyworks.com
@relaxbodyworks
Johnnie Hoang | Food lover & Owner of Hoang's Noodle House
The most important lesson I have learned in my journey is that teamwork and patience is crucial in any business. At Hoang's Noodle House, teamwork helps with the flow and quality of the dishes. Patience plays a very important role as well, as some of our food items we serve require time to prepare. We definitely focus on providing fresh and quality food. My biggest reward is seeing and hearing people enjoy the food that I have invested time in preparing. My secret ingredient to all my dishes is passion. I have always enjoyed cooking for others. I believe that food brings people together and therefore you end up with a unique experience. Good food and good company.
@Hnoodlehouse
Hoangsnoodlehouse.com
Shawna Fitzpatrick | Illustrator & Urban Photographer
Ignore the naysayers, regardless of who they are. You already know the answer in your heart. When you allow the noise in, you just invited in a world of chaos and confusion.
shawnafitzpatrick.com
@the.real_shawna.fitzpatrick
@therealshawnafitzpatrick
Matt (mattman) Pearce | photographer
I would have to say that being a professional photographer you need to be creative and share. Be creative and look for something that is different that maybe no one else sees. Share your ideas, techniques and knowledge with other photographers. I truly believe that there are two types of photographers, one who creates the image like wedding or portrait photographers. The other type is the one who captures the image like shooting sports, news, concerts or events. I like to capture the image! There's nothing more exciting then capturing that moment in time whether it's a singer at a concert or a Dallas Cowboys touchdown or a Dallas Stars goal or even a stock car going by you at 190mph just three feet away! It's the passion of capturing that moment in time!
LOL, I have people ask me all the time, ""do you shoot weddings?"" LOL, I tell them no, I leave those to the professionals, I just push a button for a living…
@mattman1310
@mattman1310
@mattman1310
mpearce1310@gmail.com
Rosy Gamez | Photographer and Crafter
There are always a million reasons not to do something," was a quote I heard Jan Levinson (The Office) say 5 times now in the last 6 years. As a hardcore fan of the show, her small quote resonated with me every single time I heard it, and throughout the 5-year journey of what was my freelance side business never once did I notice that I was living out those million reasons.
After the birth of my second son, I realized how much a 9-5 job took me away from my boys. I knew the best way to predict the future was to create it. I balled up those million reasons "why," tossed them away, and introduced my crafts and designs to the world. I am an entrepreneur building my business, using my creativity and expertise for my family. The rewards are ten fold. I set my hours, earned back time with my boys and loving husband. I no longer have someone place a limit on my income because now it is limitless.
I guess you can say, the lesson learned was that you have to want it, believe it, and do it, and grasp the handful of reasons why you SHOULD and take that plunge, why, because trust me, you will be forever grateful that you did. Think about it, what's the worst that can happen? Say you fail, well, get up and try again…and again…and again. Either way, at least you can say you tried, and that is infinitely more than others can say.
@serenestudiophotographyanddesign
@serenestudiophotoanddesign
Beth Holland | Fine Art Photographer
I have learned to experience the exhilaration of seeing another side of our beloved National Parks, free of crowds, tour buses and the cacophony of civilization at night. Seeing the wonders of the familiar in a different light with the stars, moon, and milky way above is just awe-inspiring and keeps me going at 2:00 am to get that shot!
BethHollandPhotography.com
@BethHollandPhotography
Rod Castor
Most important lesson would be to keep being consistently on working on your skills.
Ericka Estrella | Photographer/Traveler
I would have to say, that the most valuable lesson has been to take one day at the time, to look beyond the fingers like our friend <Patch Adams> will learn in the movie from 1998, and really See what is before us the opportunity to be in this world yet another day, must be truly treasured, for there is no guaranteed there will be a tomorrow.
Therefore, witness the beauty and love around each and everyday, even in the simplest things like the half and half coffee blending dance, or the sunrise backlighting a window plant.
Photographing peoples most important moments has been and continues to be an amazing gift.
@ErickaEstrellaPhotography
@ErickaEstrellaPhotography
Bob Brooks | Photographer
Starting your business without a mission statement is like taking a long road trip without a map. You can get lost easily within a short amount of time. Having something to reference later will help you keep grounded to your original goal. Knowing your target demographic is also one of the most important things. And finally for the person just starting out, don't fall into the trap that shooting every day will help you capture better images. It's better to choose one day out of the month, bring only one battery with you or just 2 roles of film, shoot till it's gone and then don't edit or processes them for 6-8 weeks and then look at then for the first time. Trust me, shooting 30k-50k in six months only gets you burned out, and from there, you loose your passion for photography all together. The old saying "Do what you love, and you will never work a day in your life" this couldn't be further from the truth, getting the paying jobs and prospecting for work is the real work, this represents  about 80% of the work of the photographer, not the other way around.
@rlbrooks_photography
Facebook: Bob Brooks
@rlbrooksphotography
Eric Ziegler | Landscape and nature photographer
I think the most important thing I've learned is that you're never too old to learn.
I started the hobby of photography as a teenager, and although I've been working at it for almost 30 years, I still feel that my work is not where I want it to be. I am always looking for new techniques and ideas to help me become more creative, and it is fun sometimes to compare my work from several years ago to see the growth I've achieved.