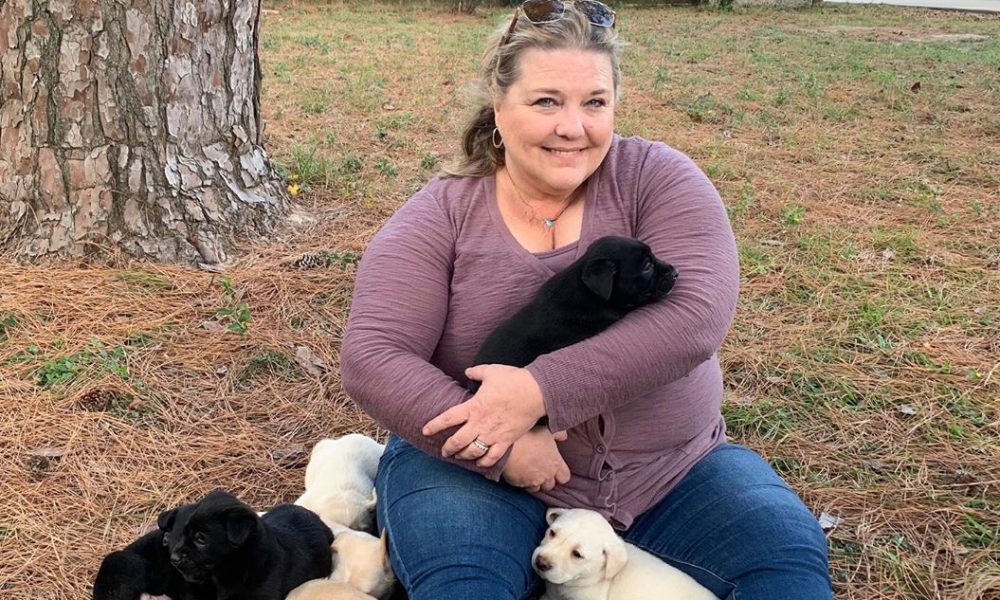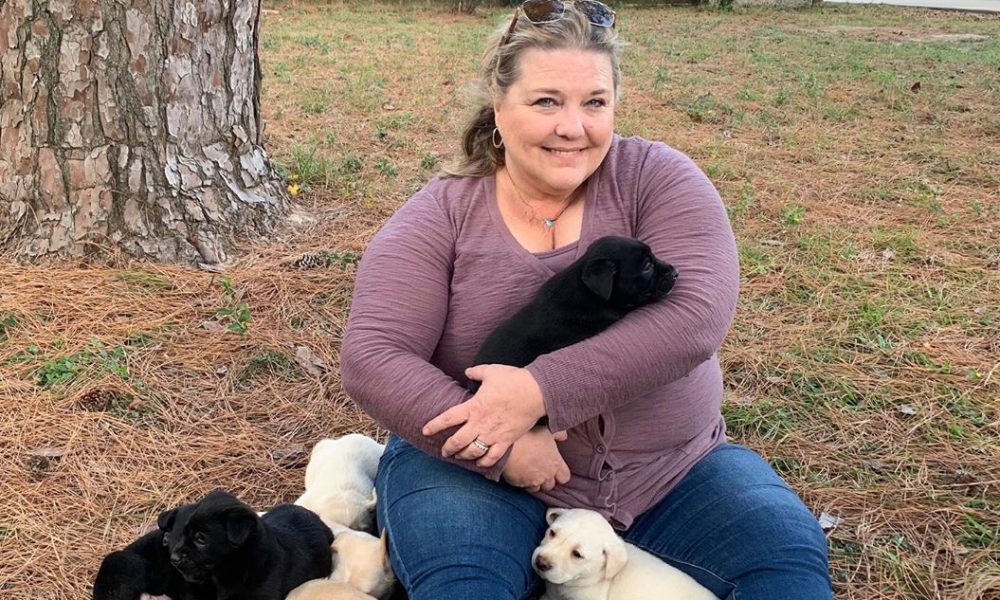 Throughout our journey with Voyage, the one thing we have learned over and over is that hidden within every challenge is a blessing or opportunity. It's up to us to determine whether a challenge we face will be a step back or the catalyst for a step forward.
We had the honor of connecting with some of the city's brightest leaders and role models and we asked them our question of the month: What is the best advice you have for someone who feels like they are facing insurmountable odds.
Below, you'll find their advice and links and other info so you can learn more about them, their work and how to connect with them. We'll be interviewing many of these amazing individuals in the coming weeks, stay tuned.
Madison David | Content Creator | Blogger | Photographer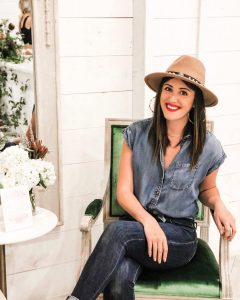 The mountain in front of you is never as big as it seems. What I learned early on from my personality type was that if the mountain was out of sight, "Oh it can be out of mind, too!", which is never the best practice. That's a recipe for anxiety and worry. Successfully removing odds from your path is about staring down your mountain, dead on, and processing what that looks like. Once you are able to process it, you can come up with a game plan on making that mountain smaller. You'll find that any mountain in front of you is achievable, it's how you handle your process.
Instagram: @madisonbdavid
Website: matchmadephoto.com
Marya | Owner of Belladonna Vintage & Tarot
My advice would be keep going, you will may to try different selling platforms or various social media outlets to find your niche as well as your customer base. Don't give up, these things take time. Be sure you enjoy what you're doing, it's important to love what you do it gives you the motivation to keep going!
Intstagram: @belladonnavintageco
Website: belladonnavintage.com
Email: sales@belladonnavintage.com
marya@belladonnatarot.com
Andrea Steponaitis | Personal Trainer & Entrepreneur
Loss, insurmountable odds, challenge- it's all uncomfortable and knocks us off balance. There are 2 important things to remember when going through hard times.
First, No matter the circumstance you always have another chance at change. Just like the butterfly- when all odds were against her and the pain was long gone, her wings appeared. Take peace in every morning lived with the mindset that you have the opportunity to grow and rewrite your story just like the butterfly.
Second, there is something special about giving. Knowing that a part of you will positively influence someone else's life can help you renew your own path allowing you to heal yourself.
Instagram: @andreaclairefit
Facebook: @andreaclairefit
Website: tctmed.com
Vanessa Vandiver | Founder/Vice President of Pets Going Places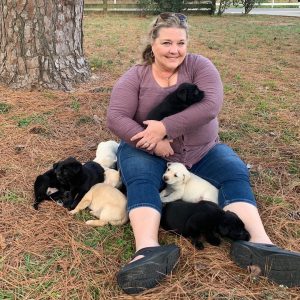 Ask for help. There is no shame or weakness in asking for help. But, you also need to be open to the advice or help that is provided, even if it is not in the form you expected or thought you needed.
Instagram: @petsgoingplaces
Facebook: @petsgoingplaces
Anisa Gutierrez | Fresa Thrift, Vintage Reseller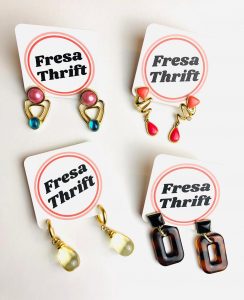 My best advice for facing insurmountable odds is…breathe baby! The universe is so lucky to have such a unique being, that everything you have to offer is a gift. Trust the process and know that it's YOUR process. You make the rules. Enjoy the little things, enjoy the big things, but overall enjoy yourself.
Etsy: etsy.com/shop/fresathrift
Instagram: @Fresa_thrift
Sher Thomas | DFW REALTOR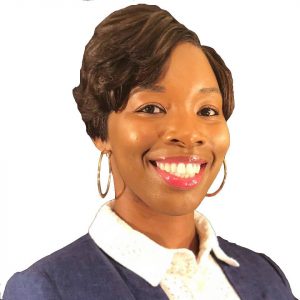 My advice to someone whose feeling defeated. Simply pray, ask for clarity, and understanding. Step away from whatever the task is. Take some time to gather your thoughts and return at a later. Find something encouraging/ positive to do to get you out of the dark.
Facebook: Sher Thomas – DFW REALTOR
Instagram: Sher Thomas – DFW REALTOR
Sara Goforth | Lifestyle Blogger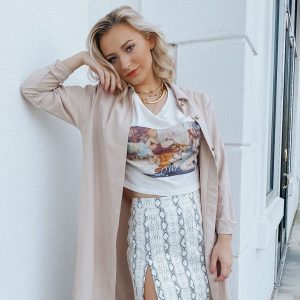 For someone who feels as if they are facing the insurmountable odds, I would tell them that they're facing this obstacle for a reason. Each and every person has a purpose and journey different from anyone else. Some people will have to face harder obstacles than others, and that is for reasons no one can explain other than God himself. God doesn't always give us what we can handle, but He helps us with what we are given. Life is certainly not fair, but it is still up to you to make your life something worth living. So, when facing something that feels like the insurmountable odds, humble yourself and offer it up to God. Life is too short. If it's not in your control you have to let it go and know that God will take care of you.
Instagram: @sarasgoforth
Sean Howard | Wood worker & Sales Consultant
My advice to the question of the month would be to take it one small step at a time. We usually receive most of our orders with very tight deadlines, and must break the production of each order down into scheduled segments. That way we know what has to be complete by when, but the segments are broken down into easily digestible tasks.
Facebook: @HowardandSonsCustomDesigns
Instagram: @howardandsonsdesigns
DIANA JUAREZ | BLOGGER AND HEALTH/FITNESS ENTHUSIAST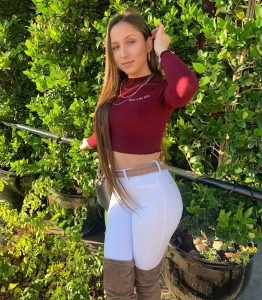 The best advice I can give a person that feels like there is insurmountable odds against them, is to stop worrying and overthinking the "odds." The only limits we have are the ones we set upon ourselves. You might think that it is easier said than done, but it all starts with making the choice. Wake up every day and choose to overcome the barriers that you face, choose to live your life to your fullest potential no matter what the odds against you might look like. Work hard, think positive, stay consistent and be dedicated and I can promise you, you will overcome any obstacle. Stop wasting valuable time on the negativity and focus on the good. Every single success story did not start out with a smooth sailing, they hit rocks and steep waves but the difference is that they kept a positive outlook and sure enough they arrived to their goal destination. I'm not saying that its going to be easy, but when did something great ever come easy. Hard times will pass, and it will all be worth it at the end. Put your faith in God, because without him we are nothing.
Instagram: @DIANAJUAREZ.FIT
YouTube: DIANA JUAREZ
Marina Dekhtyar | Photographer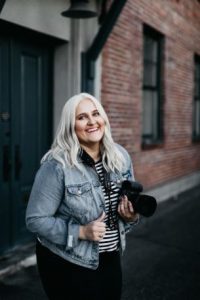 My advice for someone who is facing insurmountable odds is to keep pushing through and stay focused on your end goal. Ask yourself, what is it that moves you everyday to get up and face the day? What is your passion in life? There's only one you and the world is just waiting to be gifted by your talents. Don't let anyone stand in your way of you achieving your dreams!
I believe when you speak your dreams and goals into existence, they come true! You yourself have to believe it though – faith is a necessity. My faith in Jesus helps me stay grounded in knowing that my Heavenly Father cares for me and only wants the best for me. He truly cares for each and every one of us – whatever our hearts desire is, and if it's in alignment with His teaching, He wants to be there by our side as we celebrate the wins in life!
Be open to learning and challenging yourself. If there's a challenge ahead, the only way to grow is to overcome it. I love to solve problems that come my way, whether it's in my personal life or in my photography business, my mindset is to never stop learning! The things you once strived for and seemed to have been far off in the distance, they come alive before your eyes and so does your hope for the future. Don't ever give up on your daydream!
Website: marinadekhtyar.com
Instagram: @marinadekhtyar
Scott Newman | Collaboration & Productivity or Founder & CEO Elevation Concepts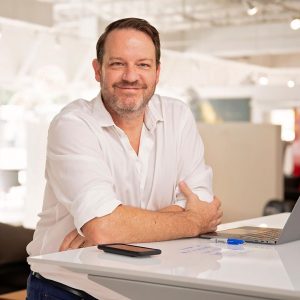 You must have GRIT.  Guts. Resilience. Initiative. Tenacity.  You need to have a grinder mentality!
Instagram: https://www.instagram.com/elevationconcepts/
Sylenia Dunn | Financial Professional/Clothing Brand Owner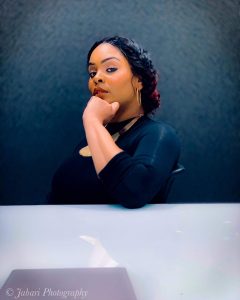 Always remember WHY you started to accomplish your goals. Think of this WHY every time you feel defeated. Even when the odds are against you, be consistent in your efforts. A best practice is to have systems in place, especially for days you lack motivation. You will have a ton of down days as you try to obtain more out of life! Enjoy the process and this includes the wins as well as the losses.
Instagram: @sylenia_dunn
Website: www.wealthwave.com/sdunn, www.reupultd.com
Olivia Wandtke | Freelance Model & Legal Assistant for an Attorney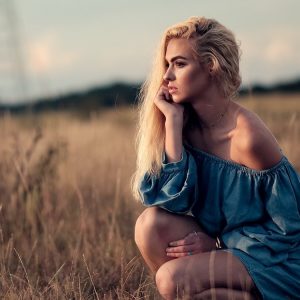 What I have realized works best for me personally and being a Christian, is not only having a connection with God through prayer but getting connected and volunteering with my church. It has brought such blessings and a light into my life. For times church is not involved, I utilize my creative side and paint what I am feeling while listening to music and putting the doubts and negative thoughts into a box. I do have to say- prayer has helped me and my mind in ways I cannot put into words. Ask for peace and guidance- you will get through any hardships and odds you are facing.
Instagram: https://www.instagram.com/liv_wandtke/
Jennifer Troice | sculptor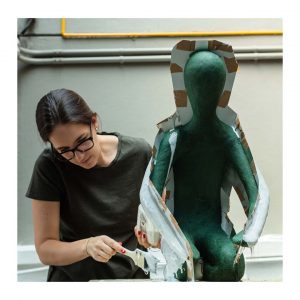 You are stronger and more capable than you think! Sometimes it can feel like something is impossible to achieve, like everything is against you and your goal, but if you want it enough there's always a way to get it done! My advice would be to be creative; think of a way other than the conventional of reaching your goal and impress people with the novelty and originality of your solution. Make it hard to say no to and give them something they aren't expecting. A great book to read when you have these feelings is "David and Goliath" by Malcolm Gladwell.
Website: www.jennifertroice.com
Instagram: @jennifertroice
Joan Lis Kalarickal | Artist & Entrepreneur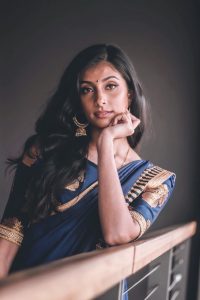 Being a South Asian, there is a lot of pressure to take a conservative approach in finding a career and being successful. Usually these options are: medical field, engineering, or law. Even though I took many health science classes throughout my schooling, I couldn't ever see myself in that field. After a rocky couple of years, I figured out that beauty and fashion is what I truly wanted to do. I have always had a passion for beauty and fashion ever since I was a child. In the summer of 2014, I began doing henna as a small side business. I created HennaByJoan as a platform to display my craft. Within the next year and a half, I added hair and makeup to my services. While developing my business and broadening my clientele, I worked in cosmetics with brands like Lancôme and Chanel. At the same time, I learned the art of saree draping and added that my list of offered services. When I graduated with a Bachelors in Business Entrepreneurship, I took the next step in my career and became a certified makeup artist. Once I completed the program, I took up BeautyByJLis full time. Even though there is a lot of risk and uncertainty involved in starting your own business, you have to follow your heart. There were many people who thought differently of my career choices, most of them being family members. You always have to remember why you started in the first place, stay determined, and keep going. My fav favorite quote is "if you do what you love, you'll never work a day in your life" by Marc Anthony.
Website: BeautyByJLis.com
Instagram: https://www.instagram.com/beautybyjlis/?hl=en
Robert Valencia | DFW photographer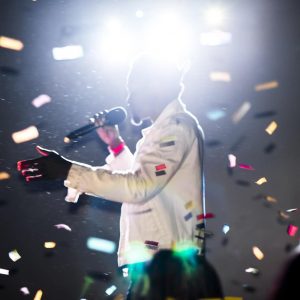 Never feel above asking for guidance from those who have already conquered. Mentors are here for a reason, and be sure to help those in need when it's your turn to be the mentor.
Instagram: @robertv_photography
Danielle Drake | Model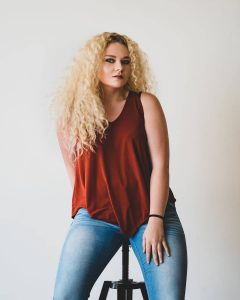 My advice for anyone going through insurmountable odd would be. That's it's okay if you feel stuck. It's okay to feel frustrated or even angry. It's okay to lay in bed and think you will never accomplish anything, because you don't where to start or what you want to do. All this is perfectly normal and all you have to do is take a deep breath and look straight ahead to the great tunnel of wonder and JUST GO FOR IT BABE! Push through that wall that's holding you back, break that clear glass that keeping you from your goal and just be you and so much more. There so much potential in you and you have show yourself before others can see. We are all different and that's okay, take those odds and where them like a crown because you are a queen and never let anyone tell you different!
Instagram: @danielle_drake7
Stephanie Mendez | Medical Receptionist | Movie Critic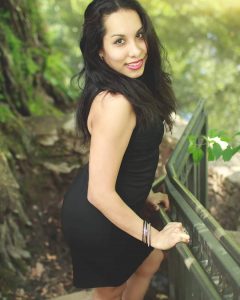 The advice I would give someone who was facing insurmountable odds would be to take a step back, close your eyes and take a deep breath. You may have to look at this from a different perspective. Don't let this challenge overwhelm you & ask for help.
There is absolutely nothing wrong in asking for help. Whether it be from your co-workers, friends, family or spiritually.
YouTube: http://www.youtube.com/stephaniedesarae5
Tekia Gee | Actress/Personality "Youth Mentor & City Advocate of OGU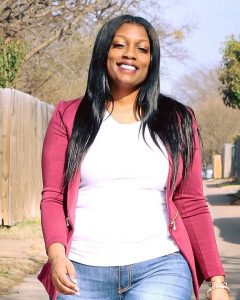 Go through it, to get it. I'm a firm believer that all things happen for a reason or season. We all have a purpose in life to figure out what we are here to do.
When faced with insurmountable odds, stay strong, believe in yourself and keep swinging until you come out on the other side. We are not giving more than we can bear.
I have been a fighter all my life. So keep fighting hard, YOU WILL BE THE CHAMP AND YOUR BELT WILL BE YOUR PEACE!
Instagram: @tekia_gee IG OR Tekia Gee/FB on or all platform.
Into The A.M. | Artist & Producer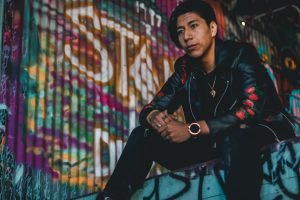 Nothing in life is easy, and Ive always heard that the best things in life take time and hard work to truly achieve.If you are waking up daily looking up at the mountain high amount of stuff you have to do, you're growing. Don't look at the challenges as a whole, look at the little stuff you're doing to overcome it then praise yourself for being strong enough to attempt it! Whats the point of living a live without challenges? Nothing would be worth it anymore, if you feel like you're fighting that up hill battle know I am rooting for you! Everyone, who wakes up daily looking at that mountain is rooting for you. Take it a day at a time, a step at a time, a task at a time. And when you look back you'll see how far you've come, and you'll see how much you've grown from being strong enough to just take another step.
Facebook: https://www.facebook.com/intotheams
Twitter: https://twitter.com/intotheam
Instagram: https://www.instagram.com/intotheamss
Scott Hoepker | Artist/painter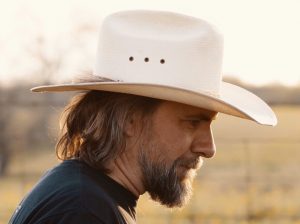 My advice is to wake up each morning like it's your last day on earth, be willing to fight for your happiness and future. Everyone has a talent but only you can bring that talent out in the open for the world to appreciate. Nothing in this world is free, especially success and you have to dig deep inside your soul and go after your dreams until you succeed. Find a trade that makes you happy in life, never compare your future to the mislead dreams you see on tv. The struggles in this world are real and I've been there but you can't dwell on your past mistakes, you have to move forward and knock down those walls to rebuild something new. Never give in to thinking you don't have a talent because WE ALL DO!
Instagram: @chemicalcandycustoms
Website: www.chemicalcandycustoms.com
@blackbearbrand
@bradleywentzel photography
Dior kingbeautiful | "The Hair Artist"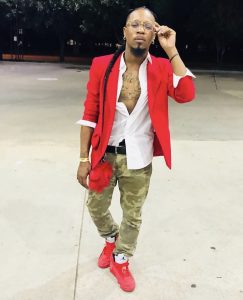 Don't settle for failure, continue to grow vigorously and survive the obstacles for there is a greater reward at the End !
Instagram: @kingbeautiful_hairgod and @kingbeautiful
Facebook: Terrence Todd
Website: http://www.kingbeautiful1.booksy.com
Sejal Jannu | Design Student & Growing Lifestyle YouTuber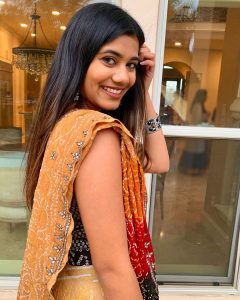 The best advice I have for someone who feels they are experiencing insurmountable odds is that (as cliche as it sounds), everything happens for a reason. If you feel like nothing is going right, just remember that things will ultimately get better. All of the catastrophic things that have happened in the past have lead you to where you are today, and if you aren't where you want to be, maybe you're about to get there. Good things take time, you have to learn to trust the process.
Instagram: instagram.com/sejaljannu
YouTube: youtube.com/sejaljannu
Anita Ivancevic | founder & CEO of Dallas Gift Wrap Creations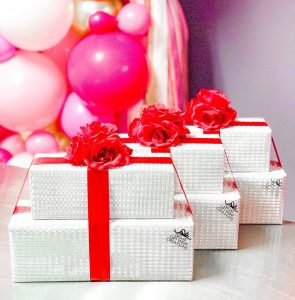 This is life. At one point or another, we have all felt this way. Please know that you are not alone. Take a deep breath… actually, take four. Take a few steps back, step out of the problem and remind yourself that: 1. You are only human 2. Whatever challenge is in front of you does not define you 3. You are capable of procuring a different outcome for yourself 4. Be prepared to pivot. In business and in life, there may be a different way of getting where you're trying to go 5. Don't be afraid to fail. What's the worst that can happen? 6. No matter what, you are worthy. Lastly, be gentle with yourself. The world is hard enough on us, be kind and be gentle with yourself and remember that every problem has a solution.
Website: giftwrapcreations.com 
Instagram: @dallasgiftwrapcreations
Alethea Armstrong | Owner & Lead Designer of Petals & Pastels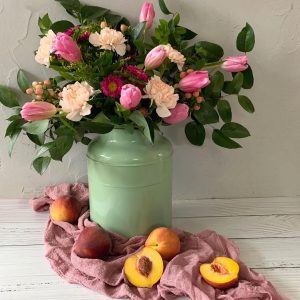 Community. So often the stress in our lives makes us feel like we are alone and will never be able to get over the hurdles in front of us. But this is exactly why a strong community is so important. They can be friends, family, coworkers, or Friendors (as we like to call them in the wedding industry). They are the people who build you up, support your dreams, help you find solutions to your problems, and turn those mountains back into molehills. You are not alone and there are so many amazing people around you who are willing to be there for you. So don't be afraid to ask for help!
Website: www.petalsnpastels.com
Instagram: www.instagram.com/petalsnpastels
Facebook: www.facebook.com/petalsnpastels
Chronicle Cakes | Artistic Designs, Delicious Treats, Sweet Moments Maker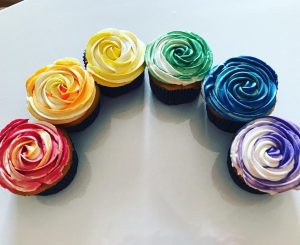 To take a deep breath, step back and review the situation. Break each task down into smaller steps, ones you can manage. This is where your creativity can come alive, really challenge yourself to think outside the box, find a solution that can be so much better than what you believed possible. Every challenge is a learning experience, to level you up and prepare you for the next. The gratification will push you to achieve more than you'd ever dreamed of. You are always more capable than you imagined.
Website: https://chroniclecakes.wixsite.com/sweetmoments
Instagram: @chroniclecakes
Facebook: https://www.facebook.com/ChronicleCakes/

The Wood's Weddings | Joseph and Michelle Wood, Wedding Photographers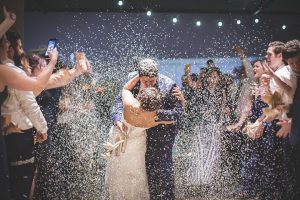 When it seems as though the world is against you, my best advise is to keep positive. Try to find the good in even the worst situations. It is easy to let negativity consume you, but the happiness of your life depends on the quality of your thoughts. Reach out to friends, open up, pray about it. And when you find yourself really down and out, smile for 30 seconds. It is guaranteed to brighten your spirit!
Website: thewoodsweddings.net
Facebook: (The Wood's Weddings)
Instagram: @thewoodsweddings
Jessica Rodriguez | Hair Stylist & Illustrator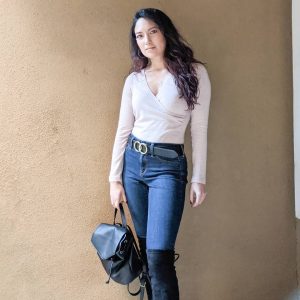 You have to believe in yourself. It is human nature to doubt and to feel like you are not worthy, but staying true to your goals and focusing on what you really want will help guide you through the struggles. I feel that many people focus too much on the little things and obstacles that keep getting in the way, but they must always remember that nothing lasts forever. Just keep moving forward and stay positive. Manifest your dreams and they will come true!
Instagram: https://www.instagram.com/tousledbyjess/
Facebook: https://www.facebook.com/tousledbyjess/
Shop: https://www.etsy.com/shop/NoemiPapeterie