Everyday we have a choice. We can support an up and coming artist, try a new family-run restaurant, join a boutique gym started by a local fitness champ or we could keep giving away our money to the handful of giants who already control so much of our commerce. Our daily decisions impact the kind world we live in; if we want a world where small businesses are growing and artists and creatives are thriving then we should support them with our time, money and attention.
Below, we've shared announcements submitted to us from the community. These announcements include product launches, new partnerships, artistic/creative releases, sales/promotions and more.
We encourage you to check back each week updates and we hope you'll join us in support small businesses, artists and creatives.
And of course, we'd like to note that none of the below should be interpreted as advice.  You should consult with qualified professionals prior to making an decisions, especially medical or financial decisions.
Crystal Hadnott, MS, CNS, PhD | Nutritionist

Get Summer Ready: Skin, Body, and Mind with a 21-Day Summer Detox Program
Summer is the season of life and energy. Do your feelings reflect that? Is your body begging for help? Are you feeling exhausted? Do you have lackluster skin, and bags under your eyes? 
STOP being controlled by the lack of energy, the low self-esteem and the extra pounds on your body.
Your body and soul are begging for transformation. 
Transform to what you were always meant to be. 
Detoxing is typically known to be a seasonal thing. You have heard that it's super beneficial to your body – but did you also know that your inner, your mental, your spiritual well-being is also important?
My new Summer Detox Program starts from the inside out and focuses on two parts of your body that are super important. And in honor of beautiful summer we are focusing on the organs that are in charge of energy, life, and abundance.
Beary Fluffy Friends Mobile Stuffing Company, LLC

Beary Fluffy Friends is currently running a sale through July 31st on our pre-stuffed animals and our hand stuffing kits. Great activity to keep the kids busy during quarantine.
Website: www.bearyfluffyfriends.com
FB: Beary Fluffy Friends Mobile Stuffing Company
IG: @bearyfluffyfriends
Shameka Ethridge | The Runway Hair & Beauty Products

Wanted to share that we have recently entered into a partnership with Lynn's Beauty Depot, a Black-owned beauty supply in Desoto, Tex! We are now being sold at this location in addition to Walmart.com and our website, www.runwaybeautyhair.com!
We also have an exciting Black Sea Moisturizing Shampoo that just released! Made with Sea Kelp, bamboo, marshmallow extract m, this shampoo will leave you wanting to have a wash day…every day! When used regularly, the poo will strengthen your strands while balancing moisture and cleansing in one wash!
Zioso Donuts | Free Delivery
In light of this 2nd wave of COVID-19 lockdown, we are offering free delivery anywhere in Dallas- Fort Worth through July.
Dr. Frank Musmar | Editors Dissertations and Thesis in Richardson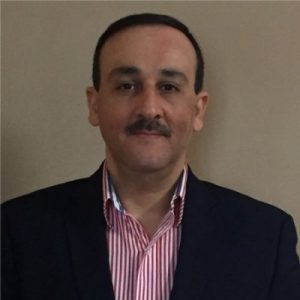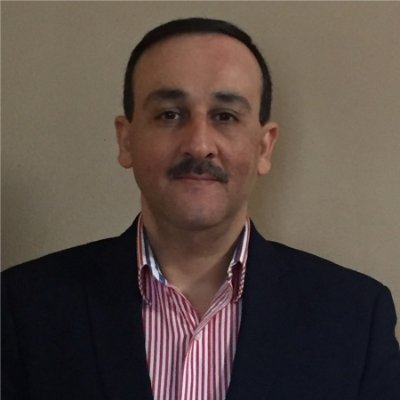 Our company " Editors Dissertations and Thesis" announces that we understand the difficulties that our students are going through during the pandemic of COVID-19, therefore, we are offering a 50% discount on dissertations editing and proofreading through November 30, 2020, to help students achieve success.
http://www.editorsdissertationsandthesis.com/
Kristi McDonald | Sip & Shop Texas in Tyler
Our goal at Sip & Shop Texas is to create a positive, fun & healthy community full of friends & neighbors who love to shop local, drink local, support small business and have a lot of fun!  Due to these unprecedented times, our tours are temporarily paused until Texas is back in business.
BUT – our community is still growing!
We invite you to use this time to check out some of our favorite products & shop from home!
A feel good store, that's good for you – and the community!
Jennifer Dickson, BSN, RN | SITTER NEEDED
Our company has hired local nursing students into our sitter network available to help families now who are in need of childcare.  We interview, reference check, hire and train nursing students to provide the most trusted, professional and safest option available. View more information about our company at www.sitterneeded.com and email or call us directly for the most current offers available: info@sitterneeded.com and (972) 749-9911. 
Host: Life Coach Trinity Ibrena @trinityibrena

Cap Pannell | Painter & Illustrator

For the past two months I put aside painting temporarily to get some much needed projects done.
The first is a promotional video of my paintings. If you click on the link, https://www.instagram.com/p/B_Qix7HHO0A/, it will take you to my Instagram page where you can see and hear the video.
The second project is something I have putting off a long time. I started a blog a couple of weeks ago. My first blogs are a tribute to Milton Glaser, one of the most important graphic designers and illustrators of the last half of the twentieth century who died recently. At a graphics conference in London years ago he told of ten things has learned. The blogs feature his thoughts. www.cappannell.com/blog
La Juana (LJ) Chambers Lawson | Real Management Talk – Episode 8 – Grant Writing FOMO
Lori Vann | International Authority on the Treatment of Non-Suicidal Self-Injury

I wanted to announce that the longest-running, exclusively Non-Suicidal Self-Injury Support Groups for Teen Girls, Women who Self-Harm, and the Caregivers of those who Self-Harm are available online!
The groups last 1 hour each and are led by an International Authority on the Treatment and Prevention of Self-injury.
Contact Lori Vann, MA, LPCS Today to register for the next group.
Dr. Feyi Obamehinti | Speaker & Educator
New product was just released a few days ago. It's a 110 pages 52 Weeks Reflection & Prayer Journal. Great tool to build and grow spiritually. Through the years of teaching women Biblical principles, many had asked me to create something to help capture thoughts, meditation and prayer in a journal form. It's my desire this tool will help achieve just that.
We can also customize the journal for special occasions. The journal is available on Amazon for $19.55 with plans to add new book outlets in the coming weeks. Any requests for customizing for special occasions can be sent to info@ravirllc.com or info@oasisfocus.org
Daphne Moon | Priestess, Yogi & DOW Board Member

4 Weeks of Deep Exploration of Family, Tradition & Our Deep Patterning Take a personal journey into yourself with daily meditations and journal exercises that will reveal your emotional blocks and greatest opportunities for growth. Guided by the cycle of the moon, join us as we move forward together by doing our inner work. You can also choose to be supported by the collective and join weekly group calls, and/or going in even deeper by taking a session with Priestess Daphne Moon privately.
Sign up at: victoryjourneys.teachable.com
Myah Symone Boutique

April Roache | Author & Entrepreneur

Do you Have issues with verbally expressing yourself? I have 2 beautifully made journals to try and help you manage your mental health.  It helps you express your thoughts, possibly help you get to the root of your depression, anxiety or Whatever it is that you're dealing with personally. They're now available on amazon. Just search April Roache' and both should pop up.
Happy journaling.
Journal the journey.
Cadillac Muzik

Our new EP titled "Playa Innovators" will be released this year July 24th.
Eliger Crenshaw | Artist Yaki Damingo

The year 2020 has definitely been a movie thus far and with all the things going on in the world artist Yaki Damingo has decided to use the power of music to uplift, empower and inspire the Black community with the new single "Beautiful Black People" (ft.Ralel and T.M.P.) It was released a few days ago and has already got a small taste of rotation twice on local station 97.9 The beat from on-air personality P-Skillz. The song has an old school 70s feel with a 2020 twist and has been getting great reactions from multiple people of different ages and ethnicities. You can hear it by visiting www.dallywoodtalentagency.com and clicking the cover at the top of the page. We would love to have your feedback, The official video will be released soon so stay tuned and Thank you for listening.