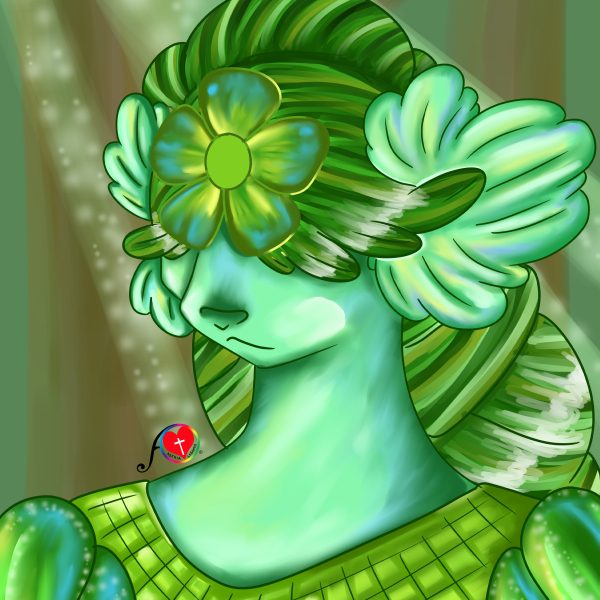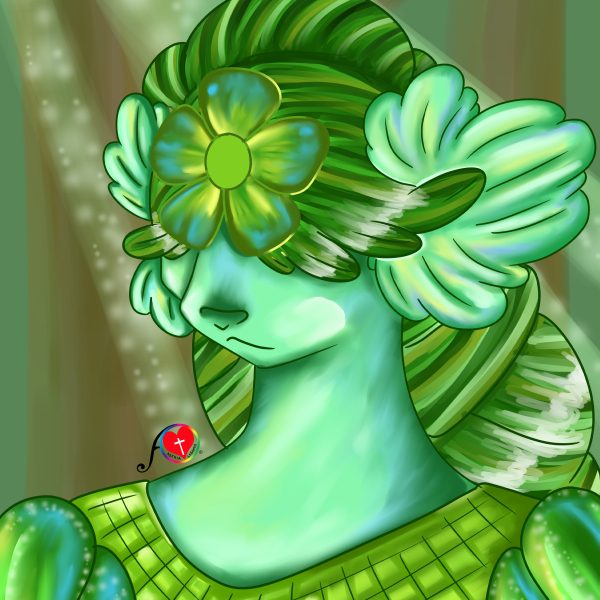 Today we're excited to introduce you to Amanda Reaves. Amanda is an original character cosplayer, author, visual artist and performer and is also a content partner. Content partners help Voyage in so many ways from spreading the word about the work that we do, sponsoring our mission and collaborating with us on content like this. Check out our conversation with Amanda below.
Amanda, thank you so much for joining us again. For our readers who might not yet be familiar with your work or story, would you mind briefly introducing yourself?

Hi! I'm Angelic Empyress and I'm the founder of Astria Legends, a Christian Fantasy Franchise! Within Astria Legends I create inspirational and empowering content that ranges from comics, decor, and dolls to live performances, cosplay appearances and interactive events.
Tell us more about the World of Astria and the lore behind it.
Astria is a world built upon color theory. Anything that is true on the color wheel is possible in this world. The world is split up into Spectrums, each containing a single color and all the cliches, symbolism and elements that color defines. The main inhabitants, Astrians, are color-personified angels that represent everything we are, what we stand for and all the traits that make us unique and diverse. Together they make a rainbow, symbolizing unity of all races and perfect harmony because "It takes all colors to make a beautiful world". The Astrians fight the negative emotions we all struggle with. These emotions, called Sentient Influences of Negation (SINs), feed off the life energy of others, and manipulate its victims to their cause.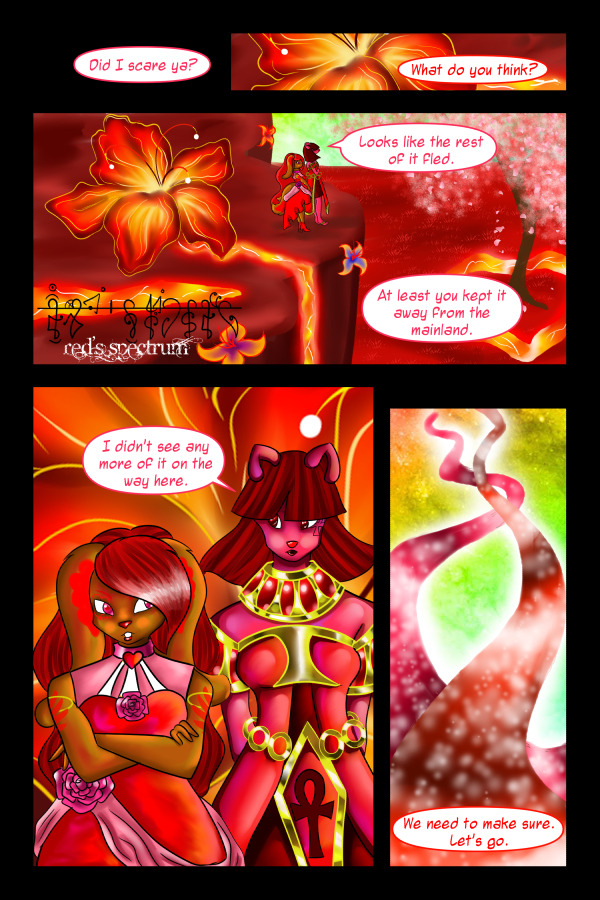 What/Who are your biggest influences when it comes to your art and comics?
My biggest influences are Sailor Moon and Rainbow Brite. Sailor Moon taught me that my characters can have deep extensive stories and I could build characters beyond my wildest dreams. Rainbow Brite inspired the drive to do more with color, from wanting the Color Kids to have way more depth and backstory then they did.
Your newest comic project is called ChromaSphere. Tell us what it's all about and where people can go to read it.
ChromaSphere tells the Hidden Story of the Astrians, revealing a history that even they have forgotten over time.The absence of Unity has left a very destructive force. One that is feeding off the inhabitants of the galaxy. These SINs only know of one adversary… The Astrians. As the angels of living breathing color, they struggle to keep the force in check. Can the Astrians reignite Unity? Or will their discord ultimately destroy their world?
ChromaSphere is available for purchase at http://astrialegends.square.site. Both digital and physical copies are available. Later on this year the comic will start running on Tapas and Webtoons, but will lag far behind the print comics.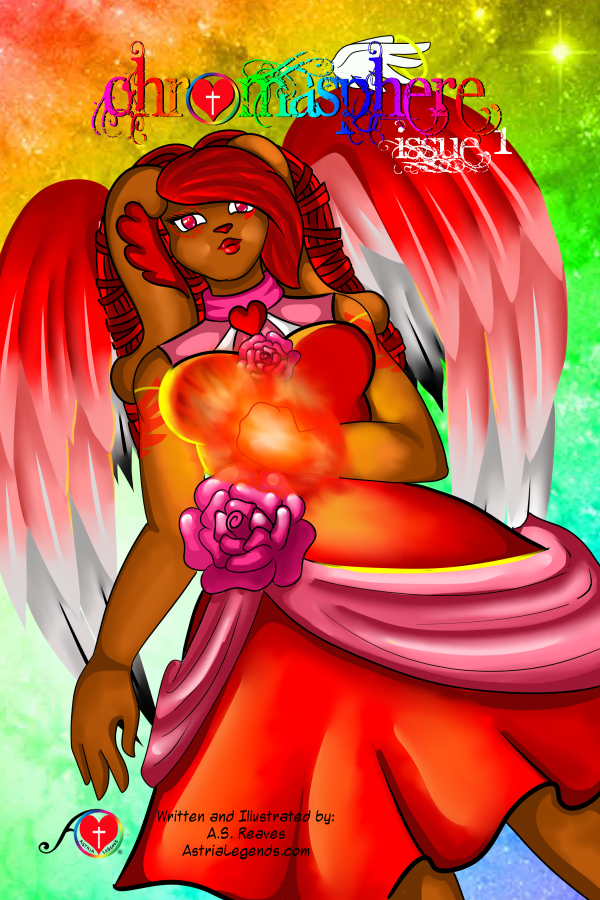 What do you hope readers get out of your comics?
There are two main goals that I want for my readers. The first is empowerment. Whatever you are struggling with, whether its fear, doubt, worry, anxiety, whatever it is, I want readers to see the Astrians battle these SINs full force in hope that learning more about how those SINs work and how to fight them will encourage readers that they can fight and conquer them too!
The second is pure inspiration. Everything that I create is meant to inspire others to live their best life and find the silver lining in a world that can be super cruel. I feel that everyone has a purpose, something special that only they can give to the world and are important. And I want my readers to feel that way.
Give an example conflict between one of your Astrians and one of your SINs.
There is a point in the story where Red gets Wrath in her head trying to get her to succumb to the pent up emotions from all the events up to that point. It's one of the times where the story showcases how SINs work on us, by getting into our thoughts, and trying to manipulate the way we see our circumstances in order to fall. I really wanted to illustrate the internal struggle and just how heavy and hard that struggle really is and then show those who both resist it as well as fall for it. Does Red resist the temptation, or does she fall for it? Well you'll just have to wait and see!
What made you start a Patreon? What kind of perks do your subscribers get?
Patreon is a platform that allows me to work on my passion and create a support circle around me of people who back Astria Legends. I'm hoping that in the future, Patreon will be the vehicle that allows me to work on Astria Legends full time. Subscribers get a wide range of perks but the most unique of them is an original Astrian created for each of them. Every patreon astrian receives a profile main on the website that they can fill with information by being active in the community discord. Hopefully those astrians become avatars against the specific SINs the patron struggles with and gives them hope. Subscribers also get to see their astrians in interactive stories in the form of visual novel games.
Outside of this, higher tiers receive digital and physical merchandise every other month.
Finally, there is a lone highest tier that is my way of helping other creators by releasing a piece of royalty free content for them to use every other month.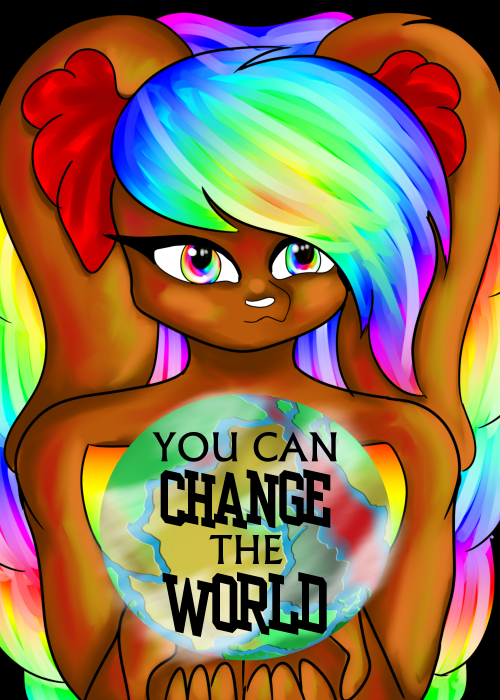 Finally, please let us know how our readers can connect with you and learn more.
Learn more about Astria Legends at www.astrialegends.com. Follow me on Instagram @angelicempyress and Facebook @theangelicempyress. If you are interested in Patreon, check out patreon.com/astrialegends.