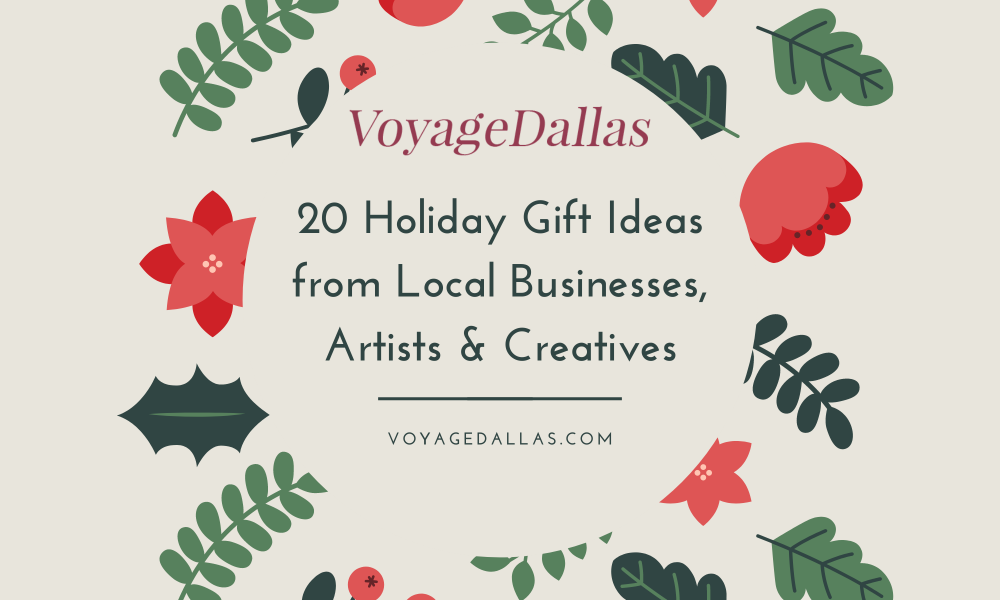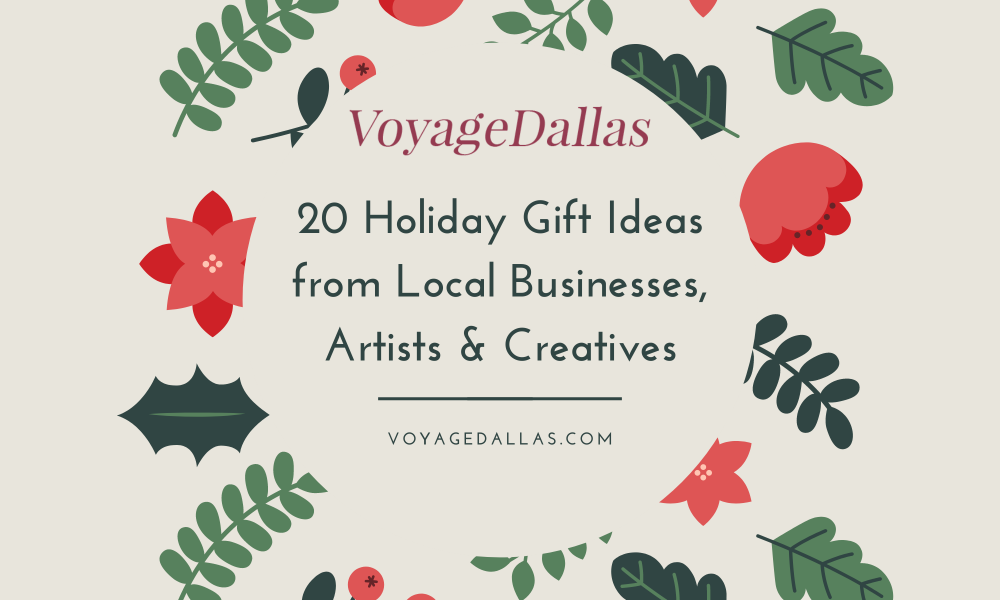 Discover truly unique gift ideas that will leave your friends and family smiling all season through our Holiday Gift Guide below.
This year it's more important than ever to think about where you'll be spending your holiday gift budget. Small businesses have faced an unprecedented year of challenges, but by rallying around our local artists, creators and small businesses owners we can help them thrive despite the circumstances.
We asked members of our community, folks we've featured before and our content partners and subscribers to tell us about the products and services they are offering that are ideal for gifting this holiday season. We hope you enjoy the options highlighted below and we hope you'll reach out with suggestions for additions.
Kelly Collier | 1:1 Online Nutrition Coach
Image Credits: Image: @zahirak_photography
Never Diet Again 12 Week Group Coaching Program-A deep dive into ALL things fatloss. How your body works, Nutrition & macro counting 101, Fitness programs to fast track your results, all while uncovering your mental and emotional blocks keeping your from long term sustainable success, helping you unlearn and reprogram your poor relationships to food and exercise. I teach you everything I know when it comes to getting the results you want, and keeping them for good. Each group member receives custom goals and guidance from me, weekly adjustments and troubleshooting, consistent accountability, and weekly face-to-face coaching and learning with an intimate community of like minded ladies. Guest speakers join us throughout the journey, solidifying even more priceless knowledge. By the end of this 12 week program, you will have every single tool you need to never struggle with your goals again, have created the BEST relationship to food and your body that you have ever had, and finally understand how to become a lifelong fat burning machine. Never Diet Again Course-The DIY version of my 12 week group program. Every bit of the same content, and includes access to the recorded group calls, and guest speakers. This course allows you to complete the program on your own time at your own pace. Getting Started Bundle- Nutrition and fitness DIY program to help you kick off your health and wellness journey. Everything you need to successfully understand the most important things when it comes to fatloss, and nothing else! None of the useless fluff, I get straight to business. This is a great introduction to nutrition and macro tracking, helping you take the first steps in your journey, and see those results that you want.
Details: https://kellycollier.podia.com/ Bundle :$297 Course: $497 Group Coaching: $1297 Coupon Code: HOLIDAYS2022 gets you 10% off all programs, plus a FREE 1:1 consultation call with me (a $500 value gift)
Connect & Learn More:
Crystal Ohikhuare | Blogger, Speaker and Entrepreneur
Image Credits: Jessie Agastra Photography
Are you looking for a career change or need assistance negotiating a salary? Crystal Oh is a seasoned HR and recruiting professional who would love to coach you through these changes! She offers 60-minute coaching sessions tailored to your goals and 20-minute phone connect to tackle a short punch list of career centered fires. Her most popular session topics include compensation negotiations, interview preparation, career paths and changing course, work-life balance & management and returning to the workforce.
Visit www.thecrystaloh.com to book a complimentary session and to learn more about the process!
Connect & Learn More:
Dana Lewis | Travel Planner
Image Credits: Alex Wolf Photo
Dana Lewis is an expert travel designer and founder of Discovereighng With Dana Travel & Destination Weddings. She specializes in designing destination weddings, honeymoons, romantic getaways and more for couples and families all without the stress and overwhelm that can come with planning a trip. It's DWD's vision to become the go-to destination wedding and couples' trip expert by helping you plan an experience of your dreams.

DWD Travel designs destination weddings, honeymoons, getaways and more for couples and families at varying price points. Budgets are front and center of any vacation planning. Typical couple's trips begin at a price point of $3500, with pricing varying by the number of people, nights, and resort. Gift Certificates to DWD Travel to use towards your vacation with DWD can be purchased at https://www.danallewis.com/travel-gift-cards.html
Connect & Learn More:
Heather Wells | Board Certified Cognitive Specialist, Speech-Language Pathologist, Speaker, & Author
You have an amazing child with unlimited potential. But something seems to be getting in the way, such as behavioral problems, social-emotional difficulties, or academic frustrations. The Brain Balance Program is designed to strengthen brain connectivity through a unique, customized combination of physical, sensory, and cognitive activities. With stronger brain communication, your child can build a stronger foundation for success. Give the gift of a lifetime!
Through 12/31/20, we are offering assessments for only $149, along with a $500 enrollment scholarship! Programs are individualized based on the assessment results, so pricing depends on the needs of the student (ages 4 – college) and your choice of in-center, virtual, or hybrid program options. Consultations are complimentary! For more information, please reach out to us at BrainBalanceSouthlake.com, BrainBalanceMansfield.com, or BrainBalanceKaty.com.
Connect & Learn More:
Sergio Santos | Mixed Media Artist
Check out www.elsantosbaseball.com for one of kind baseball art!
Some pieces start as low as 22.00–all one of a kind. Check out the store: www.elsantosbaseball.com ig: elsantosbaseball.com
Connect & Learn More:
Chef Jolie Low Country Quisine | Largest Black, woman-owned catering company in Dallas
For your upcoming holiday gift guides – stocking stuffers, hostess gifts, home cook / foodie gifts – I'd like to introduce you to A Dab A Do Ya! all purpose seasoning, created by Jolie Oree-Bailey, Chef Jolie, of Low Country Quisine, who is a black, female entrepreneur and Chef (based in Dallas).
A little bit about A Dab A Do Ya! Seasoning: A Dab a Do Ya! Seasoning Is Low Country Quisine's custom "House Seasoning," created by Chef Jolie – and is anything but ordinary. It includes familiar flavors like salt, cayenne pepper, black pepper, turmeric, garlic, onion powder, paprika cornstarch and sugar, combined to bring a small taste of 'low country' to your favorite foods. A Dab A Do Ya! is an unforgettable everyday cooking and finishing seasoning A Dab A Do Ya! can be used on just about everything, including meat, poultry and seafood, fruit, vegetables, salads, French fries, popcorn, and other snacks. A Dab A Do Ya! is vegan, MSG free, and gluten free. Described by customers as "your favorite new seasoning that elevates the flavor of everything you eat." A Dab A Do Ya! can be used with other seasonings, but bold enough to stand alone. A Dab A Do Ya! provides a delicious, continuous flavor. A Dab A Do Ya! makes for the perfect holiday gift for any hostess, stocking stuffer or home cook and foodies looking to take their meals and snacks to the next level.
$13 https://www.lowcountryquisine.com/product/a-dab-a-do-ya/
Connect & Learn More:
Carolyn Ellis | Abstract Artist
Try something entirely new this Christmas! Save ons of money and surprise everybody! Use EZ ART Projects – https://m.facebook.com/carolynellisart/?ref=bookmarks – to turn the most ordinary materials – soda cans, paper plates, cardboard… – into works of art you never dreamed possible!
Price: From free to next to nothing! You can make the presents in a matter of minutes. All you need are materials from your home, acrylic markers, or better still, DecoColor markers (Amazon), and inspiration, which you can find at https://m.facebook.com/carolynellisart/?ref=bookmarks
Connect & Learn More:
T'Edra Jackson | Visionary, Author, Blogger, Speaker
Amazon Best Seller. Intentional Living: Choosing to Win Despite Life's Challenges book , a collection of individuals who truly know what it is to live intentionally. These amazing individuals were able to transform their lives from living in a reactionary manner to living purposefully. As you read their stories, be inspired by their triumphs to likewise become your created and intentional self.
$20 + shipping
Connect & Learn More:
Stephanie Cortes | Patisserie chef & baker
Wondering how to transmit to your loved ones that warmth and sweetness during the holidays? The New Cake on the Block has what you're looking for. From little treats/snacks to cakes/pies. We even customize desserts according to your needs.
Price range $15-$45. Orders can be placed through direct message in our social media accounts.
Connect & Learn More:
Amy Berthelet | Designer/Maker & Small Business Owner
Image Credits: Amy Berthelet
My product lines include handcrafted greeting cards, holiday ornaments, and assorted gifts. Special Order categories include items that have sold out but can be specially made for the customer.
Items in Ornaments/Special Order Ornaments/Cards and Gifts/Special Order Cards and Gifts range from around $3 to $75. Go to www.AmysHandmadeJewelry.com and go to to purple menu bar at the top and select Shop Cards and Gifts or Shop Ornaments. The option for Special Order items will then be shown in the menu bar.
Connect & Learn More:
Erin Prather Stafford | Writer | Founder Girls That Create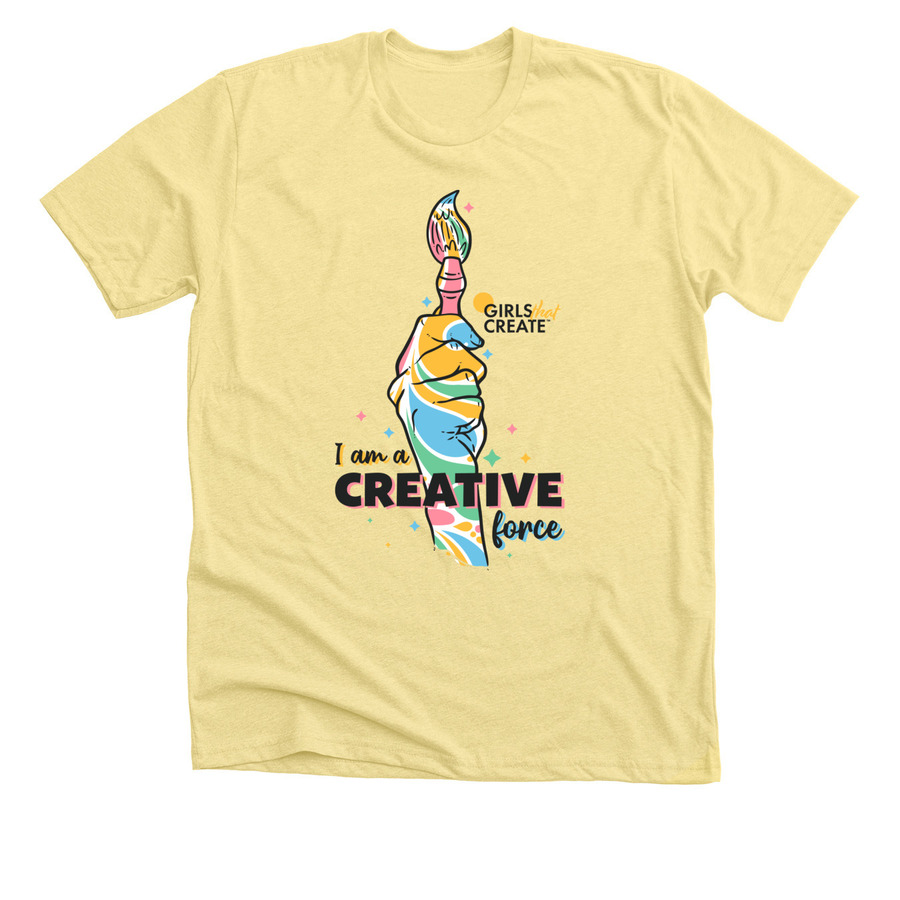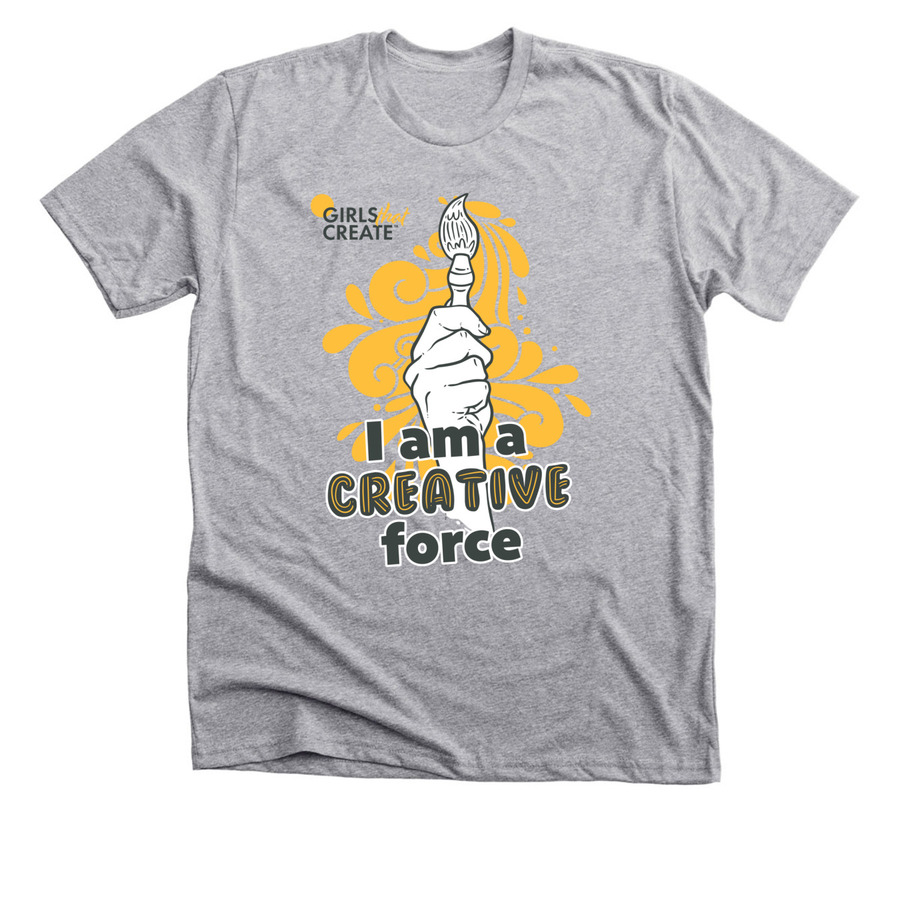 Our friends at Bonfire have designed these amazing shirts for Girls That Create. Proceeds from Shirt One (multi colored hand) benefit the website and proceeds from Shirt Two (yellow background) benefit the National Museum of Women in the Arts. Both shirts come in multiple colors and sizes for both adults and kids. They're a great gift for the holiday season.
$18 to $22 https://www.bonfire.com/i-am-a-creative-force-2/ https://www.bonfire.com/i-am-a-creative-force/
Connect & Learn More:
Stacey Magovern | Entrepreneur – Author – Community Leader
Image Credits: Love Media Group Roosevelt Publishing
I have 2 books on Amazon. One is my motivational story of how I turned my passion into a million dollar business with a guide to help others accomplish the same success. The second in a cookbook for busy business owners with real recipes and recipes of how to bring success to your business.
My Book in Paperback $19.99 https://smile.amazon.com/Turn-Passion-Million-Dollar-Business/dp/1913969509/ref=tmm_pap_swatch_0?_encoding=UTF8&qid=1605308275&sr=8-2
My Cookbook $22.95 https://smile.amazon.com/Recipes-Badass-Quick-Fucking-Delicious/dp/B07ZBJK8NB/ref=sr_1_3?crid=2OVQS0STBHOG4&dchild=1&keywords=stacey+magovern&qid=1605308331&sprefix=stacey+magovern%2Caps%2C199&sr=8-3
Connect & Learn More:
Nicole Hawthorne
We have holiday-themed shower steamers! Shower steamers are essentially bath bombs for the shower, which effervescence as the water hits it.
$8.95
Connect & Learn More:
iSOCiETY COSMETICS | The Visionary Cosmetics Brand
Image Credits: ISOCIETY COSMETICS
Be VISIONARY this holiday season, with our EYE SHIMMER CREAM| *Shimmer Effect finish
*highly pigmented shimmering cream eyeshadow, that glides on for a smooth finish. Wear independently, or apply with a coordinating eyeshadow.
*Tip – Put in corner of eye for pop of shimmer Can be worn on top of lipstick for shimmer effect
$20 https://isocietycosmetics.com/shop/ols/products/eye-shimmer
Connect & Learn More:
Froswa' Booker-Drew | Author, Speaker, Trainer
Book 1: Fly Away: https://drfroswa.com/ Dr. Froswa' Booker-Drew knows first-hand what it's like to learn life's lessons the hard way. She has spent a good portion of her time and energy navigating the ebb and flow of life on her own. Yet her experiences were cradled and nurtured by a woman who she has adored all of her life, her mother. Discover how Dr. Booker-Drew finds herself at a new crossroad, an unchartered life transition bridging the gap of wisdom, guidance, and resources between the generations before and the one after her. Here, Dr. Booker-Drew intertwines three generations of women into her daughter's journey from a revelatory multi-dimensional reflection. This is a book for women especially for those in college but any woman in transition.
Book 2: Ready for a Revolution: 30 Days to Jolt Your Life https://www.amazon.com/Ready-Revolution-Days-Jolt-Your/dp/0996428569/ "Ready for a Revolution" is not a typical devotional book. As the title suggests, it is a 30-day adventure that will jolt your life to a new level of engagement. Unlike many devotional books that offer a nice story and a moving thought for the day, "Ready for a Revolution" is more like an interactive devotional. Each day you will be challenged with concrete activities and thought-provoking exercises.
Book 3: Rules of Engagement: Making Connections Last https://www.amazon.com/Rules-Engagement-Making-Connections-Last/dp/098910270X "Rules of Engagement: Making Connections Last" is a workbook for women who understand the value of relating to others, both professionally and personally. The book provides 29 Rules of Engagement to help the reader understand how to do more than just share your name and address. Helping women develop the kind of relationships that pay valuable dividends to everyone involved is the goal of Dr. Froswa' Booker-Drew in this book, Rules of Engagement: Making Connections Last. This powerful workbook will not only equip you with the information you need, but the workbook format will walk you through the exercises to make it a reality.
Connect & Learn More: