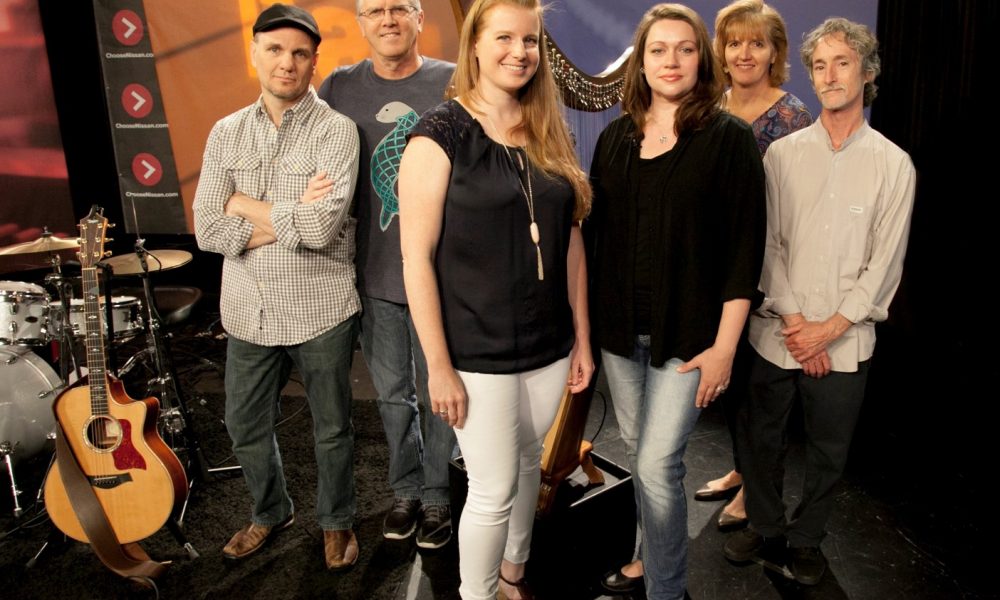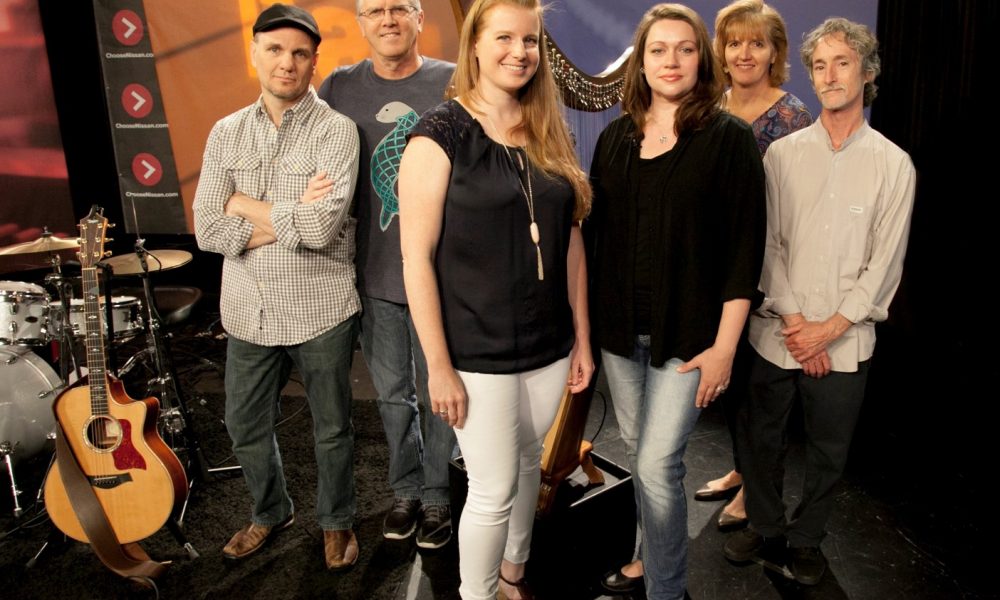 Today we'd like to introduce you to Alli Johnson, Jaycie Skidmore, Dave Ervin, Linda Mudd, Martin McCall, Joel Black.
Alli, Jaycie, Dave, Linda, Martin, Joel, please kick things off for us by telling us about yourself and your journey so far.
We met in 2013 – coming from a variety of musical backgrounds. But as soon as we started playing together, we knew this was something special. In some ways, this just seemed meant to be. We all shared a passion for Celtic music with American threads woven through it. And as soon as the three of us sang together (Alli, Dave, and Jaycie), we knew we had something you just don't find every day. We've been pushing our own limits ever since.
I'd describe our sound as Trans-Atlantic. We love choosing traditional Irish and Scottish music and adding our own unique, American take to the music. We also love to experiment with American folk and add that into our sound. We come from very diverse musical backgrounds – each of us has a unique story of how we ended up on this path together, and those varied experiences really inform our sound. I'd like to think we get better with each album. The response has been phenomenal – we've been welcomed so warmly into the local Texas Celtic music scene and our expanding our reach nationally.
Official Bio:
Originally formed in 2013, The Selkie Girls have firmly established themselves as a mainstay in the North Texas folk music scene. With dozens of music and art festivals under their belt, as well as numerous television appearances, the band has toured throughout the States, never failing to captivate audiences with their unique instrumentation, lush harmonies, and dynamic arrangements. The band (Alli Johnson: vocals/guitar, Jaycie Skidmore: vocals/flutes/penny whistles, Dave Ervin: vocals/guitar/mandolin, Joel Black: upright and fretless acoustic bass, Martin McCall: percussion, and Linda Mudd: harp) draws upon a vast repertoire of ancient and contemporary ballads, traditional Irish and Scottish songs (often sung in the native tongue), and foot-stomping jigs and reels, creating a truly eclectic and affecting musical experience.​
Their debut album, The Parting Glass (2013) has been well-received both critically and commercially, with the title track garnering international attention. For their sophomore effort, Long Time Traveling (2015), the band expanded its sound with more intricate arrangements, further pushing the envelope of contemporary folk music. The lead-off track, "The Gaelic Song," won the Celtic Radio Music Award for "Best Song of 2015" in the Roots Traditional category. For their third album, The Pirate Queen (2016), the band focused on strong female historical figures, including Grace O'Malley and Princess Louise, and continued to refine their sound, amalgamating more influences—both modern and past—in yet another distinct sonic expression of melody, harmony, and rhythm. All three albums have received rave reviews—from both fans and press alike—and have sold steadily at live shows and online via iTunes and Amazon, with numerous tracks receiving airplay on stations throughout the world.
Can you give our readers some background on your music?
We're in the business of beauty. From the beginning, that's the motivation for the music that we create together. There's a lot of noise out there in the world, and we want to introduce a little harmony. The sound focuses on multiple harmony parts and a rich blend of acoustic instrumentation. The most important element is the story. We try to choose compelling stories first, then add dimension through our arrangements. It's all driven by passion and love for elevating individual stories and experiences – those of the Irish and Scottish immigrants that came to America, those of the crofters of Scotland, the poor Irish that served as Union soldiers. All these stories are worth retelling with a modern treatment. We are privileged to have the space to do that with our work. Each album so far has had an over-arching theme. Our first album was very traditional, focusing on beauty and simplicity.
There's always a risk when you take a traditional song and give it a new perspective. But we've been well received. Our second album had a pretty wide thematic range. American folk, Scottish Gaelic waulking songs, Irish Gaelic military ballads. The third album focused on stories of famous and not-so-famous female figures. From the famed Grace O'Malley, the original Pirate Queen, to the tale of an empowered noble lady accosted by a bumbling shepherd lad, all of these songs focused on the theme of Celtic women who made an impact, and there was no shortage of that.
Our latest album, with a tentative release date of November of this year, is a carefully curated collection of Celtic Christmas music titled "Winter Lore: Songs of Celtic Christmas."
Any advice for aspiring or new artists?
We are very fortunate that the Celtic community here in Texas is both incredibly tight-knit and supportive. Our advice? Show up. Be a fan first. Support your fellow artists with your time and by spreading the word. You'd be surprised by how your support for others creates a reciprocal effect.
What's the best way for someone to check out your music and provide support?
You can visit us at www.theselkiegirls.com.  We are also quite active on Facebook and YouTube.  We've got a full schedule, with two big Christmas shows coming up – one in Allen, TX and one in Fort Worth.  All the details for these shows are at www.celticchristmasdallas.com.
Contact Info:
Image Credit:
The Selkie Girls
Getting in touch: VoyageDallas is built on recommendations from the community; it's how we uncover hidden gems, so if you know someone who deserves recognition please let us know here.