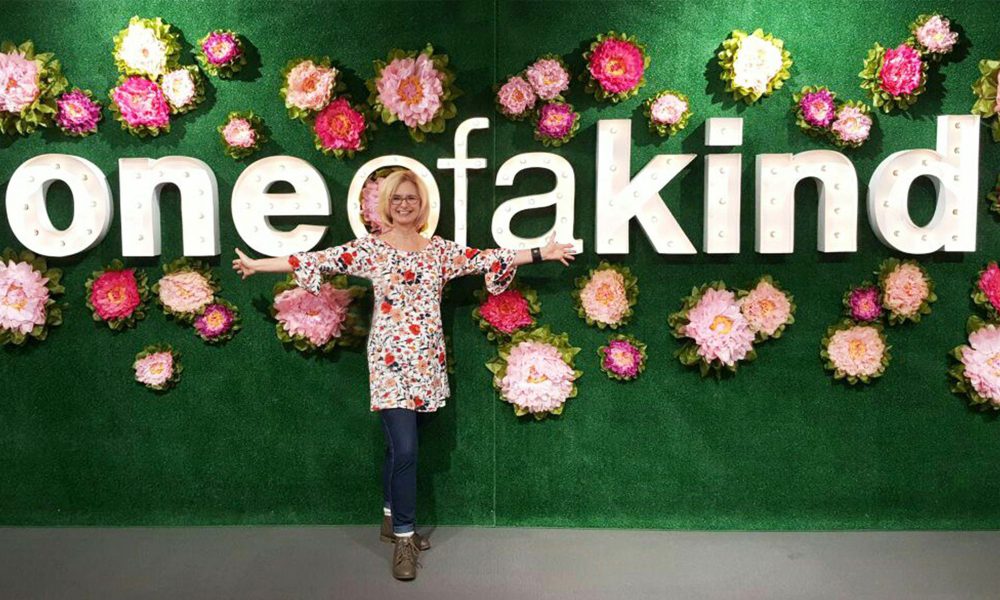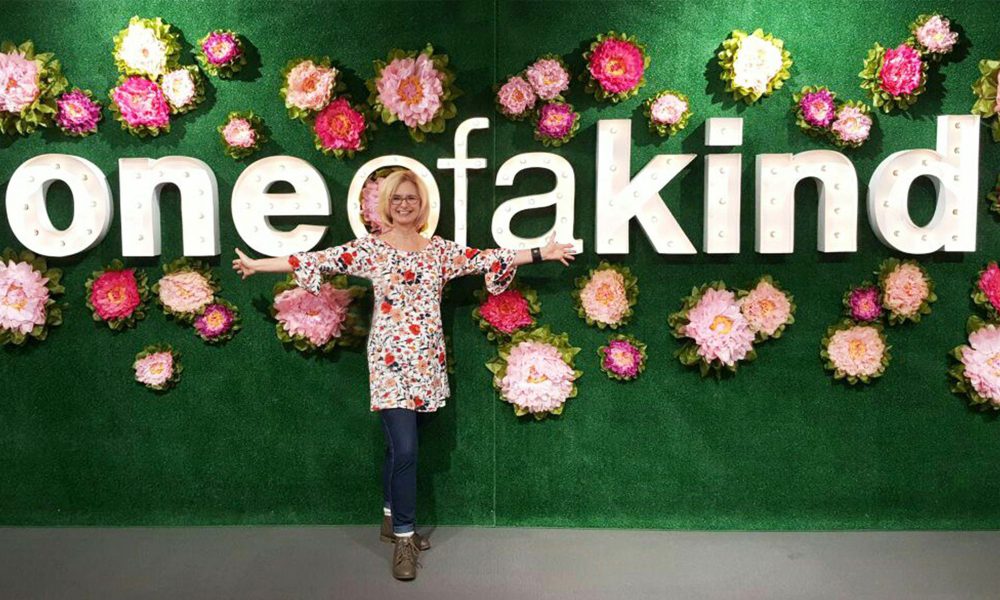 Today we'd like to introduce you to Amy J. Schultz.
Amy, please kick things off for us by telling us about yourself and your journey so far.
Every creative type I've ever met has one of two origin stories: They've either been drawing/signing/acting/building/writing for as long as they can remember, or they were discouraged from pursuing these kinds of "frivolous" activities at a young age only to find the way back to their passion later in life.
My story is a combination of the two. As a child, I was encouraged to develop my creative interests, but there was also an unspoken understanding that I was to grow up and be a smart, self-sufficient, heads-down working woman. And smart, self-sufficient and heads-down people don't support themselves as professional doodlers.
For years, therefore, I worked on the fringes of creative fields and did my doodling (and writing and photography) in my spare time. After earning a bachelor's degree in marketing and a master's degree in higher education administration, I dove into the world of university communications. Over the years, I held nearly every job you can have in corporate comms, including community and government relations, marketing, executive communications, trademark licensing, campaign development, media, public speaking, and even branding, While I did have opportunities to influence and edit content, I rarely was the one who wrote the stories, shot the photos, or designed the layout. As much as I enjoyed my work, there was always a part of me that felt like I was missing out on the action.
Finally, after years of building my experience and my portfolio, I put a hard stop to my corporate communications career and launched unplain jane studio. My professional life now consists of three areas of practice:
1. Develop creative content (words, pictures) for a variety of clients;
2. Make, show and sell fine art photography at gallery shows and art festivals; and
3. Cherish my long-standing and new partnerships by pursuing mutually-beneficial creative endeavors.
Sound like a lot of balls in the air? It is. But when you do what you love, you don't juggle just to survive. You juggle as an expression of the joy, energy, creativity and enthusiasm you've finally allowed to fly free.
Can you give our readers some background on your art?
As a writer and photographer, I have opportunities to work with three kinds of clients: businesses, individuals and myself.
When I create content for commercial and non-profit businesses, it's all about getting to know them, their personality, and their strengths. I then deliver stories that reflects their best and truest brand.
When I create portraits for individuals or families, it's all about getting to know them, their personalities and their strengths. I then deliver moments that reflect their best and truest selves.
When I create for myself, it's all about getting into then out of my own head so I can shoot photos and write stories that draw on my personality and my strengths while also reflecting what's best and true about my subject matter.
Do you think conditions are generally improving for artists? What more can cities and communities do to improve conditions for artists?
It's a tad impostrous for me to reflect on the changing state of the arts since I've only been standing on my own as a full-time creative-type for the last three years.
So instead, here are a few observations influenced by my mental mash-up of working 20+ years as a marketing-communications professional; showing at 35+ art festivals in less than two years; participating in group and solo gallery exhibitions; creating public art; and a lifetime of studying, practicing, absorbing and advocating for art of all kinds.
In this interconnected and global economy, it's important for artists to see themselves both as creatives as well as entrepreneurs. When you understand some basic marketing concepts — like target audiences, price points, branding, and distribution channels — you make better decisions about how best to exhibit your talent.
Still, it can be tough for artists to make the math work. Traditional galleries take 30-50% commission on sales, and art festival participation costs $500-$1500 in booth fees alone.
Online fine art marketplaces like Saatchi Art, Etsy and Zatista make it easier for buyers and artists to find each other, but it takes talent, quality and relationship-building to close the sale.
Despite all of the ways to connect online, all of my commercial clients and I found each other either through networking or referrals.
Pop-up galleries, demos and performances are filling some of the gaps between more tradition art venues. Cities can make it easier for these enterprises to thrive by streamlining permitting processes, while business districts and property owners can help by making available vacant and underutilized spaces.
Similarly, I'm in love with pop-up crafting events that bring people together over coffee or wine to learn how to paint canvas, silk-screen a shirt, learn how to arrange flowers, etc. I believe that people who learn to love art by trying it themselves are on their way to becoming art collectors and patrons.
I try to stay connected with fellow artists and makers who are optimistic, prolific, and work in different mediums. We help each other, inspire each other, encourage each other, and (believe it or not) lead each other to potential clients and collectors.
What's the best way for someone to check out your work and provide support?
Examples of my fine and commercial art photography are on my website, unplainjanestudio.com
If you're interested in purchasing fine art pieces that you see on my website, drop me an e-mail and I'll provide you with available sizes and pricing. All images are original and exclusive, available only as limited editions, and printed on archival-quality materials. Mini-collections of my photographs are currently on exhibit and for sale at The Thornton Inn, Center Space Coworking and Urban Alchemy Coffee + Wine Bar in Arlington, Texas.
A schedule of my upcoming festivals and gallery shows are also on my website.
Commercial clients and individuals interested in commissioning one-of-a-kind work are invited to contact me by e-mail at amy.unplainjane@gmail.com
Learn more about my adventures as an artist and first-time entrepreneur at unplainjanestudio.com/blog
Contact Info:

Image Credit:
Amy J. Schultz
Getting in touch: VoyageDallas is built on recommendations from the community; it's how we uncover hidden gems, so if you know someone who deserves recognition please let us know here.