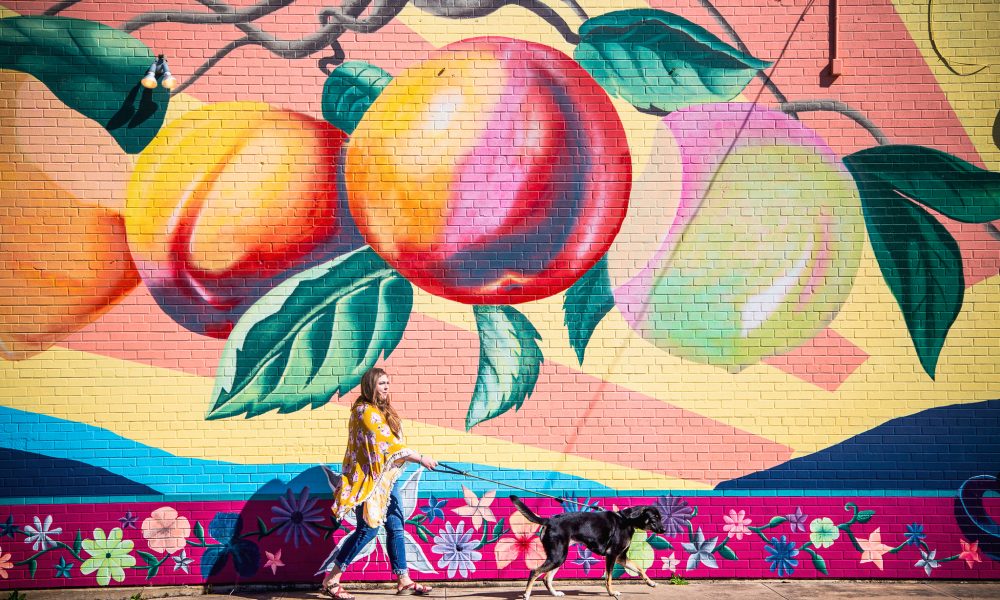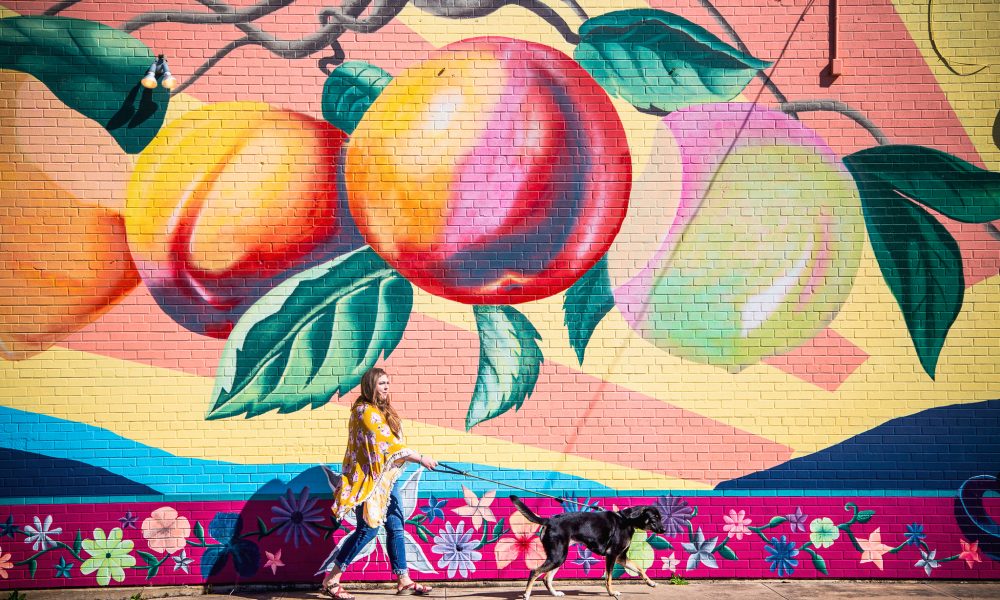 Today we'd like to introduce you to Carmen Washam.
Carmen, please kick things off for us by telling us about yourself and your journey so far.
I am an amateur baker, advocate for women, extrovert + homebody, and plant lady. I live in Denton, TX, and can usually be found at a local coffee shop, walking my dog, Zoe, or shopping for plants. I'm currently in grad school, pursuing my MS in Professional Counseling. I love to connect with people to hear their stories and learn about their lives. I often say that photography and counseling are two sides of the same coin; photography being the creative side of counseling. Along with photography, I have another work-from-home job, and most days, I'm trying to create a rhythm and routine for myself; but being an enneagram 7, that can be quite a challenge, haha. I want both all of the structure and absolutely none of it. My husband is my favorite person and is the anchor to my kite- if kites had anchors. He is grounded and steadfast, while I am dreaming and floating from one idea to the next.
I started getting into photography when I was in college in 2008. It felt like a natural way for me to engage my creativity and spend time with my friends. And while I really loved it, I was also filled with insecurity, and once I graduated, I took a career-turn and focused on social services, which left me little time to focus on photography. Last year, we were in a hard place financially, and I found my husband's camera. When I found it, it felt like this sweet gift God had just waiting for me to find. I immediately thought- well, with *this* kind of camera, I could actually get back into photography… So, I did! I started asking my friends and family if I could take their pictures- at the park, at their house, wherever! It's been a learning process for me, and it's been so fun to see myself grow as an artist, a person, and now a business owner. I recently told a friend that a surprising thing I'm experiencing through photography has been the way God has been using it as a new context to help me work through and heal from deep insecurities and self-doubt. As much as I'm saying I love using photography as a way to connect with others, it's also helping me connect with myself and deepen my own faith.
Can you give our readers some background on your art?
I am a lifestyle portrait photographer based in Denton, TX. I love working in natural light, as well as coming to my clients' homes for in-home sessions. My inspiration has really come from my grandmother, known to us as Nanny. She passed away in 2014, and on one of my last visits with her, my then boyfriend (now husband) brought his camera. While he sat with us, he snapped photos of her and me chatting about her day – the ice cream her nurses didn't want her to have, but she snuck into her room anyway, how she was so glad to have us visit, and how much she loves me. He surprised me with a framed photo from that conversation just before her funeral, and it is one of my dearest possessions. To have a physical pause in time of such a meaningful moment in my life is a treasure, and that's my inspiration for my work. I specialize in lifestyle-portraits because I'm drawn to the simplistic beauty of these sessions, but even more, because I want to give my clients what has been so special to me- that physical and tangible pause in time of their meaningful moments.
When I'm working with clients, I love finding new ways to pose them, new angles, and lighting to try out. In some ways, I feel like I'm still finding my style, and in others, I feel like it's constantly finding me.
Artists rarely, if ever pursue art for the money. Nonetheless, we all have bills and responsibilities, and many aspiring artists are discouraged from pursuing art due to financial reasons. Any advice or thoughts you'd like to share with prospective artists?
Ooh, that's a tough one, haha. If you are in a place of trying to balance art and finances, I would just say to be honest with yourself- is this something you are ready to make sacrifices to support? If it is, great! If it's not, also great! Maybe you're ready to dive in head-first and figure things out as they come. Maybe you're not ready for that, and want to work a day job that supports your artistic goals and pays the rent. There's no shame in either of those; it just takes self-awareness to know what you value and what's best for your situation. And, if you're realizing finances are the thing you're disproportionately stressing about, maybe open yourself up to the idea of a side hustle, a roommate to help with rent, or even a financial advisor or mentor. Whatever it is, just keep taking the next step. Just keep saying yes to the things that are important to you.
What's the best way for someone to check out your work and provide support?
People can see my work on my website at CarmenWashamPhotography.com, and they can follow me on social media on Instagram and Facebook @CarmenWashamPhotography. People can support my work by following along on social, referring to their friends, and of course, booking sessions with me!
Contact Info:
Image Credit:
Carmen Washam Photography
Getting in touch: VoyageDallas is built on recommendations from the community; it's how we uncover hidden gems, so if you know someone who deserves recognition, please let us know here.