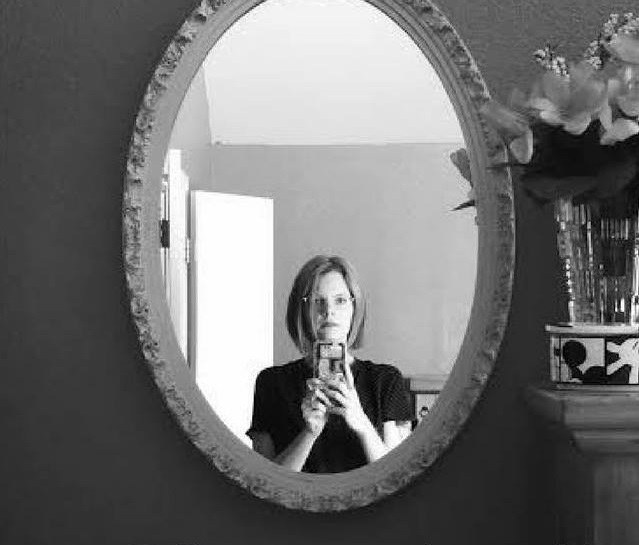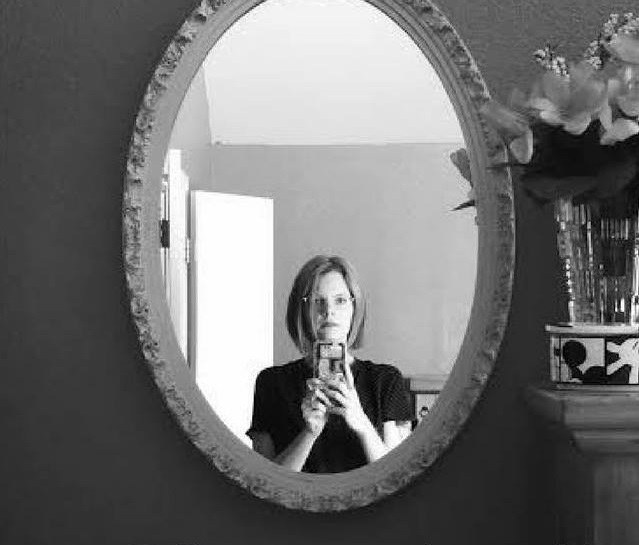 Today we'd like to introduce you to Ginger Cochran.
Ginger, please kick things off for us by telling us about yourself and your journey so far.
I knew from a very young age that I wanted a career in the arts and at first, decided on becoming an art teacher. However, in my early college years, I began working with painters and photographers as a model and decided that I did not want to spend my days in a classroom and really wanted to exhibit my work professionally. In college, I focused on drawing and illustration-nearly exclusively using charcoal, graphite and occasionally ink. So my body of work was very dark with extremely little color. Fast forward a few years – I am married and have become a mother, and one year for Christmas my father gave me some canvas, paints, and brushes as a gift. I slowly began painting here and there as a hobby and even sent some images to my old college professor, who had been a great positive influence on me. Though I enjoyed being creative again, my background was not in painting, and I had very little time to practice with having two small children at that time. Fast forward a few more years – I am working at a dead end office job in Argyle Texas; way out in the country. There was nowhere really to go on lunch breaks (Honestly there was only one pizza place and a Subway around at the time), so I got the hair brain idea to pack up my little canvas board, paints and brushes in a bag and started painting during my lunch breaks! My first paintings I made during this time were very different from my current body of work – I was painting unicorns, futuristic cities, mythical creatures, and goddesses. I really had a lot of fun with them but eventually wanted to move on to something else. Over the next year or more, I experimented with several different styles, from portraits to fan art, and many mediums as well, from watercolor to collage. I started to feel a little frustrated and lost. At that time, my husband said the most brilliant thing to get me back on track. He said I needed to pick one art style and become an expert in that style. And that's just what I did. Mixed media abstract had excited me the most during my experimentation's, so I began following different abstract artists online, buying and reading books, visiting galleries and exhibits, trying new materials, taking tons of photos for inspiration, and began developing my own signature abstract style. Because of my husband's advice, I've never felt more on track and successful. And it's quite funny to see how things evolved for me over the years: first working exclusively in black/white compositions, then mythical creatures and goddesses to my current body of abstract work and fiber sculpture.
Can you give our readers some background on your art?
Right now I am working in two main genre's: mixed media abstract painting and more recently, fiber sculpture. For my paintings, I usually start with a color palette of maybe 2-3 colors, apply my first layer and then it's off to the races. I rarely have a plan and just let the creative process/journey take over. It's always so interesting to me how one application of medium inspires another and then leads to another.
Fresh. Romantic. Uplifting.
Those are only three of the many ways my paintings have been described. It's this that I strive to have my artwork embody…. a feeling or story that someone cherishes in their own part of this life — a dear relationship with a loved one, a dream, or even a memory.
But how to do I describe my paintings? A creative journey. A small snapshot into my personal expedition. And through this, I want viewers to create their own stories and journeys. To ponder what each piece brings to them on a personal level.
My fiber works; however, speak a different language. That of sustainability. Smarter living and art practices. Using second-hand or found materials can prove difficult or non-practical for painting, so I began to experiment with found objects, vintage/second-hand fibers and the art of assemblage for my sculpture. Three words to describe my sculpture?
Reduce. Reuse. Recycle.
As I employ many sustainable living practices in my home, adopting a sustainable art practice, such as fiber sculpture, was very exciting and full-filling to me.
Artists rarely, if ever pursue art for the money. Nonetheless, we all have bills and responsibilities, and many aspiring artists are discouraged from pursuing art due to financial reasons. Any advice or thoughts you'd like to share with prospective artists?
I love this question! Not to brag, but I pride myself on being a smart spender. But I will never settle for lesser-quality materials. For instance, I use gallery grade, level three canvases and I simply stock up on them when they are on sale at Michael's. Yes, yes I've heard from many professionals that I should build and stretch my own canvases, but I am a home-schooling mother to two boys, run two businesses and a household, as well as being an artist, and I simply do not have the time. I also experiment with materials and media I can buy for cheap. Another example are Crayola washable markers; I love them because they feather beautifully when painted over with acrylic paint – a technique that I love to use. When back-to-school time rolls around, I snag boxes of them on sale.
However, I think another challenge artists face are so many vendor fees, booth fees, and hanging fees associated with many arts events. Over the past few years, I have become EXTREMELY selective over which exhibits and events I apply for and participate in. Rather than paying hanging/booth fees or hustling tickets, I now only apply for exhibitions with an application or jury fee and/or that are commission based; with very few exceptions. And this practice has served me VERY WELL in the past year. And it may not work this way for everyone, but it's worth a try. The exhibition, art and jurors are usually of a higher caliber than that of an underground, low brow type event.
Lastly, stay true to your art. Don't try to do something just because others seem to be successful at it. Create art that means something to you.
What's the best way for someone to check out your work and provide support?
Potential collectors and clients can view my work online atwww.gingercochranart.com, as well as via my Facebook and Instagram accounts atwww.facebook.com/GingerCochranArt and www.instagram.com/gingercochranart, respectively. I am currently not represented by a gallery.
There are tons of ways people can support artists. Obviously, the most rewarding and exciting way is for a collector to purchase a painting or sculpture, but there are so many more ways people can support the arts. People can support my work by attending exhibitions and events in which my work will be featured. Yes, it is always lovely to sell a work of art, but to know that supporters have come to see you and celebrate your accomplishments is very uplifting. Also liking, commenting and sharing my work online via social media goes a long way too.
Contact Info:
Image Credit:
Ginger Cochran
Getting in touch: VoyageDallas is built on recommendations from the community; it's how we uncover hidden gems, so if you know someone who deserves recognition please let us know here.