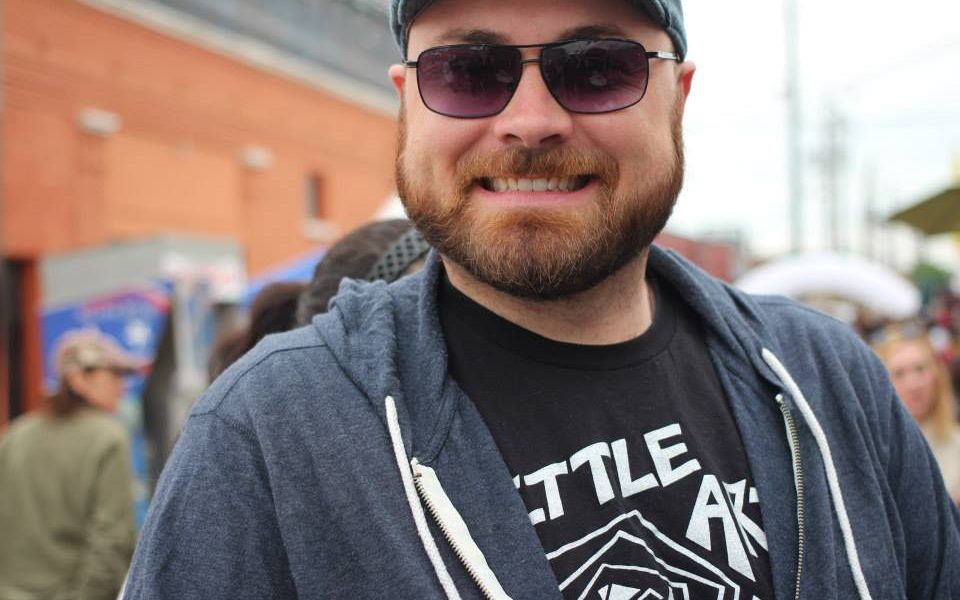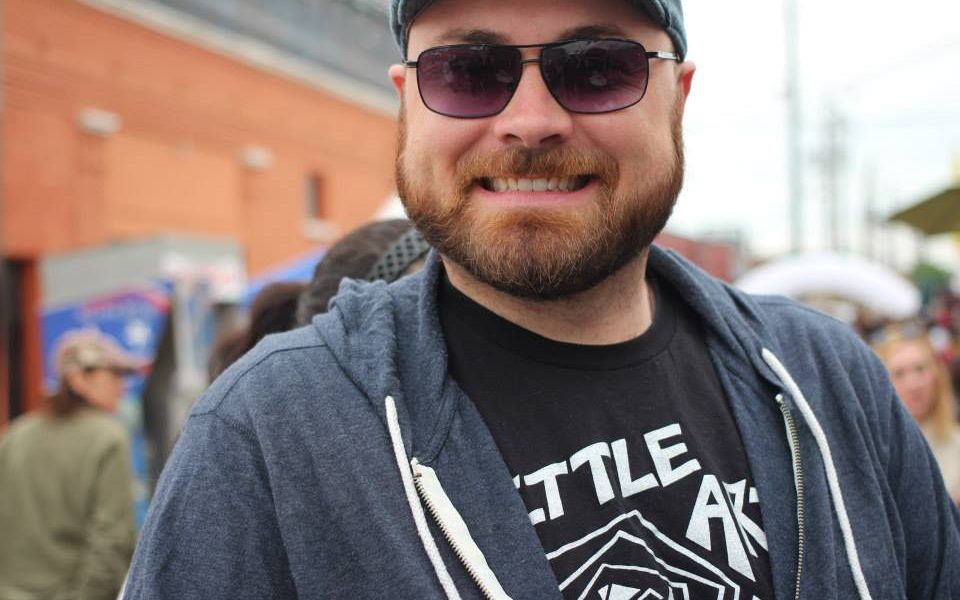 Today we'd like to introduce you to Justin Clumpner.
Justin, please kick things off for us by telling us about yourself and your journey so far.
I've built my life almost completely around art. I spend most of my time either teaching about art, reading about art, looking at art, or making art. I love everything about the artmaking process, and I've built a life that basically amounts to me finding out as much as I can about it, and as an artist and teacher, sharing it with others. I basically support myself by saying, "Hey everybody, look at this cool thing I've found." It's a really great way to live. I highly recommend it. I often end up accidentally turning conversations into weird lectures about trivial art history facts, mostly about silly things like how Victor Hugo ate the elephants from the city zoo during the Prussian siege of Paris, or how Jackson Pollock drunkenly urinated in Peggy Guggenheim's fireplace. I'm not sure if it's annoying or endearing, maybe a little of both.
As far as how I became an artist in Dallas, I moved here from just south of Chicago in 2009 to be closer to my brother and took a job as an art teacher out in Rockwall. In getting to know the city I went to all the art events I could find. One of them was the wrap party for the murals across from the Deep Ellum DART station. As I was wandering around, a guy by the name of Tom Currie (he runs End Design now) was giving out skateboards for an art fundraiser for Scottish Rite hospital. He asked me if I was an artist, and when I said yes, he handed me a skateboard and told me to paint it. Auctioning off that skateboard at his charity event was my introduction to the Dallas art scene. From there, I started getting to know the local artists, figuring out the lay of the land and building a body of work.
It was that same sort of kismet that led to my first gallery show. When my wife was still my girlfriend, we would revisit the restaurant we had our first date at every Wednesday. We'd go to the All Good Cafe, and Amber Campagna was our waitress. Well, it just so happened that as we were there every week, we got to know her, and she figured out I was an artist at the same time she was curating a show at her dad's gallery. She put me in the show, and from there I met Frank Campagna, and I've been showing with him at Kettle Art Gallery ever since. Frank and I have developed a great friendship, and he trusts me to enact pretty much any wacky idea I come up with, from building a big secular chapel in the middle of his gallery to giving off-color BYOB art history lectures. I just finished putting together a group show featuring the work of Dallas-area art educators that is up until August. We've decided to make it an annual event. Kettle has been such a great place for me as an artist, but also for the community. At any given opening there you could see what seems like half the artists in the city. It's as much an artist clubhouse as it is a gallery. Most of the artists I love in Dallas have had work in Kettle at one point or another and hang out there from time to time. Having a place to learn from them and share ideas with them has been transformational to me.
Can you give our readers some background on your art?
I work mostly in paintings that respond to the world we're living in and focus on symbolic narratives built around portraiture. I reflect on the ironic and absurd in our contemporary culture and borrow from the visual language that I experience the most in my everyday life. My most recent work is looking at the overwhelming amount of visual information, current events, historical influences and media that enter our lives, and reflecting about how, as a parent, I have to curate or filter all of that information for my daughters. I am constantly struggling and guessing as to what they are ready to see and know, while at the same time product marketing keeps sneaking its messaging into their everyday.
There are so many tough questions, like what movies should I show my four-year-old, am I comfortable with her dressing like a cartoon character that married a guy who kissed a strange, sleeping woman he found in the woods, and when and how do I explain complex, ugly things like why Rosa Parks couldn't sit in that seat. I try to find ways to juxtapose all of these different thoughts and visual languages into one cohesive image. I also like to mine the inherent contradictions in our culture for my paintings. It is well too easy to find stories of self-destruction and cruelty while at the same time our lawmakers and community leaders proclaim a virtuous superiority. I use the narratives I find to create secular icons of morality. Drawing inspiration from the stained-glass windows and illuminated manuscripts that have been a constant part of my visual culture, I aim to create portraiture that symbolically depicts new parables and cautionary tales.
I have always found beauty in the slightly awkward, disproportionate figures and compressed spaces created in Medieval Christian artwork and the consistent symbolic language used to communicate story and identity. I attempt to use these same symbolic elements mixed with the contemporary language of advertising, portraiture, and painting to create something both new and familiar. The ambiguity of these symbolic juxtapositions often times poses questions about who we are and what we value rather than illustrating a predetermined moral stance.
Any advice for aspiring or new artists?
Do what you naturally love doing, and then build an audience that loves what you love to make. Don't get stuck in that cycle of making something just because you think people will like it. Make what you love to make. Enjoy the process. If you love what you are doing, chances are, there are other people out there that will too. There are well too many people out there, as we speak, making the exact same painting. Boldly embrace the uniqueness in your process. Oh, and take good pictures of everything before it leaves your studio. No exceptions.
What's the best way for someone to check out your work and provide support?
You can find my work, and usually me, at Kettle Art Gallery in Deep Ellum, and I try to keep everyone updated as to what I'm currently working on Instagram @JustinClumpner I also have work available on my website, clumptastic.com
Contact Info:
Image Credit:
Brad Albright took the photo of me, please credit him.
Getting in touch: VoyageDallas is built on recommendations from the community; it's how we uncover hidden gems, so if you know someone who deserves recognition please let us know here.