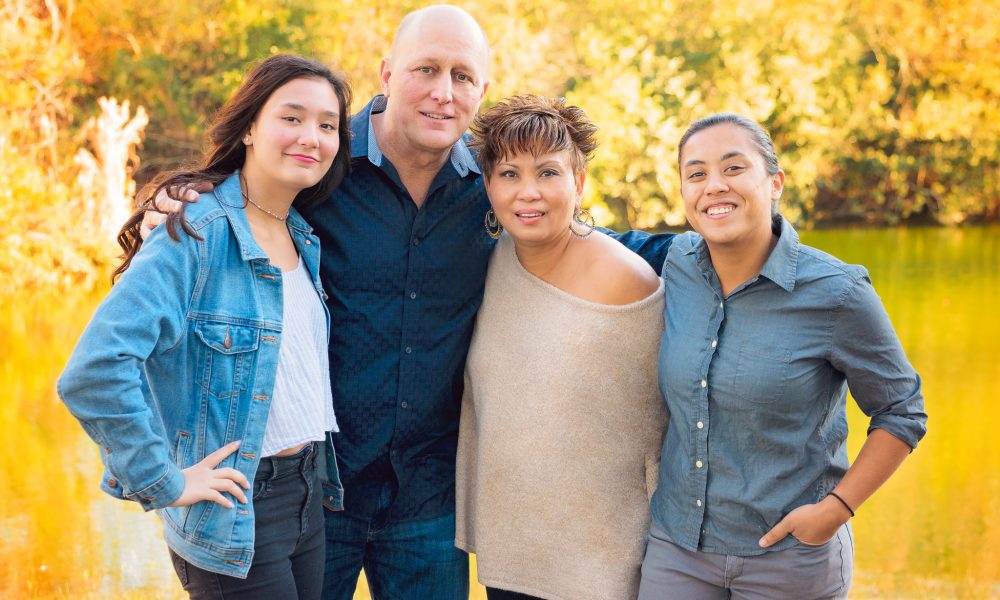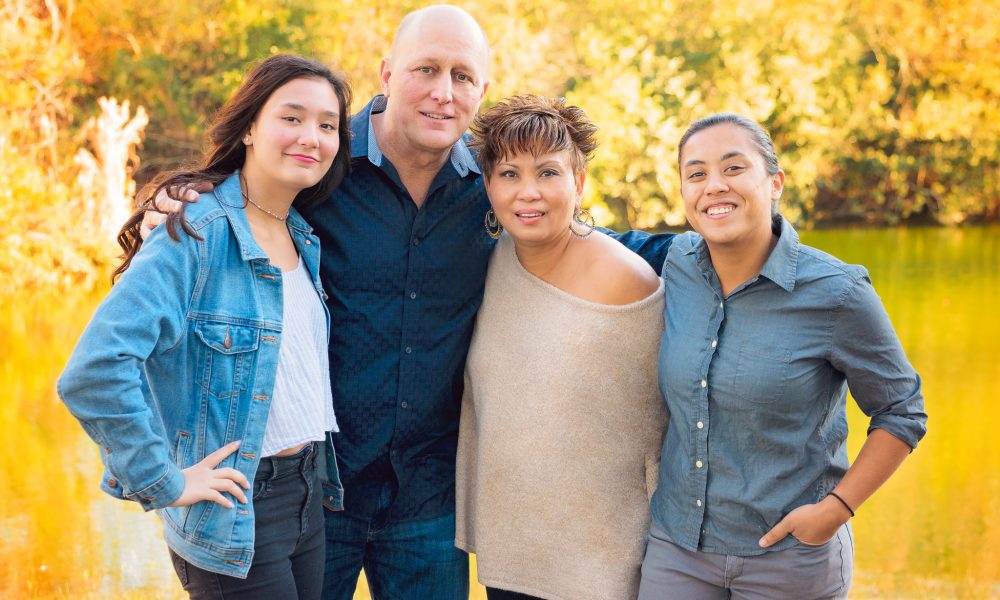 Today we'd like to introduce you to Minvi Duncan.
Minvi, please kick things off for us by telling us about yourself and your journey so far.
I've been an artist for as long as I can remember. As a young girl growing up in Manila, the capital city of the Philippines, art was a form of escapism and inspired me to dream big. Much like my love of reading English and American literature, where each book transported me to places half way across my world, art gave me a chance to express introverted emotions through pen-drawn images. I was quite young when I started drawing 2-dimensional characters on old newspapers, and later on progressed to painting them on canvases. I created a make-believe world of imagined characters acting out feelings I felt through my illustrative story telling. My passion was my life. I was reclusive for the most part, growing up unaccustomed to playing street games with the neighborhood kids. I was content and happy drawing and painting away in my room, and it was enough.
Then I migrated to this country in 1984 after graduating from college with a business degree 2 years prior. My life changed dramatically as a young adult living in New York City. My new environment emboldened me. I found myself more gregarious and fiercely determined on fulfilling my parents' expectations and making them proud. For quite a few years, the passion for my art had to take a backseat to my career aspirations during my time in Corporate Trust at JPMorgan Chase. Years later, I got married, left my job and my attention shifted towards raising our blended family and supporting my husband who had started his own financial planning business.
As the children grew older and with the two older ones moving on to college, I started volunteering in our community. I was involved with the Allen Arts Alliance and taught programs to expand art education in the grade schools here in our city. I found inspiration through my volunteer activities and started painting in oils again. Shortly thereafter, I began taking pictures with a small point and shoot camera I bought for one of our trips. As most moms would do, I was incessantly taking pictures of our kids to remember every milestone in their lives. With the advent of better cellphone camera technology, it became far easier to chronicle every important occasion each passing year. I caught the "shutter bug" so to speak and photography became my creative outlet.
Then 4 years ago, I received a brand new 24mp full-frame Sony mirrorless camera from my husband for Christmas, feeling excited and at the same time overwhelmed by the many powerful features of this new camera, I took night classes at the community college to better understand the fundamentals of photography. I attended several photography workshops in and around the Dallas area offered by various local photography meet-up groups and guilds. Friends were asking me to take their headshots or family photos and I was always elated by their requests. I received several referrals as more and more people became familiar with my work.
At least a couple of years' worth of learning from live photo sessions and YouTube videos, as well as hands on experience from my free shoots were crammed into about 9 months of consistent, diligent self-education. Even to this day, most of my time at night are spent reading online photography articles and practicing what I learned during my weekend shoots. I am able to competently resolve issues in photography forums and felt more confident of my skills as my self-training progressed. Through my husband's support I turned what was once a mere hobby into a part-time profession. Less than a year after receiving my very first expensive camera, I established my business as a professional photographer and signed up to be a member of the Texas Professional Photographer Association. and Professional Photographers of America.
Can you give our readers some background on your art?
My art is reflective of what I value and enjoy most nowadays in life, like growing my relationships and traveling to places, when as a child growing up in a third world country, I could only dream of visiting someday. We travel quite a bit as a family due to my husband's work. I am certainly blessed to see these sights up close and be able to take my own pictures of these wondrous places I've known only through picture books and calendars, from my childhood. Presently, I have my own work in a few stock photography sites and hope to have a picture book of my images published someday.
I had been asked many times which type of photography I like doing the most. It's really hard to say. As much as I enjoy traveling and taking photographs of inanimate scenes, I feel I equally enjoy seeing heartfelt expressions from my clients when they see their reveal gallery for the very first time. As a child I couldn't care less about not having to go out and play with friends, now I love meeting people, interacting with them to set the tone for the session and creating memories for them. There is certainly something special about being a portrait photographer. Here you are a total stranger that they're letting into their private lives so you can capture intimate moments and preserve them in time. With every smile or laugh, and sometimes the occasional frown or mischievous smirk captured by the camera, I am able to create visual stories for these families that they can look back to someday. I am deeply honored to be able to be a part of their experience.
What would you recommend to an artist new to the city, or to art, in terms of meeting and connecting with other artists and creatives?
We are a family of creatives. I am immensely grateful that most of my family are artists in their own right and share deeply in my passion. My husband, Steve, is a part-time solo vocal artist/guitarist who performs acoustic covers in the Allen, Plano, McKinney, and Frisco areas. Our oldest daughter, Jennifer, a biomolecular chemist, enjoys making unique crafty gifts and is a wonderful baker, our second daughter, Jordana, a Theater Arts graduate, works on Broadway in New York City as the sound engineer for the new Donna Summer musical, Summer. And our youngest daughter, Jaden, a competitive high school swimmer, loves to sing, make videos, and do simple home interior designs. My sister and her daughter are both gifted graphic art designers. My youngest brother is a part-time self-taught scenic and drone photographer, whose guidance has impacted much of my style in the areas of landscape and architectural photography. I am fortunate to be surrounded by people who respect my work and support me wholeheartedly through this journey of rediscovery.
I always believe that the best way to grow as an artist is to share your talent and creativity with others. Always search for opportunities that will develop your skills like volunteering in creative community projects and collaborating with people who value the same. I have devoted my time to causes that are dear to my heart such as photographing babies in the NICU of local hospitals for families who've requested them through the organization, Preemie Prints; as well as photographing young children needing a forever homes through the Heart Gallery of North Texas that works with many of the local adoption agencies in the Dallas area. I am certainly humbled to have a second chance to do something that I've love since I was a child and find purpose in doing so.
What's the best way for someone to check out your work and provide support?
My portfolio featuring Lifestyle Portraiture, Senior Photography, Model Shoots, Real Estate Photography, Event Photography and Travel Photography can be accessed through my website: www.minviduncanphotography.com. Clients can reach me via email at minviduncanphotography@gmail.com or directly via cell at (214) 789-8610.
Contact Info:
Address: Minvi Duncan Photography 550 S. Watters Rd., Suite 293 Allen, Texas 75013
Phone: (214) 789-8610
Email: minviduncanphotography@gmail.com
Facebook: https://www.facebook.com/MinviDuncan
Image Credit:
© Minvi Duncan Photography. All Rights Reserved.
Getting in touch: VoyageDallas is built on recommendations from the community; it's how we uncover hidden gems, so if you know someone who deserves recognition please let us know here.