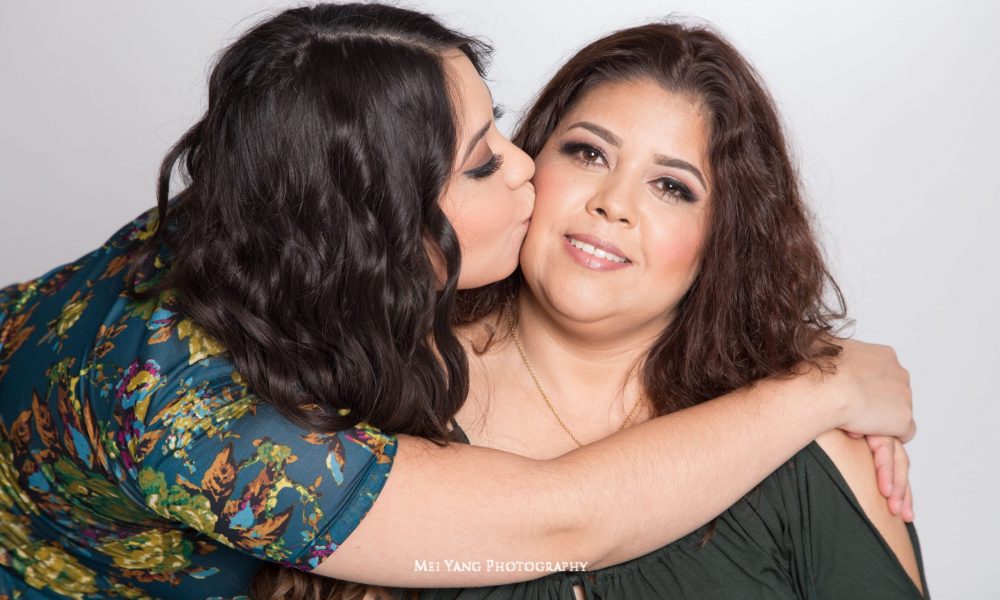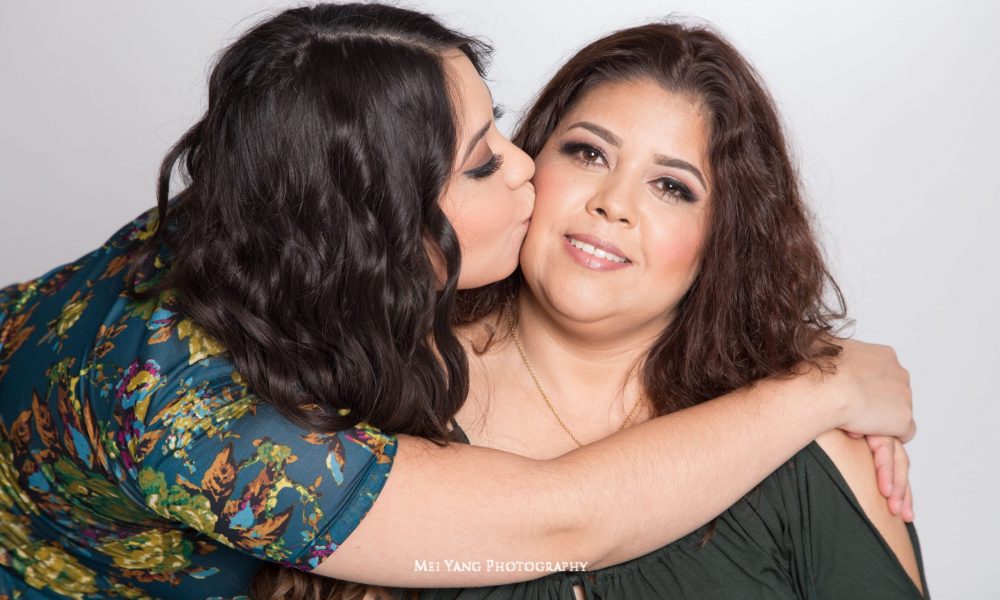 Today we'd like to introduce you to Roxanna Santana and Maria Luisa Santana.
Roxanna, Maria Luisa, please kick things off for us by telling us about yourself and your journey so far.
My mother majored in fashion design long ago. She has been sewing and designing ever since she was 14 years old. She came to the U.S when she was 17. She then worked at a cleaner for about 20 years, I always told my mother she could do something with herself. She had the talent to move up but she didn't have the courage.
That's where I came in, I pushed my mother into working on her dreams. She'd always wanted to eventually have her own boutique and sell clothes. I then pushed my mother into sewing full time, I posted an ad on craigslist without my mother's consent. She was so upset! Oh man was I afraid! She kept on insisting she wasn't ready and that it wouldn't work out. I'm a very optimistic and determined person. I didn't let my mother's fears stop me from pushing her.
It was in 2013 when this happened. My father, brother and I all sat down with my mom, it was basically like an intervention. That's the best way I can explain it, we all convinced my mother she should pursue this full time. There were tears and hugs, and a moment I will never forget. Later on, I received an email from a designer and she wanted us to sew for her brand. We did contract work with her and a few other designers. I had to eventually remove the post from all the clients that where pouring in.
I was a full-time student in high school when all this was happening. As soon as I graduated I moved on to community college. During this time, I started building a website and did a photoshoot with Meech. I had no idea what I was doing, I signed up with big commerce and uploaded the designing. It was in late 2015 when the website was launched.
Fast forward, to 2016 we did our first ever fashion show at Raw Dallas, this is where It really started moving. I received a DM no longer after that, a photographer requesting that I collaborate with him. I had no idea what he was talking about and asked him if he could explain what he meant. He then explained and told me it was basically a trade of services. He shoots our designs and provides us with images and he get a styled photoshoot at no cost.
I was so surprised and loved the idea. It was a learning experience that was necessary. Soon after I expanded and started collaborating with more and more people. Then even took the next step and reached out to people in other states, and countries.
I then expanded to swimwear in summer of 2016, soon after we opened our Etsy shop. We started working with more and more people. Releasing new designs and eventually started to get noticed.
Can you give our readers some background on your art?
We create mainly swimwear but can make anything from sportswear, evening wear to bridal. Our main focus is swimwear. My mother and I design and sketch out a few designs, then if we have a mind block we help each other out. This usually happens when you sketch something that can't be physically made. Usually happens when you sketch and then don't figure out that the design is wrong until you're creating the pattern.
My mother creates the patters from scratch, and I cut and sew. Our main focus is creating trendy designs but don't stick to just one category. We like to go all over the place, for example we create designs from rave, plus size, luxurious to Rasta colors.
We pride ourselves for it. Other brands stick to just one type of category, like if you make rave clothes you can only do rave clothes. The message we'd like to get across to our supporters is that everyone should be able to express themselves, be confident in their own skin. Everyone is unique and diverse in their own way; our goal is to be able to provide women with a broad selection of apparel that can be customized to their desire.
Artists rarely, if ever pursue art for the money. Nonetheless, we all have bills and responsibilities and many aspiring artists are discouraged from pursuing art due to financial reasons. Any advice or thoughts you'd like to share with prospective artists?
Being a designer can be a very expensive process if you don't know your ins and outs.
I have many tips on becoming a designer without making you broke.
1.Join Etsy or Bigcommerce- It costs $0.20 to publish a listing to the marketplace. A listing lasts for four months or until the item is sold. Once an item sells, there is a 3.5% transaction fee on the sale price (not including shipping costs). Big commerce has three different packages -The Standard plan costs $29.95 a month, the Plus plan is $79.95 monthly and the Pro plan is $249.95 a month.
2.Collaborate with photographers to get your images. These can be used on your website and social media. But do not collaborate if you think it won't benefit you. Collaborating should be an equal opportunity for each artist.
3.If you're a designer that doesn't sew, hire a freelance seamstress to create your patterns, samples and small production batches. If you do sew and make patterns, then you're already one step ahead!
This will help a lot! There are manufacturing companies that charge an initial sample fee of $500 plus for just one design meaning a one piece or two-piece set. This is not including production of anything this is just for the pattern! Then there will be a first sample fee and can go anywhere from $300+. On top of this there might be companies that won't release your pattern until after you do production through them. They have minimums! So, you would have to get a minimum of 100 pcs per design. This is due do the fact that when working with a manufacturing company they cut in bulk, sew in parts, and a color a time. From the research I've done, those pieces can rage anywhere from $30- $50+ a set.
You don't even know if you'll sell that many to begin with! That is why start-ups usually do pre orders. They release the first sample and once they see how it will do in the market they then do production.
That's why when a brand releases a collection it only consists of a few designs between 7-10 minimum. It costs so much money to get a collection produced. The reason why it costs so much is because it has to through fittings before its released into production. If the item doesn't fit correctly the pattern maker will have to alter the pattern and remake a sample.
4.Have a tech pack made for each suit. Manufacturing companies sometimes require this or a sample. They can go by the sample but the seamstress needs to know how the item is being sewn. The tech pack will provide all the information necessarily needed to make the item. From seam allowance, serging to elastic size.
5.Fiverr can be a really great place to have your logo, coupon flyers, and social media handlers.
6.Don't invest in Fashion Shows unless you really see a good benefit. They will promise you a lot and can empty your pockets and get too little to no exposure. Collaborations with local photographers and models will get you more exposure than a fashion show. WOM and networking is better than anything else.
7.Stand your ground. Business is business. There will be people/influencers sending you Dm's you on a daily basis asking for free merchandise to promote your designs. Unless they have the market your looking for don't waste your time working with someone that will get you no exposure. Believe me this will happen. I've had people with 100 followers sending me dm's for free merch.
8.Join Facebook groups. You can learn a lot from them.
9.Once your brand starts to grown you can eventually place your items with stylists, showrooms, hire a PR team, and wholesale agency.
What's the best way for someone to check out your work and provide support?
They can view our work on social media @fashionmarilu and www.fashionmarilu.com.
Contact Info:
Image Credit:
Fringe Mint Suit
Model:Lauren Hernandez
Photographer: Andrea Simon
HMUA:Lisa
Holographic Gold Strapless
Model: Ana Jarecka
Photographer: Brysen Smith
HMUA: Rubi Alvarez
Pink Suit
Model: Lauren Hernandez
Photographer: Jesca Cluff
HMUA: Ruth Landa
Gold Chain Suit
Model: Alexis King
Photographers: Tim and Lauren Johnson
HMUA: Jessica Lea
Surf Suit
Model: Torii Hughes
Photographer : Esteban Fraser
Rasta Suit
HMUA/Model: Gensis Canty
Photographer : Jesus Lopez
Holographic Kynite Suit
Model: Kritsy Le
Photographer: David Taylor
HMUA: Chelsea Marie
Holographic Suit
Model: Lanette Sok
HMUA: Leslie Hernandez
Photographer: Sam Nease
Getting in touch: VoyageDallas is built on recommendations from the community; it's how we uncover hidden gems, so if you know someone who deserves recognition please let us know here.