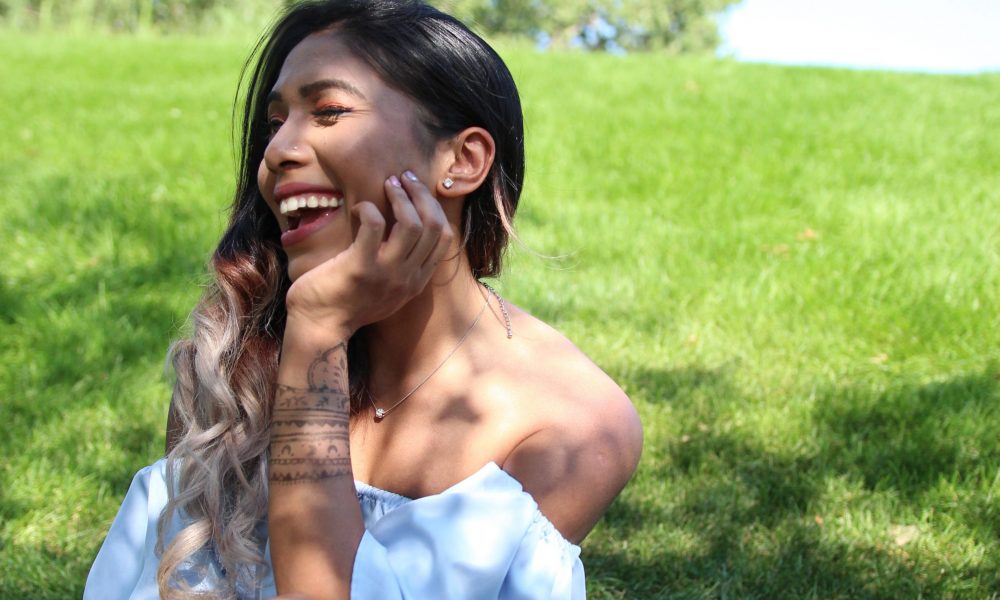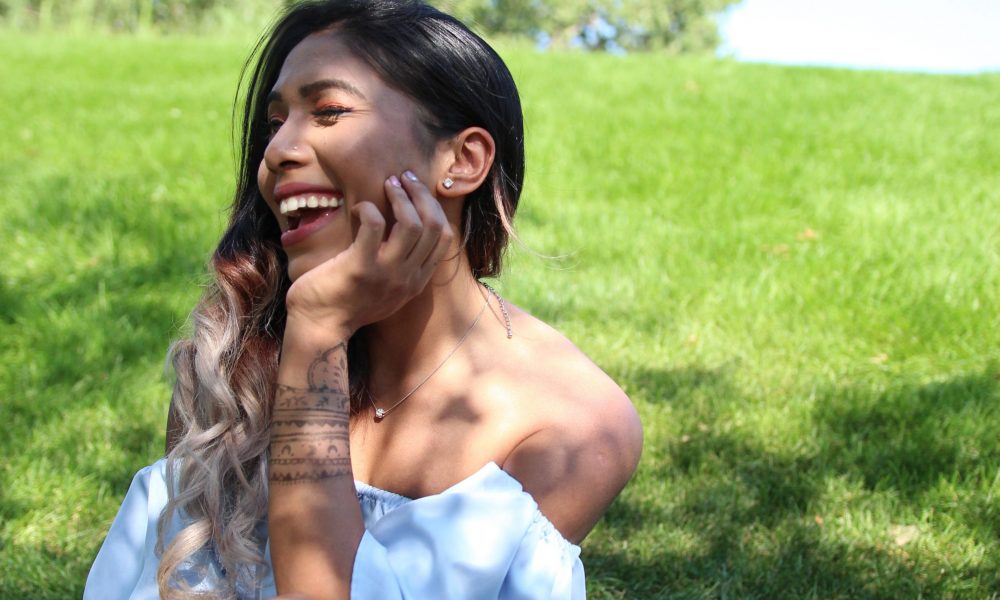 Today we'd like to introduce you to Seysei .
Seysei, please kick things off for us by telling us about yourself and your journey so far.
I was born in Belgaum, India to Rosemary and Mazie Nakhro; and moved to America at the age of 2. I was always a "stir fry" (mind the pun) of Asian (Naga) / East Indian/ and American culture. I was musically influenced by my mother's Indian heritage and my father's tribal Naga imagery. I didn't have much knowledge of throwback North American Music and this used to be an insecurity of mine. Still, I was too busy being enthralled by the beauty of Eastern and International Music – my mom always had old Bollywood songs playing on the radio every weekend as me and my little sister did chores around the house. Bollywood was a huge influence on us growing up. The actresses would sing dance and make you fall in love with just a glance, so I learned that sex appeal isn't about how much skin you show it's about how to captivate an audience with your whole ora. Nevertheless, I was just as obsessed as any other 90's girl with singers like Beyonce and Christina Aguilera. I fell in love with the amount of soul they had in their voice. I noticed that Indian voices were very different from American pop/RnB and maybe that's why they weren't as popular in the states. I wondered why I couldn't be that type of American voice/pop icon that also represented 1.3 billion faces of our world's population in India? I had never seen anyone like that on TV growing up.
Being an Indian-born girl, I still feel a connection to the people and the culture. Ever since my most recent trip I have also delved into the other side of my culture which is quite tribal in nature. The people are called the "Nagas." In simplest terms, Indians and Nagas have historically been at odds socially and politically, and that continues to this day. My parents made a bold move to marry each other, making my sister and I the children of a Romeo and Juliet type scenario. Being the result of my mixed cultural backgrounds and American attitude; I'm ready to make bold moves and show the world something they've never seen.
Born in India and bred in the U.S, Seysei is one of the first up and coming pop-female-acts to represent South East Asian audiences both here and overseas in the mainstream vein. A triple threat as a singer, musician, and dancer, she matches pop-sensibilities with her warrior spirit in her songwriting. She grew up classically and performed often in the Dallas Children's Choir where she sang for President George Bush Jr and was able to grace venues like Carnegie Hall. Becoming her own artist, by 2008, she started to curate and headline her own pop-tours within India, playing in major cities and holding single crowds of over 4000 people. She quickly built a buzz in her home state of Nagaland and performed for the chief ministers. She also opened for native legendary acts like Methaneilie and held the stage during their renowned Hornbill Festival. Now armed with her own ammo of original singles, she has been peaking the attention of audiences from all over with her self-directed music videos which have collected over 500K streams in a couple of weeks.
Can you give our readers some background on your art?
My music right now is a mix of Synth POP-EDM and just overall a girl-powered feel of flirty and high energy vibes. It's packed with smart musical sensibilities and memorable pop melodies.
The process of how I create is influenced by most of the experiences in my life – which are beautiful and joyous and also include painful and miserable memories. When I write, I am very visually driven, so if I step outside and watch the world, I feel led to describe it. I also tend to think of dancers and the movement they would make to my pitches and rhythms because I have a huge affinity for dance.
I am currently working on music that reflects my roots more! I am very excited about that so stay tuned! Thus far I was working more on releasing more universal pop music that would be easily catered to audiences both in the U.S. and in India. But I am so looking forward to putting my footprint in the sand as a "Naga-Indian pop-female-artist."
Something interested to know is that my motivation and message may be quite different from many of my fellow pop-musicians:
A lot of injustice has been going on until now in my home state of Nagaland. My dad is very much involved. He married to mom to create better understanding rather working as enemies with her people. It was one big reason for their union. In the midst of all these wars, I realize I'm a product of a person who is in the middle of it all. And being who I am and owning it, I am a breed that represents both Indians and Nagas, which is not very common.
Through my music I want to represent and ultimately speak for the welfare for both sides: Indian and Naga.
Through music which most everyone loves, I want to create more awareness and understanding.
Nowadays through music, young people are beginning to embrace each other and are more accepting of one another, and I want to play my part in that movement. Being a young Naga-Indian, it is my mission to bring understanding between these two groups; and cultural awareness to the states, using my talent and music as my platform.
Any advice for aspiring or new artists?
Every day is an on-going battle, and I continuously face challenges as an independent artist where I am constantly learning and being stretched. But a few of my take-away lessons are these:
*Establish your brand early on – dig into who you really are and what you want to represent. Do some soul searching and be true to your identity. Don't follow trends or do whatever you think everyone else is doing that 'works.' Your uniqueness, as weird as it may be, can potentially take you farther, faster in this overly saturated industry.
*Say goodbye to being a people-pleaser. This has been the hardest for me because I love having and making friends. But I have been burned many times just because I didn't stand up for myself, to begin with. It will help grow your thick skin and rejection will bounce off of you more easily so you can maintain your confidence as an artist. As artists – we are our own CEO's and we need to know who, what and how to cut things off in order to take our business further. Hard truth but simple to learn ahead of time.
*Your journey is your own and comparing yourself is a hard waste of time, this is also especially hard to do because we are constantly drenched in seeing other's "successes" on social media. The truth is we don't see the processes, only their "end results" and it's easy to get discouraged. I have to give this advice to myself more than often since I am an emotional being who sometimes struggles with self-doubt. Having close relationships with people you trust and can lean into in times of doubt is priceless, don't go without investing in these true friendships. Your support system can make or break you. We are all human and need a little help and motivation sometimes. Investing in a mentor is also a great idea. The life of an artist is a rocky one, and the further down the road you get, the more thorns and weeds you will have to clear out. You won't have time to navigate these roads on your own if you are trying to prioritize the other aspects of your craft.
What's the best way for someone to check out your work and provide support?
My music is accessible on all major platforms – Spotify, apple music, iTunes, SoundCloud, etc.
Please do give me a follow or purchase my new singles!
You can see my videos up on YouTube where I've peaked over 50 Thousand Views!
Also please give my Instagram/Facebook page a follow for more insight into my everyday rollercoaster of a life and highlights on my journey! @SEYSEI
Contact Info:
Image Credit:
Larry Gee – Concert Photos @mrcabus
Getting in touch: VoyageDallas is built on recommendations from the community; it's how we uncover hidden gems, so if you know someone who deserves recognition please let us know here.