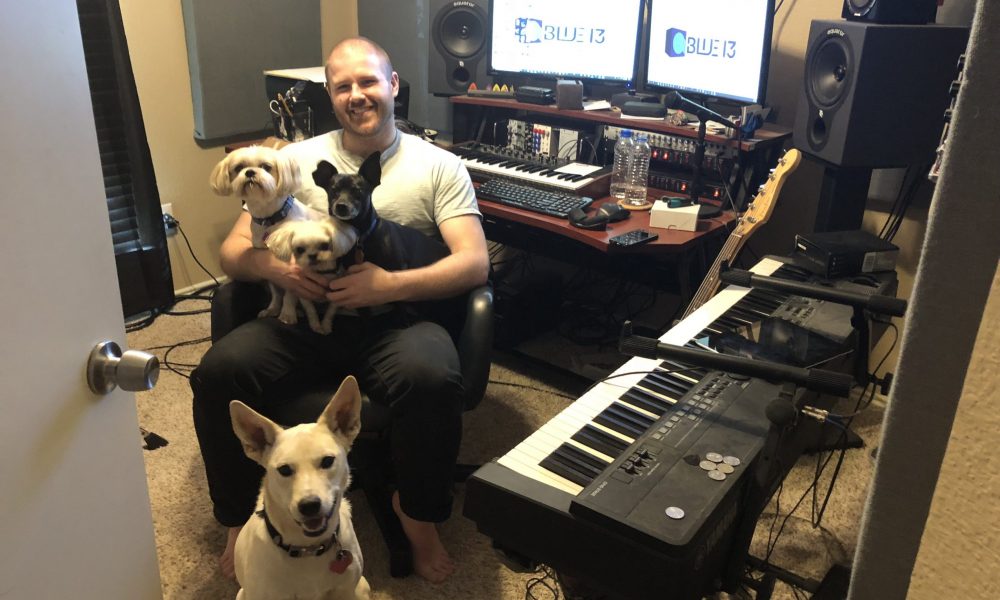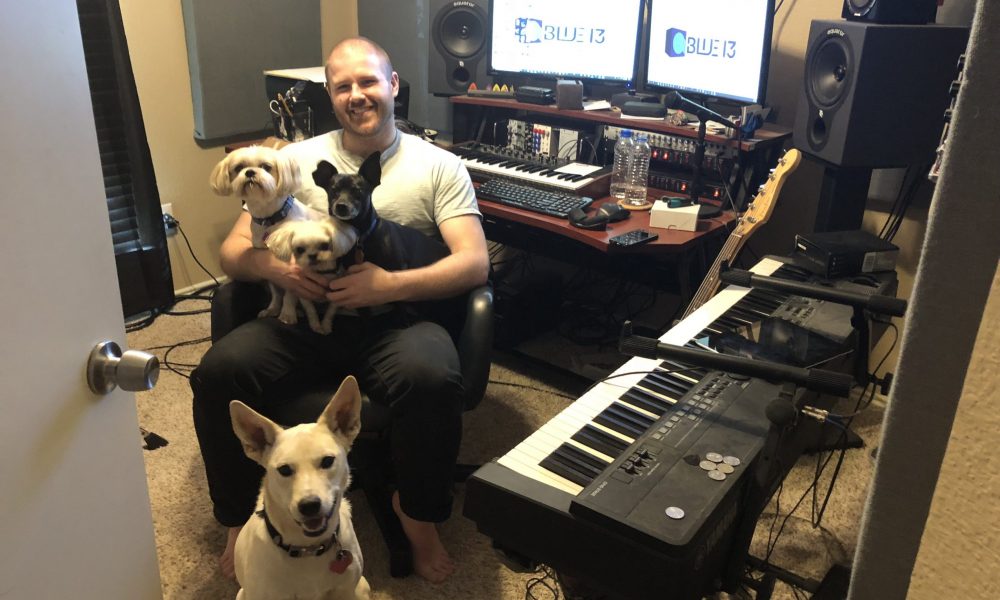 Today we'd like to introduce you to Greg Muzljakovich.
Greg, we'd love to hear your story and how you got to where you are today both personally and as an artist.
I was a late bloomer getting into music. I didn't start playing bass until I was 16 and I only did it because my parents made me (They are both musicians). I was terrible at first, but eventually, I became good enough that I wanted to find a band. About three years later I started playing in my first serious band. We were all in college and played music on the side. During this time, I played a lot of gigs in Deep Ellum (Late 2000's and early 2010's). We had talent but none of had much recording experience. We didn't have a clue about what we wanted out of our songs. We were lucky to work with a producer who really helped us hone our songs and polish them. At the end of the process, we had something pretty good but not great. It wasn't exactly what I had thought we would sound like and I'd say that was probably the start of me realizing I needed to understand the recording/production process better. However, I didn't start learning until a few years later. Fast forward a couple years, and we started writing again. We had enough material that we liked with and a more defined picture of what we wanted. We were back in the studio again, and we worked with a different producer (he was former member of the band, who was learning production at the time). He was recording and producing us for free, and we got pretty good results. I think he did a great job considering how new he was as a producer. In the end, the songs fell short of my expectations. During this time I had a buddy with his own home studio who showed me a band recorded. I was surprised at how good it sounded! I always thought you had to go to a professional studio environment to get a great sounding song. The combination of these two things is what made me think "I can do this". That's when I made the decision that I was going to learn how to produce music myself.
Like many things, the problem with getting into the production is money and time. Fortunately, I graduated college and got a good job as a mechanical engineer (it's a good thing my parents told me not switch majors to music!, If you're keeping count my parents have been right twice so far haha.). I spent the next couple years working and playing in cover band gigs (two or three times a week) to make as much money as I could. When I wasn't working I was learning, researching, buying recording equipment, reading recording books, and watching tutorial videos online. I was doing anything and everything to move towards production.
As I continued learning production, I realized that there are probably tons of musicians who feel the exact same way I did. I realized that I could start doing production for myself, but I could probably help out other local artists too. I called some friends and had their bands come over. I wasn't worried about money or time invested at this point. I just needed the experience and practice. I made a lot of mistakes along the way, but I also learned a ton. Some of it turned out pretty good too. The people I worked with were pretty happy too, and that's probably what solidified my decision to do music production.
Through several years of working 12 to 14 hours a day I knew I needed more time to commit to production. In the fall of 2016, I quit my day job as a mechanical engineer to pursue music full time. Now I produce local artists and bands, pick up gigs as a freelance musician, teach lessons, and play at church every weekend. All these things add up and has enabled me to continue doing music only. Leaving my day job was a risk, but I'm happier because of it.
We'd love to hear more about your art. What do you do you do and why and what do you hope others will take away from your work?
I'm a recording engineer, mix engineer, mastering engineer, and music producer. I work with local artists who have written and created song ideas. To sum it up I guess you could just say music producer, but I'll do anything in the process the artist wants me to do.
Originally I wanted to be more involved in production for my own music, but it turns out that I've cared more about helping other's music than my own. Being able to help an artist or band take their demo and turn it into a fully formed song is very enjoyable to me. I love the challenge but most of all I love the artists reaction when they start to hear their song come to life for the first time. I think the artist starts to realize that they are capable of having a great sounding song that they are truly proud to release.
At this point, we keep working on the song until there is nothing left to do. Everyone has to be happy with the end result and if they're not that when keep working. If we just keep putting the work in, then we'll get there.
I guess what people could take away from this is that I try to treat their song like it was my own. I wouldn't want anything less than "Great" for my own song. If I do this, then we get a great sounding song that everyone is happy with.
Have things improved for artists? What should cities do to empower artists?
I think its extremely difficult for musicians to make a living doing music only. Being an original artist is really difficult because you have to support yourself. No one wants to invest in somebody who is unproven. In order to make a living, you have work long hours and do multiple different things under the music umbrella.
Its easier and quicker now to get your music finished and released. There are tons of home studios everywhere, and the results can be really good. With streaming services and the internet, you just sign up with a distribution company, and now you're on Spotify! The problem is now there is way more competition because it's so much easier. How does an artist separate them self from others?
If people in Dallas put themselves in the artist shoes, they might be able to understand a little better how difficult it really is to have success. Its frustrating for an artist do something they are proud of, and no one knows or cares about it.
With that said, go to local concerts and buy the merchandise (assuming you can afford it and like what they have to offer). On top of that, share the artists content on all social media platforms. Every like and view helps the artist grow.
Do you have any events or exhibitions coming up? Where would one go to see more of your work? How can people support you and your artwork?
I'm on Facebook (Greg Muzljakovich, Blue 13 Productions), Twitter (@Blue13Pro), Instagram (Blue_13_Productions), My company is Blue 13 Productions, and my website is blue13productionstx.com. You can also call me or email me. If you like what you hear or read just let me know. I and most musicians always welcome and appreciate the compliments. It really does feel good and help keep us motivated.
If you're an artist or band looking for a producer, contact me. Let's talk and see if we're a good fit for each other.
Contact Info:
Image Credit:
Macy Alex Photography
Getting in touch: VoyageDallas is built on recommendations from the community; it's how we uncover hidden gems, so if you know someone who deserves recognition please let us know here.