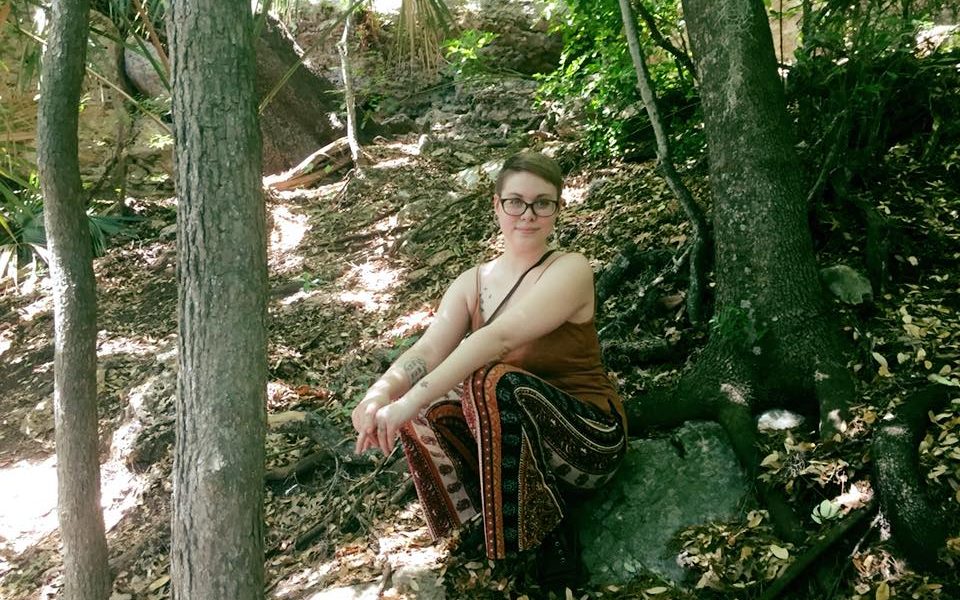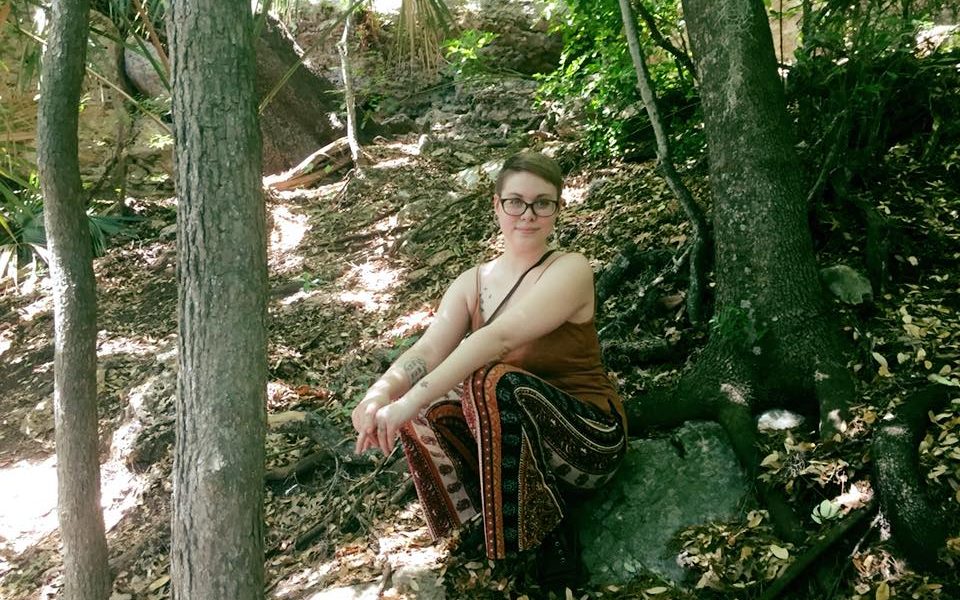 Today we'd like to introduce you to Karley Miller.
Karley, we'd love to hear your story and how you got to where you are today both personally and as an artist.
I grew up in Erie, PA, a small tourist/beach town. A lot of the city struggles with poverty, and though I didn't have a lot growing up I was still given tools by my parents that a lot of kids I knew didn't have access to. Growing up in Erie meant developing a major D.I.Y. attitude, which really pushed me toward a creative path and instilled in me pride making things with my own hands. In middle school I was gifted a small computer and taught myself to use photoshop and began exploring graphic design and digital drawing. I did art through high school and eventually went to college for digital and environmental arts. Here I got my first graphic design job and also a campus job learning to care for computers, printers, film. During this time beginning school I was diagnosed with depression and panic disorder, though I kept my grades up and actually channeled a lot of those feelings into anxiety/phobia themed art projects which went over really well with my peers. After 3 years I had to leave school due to personal tragedy. I had no choice but to dive head first into the field. Despite no degree, I found a job working as a photo retouch artist under a local photographer. I made jewelry, I drew and sold my prints, participated in small exhibitions, anything I could think of to market myself. I eventually felt professionally and creatively stagnant and saved up to move to Austin with my fiancé for work. After working a few odd-ball creative jobs, I now work full time for a local fine art printing company as a photographer and digital editor. In the evenings I work on freelance so I pretty much always have something that needs to be done.
We'd love to hear more about your art. What do you do you do and why and what do you hope others will take away from your work?
As of now I primarily work with pen, ink, and gouache painting for my freelance work. Usually a mix of all 3 in each piece. With my background in graphic design this definitely carries over to my fine art works in terms of style and composition. My drawings tend to be bold and graphic. The inspiration from this comes from things like old school punk posters and tattoo flash art. A lot of my focus is on darker themes having to do with death, fear, and anxiety. Over time I've learned to channel my own depression into my work and look at it from an outsider's perspective. It's a great coping mechanism for me to do works pertaining to mental illness. It's its own therapy even if the subject of the piece itself seems surreal or abstract.
Also, I'm a huge horror and true crime buff so I've always had a deep interest in the strange and macabre. I also really enjoy exploring psychedelic art themes and doing artworks of my favorite musicians. Punk rock and 60's psychedelia have always influenced me deeply. I don't know what I want people to take away from my work. I guess I just want it to be something, anything. I don't want my work to be passed by. I'd rather my work piss someone off than be ignored for sure. My own meanings that I assign to my drawings change over time depending on what I'm dealing with at that moment, I don't like telling people what to think. I just want to make art that's interesting enough to keep you looking and assign your own meaning but abstract enough to not seem obvious or predictable.
Have things improved for artists? What should cities do to empower artists?
There's good and bad. Artists are able to get much more exposure through things like social media and you are able to better connect to artists personally; just the ability to see videos of your favorite artists pet dog or whatever makes you feel like they are relatable. Also, through the popularity of social media people who maybe never would have picked up a paintbrush or a sewing machine are taking more of an interest in learning how to craft things. Art making in one way or another, whether it be baking tutorials on Facebook, how to paint furniture on Pinterest, or using your smartphone to take and edit photos has resulted in art making becoming an almost daily occurrence for the average person. On the other hand, artists with any sort of internet presence are much more prone to art theft or not being credited for their work.
Online art is not easy to protect. Neither are your ideas or style anymore. Though I know nothing is original, copycats looking to make a profit on the ideas of others is a common occurrence whether you are well known or not. There's a massive amount of censorship in art online having to do with the human body. Things can be deleted without your permission. Also, with this move to the internet as an artist's main source of income creates issues with more dated methods in making a living in the field. For example, some prestigious galleries will not let you post an image of a piece you have with them online, yet online marketing is a necessity for artists today. I think local galleries need to do things like having shown for more underground art makers, not just have the same people on display over and over. I think businesses need to invest in artists (commission murals, have art calls for storefront display, host craft markets). I think cities need a database that creatives can utilize to keep up with events and connect with one another. I also think there needs to be a way for organizers of art related events to brainstorm how to get more than just the 'young wealthy hipster' type out.
Seeing art making events for people with disabilities, people with mental illness, people with autism, people who are a minority (be it race, sexuality, elderly, deaf, blind) etc. would be awesome. Art needs not be so clique-is all the time and large cities have a tendency for creating that type of atmosphere. Also, cities need to actually support the arts with money, not just with 'exposure' for their portfolio. Fundraisers for neighborhood art programs should be had. Art teachers need to have supplies donated. Maybe create some sort of yearly resident art awards program. Give monetary awards to those making big cultural differences. If you get all people to engage, and get a local government or authority to invest, a city can only prosper.
Do you have any events or exhibitions coming up? Where would one go to see more of your work? How can people support you and your artwork?
I just launched my new website, www.karleymiller.com, that has my artwork and resume. On Instagram and Facebook my username is artbykarleymiller. I'd like to eventually start a Patreon and earn revenue through that. I also will have my George Harrison piece on display through August in Round Rock at Round Rock Art Space. All I can ask is for people to follow me on social media and keep an eye out for when I open my online store to sell prints and the like, I think that would help support me most at the moment.
I love when I see friends and family have shared a link to my work on Facebook or something similar; people don't realize how much that really helps freelancers just getting started and boosts confidence to keep going. Also, even if people have suggestions on art galleries coming up, networking events, artists they know that they would like to share with me, or even just a 'hey, this cafe I go to has local art on the walls, you should reach out to the owner", something like that, those things help immensely.
Contact Info:

Image Credit:
Karley Miller
Getting in touch: VoyageDallas is built on recommendations from the community; it's how we uncover hidden gems, so if you know someone who deserves recognition please let us know here.