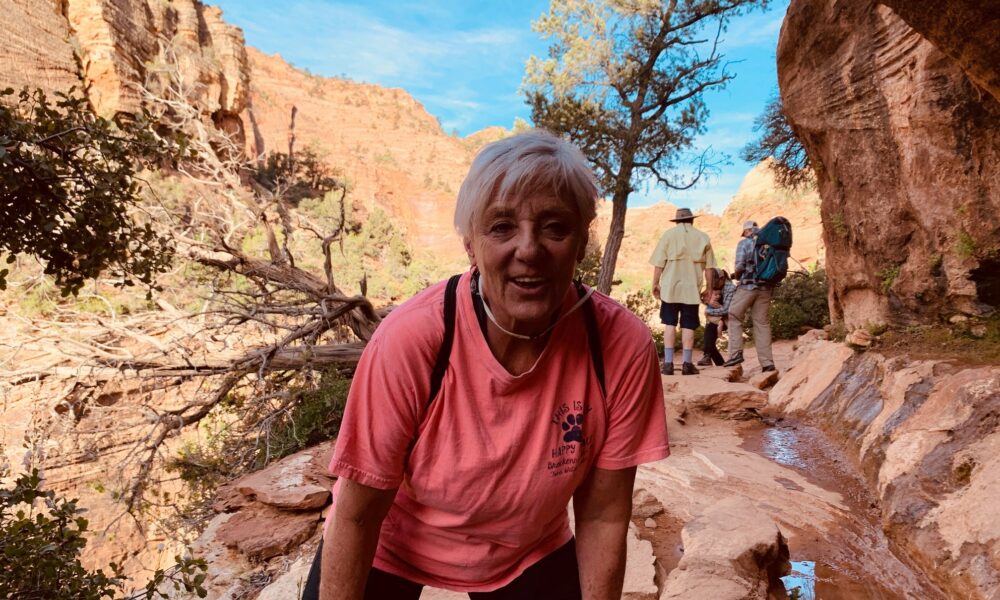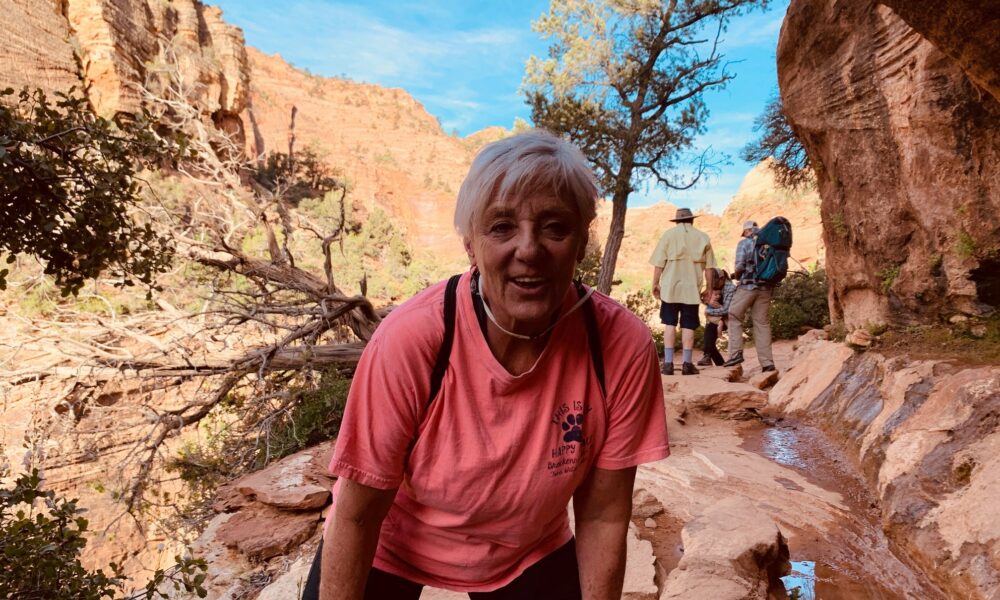 Today we'd like to introduce you to Beverly Sigler.
Hi Beverly, so excited to have you on the platform. So before we get into questions about your work-life, maybe you can bring our readers up to speed on your story and how you got to where you are today?
I have worked as a coach/personal trainer and teacher for 27 years. I teach corporate wellness and group exercise classes, including Being Balance Method and Being Balanced Assessment. After witnessing athletes and watching many overuse exercise, I created injury prevention strength and cardio training programs for all ages and all ability levels from children to Olympic-level athletes. I hope to help avoid rehab by helping my clients invest in my "pre-hab" program.
I enjoy working with cancer survivors, and I earned my BA at SMU and my Personal Training Certification/Cancer & Exercise Specialist at the University of Northern Colorado. I served as the Danskin's Women's Triathlon Series trainer/cancer specialist and coach for its national Team Survivor program.
During my 20 years coaching as the director for Summer Track and Field/Cross Country for the Plano Sports Authority, which serves thousands of youth, ages 6 to 18 years. I became alarmed by the trend to overtrain. I began to study overuse injury and corrective exercise. As a USA Track & Field Level III Coach, I was chosen as a USA Track and Field International Team Manager. I was the Head Cross Country and Track & Field coach at the Hockaday School, where I wrote curriculum and taught Introduction to Fitness Classes. Before COVID, I was continuing my education and additional advanced certifications from the Cooper Institute and the Ortho-Kinetics Institute. I am a lifelong learner!
During COVID, I wrote The Being Balanced Method and launched my program online. Remember how your mother said to stand up straight and watch your posture? Well, you should have listened! Unfortunately, most of us didn't.
As a personal trainer, I see well-meaning individuals working out at the gym using improper form every day. I notice some sort of an imbalance in almost everyone everywhere. Minor misalignments can become major imbalances as we age unless they're corrected. Think of your grandmother's widow's hump and how she was permanently stooped over with limited mobility. Her neck and shoulders had remodeled. Poor grandmother's spine was rigidly fused together. In contrast, your golden years should and can be pain-free!
Everybody has unique posture. Not everyone can stand up tall. Most of us stand stooped with our shoulders rounded forward. Some of our heads are in front of our bodies instead of over our center of mass. Have you ever noticed how each individual has a unique gait? Some people are bow-legged, while others might be knock-kneed. We all stand just a little crooked. We might prefer to cross our right leg instead of our left. We are all a little, or maybe a lot, imbalanced.
In Being Balanced Method, I reveal the ten crucial, though basic, strength training exercises that are designed to correct your imbalances. These ten fundamental movements build the foundation of the Being Balanced Method program. You hold in your hands the formula for the proper power pose. As a result of these critical, though straightforward modifications of your form and workout, you will avoid potential injuries by eliminating many of your postural issues, including rounded shoulders, sore necks and aching knees. As you train your body to stand tall, you will also strengthen and transform your interpersonal presence, leading to confidence, grace and a sense of ease as you move through your life.
I teach you to recognize your body's imbalances and how to build better balance through this basic, simple-to-follow workout regime. We will introduce you to our "Ready Set Position," which is easy to understand and can apply to all ages and abilities. You'll find yourself applying it not only while you're exercising but also to your daily acts of living. We anticipate that you too can experience the life-changing and confidence-building results reported by our Being Balanced Method clients.
Strength training information about proper technique is available primarily to fitness professionals or in complicated, difficult-to-understand strength training books. Being Balanced Method is easy to understand for all ages and fitness levels; we've created an easy-to-view, user-friendly and portable manual that can accompany you wherever you opt to work out.
Short and simple, I designed this book to eliminate the complicated technical science and physiology. Instead, I've translated these steps into simple explanations anyone can apply. I guide you every step of the way, offering individualized cues while establishing a personal dialogue with you. Our primary goal is to keep you safe yet still challenge you to expand your goals. I include scientific illustrations and diagrams that show proper technique.
I teach strength balance to improve your body awareness. Are you out of strength balance? In other words, is one side stronger than the other? Shockingly, most of us are out of balance without even noticing it! Once you learn to identify your weaknesses, you can start to correct the balance by adding extra strength on your weaker side. In most cases, an imbalance will correct itself in a few sessions or in a few weeks. The key is to work one side at a time and to measure for the imbalance. When you work both sides at the same time, or bilaterally, the stronger side gets stronger, while the weak side becomes weaker and weaker. Injuries occur at our weakest link. Learn to strengthen and eliminate your weaker side.
It's amazing how quickly you can achieve strength balance. Both sides will become equally strong. You'll increase your joint range of motion and build body balance. This will make you stronger while minimizing injury risks. Always check for imbalances. Corrections happen quickly with consistent training. Once you find your strength balance, it's important to maintain it. Your body will quickly return to its out-of-balance condition if you don't make this strength training workout part of your weekly routine.
If only our grandmothers had known about Ready Set Position! Our grandmothers would have awesome posture, fewer aches and pains, and increased longevity and quality of life. In a recent Mayo Clinic article, "Posture: Align Yourself For Good Health," Jane T. Hein reports: "Proper body alignment not only helps prevent pain and injury but also can boost your confidence and mood. Improving your posture will likely take some time and conscious effort, but the feel-good benefits are worth it."
Motion can be "lotion" for our joints. Approach strength training as a way to get stronger and gain range of motion. Learn to position every joint in proper alignment from head to toe, especially your pelvis and your spine. Be intentional about your posture and focus on technique. How you stand and breathe really matters.
These imbalances are often easy to fix if you understand the Being Balanced Method. Good posture has an empowering and transformative effect on your body. This builds your self-confidence. It isn't hard to do. Balance awareness and small mindful changes can make a huge, immediate and lasting difference.
Would you say it's been a smooth road, and if not, what are some of the biggest challenges you've faced along the way?
I love doing triathlons. I was in the best shape ever! My bike "Shirley" and I were sure to place top of the pack at the Danskin Triathlon in Austin. I knew the women in Austin are super fit, but I had been working on my weakest link, swimming and was seeing great results in my training sessions. Best of all, I had met the spokeswoman for the race and was given VIP registration access. Pretty cool.
I was also invited to attend the pre-race cancer survivors breakfast. I was what I like to call a "ME athlete." It was all about my training, my splits, who I was racing against and how I rated. It was all about ME. When I walked into the breakfast, I was surprised to see so many bald and less fit-looking women. There were women of all sizes and shapes, all with one thing in common – cancer. Each one of the women stood up and told their story. How the radiation scarred their chest so tight, it was hard to swim, how the aerodynamics of their bald head would assist them in their swim. Story after story was told of how hard the chemo and the radiation was but the triathlon training gave them back their bodies. There was not a dry eye in the room.
Then walks in Shirley. Shirley had no breasts. Her chest was concave. She told her story about endless surgeries, how her implants had burst and she had to have them removed. Shirley had done ten triathlons, but she had to pass on this weekend. She was way too weak from the recent operations. She was just fine with no breasts and no more surgery. She promised to be back next year! The entire room was now ugly crying. I was bawling. I got back to my hotel room and broke into tears again. These women were amazing. Despite cancer, they were going to finish the triathlon together the plan was to wait just before the finish line and all go in together.
I was so excited to be one of the first ones out of the water. All the hard work all the 5 AM practices had paid off. Now my best is yet to come, the bike in the run, the transition went well, and I was cranking on the bike when I had a flat. Are you kidding me! A flat. Wow. Now I go from the front of the pack, change my tire unassisted so I could stay within the rules, and hopped back on the bike. But I was in the middle of the pack. Poor me. I was thinking things could not have been worse when I had a second flat. Since I did not have another tire, the only thing I could do was put my bike, Shirley, over my head and start running. I was only half a mile out, but by the time I was back in the transition, I was running with the back of the pack.
This was a totally new place for me. The back of the pack was where the fat people were, the unfit. I have never ever hung around at the end of the race to watch these people finish. Now I was almost dead last. I really wanted to quit. I came up to a rather large woman over 200 pounds sitting there on the side of the road. She was crying. As I came closer, I noticed she had on a T-shirt that said, "I am running this race for my sister Shirley". I yelled at her,"Get up. Let's go." I reach down, pulled her up and pushed her up that last big hill. She did it! She made it up the hill, and we both started crying in joy. As we rounded the hill, we saw the whole group of survivors we waiting for us to finish. I got to be in the middle of the huge, great big hug Shirley gave her sister as we all finished together.
I don't race much anymore. I got cancer and exercise personal training certificate so I could coach survivors and have made it a point to finish last with all the cool people. The true athletes are at the back of the pack. They are the real warriors, true heroes.
Thanks for sharing that. So, maybe next you can tell us a bit more about your work?
Coach The Being Balanced Method will likely change the way you think about strength training. You'll begin to hear mottos like "No pain, no gain" and "Feel the Burn" with suspicion, as you learn that they'll often lead to injuries. Training sessions should not be contests to see who can lift the most weight. Rather, each workout is an opportunity to strengthen and eliminate your weaker side by working one side at a time, unilaterally, to measure for an imbalance. Most training programs are designed to work bilaterally or train both sides together at the same time. Consequently, your stronger side gets stronger, and your weak side stays weaker and off-balance. Learn to assess your strength balance at each workout. Constantly look and measure to see if you are out of balance.
The Being Balance Method Ready Set Position illustration and diagram makes it easy to correct posture and balanced strength. Some of our clients have told us that they see an immediate transformation by simply becoming aware of their stances and postures in Ready Set Position.
Do you notice that one side is stronger than the other? The Being Balanced Method teaches you to do more repetitions on your weaker side than your dominant side. If your weak side is extremely weak, you'll need to work the weaker side even more until you create balance. You will learn ten strength training movements to help train your body into better posture and strength balance. Often, ten reps will be recommended as a starting point, though you may need to start with fewer reps and build up to ten.
Appropriate motion can be "lotion" for our joints. Approach strength training as a way to get stronger and gain range of motion. Position every joint in alignment from head to toe, especially your pelvis and your spine. You can guide your body into balance through an intentional focus on posture and technique. Seemingly simple things like how you stand and breathe really do matter.
Many imbalances are easy to fix and will have an empowering and transformative effect on your body and your mind. It isn't hard to do once you understand how your body works and why small changes can make a big difference. This is one of those instances where knowledge is power, and what's most exciting? The changes are very simple!
We're always looking for the lessons that can be learned in any situation, including tragic ones like the Covid-19 crisis. Are there any lessons you've learned that you can share?
COVID afforded me the time and space to write my book and then launch my website.
Pricing:
$99.00 (1/2 off) online program with code -GetBalanced-
Contact Info:
Email: CoachBevSigler@gmail.com
Website: BeingBalancedMethod.com
Instagram: Beingbalancedmethod
Facebook: BeingBalancedMethod
Twitter: CoachBev@ADVENFIT
Youtube: Being Balanced Method
Suggest a Story:
 VoyageDallas is built on recommendations from the community; it's how we uncover hidden gems, so if you or someone you know deserves recognition please let us know 
here.