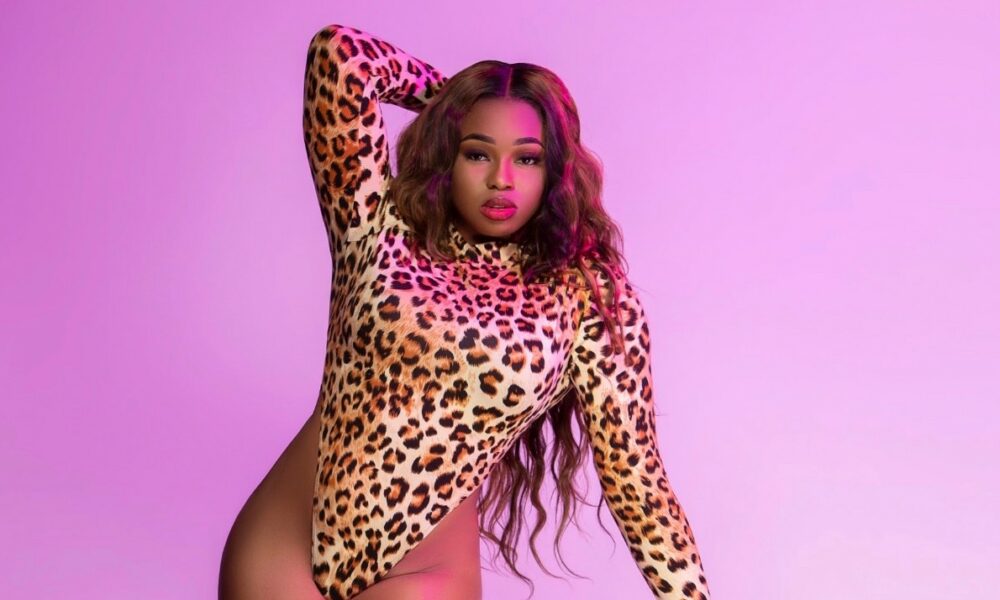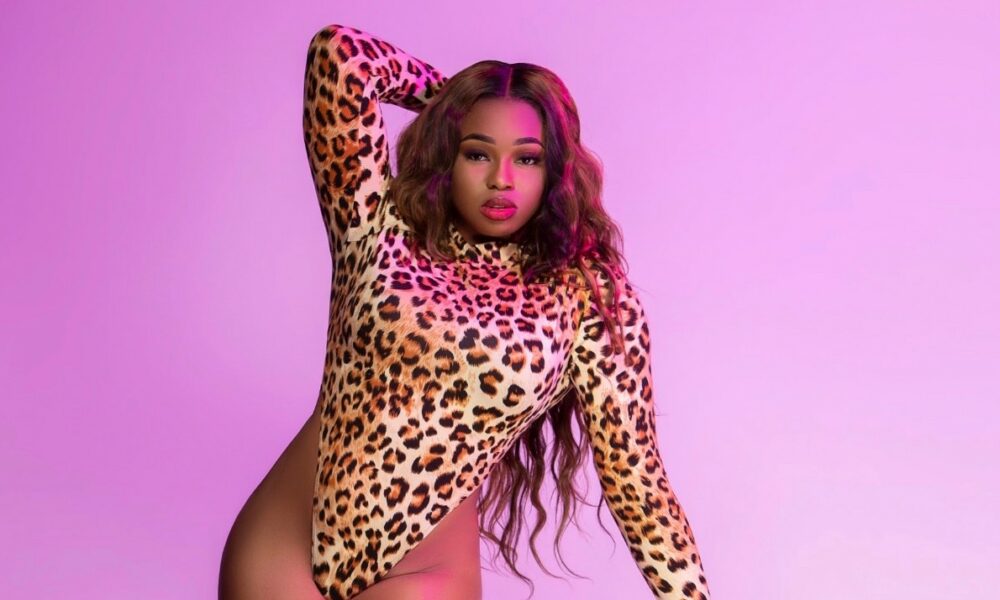 Today we'd like to introduce you to Blessing Esomchukwu.
Hi Blessing, so excited to have you on the platform. So before we get into questions about your work-life, maybe you can bring our readers up to speed on your story and how you got to where you are today?
Well in my opinion, this is really just the beginning. For as long as I can remember, I knew I wanted to be a model. I have always been into photography as well, so I just always thought if I never got into modeling, I would just eventually tap into photography on a serious level one day.
Growing up, I didn't really have the connections, support, or resources to really start modeling. I was also an athlete for many years, so playing sports year round left me with little to no free time in high school. I felt like basketball was my passion at the time, but deep down inside, it didn't really fulfill me the way I thought it did. My senior year of high school, I mentally checked out from basketball because I knew I wanted to try different things once I got to college.
Many people don't know this, but I also used to be extremely shy and insecure in my looks. That just made the idea of being in front of the camera even more overwhelming because I seriously believed that I wasn't photogenic. At one point, it started to feel like a fantasy that would probably never happen. Once I got to college though, things slowly began to take a turn in the right direction…
I started my fall semester at the University of Texas at San Antonio. I was no longer playing any sports, so I had a lot of free time on my hands. It felt like a fresh start, so I told myself that I would try new things and really push myself to do things that would help boost my confidence level. There would always be fashion show events/ activities going on at campus, so whenever they needed models for something, I tried to step out of my shell and give it a try. I do my best not to put too much pressure on myself because everything is a journey. Looking back, that semester at UTSA was definitely baby steps in the right direction!
Fast forward, I ended up transferring to the University of North Texas to be closer to home. I didn't have a lot of friends yet, so out of boredom I created a youtube channel called "Visual Blessings". My plan was simply to get comfortable being in front of a camera. I had hopes that one day that would be my key to the industry. Over time I realized I didn't need youtube to get my foot in the door.
I had a small group of old friends who are currently local rappers, so whenever there was an opportunity for a music video, they would make sure I'm there. One of my friends from the group got me this amazing opportunity to be in a music video for Dallas artists Lil Boosie and Dorrough. It was truly one of the best experiences of my life, and it showed me that I'm more than capable of achieving my goals in modeling. From that day on, I knew I had to take it seriously.
In 2019, I ended up gaining a lot of weight, so I actually stopped modeling and making youtube videos for months. It felt like everything I worked for at that point meant nothing because I hated seeing myself in front of the camera. I remember constantly praying and submitting my modeling career into God's hands because it really felt like this was beyond me. I felt like I just wasn't fitting into the current beautiful standard, so my confidence literally dropped back to ZERO.
During my hiatus, I ended up using my free time to open my body contouring business called "BlessYourBody Aesthetic". I would always do the procedures on myself, so that motivated me to be more active and work out. I slowly began losing weight and felt my confidence coming back.
One day in December 2019, I received a message on Instagram from an upcoming hair company that was set to launch soon. They told me that they wanted me to be in their commercial and photoshoot. I'm also into fashion, so they allowed me to help style the other models as well. From that moment, It was confirmed that God answered my prayers.
Working on such a huge project at the time gave me the push I needed to get back on my feet and start modeling no matter what the "beauty standard" is. I had finally realized that it's all mental. I don't have to be super skinny to be successful in this industry. I just have to continue to be me. Being unique is what's going to attract the right opportunities and people.
After that experience, I felt like consistency was my only option. In 2020, I began to work/ network with local photographers and from there, everything began to fall into place. Modeling is slowly opening up so many doors for me. This is simply what I'm supposed to be doing in life, even though I'm just getting started. Aside from all that, my confidence has grown tremendously and it just feels so fun to be able to take pictures now without all the pressure I used to put on myself.
Would you say it's been a smooth road, and if not what are some of the biggest challenges you've faced along the way?
Of course not. Everything in this life is really a journey. I will forever live by the saying: "all good things take time".
In the beginning, I felt like I was so desperate to get into the industry and my lack of patience came with some bad experiences. Those experiences taught me that you can't just work with anybody who owns a camera and calls themselves a "photographer". Not everyone has good intentions for you.
One of the hardest things for me was finding photographers who could properly execute my vision. I later realized that if you want something done right, you sometimes have to do it yourself.
I ended up buying a camera and I also often use my iPhone because it always gets the job done.
I feel like I'm still in the beginner stage of modeling, so I have to work on getting down the basic fundamentals such as facials, posing, angles, etc. It's not that easy for me to just hop in front of the camera and make my vision come to life especially when somebody else is taking my pictures. I still deal with anxiety, so to ease the process on myself, I actually practice taking my own photos, or I'll work on my facials and poses in the mirror prior to a shoot.
Appreciate you sharing that. What else should we know about what you do?
Well, I kind of took another break from everything because I recently graduated with a B.S. in Business Computer Information Systems this past May. I just wanted time to focus on securing a new job and actually enjoying a summer without classes for the first time in years. I'm so thankful to God and proud of myself for that because those four years were not easy at all. I'm also proud of how far I've come with modeling. Even though I'm not where I want to be yet, I've noticed so much improvement and I love that for me!
In the meantime, I've been modeling for makeup artists and I love every second of it. I'm not in a rush to get back into everything, but my main focus is just to eventually get back to modeling consistently. I also mentioned that I own a body contouring business called BlessYourBody Aesthetics (BYB Aesthetics). Basically, it's all noninvasive procedures that melt away your fat cells and inevitably slim whatever area of the body I'm working on. It's currently closed, but I hope to reopen soon with additional services, so feel free to follow my Instagram for updates.
Lastly, what sets me apart from others is that I'm me. I'm always going to stay true to myself and my morals. I'm never going to do anything that makes me feel uncomfortable or that would take me out of my element. I'm not trying to be anybody else. I want to eventually be able to create content that's eye-catching and unique. I can confidently say that if I can at least get your attention with one photo, I know the next piece of content will definitely secure your support. It only gets better from here.
Do you have any advice for those looking to network or find a mentor?
Everything is trial and error. I never had a mentor, so I'm really learning everything as I go. You just have to be willing to take that risk and put yourself out there, or you'll never know what could've been. Putting yourself out there can feel vulnerable and it sometimes comes with a lot of hate, but you just have to remain optimistic and think what if everything actually does work out the way it's supposed to. As you continue to reach out to others and make genuine connections, the opportunities will come.
Also, make sure to always ask a lot of questions. A closed mouth will never get fed and the worst anybody could say to you is no.
Contact Info:
Image Credits
@ephraimsphotography @sobapictures @jiggyvisuals
Suggest a Story:
 VoyageDallas is built on recommendations from the community; it's how we uncover hidden gems, so if you or someone you know deserves recognition please let us know 
here.