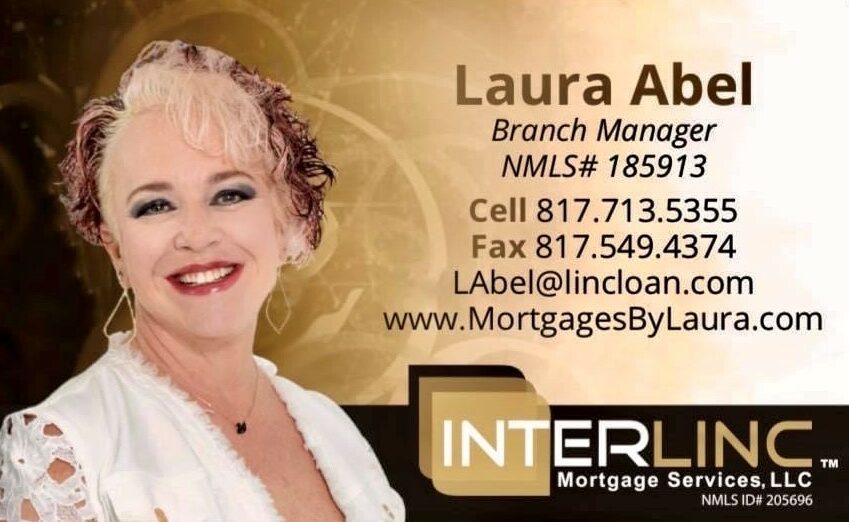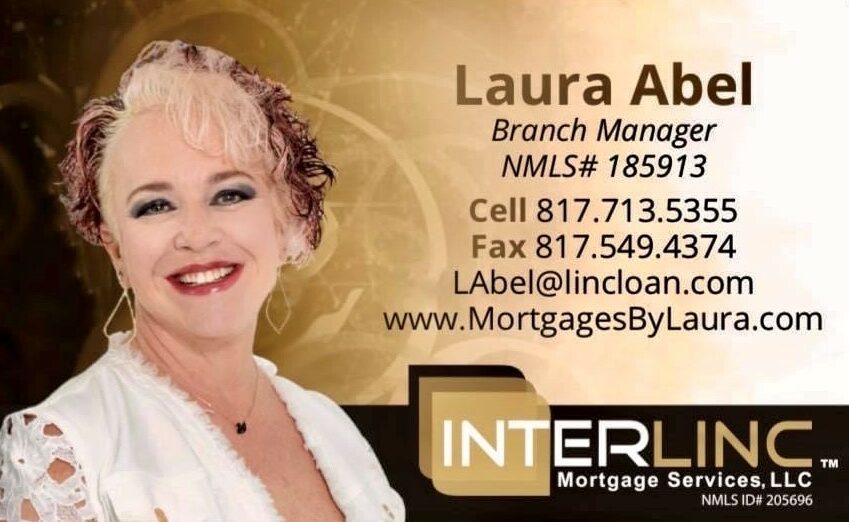 Today we'd like to introduce you to Laura Abel.
Laura, we appreciate you taking the time to share your story with us today. Where does your story begin?
Well, you see I was destined to be a movie star… this I was sure of as far back as I can remember…I didn't need long-term friends, I was an odd kid; at best, chubby, terrible at sports in a small community in Oklahoma…to say I didn't fit in would be an understatement. My father required that I know as much as a man; working on my own car, changing the oil, etc… BUT I had to also know the "girl jobs as well; you know housewife stuff… yes where I grew up was at least 20 years behind, but my father never let rely me on anyone else, he taught me how to do everything I needed to do on my own. He insisted that I be smarter and know more; that was the only way I was ever going to succeed, he would say… you are anti=management you need to learn how to get along, he would say… I got a real job as SOON as I could because the paltry allowance he gave me came with strings… where did you spend it? why do you need more? that got old fast… SO the MOVIE Theatre would hire you if you were 15 and could count change out of a cash drawer…Please…REALLY? OH YES… MOVIE STAR!!! I starred in ALL the school plays as early as kindergarten, my mother had my in pageants at 3, I sang at EVERY talent show I knew about, I WAS going to make my dreams come true….when I graduated from High School and had a FULL RIDE to Cameron University in Theatre/Music and believe it or not academics (my ACT scores rocked) my parents were so happy… well MOM was… DAD wasn't… what are you going to do with THAT degree…He just didn't get it… EVERYTHING we had worked for had lead up to this moment…..so unlike most Freshman, I didn't flunk out until my 2nd semester… LORDY went home in disgrace back to my job at the ice cream store BUT the Jr College gave me a FULL RIDE and paid for allllll my classes there….music is really my thing… they got it… they could see it… I got my feet back under me and got alll my money back and went back to Cameron…BUT alas…I found a way to REALLY make money fyi; waiting tables and tending bar in a military town where I was a buxom blonde; with amazing features… who needs school! they have theatres there so I can concentrate on what really matters; making ooodles of money and doing shows… LIVING THE DREAM… That dream became a nightmare pretty fast….soooo I had to split Lawton and head home AGAIN, worked as a bartender and waitress at the local Cowtown saloon making oodles of cash… I started to realize I REALLY liked making money more than anything and dang I was pretty good at it… they call it selling… I call it being nice to people… using those "acting skills" if you will…Dad's not having it with the cocktail waitress thing… so back to school I go but new geography… Southwestern Oklahoma State University in Durant… PREMIER Theatre Program, THE Oklahoma Shakespeare Festival is held here annually! Finally, I am really with my people! I worked in the costume shop got my full-ride back…living my best life… really and this time I was a little older and less dumb and loving it…but that money thing… So fast forward… meet that man I would marry, Loved the heck out of him for 20 years…. he gave me two kids, a boy and girl nine years apart … BUT HE was the theatre person NOT ME… but that was okay because I got to be a part, We moved to Norman so he could go to Grad School; but as my good friend Dale said, sometimes you go somewhere to do something and something amazing you didn't know was going to happen happens…and you realize you came there for a completely different reason but didn't know it until it happened…
I met my Mentor there… the woman among women in the mortgage business… a force, respected but not feared, loved and truly admired. She saw something in this awkward person and took that amazing talent I had; that stage presence, that sharp wit, and the ability to remember EVERYTHING I was taught and mold that into a mortgage professional…Her name is Cheryl, I am forever in her debt and will always know that I owe her everything, and yet, she wants nothing and showers me with praise….. now I know that seems like a LONG, LONG way from being a movie star to being a mortgage professional…. but this is my life… so stay with me here… You see I am the center of many, many people's attention; some for a little while, others for a little longer, I gain your trust and yet you know me not…I make you laugh, I've made so many cry tears of such joy…sadly the other kind of tears too… but the exhilaration I get can not be bottled. It doesn't need to be replicated because each person brings a different energy… just like an audience…Darryl, my husband, well he's living his best life, theatre by day and night, people commission him to work all over and he teaches… so we have such a fun life… and he believes in me ALL of me… once he saw the kind of money I could make, he would clear a path so I could work, he cleaned the house, did the laundry, LOVED all of me, all the time…I say that because I was a bigger girl by then. We lived large and OUT LOUD as he liked to put it… we chased our JOY…He died in a motorcycle accident June 5, 2011… as he left that day to attend the Oklahoma Arts Institute, he kept saying over and over… this is going to be the BEST SUMMER EVER…I love that I got to live with someone like that. I have no regrets… was it perfect! LOL hardly, was it fun and exciting? DID WE CHASE JOY>>>> YOU BETCHA!!! He left me, our nine years old son and our 18 years old daughter, his bunny… going into her Sr year of high school; the very school he taught at for several years… He was 44….. Curtain… stage black… intermission…
I spiraled at best, made some questionable choices, but they had to be made in order for me to be here today… SO NO REGRETS…Next ACT… who will I become? It's time to remake me… who am I anyway? I haven't even talked to "Laura" the solo person in over 20 years…First, I had weight loss surgery (I am not advocating this or saying anyone should do anything; this was FOR ME). I didn't want to be heavy. I could not play with Ayden my now ten years old son; and I knew the grief was too heavy to add anything else to my plate at the time, whoosh the weight fell off! Surgery February 29, 2012 I'd lost 100 lbs by October 2012…FYI I worked out. I ate right, I was determined to be "healthy" during this time "ironically" the more weight I lost, the more job offers that came flooding in…, the more BUSINESS that came flooding in; I'm not saying there's a bias in the workplace against larger women…. I'M SCREAMING IT AT THE TOP OF MY LUNGS!!!!! My business doubled and doubled again…OH WAIT a minute remember that part up at the top of this dramatic monologue where my dad said I was anti-management and I needed to be the smartest person in the room if I wasn't going to follow directions well and fall in line? and oh by the way, that mentor I told you about? Super Cheryl? Well that was kind of her thing too… take NO shit from people that don't know what they are talking about….that old saying work smarter not harder? That's fine JUST DON"T FORGET TO WORK HARD and PUT IN YOUR HUSTLE EVERY DAY….being the star of the show is NOT easy, that's why there are so many supporting actors; you know the ones that you kinda know their face they've been in so many shows but never been a big star… NOT EVERYONE wants to put in the work…deal with the aftermath when things go wrong, Deliver BAD NE…..There's a saying that Mark Twain says… the two most important days in your life…. "the day your born and the day your figure out why…. my why… I love to help people buy homes, I don't lie to people EVER…YOUR HOME; your loan… you will understand what the process is, we don't tell you what to do, we educate we bring you on stage and make you part of the show… we don't leave you after it's closed either… EVERY CLIENT has my personal cell phone number! EVERY CLIENT and we close about 75-100 loans a year and have for a few a long while now… so people still text me from 10 years ago… I take care of every person… everyone deserves to be treated with respect… every person deserves to be told the truth. We do not do mortgage loans here; we empower people with the opportunity to choose a product that suits them and their families needs. We just do the paperwork… We are an Ally. We support BLM. We support the Thin Blue Line. We support our VETERANS and are so honored when we get to serve them… We do NOT care about your religion, your gender, your color or politics, when you fill out that application we are here to serve YOU…. just how you are because I believe in the POWER of homeownership; and the fact that I get to be the STAR of the show…
I think it's worth noting I met Andrew and we became a "thing" in 2014 and moved in together in 2015… he is my rock…he gives me balance, the mere fact that two humans would want to partner with me is astounding…I'm a workaholic an absolute slob, but pretty fun trip… 🙂
Can you talk to us a bit about the challenges and lessons you've learned along the way. Looking back would you say it's been easy or smooth in retrospect?
I always say; if it was easy everyone would do it… This business is hard, and this is someone's largest investment. The lack of training in the industry has become an embarrassment to our professionalism. People lose thousands of dollars because someone "didn't know" the most basic of items. That bothers me because they come to me all in pieces…. sometimes I can fix it but others, it should have never been started. My personal struggle has always been gender bias and size bias. It's a thing and I'm just going to leave that there. I feel fortunate to be working for someone that at least takes the time to listen and implement ideas when possible; but when I left my last job and found out that another loan officer basically at the same status as myself was making more money than me AFTER I had been told that EVERYONE had the same tier structure that was just "bank policy" I promised myself that I would NEVER be discriminated like that again… each time I've left an organization I've learned a lot about what I did wrong because remember if YOU don't know; it's your fault the company is not looking out for your best interest… 25 plus years has taught me that the hard way. Is it better… WAY better…
And being a larger person, you just get overlooked, people don't take you seriously… say what you want, I lived it and I have the proof in the pudding…
Thanks for sharing that. So, maybe next you can tell us a bit more about your work?
I originate mortgage loans; I help people buy homes. I help them refinance their home as well. I guess you could say I specialize in the little guy… NOW DON"T get me wrong… if a ton of people with great credit and a lot of money want to buy $500,000 homes, I'm all for that!!! LOL But first time home buyers, people that don't have a lot of money; folks that are just not savvy about finance they talk to me and we hold hands and have a kumbaya moment and they know no matter what; while they may not understand EVERYTHING they know a few things for sure… If I say yes, you can buy a house you can; If I say you need this much money; that's what it's going to be or less and if this is what I say your payment is:… well you know… this is what it's going to be…
I also make sure they are ready should I see that they will have tax increase in the future. We want our clients successful with their homes now AND in the future… and FYI even my more sophisticated higher-end clients with all the money and credit etc…. the service, the clarity and transparency is NOT lost on them…. many of them comment that they learned more on this transaction than they ever did on their first home… mission accomplished!
One of my proudest accomplishments is that I, by myself have been in Texas Monthly Magazine six years in a row as one of the Best Loan Officers in Texas… it's kind of a big deal!
Any advice for finding a mentor or networking in general?
So, funny you should say that…finding a mentor… both hard and easy… it's like show biz, you can't get your feelings hurt when they slam the door in your face and say NO….being successful is not WHAT…it's WHO, who is the most successful person in your field? Will they let you sit in with them? Will they share their magic with you. If they say no…. they are not YOUR mentor don't take it personally. Networking; I LOVE to network, I have the gift of GAB GAB GAB… but I've learned over the years that the gift of shut the heck up gets you WAY MORE for what you came for… Now, if I just came to get my two free drinks and get a wine buzz with some of my agents, then I do NOT care… but If I am truly there to rustle up business….

1. DO NOT DRINK ANY BOOZE… NONE< NADA…
2. YOU HAVE a stack of cards make sure you make notes on them or better yet my millennial/genZ's take a pic store it in your notes and make notes of the highlights of your conversation so you can set up a profile for that person; so you can, a have topics to talk about when you call and follow up and MOST IMPORTANTLY B. FOLLOW UP….. if you have call reluctance call me, I will get you over that; it's a story about snow tires… Carl White one of my favorite coaches loves to tell it…
3. Do feel like you have "failed" because you get no business from a network event' being seen and branding is as important as ANYTHING>…
4. BE EVERYWHERE>>>>> if you are younger than 40 and you are not posting on Insta, Facebook, Snap, Twitter or Tiktok at least once a day…then pushing that stuff to the people you want to do business with… what are you doing? Because they WILL REMBER YOU FROM YOUR SOCIAL MEDIA….and talk to you at networking events like they know you!!! Fyi just DO IT; the more you do it the better you get!!! NOT EVERYONE IS ME… THANK GOD I annoy the crap out of so many people! BE YOU!!! BE Transparent, BE smart and BE SINCERE on social and at network.
Contact Info:
Suggest a Story:
 VoyageDallas is built on recommendations from the community; it's how we uncover hidden gems, so if you or someone you know deserves recognition please let us know 
here.