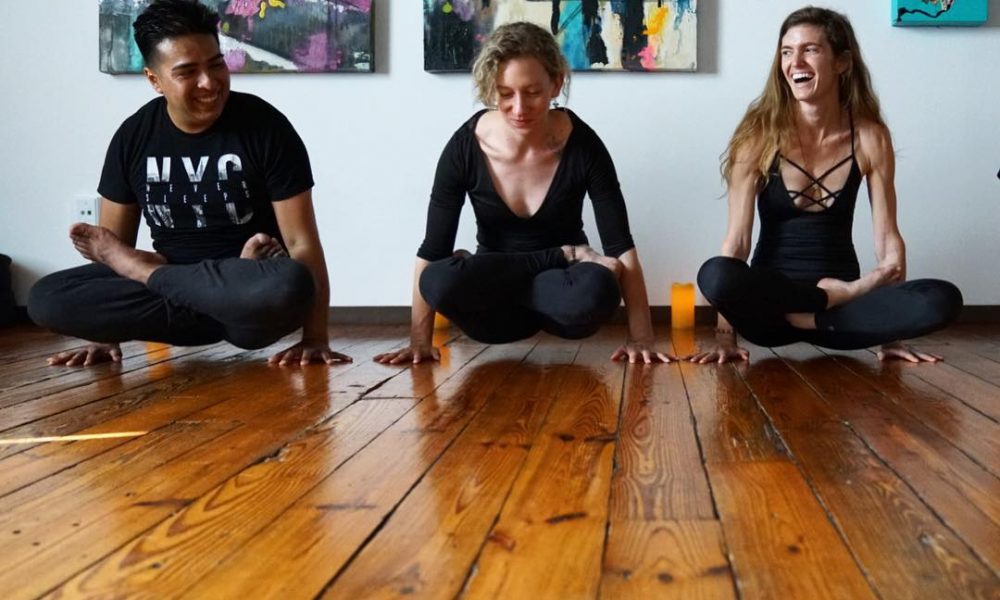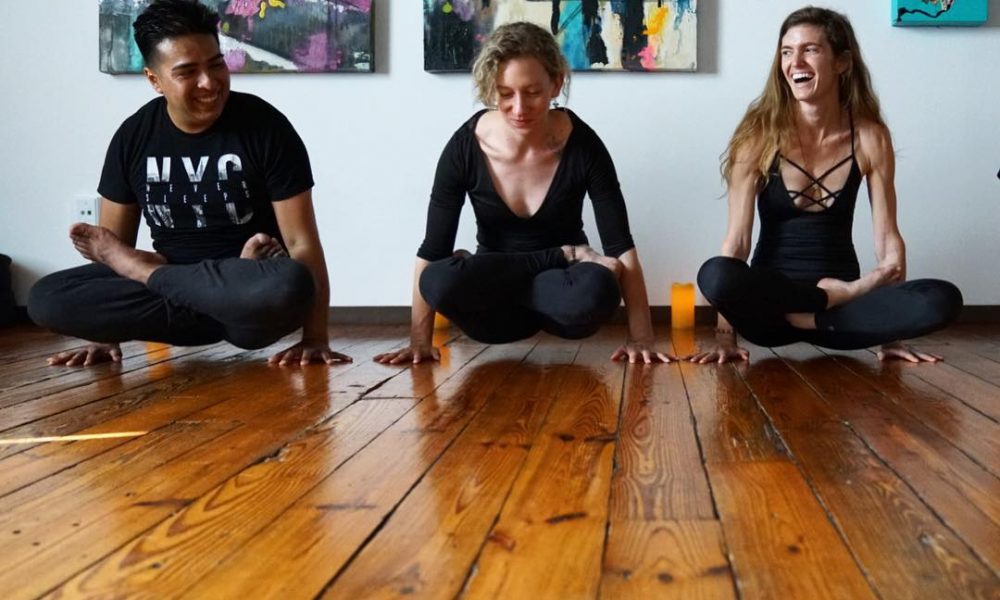 Today we'd like to introduce you to Rachel Fox.
Rachel, we'd love to hear your story and how you got to where you are today both personally and as an entrepreneur.
In the present, you will usually find me at the Refuge Meditation in Exposition Park, a wellness studio I own and operate in partnership with my younger brother Alex. I compose these words from the loft of the private gallery + studio residence we share a few blocks down the street. The studio is my own personal refuge, as it now plays host to my greatest joy – the meditations I guide weekly with and for our student community.
In the beginning, I arrived here on Earth as the child of two West Point graduates transitioning from military life back into the civilian world in Spartanburg, South Carolina. One – my mother – a small town New Hampshire girl with big dreams and strong legs who had run her way into one of our nation's premier academies. The other – my father – the bright, ambitious son of a Jewish American Major General who had traveled the world and decided to serve his country in the same way.
From the union of those two came myself, Alex, three years later, and our youngest sister Jordan four years after that. I have been glad to observe the creation of two siblings. It is the unique privilege of an older sibling to witness the birth of their closest kin. Observation is a good place to pick up – it has been a theme since the beginning. Even before my first birthday, I was verbal and observant. From what I hear, I used the ability mostly to ask questions and compose rhymes. I don't remember life without language. It has been my main mode of personal expression since that time.
The poems started very early. My family has found some of my compositions, in rhyme and verse, dating back as far as 1996. Poetry has been my preferred written form since childhood. That childhood was spent traveling, at first, to collect degrees for my dad – a couple in Chicago at Northwestern and a couple at UPenn in Philadelphia. We landed as a family in Texas when I was 9, but my paternal grandmother is an El Paso native, so I have always felt a deeper connection to the state.
Growing up in Texas was strange for a young, dreamy poet. I attended RISD public schools and found subtle ways to integrate my literary passion into daily life, with much early encouragement from kind teachers and unfettered access to the books available at home and public libraries. Much of my creative education came from my own early online investigation and exchange to posting on DeviantArt, and Myspace became staple activities in my preteen years. From here, things get sped up.
As my avatar aged, my access to the world opened up, and I found myself swept up in immersive experiences of all kinds, picking up a job as a print model with The Campbell Agency in early 2003 and funding my own extensive travels and creative pursuits throughout high school and college, no matter the wishes of my parents! When I filled out, and the modeling dried up, I resolved to work in all the spaces I felt passion instead and dissolved what I feel is a pay-to-play barrier to some of the joys of 21st-century life experience.
My professional career has spanned most of my life, many industries, and diverse interests. I have been a cheesemonger, I have sold exotic cars, I have competed as a bodybuilder, I have managed the daily operations of multimillion-dollar businesses, I have led group adventure travel in Central America, I have assisted on an archaeological dig, I have consulted for non-profits, I have worked in branding for a wine company…. the list is different every time I create one in my mind. Ultimately, I have come to feel it is about people for me. Connection. Meaning. Alchemy. My life writes itself in fluent poetry, and I am the witness!
We'd love to hear more about your work. What do you do you do and why and what do you hope others will take away from your work?
I am a poet, in spirit and work. I have been prolific, though only self-published, in written word across the span of my life. Most of my present distribution and viewership is by way of social media @rachelrfox across various platforms, where friends and acquaintances have collected over the years.
Most of my formal work has come as performance art, in the form of meditation. Each meditation I offer is completely guided and is essentially 30-60mins of extemporaneous poetry hung across therapeutic structures and modalities I have learned along the way, hypnotherapy and CBT being two large influences.
My message? Now is the spiritual experience. Day to day. Moment to moment. Each action we take, every micro-decision we make on a mundane level is a sacred, creative process playing out for us all. The fabric of reality around us is happening in present tense – it is where we will fall back into the hammock of wonder and awe that we arrived resting within as children. Perhaps, my personal philosophy and inspiration is summarized best by my translation of the Buddhist Daimoku – "I surrender to the mystery and the miracle of the universe."
We often hear from artists that being an artist can be lonely. Any advice for those looking to connect with other artists?
Loneliness! What an interesting linguistic concept to think about. Like, at a base level, what is the opposite of alone? Together? Well, that would mean that an individual would be 'alone' always unless united with another, forming 'together.' I like to think that we are not deficient in our individual state… that we are perhaps alone in our own internal experience, but not alone IN internal experience; that there is a universal quality to human experience.
That is the joy of art, for me! In aesthetic, we recognize kinship of the spirit beyond gender, race, class, or any other divisive classification we have created for ourselves. In my travels, I have found that all those arbitrary lines we draw between ourselves fade to gray. We all eat, sleep, move, think, feel, bathe, express, eliminate, exchange… we really do. I find comfort in the knowing that we are united in the expression of the pain or pleasure of human experience, because at the base, we all have the same original wounds… we are all one from two. Loneliness!
Do you have any events or exhibitions coming up? Where can people connect or collaborate with you?
My largest creative endeavor at this very moment is The Refuge Meditation. I would be honored to meet any of your readership there, as a guide or fellow student. Support is attendance. I wish to share that everything inside the space is a co-creation with someone close to me. I have never been able to summon the ability to care too deeply for my own material gain, but it motivates me to share the work of people I love!
Almost every instructor in the space is a personal friend and former colleague. Fine artist and student Treva Gilkey's gorgeous works adorn the walls. L.A.-based metalsmith and former student, Amanda K. Lockrow's beautiful gemstone jewelry, is offered on consignment. Our down-the-hall neighbor, early member, and local musician Jess Garland offers space-cleansing dried sage, herb + gemstone bundles off of our shelves as well… you get the vibe, it is a communally created haven.
Our studio is intended to be an intimate and humble space seating up to 15 – I personally offer classes on Monday evenings @ 8p + Saturdays @ 5p. For all who prefer to read from afar, you can follow my personal poetry stream @rachelrfox on Instagram… know that as you see something published, it was composed moments before!
Contact Info:
Image Credit:
William Reed, Sami Anzari
Getting in touch: VoyageDallas is built on recommendations from the community; it's how we uncover hidden gems, so if you know someone who deserves recognition please let us know here.