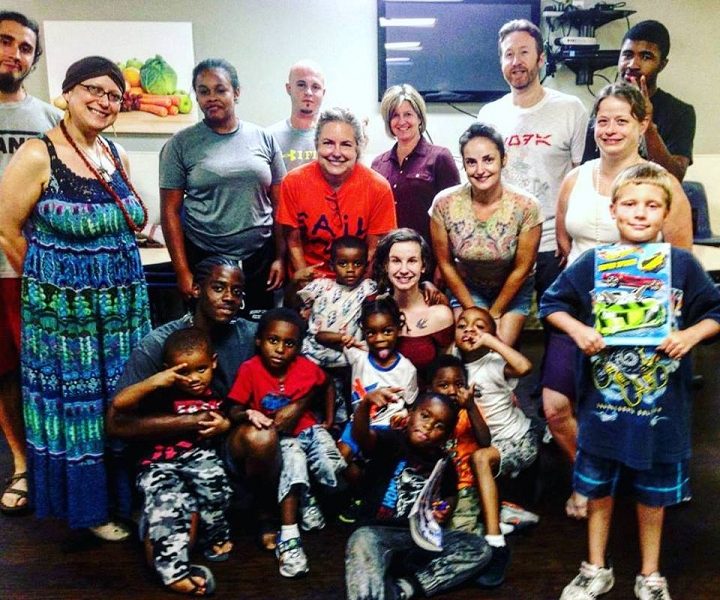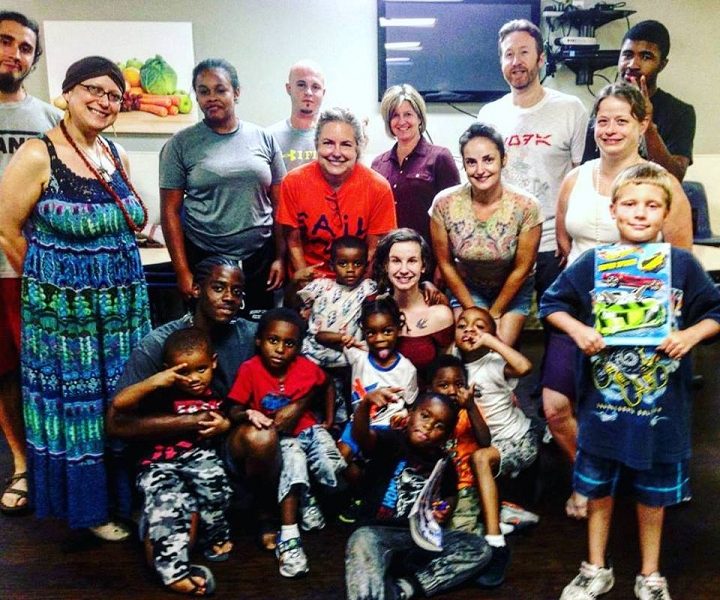 Today we'd like to introduce you to Daisy WindSong.
Daisy, please share your story with us. How did you get to where you are today?
I have been singing ever since I was a small child. Born to a mother who grew up singing in a large Baptist family and an artistic father, my exposure to music from an early age greatly attributed to this. There were a lot of troubles for me growing up. My parents split when I was 5. Unknown to them, I was being molested by my older cousin since the age of 3, which was taking a huge toll on me psychologically as well as physically. I was hospitalized twice before the age of 7 due to a life-threatening illness that could not be explained, but what I now believe to be the product of stress. I was diagnosed with a rare heart condition at the age of 11 and had major heart surgery at Mayo Clinic at the age of 14. Singing and writing music through it all, I was lucky to be alive, but years of hidden trauma and pressure to fit in with my peers despite the troubles at home took its toll on me. At the age of 15, I had my first experience with alcohol and was brutally raped by 2 upperclassmen from my school. Instead of seeking justice from my attackers, my mother sent me to a group home in Louisiana out of fear that I would continue down a destructive path. I turned my attention towards poetry and songwriting, as I felt I had nothing left. I was pulled from school, forced to leave my friends and family behind, and had nothing to look forward to.
Art is what maintained my sanity for the two years (Ocean, the second song on my album, was written during this time). I was held at the group home until I was 17. I ran away from the facility after being grossly mistreated by the staff there (I was forced to wear a sign for weeks which prompted my peers not to speak to me or acknowledge my presence. I had to sit at a separate table from others during meals, all because I was not responding to prescribed 'treatment plans' which had nothing to do with healing from sexual trauma). After fleeing, my mother agreed to take me back to her home if I agreed to complete my GED and go to college. I did this in a remarkably short period of time, but dropped out of college and turned to abusing drugs and alcohol after seeing one of my attackers on campus. I lost it. I tried to kill myself and ended up in a psych ward. I met a boy there who sold drugs and promised to 'rescue' me from my father's house where I was living after dropping out of school. I desperately agreed to his plan, not knowing what was in store. It turned out the young boy was assisting a known human trafficker in DFW in recruiting young women. I was taken to a condemned building far away from my home and was drugged with laced marijuana.
After days of nothing to eat or drink, I was coerced into trafficking with the promise that the money made would empower me to take care of myself. This couldn't be farther from the truth. After months of repeated abuse, I fled my trafficker and called the police, who at first thought I was schizophrenic because of how greatly the trauma had broken my psyche. After being cleared for a mental evaluation, I was taken to a safe house for survivors of human trafficking. There I met my mentor, Laura Zamora, founder of Super Love Heroes. She told me that everyone was born on this planet with a special gift, and that gift was their superpower. She asked me what it is I loved to do. I told her that I loved music. She told me that I was meant to love the world by sharing my music with others. It was the first time I felt truly seen by anyone in my life, and it gave me so much hope. That night, I prayed to God for the first time in a long time. I said, "God if you are real and you care about me, show me that all of this pain was worth it. Bring me through this, and I will help others out there like me." Slowly but surely, I got onto my feet. Starting a job at Sonic and then eventually, working my way up into the corporate world, I began to feel like a productive member of society.
But something still was missing. I remembered a Buddhist monk who would come to meditate with us twice a week at the group home in Louisiana. I thought maybe I should start meditating again, and found the Dallas Meditation Center. There, I re-connected with a meditation practice which assisted in my awakening to a higher purpose. Around this time, I was also introduced to Ayahuasca, a plant medicine which helps people to go within themselves and heal years of trauma. Through this medicine, I realized that my voice held power and that through sharing my story through song, I not only helped to heal myself but others who were also struggling. My community encouraged me onto my first stage, and over time, I became more confident in performing in front of others. Slowly, my songs transformed from personal accounts of suffering to inspirational songs of freedom and hope.
I decided to record an album so that these songs could be shared with the world. I launched an indie go-go campaign with the goal of raising $2.5k to produce the album. For every 20 albums I sold, I promised to purchase a guitar for a homeless child so that they might find inspiration in creativity. The response was so great, I more than doubled my goal, affording 7 new guitars for children. But, it didn't stop there. I was also contacted by 2 generous donors who agreed to match my campaign amount and donate to the charity of my choice. So, here I was with 7 guitars and $10k in checks. I donated half to Mosaic Family Services, the safe house where I lived, and the other half to Family Gateway, a local family homeless shelter in DFW. I asked if I could donate the guitars there and they said yes, but that there was no one to teach the children. I put a call out to my peers asking for assistance, and this is how JUMPSTART was born. We now bring music, meditation, and expressive healing arts to the children at this shelter once a month! About 5 months after launching this project and about halfway into album recording, I had 2 heart attacks and on Christmas of 2015 was placed into a medically induced coma for 7 days. My world was shattered. I lost my ability to work, to sing, and even stand. It took months to regain my strength to walk and even longer to heal my vocal chords to sing. I didn't know if I would ever perform again.
Miraculously, my community stepped up and kept my charity running for the kids. They visited me and prepared meals for me, all the while encouraging me to keep my head up. Eventually, I did regain my strength and one year later began album recording again. I am overwhelmed with gratitude for God answering my prayer that lonely night in the shelter. My album was published in February of this year and now I perform all over the country, using my music as a platform to raise awareness for survivors of human trafficking and sexual assault. 30% of my proceeds are donated to Mosaic Family Services to assist in this cause. Without the support of my community, none of this would be possible today. It truly is a miracle that I survived, and I will share this with the world until my last breath!
Overall, has it been relatively smooth? If not, what were some of the struggles along the way?
The biggest struggle was my lack of self-worth and belief in myself. Countless times, I doubted my journey and struggled with unhealthy coping skills such as drug abuse and promiscuity. Luckily, there were always reminders along the way that there was a higher power who wanted more for me. It was through repeated vulnerable surrender to this truth that kept me going over the years. My advice for young women who are just starting their journey would be to never give up. Loneliness is necessary if you are seeking change, trust it will bring you closer to God and to your mission. If you can imagine something greater for yourself, it is already yours. Look for evidence of this new beginning and never accept anything less from anyone. Know that no mistake is too great to overcome. There is always another opportunity for growth, just be willing to push past what previously felt comfortable.
Also, most importantly, find a community to support this new version of yourself. Surround yourself with positive role models who will accept you unconditionally. I haven't always been this open and loving person, for years my heart was closed due to trauma and severe mistrust of people. Thanks to those who chose to unconditionally love me despite my projected pain, I eventually learned to love myself and share this love with others. Your passions are a gift to this planet, do whatever it takes to discover them and spread the love with those who need it, including yourself!
what should we know about WINDSONG MOVEMENT? What do you guys do best? What sets you apart from the competition?
I am known for sharing my story through song. When you come to a show, you will not only hear my music but my personal account of what brought me to the realizations that fuel my lyrics. I've studied sacred mantras in over 9 different languages, and weave various chants throughout my act. I invite others to sing along with me and access the pain within themselves that keeps them from fulfilling their highest potential so that it may be released. I specialize in healing. As a Reiki (energy healing) practitioner, I open myself up to be a channel for the divine through my music, praying that each person receives exactly what they need. I am most proud of how my mission serves to give back to others, uniting our community in the process. I have witnessed hundreds of people have life-changing experiences through hearing this music and also working with the children who inspire the vision. What sets me apart from others is that WindSong Movement is creative collaboration, with a band of rotating musicians from all over the world playing instruments such as the didgeridoo, saxophone, hung drum, cello, violin, and more! The stage is open to anyone who is in alignment with our aim to achieve global success, not for personal gain, but for the opportunity to open the hearts and minds of others so that we can end the cycle of violence present in our society today.
It would be great to hear about any apps, books, podcasts or other resources that you've used and would recommend to others.
Women Who Run With the Wolves – Clarissa Pinkola Estés
Pricing:
WindSong Album $33
WindSong Album Download $22
Contact Info:

Image Credit:
Album Art by Michael Maskow, Jaison Hollis, David Bryan Coley
Getting in touch: VoyageDallas is built on recommendations from the community; it's how we uncover hidden gems, so if you know someone who deserves recognition please let us know here.