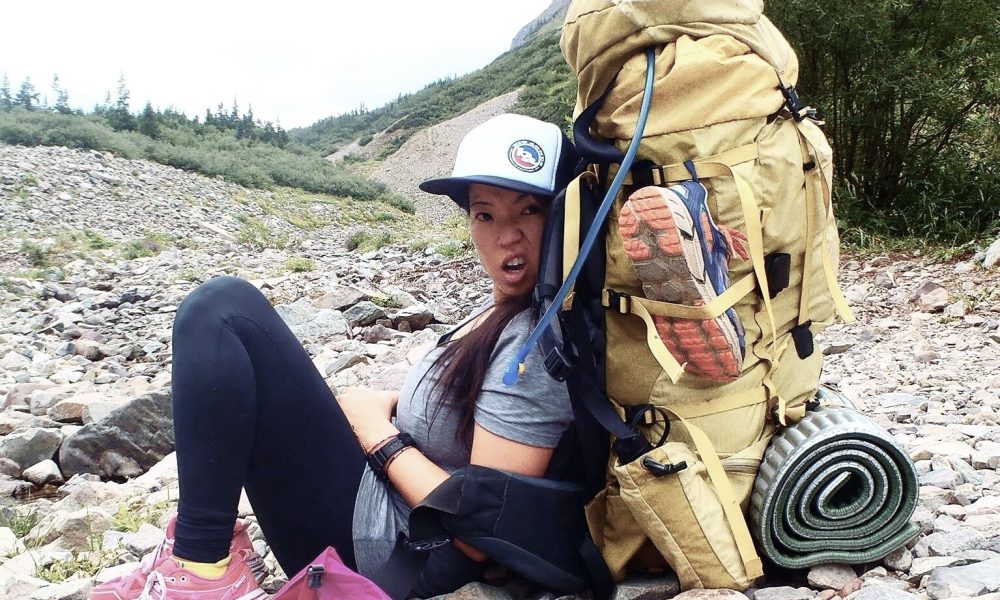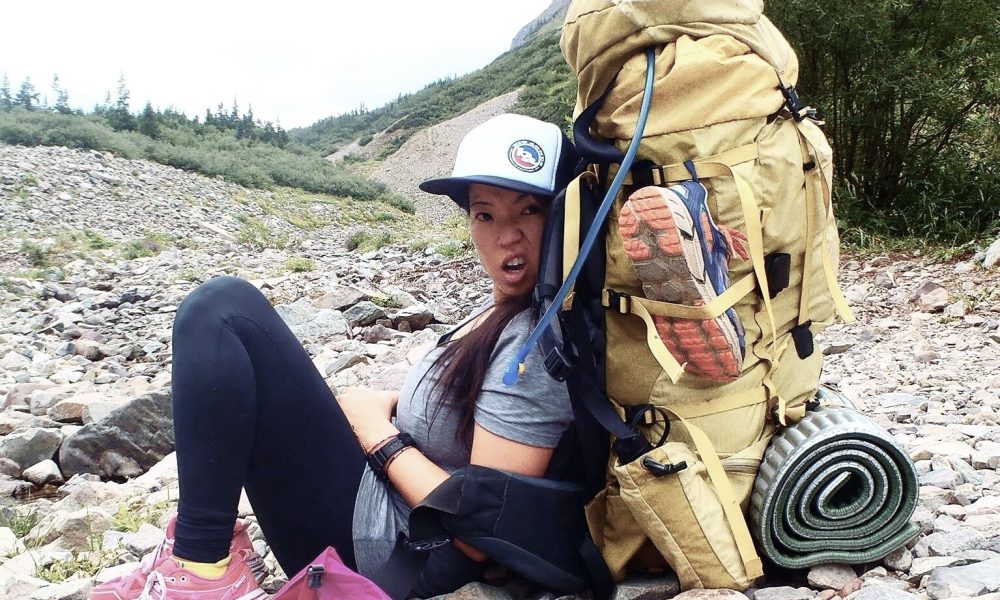 Today we'd like to introduce you to Linn Daugherty.
So, before we jump into specific questions about the business, why don't you give us some details about you and your story.
Being adopted, I was obviously different from everybody around me – physically, emotionally, socially, and genetically. I felt like I was a piece put into the wrong puzzle box. Which triggered this resistance and distrust inside my gut to not rely on my peers, my family, or the mirror to tell me who I am, where I belong, or what's best for me – creating this disconnect between me and others, and also within myself. Pieces of me were scattered all over the place – locked away in some social worker's file cabinet in New York City, or hidden in the secrets of some strange Asian lady I've never met and probably never will, tangled between my own genetic makeup and the way my adoptive family raised me, left behind in Korea – a country I knew nothing about, pieces of me were everywhere other than inside me, which set me off on an adventurous journey to gather up all the pieces to put myself together, to unite myself… which eventually led me to yoga.
Since I was little, I've been fiercely independent – from not crying in the crib to ask for help when I was sick, crawling to the tops of slides on playgrounds when my parents turned their heads for a second, to being drawn to independent-minded sports like surfing and skateboarding. But it wasn't until I was in high school that this independence started to take me down some intense paths of self-discovery. I turned to sex, drugs, and self-mutilation while jumping around throughout all the schools in Dallas – from three different private schools to schools in rehab facilities, to homeschool programs, until finally I was sent off to boarding school in the middle of the woods in Prineville, Oregon. It was an intense program set up for "troubled teens." We went through "Life Steps" that were meant to break us down in order to build us back up. I remember my mentor telling me to give him a blow job in front of the whole group to prove a point. I didn't. But the hardest thing about that school was not the things they put us through physically and emotionally – pushing wheel barrels up hills that were full of rocks or not knowing who to trust because confiding in the wrong person could lead to heavy consequences, but it was the psychological turmoil inside my own head that was the biggest challenge of all – should I keep resisting? or just give in to the program and trust their authority which in my heart I knew, I knew couldn't be ethical? We had absolutely no privacy to even sort our own thoughts through. When my journal was discovered and taken from me, I had to start secretly writing my own thoughts in the margins of Catcher in the Rye. A few years later, it got shut down for child neglect and abuse. While it brought me so much relief to finally have validation in my distrust for that program, it also reinforced my beliefs not to rely on or trust others.
During my stay at boarding school, I found a way to run away while on a meds trip – all of the kids, including myself, were on a lot of medication that required routine visits to the local psychiatrist. While waiting in the lobby for my visit, me and this other student, a girl who threw a blow dryer at my head my first day I was admitted, found a backdoor next to the bathroom that led into the alley and into the free world. I asked her at the risk of her turning me in, "If somebody asked you to run away, would you?" She said, "Yes." "Well, I'm asking you right now." She sat there. I got up and started walking toward the backdoor. And she followed. Heart pounding. To make a long story short, we escaped but eventually got caught and both of us were sent to the deserts of Idaho. They didn't want us in the same group, so her three-week program started right away, while mine started with an extra week of being in quarantine. Alone with two young, dopey escorts, not knowing what was to come, I sat in the middle of nowhere sleeping in a mouse infested cabin waiting to start something I didn't know anything about. I didn't know if I wanted the next week to start or if I was better off with the mice. There were so many mice that they were crawling over our feet. I have a mouse phobia to this day. And that was only the beginning of Hell.
Finally, it was my turn to start my desert "boot camp" where I joined five other girls and two instructors and had everything taken away and replaced with the absolute bare essentials. Coming from some of the most prestigious private schools in Dallas, believing that Doc Martin shoes and driving Hummers at 16 was the most important thing in the world, being thrown into a life of hiking for 17 miles to find water that might not be there, using a handmade pack from tarp and cordage with only a one time lesson to learn how to build the pack without the ability to ask any questions, wearing clothes that we had sweated in and slept in the dirt for days without being washed, sleeping wrapped up in a tarp like a burrito with the worry of scorpions and rattlesnakes looking for warmth, eating from sticks we found off the same ground that cows roamed around in, popping blisters that covered the fronts and backs of our feet only to be forced to keep hiking the next day, being forced to drink water until we threw up and then having to drink more water to replace the water we didn't keep down, and wiping ourselves with sage and rocks after squatting over a hole we dug out from the hard dirt was the biggest turning point of my life. At one point, I looked down at the sage I had been using to wipe with to find I had been wiping with a branch that some sort of silkworms had been using for their nest. But, it wasn't all bad. In fact, it only took the second week of this torture before I started to feel at home. We learned how to navigate the land, use the plants that surrounded us to survive, learned how to make fire from sticks, and most importantly we were forced to use the strength inside even when every single thing we knew had been taken away. And that's the moment I stopped surviving and started to flourish – the moment I realized in order to find your strength, you have to be pushed to your breaking point.
Years later, now in college, I studied sociology – where I scientifically learned to not trust people, drawing me back to the wilderness. Though I had my experience in the desert, that's about all I knew of the wilderness, and I craved more – I trusted it. So, I took an Outward Bound sea kayaking course in Alaska. I was on the expedition with about five other young adults and two instructors – waking up at 5 A.M. in the morning, stuffing our bodies into stinky, cold, wet suits while getting eaten alive by tiny mosquitos so we could catch the tide to take us deeper into the untouched wilderness. If we were to sleep in and miss the tide, we would be stranded until the next day, but being a day behind schedule was not an option. Our life revolved around the ocean and its tide, and we learned it was easier to just move with it than to resist it. And with that lesson, my resistance to everyone and everything started to soften.
Fast forward to over 10 years later, I still had a lot to figure out. The desert was only the detox stage and the planting of a new seed while the ocean brought me a little bit out of my hard shell and swayed me to go with the flow. The last few years of college I opened up my heart to a German Shepherd dog I found off Craigslist. Because of the dog, I stopped hanging out with the wrong crowd, finished college with all A's, and started to care about my health. The process of opening up to love had begun and is still something I have to practice, but at this point in my journey, I became aware of love's strength. In 2012, I lost the dog to cancer, which triggered me to hike the Appalachian Trail. For five months, I hiked up and down mountains through record heat waves, getting stuck in lightning storms with trees falling all around me, and overcoming mental and physical fatigue to convince myself that I could overcome heartbreak, that I was strong, that I was resilient. If I could train my body to do it, then I could train my head to follow.
It wasn't until my thirties though, that I came face to face with the realization that all the strength and resilience in the world was not enough to feel complete. I moved into a van in 2014 – still radically independent and maybe even a little more than before. At this point, I could sleep several nights in the wilderness without anybody around and feel completely safe and satisfied – safe from another heartbreak. But I took it a little far that summer and spent a month in the backcountry of Montana – without cell service, and without seeing humans for weeks at a time except for coming into town once a week to get groceries. It was about the third week that I started to lose my mind and came to the primal truth of how important human connection is. People need love just as much as they need air. That's when I knew I had to rewire everything. The trauma my brain had adapted to from being separated from my mother as a baby, the disconnect from my family growing up, the brainwash from the boarding school, the lessons of the desert that taught me that I could survive all on my own, the heartbreak from losing my dog, the toughness I had created to make up for the brokenness inside…all had to be let go. I had to start over.
The next few years living on the road, knowing I needed to practice connection, but not knowing how I did a complete 180 after meeting 2 brothers that also lived in their van – they called themselves TheVanWithNoPlan. They said, "Yes!" to everything, said, "Hello!" to everyone, and soaked up life like a sponge – I had never met anybody so genuinely positive and so happy. After meeting them, all of sudden I didn't need these rough and lonely paths to teach me who I am, instead, I started to find positive and happy experiences to teach me. I, too, began talking to strangers, doing everything I was invited to do, and making friends with people in a matter of minutes, and I realized that even if I had everything in the world – including the ability to find inner happiness without having much, without the ability to love, I would always, always have nothing. But if all I had was love, I had everything.
After a few more years traveling in the van, getting better at connecting with all kinds of people on the road, and then taking my travels overseas in 2016, continuing to practice connecting with even more kinds of people in a completely different way, including connecting with myself, I am finally just now realizing, that we are all on the same journey – adopted or not, the rich and the poor, the crazy and the stable, the kind and the cruel, no matter what somebody looks like, or what their personality is, or where they came from, or where they're going, we all have these journeys that eventually all lead to love – whether we get there or not is up to each and every one of us. And by focusing on our differences – good or bad, only leads to isolation, versus focusing on the one thing we all have in common – love – which leads to absolute freedom. And the more love, the more freedom.
Has it been a smooth road?
It has absolutely not been a smooth road but I would never have wanted it any other way. Change happens when the ground is shaking and your insides are burning. It's taken my thirties to start to see the patterns of being human, to accept them, and trust them. Just like the earth, life has tremors, eruptions, avalanches, and earthquakes that have to take place in order to transform. There's no stopping it, you can only practice getting better at accepting it and finding purpose in the chaos. Being human has its own process of transformation – heartbreak, loss, pain, sickness, stagnancy, stress, falls, disappointments – all necessary for growth, for life. If you want to flow, crash. If you want to feel calm, first feel the storm. If you want to grow, you must hold yourself trembling at the edge – just a little bit longer than you thought you could. The bigger the shakes, the bigger the transformation.
Please tell us more about your business, what you are currently focused on and most proud of.
Since 2013, I've been making bracelets and selling them through Etsy. It was something I could do from the road. The shop comes straight from my heart, and over the years it has changed a lot since the day it opened in November of 2013. I didn't know what I was doing, and though I still don't always know, after over 5 years, 80,000 plus miles, 1,710 sales, and falling more and more in love, and out of love, and back in love with my shop, I've found a growing acceptance for myself along the way and have come to the realization that love is all about the willingness to change and grow. If I was still making the same bracelets as I was the first year, or even three years ago, I don't think I would've continued – no matter how much I loved it at the time. But it's the constant evolving that keeps my love for making bracelets going and growing. And though change can be risky, and terrifying, it is also the biggest motivator. And so is love.
The most beautiful thing about art is how you can put your whole heart into something and then give it away. Unattached. In fact, it's almost as if the piece is not complete until it's shared. And the more beautiful it is, the more you want to give it away, and not keep it for yourself. That's art. Jewelry is my art. It's the outlet for my heart and soul – a place for me to let go and not hold back. And what I love about jewelry the most is that it moves with the person wearing it and goes out into the world to be shared again and again and with everybody who sees it, rather than being stuck in one place – clinging to a wall, or collecting dust on a shelf. A metaphor within itself.
But for the first time, I made a piece the other day, late at night the image came to me, and I couldn't stop making it. I felt like I was dancing. It just flowed so freely without the worry of anybody wanting it. And by the time I was done, the thought to sell it crossed my mind, but in my heart, I couldn't part with it. I was part of the necklace. I was the final bead to its design. And that's my goal with every piece I make, for someone to see it and feel like they're the missing signature in the corner of the painting. That it's theirs and only theirs. To feel a little more understood by others when they're wearing it. And when others see it, they see you and only you.
For good reason, society often focuses more on the problems rather than the opportunities that exist, because the problems need to be solved. However, we'd probably also benefit from looking for and recognizing the opportunities that women are better positioned to capitalize on. Have you discovered such opportunities?
People ask me all the time if I feel nervous as a woman traveling alone. No. And in fact, I see more solo female travelers than I do men. I don't feel nervous about being a woman, and I don't understand that idea. Sometimes, I'll get nervous about a mountain lion pouncing on me if I'm going for a trail run. It triggers their prey drive. But I'd have the same problem if I were a man. The media tries to scare everybody but I'm out there, in the woods, in the towns, in the big cities, and all I've experienced has been infinite kindness.
Contact Info:
Image Credit:
Collin Arant, Linn Daugherty
Suggest a story: VoyageDallas is built on recommendations from the community; it's how we uncover hidden gems, so if you or someone you know deserves recognition please let us know here.