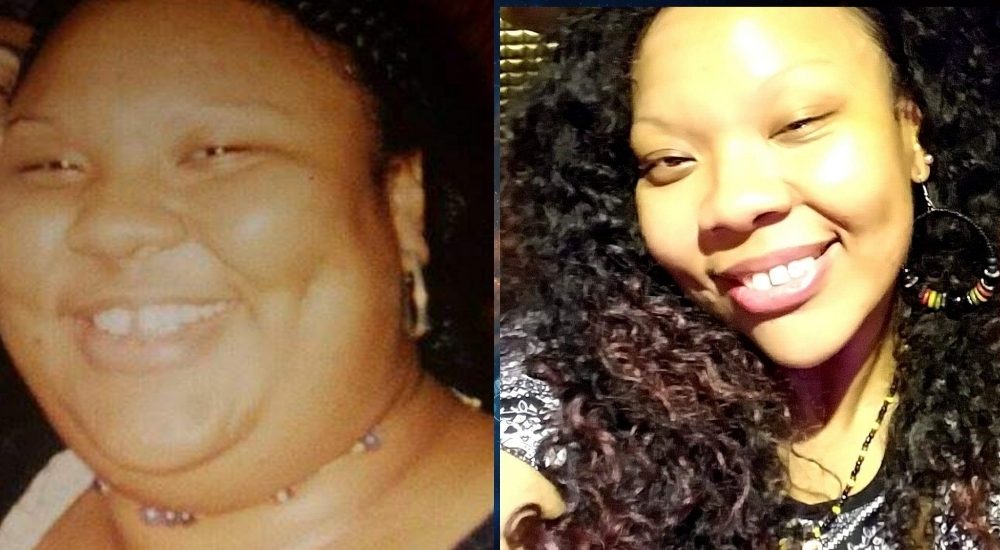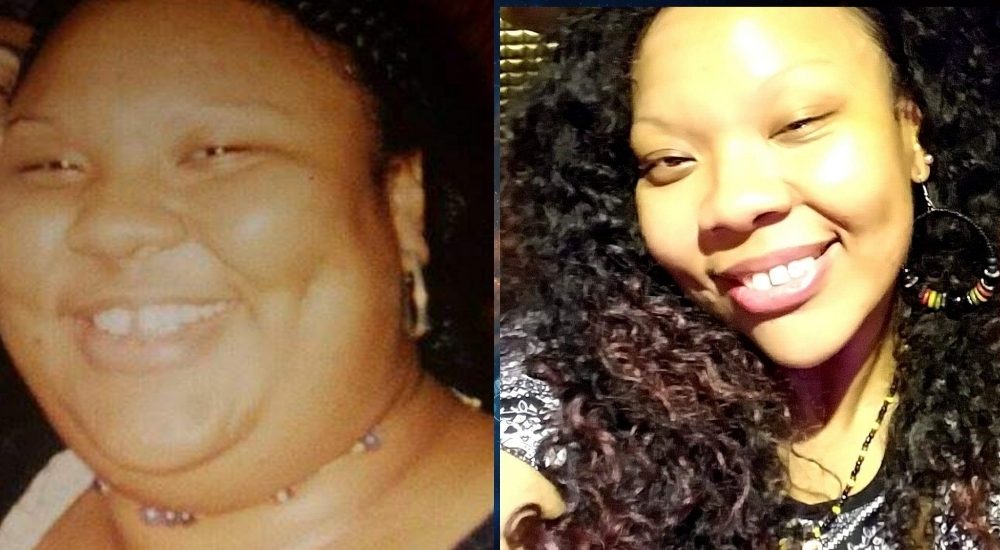 Today we'd like to introduce you to Sarang Douglas.
So, before we jump into specific questions about the business, why don't you give us some details about you and your story.
My name is Sarang and I'm a mother of 5 beautiful children. Eleven years ago, I realized very quickly that I needed to regain control of my life when I was diagnosed with Graves Disease and then Hypothyroidism, that news was also combined with having sleep apnea. I found myself sleeping with a Cpap machine every night because I would just stop breathing in my sleep. The exhaustion from the apnea and the effects of hypothyroidism combined were almost too much for me to handle on a daily basis. I couldn't remember what it was like to have a normal day where I didn't feel tired, sluggish or depressed. I was not eating healthy at all nor was I really working out. I gained weight at a steady pace between pregnancies and watched it happen. I was told that I could potentially come off of the Cpap machine if I lost weight; however I knew that the thyroid disease would be a life long impairment. I knew back then that in order to prolong my life for the sake of my children that I needed to really put my foot down and turn all of my good intentions for myself into definite actions. On a lighter note, another motivating force was my then three-year-old that could out-sprint me.
9+ years ago, I was down from 400+ to 380 pounds. I had lost weight up to this point by doing workouts by myself in my living room with various workout DVDs. I was too embarrassed and self-conscious to join a gym and work out in public but my MIND was finally ready to start making changes. I eventually became a PLUS SIZE dance fitness instructor when I got to the 341 lb mark! I also significantly changed my eating habits and started becoming more knowledgeable about portion sizes and processed foods. This change in my eating habits and the increase with my workout regiment attributed to the bulk of my weight loss to date.
Has it been a smooth road?
It's taken many long hard years of consistently eating better and working out to get to where I am today. As a FOOD ADDICT, I STILL have my UPS and DOWNS!! You first have to address whatever issue it is that makes you seek comfort and solace in food and over-eating, for myself I dealt with many years of depression amidst lost pregnancies, childbirths and thyroid disease. It didn't help that our society in general frowns upon morbidly obese people, the stares….the laughs and the cruel comments are very hard to endure. Once you have it in your MIND that you are going to SUCCEED you should Surround yourself with like-minded people~ my visual transformation took place in front of my friends that came out to workout with me in class. My sister-friends-Life companions have watched me lose well over a hundred pounds, and now I find myself in a position to give back and testify to the struggle, excitement, success and achievements we have all now made together thru-out this journey. My passion is to help my all who I encounter become comfortable with themselves and embracing the beauty of who we all are as mothers, sisters, wives and daughters and encourage and empower each other as WOMEN. I'm 5'9″ and at my heaviest, I was 425 pounds. I kept that number to myself for a very long time. One of our Fluffy-N-Fit mantras is "Focus Forward with NO Apologies".
I'm Still Walking the walk and Talkin the Talk….I give my ALL to the siStars that come to my classes…be it One, Two or One Hundred…im Thankful to my siStars that come and work out WITH me…it's a different type of Vibe when your Instructor is on the SAME MISSION as YOU!
So let's switch gears a bit and go into Fluffy-N-Fitness story. Tell us more about the business.
I started developing Fluffy-N-Fitness in 2014 and in 2016, we became branded! "Fluffy-N-Fitness" is now recognized as a Group Dance Fitness/Aerobics Format in the United States and has been featured on ABC WFAA Channel 8 and many other radio talk shows and syndicates. Our goal is to help as many people as we can Globally with our Wellness Movement. We are Fluffy and physically FIT! We are Defying Stereotypes! All of our Inspiration Sources (instructors) are success stories themselves so we are Empathetic with not only the physical body but the mental as well. We have partnered with other organizations to offer Nutritional coaching, meal prepping for success and mental health solutions. Our volunteer team is always on the go at various 5ks and charity events. We offer masterclasses and our "Fete-4-Thyroid" Awareness Dance Fitness Festival will be going into its third year in 2020! The Fluffy-N-Fitness Confidence 5k made its debut in 2019 and will touch other cities and states. We are also Cultural Ambassadors and thru our "Fluffy Mas" organization we invite all to learn about Afri-Caribbean culture/history and participate in Caribbean carnival experiences!
"Fluffy-N-Fitness is a High Intensity, Low Impact Afri-Caribbean dance fitness format that incorporates "Empathetic Movements" to Maximize Fat Burn with Focus on Abs & Core!" Fluffy-N-Fitness sessions incorporate the science of High-Intensity Interval Training combined with the use of weighted Hand Gloves in three segments: Fluffy Blast (Cardio), Fluffy Sculpt (Toning/weighted hand gloves) and Embrace Ya Fluffy/aka Mirror Work (Self Reflection). Fluffy-N-Fit's "Empathetic Movements" are perfect for those Striving to break out of Morbid Obesity, recovering from injuries or those seeking a Great Cardio, Sculpting and Conditioning workout to Afri-Caribbean Music!! Fluffy-n-Fit Afri-Caribbean Dance workouts are for ALL fitness levels and body types. My love for Reggae, Dancehall and Soca music goes back 20 plus years and I've combined my passions for the music and the workout into one! We have the pleasure of working with Up and coming Reggae, Soca, Afrobeats Artists and Producers to help promote their music as well thru our Fluffy-N-Fitness movements.
The Fluffy-N-Fitness #Wellness Movement strives to encourage individual weight loss and better health by promoting self-acceptance and self-love first as the foundation!! Our Unique SiSTARhood transcends the studio walls and We come together to SUPPORT, ENCOURAGE and Motivate to attain realistic LIFESTYLE changes!
Who do you look up to? How have they inspired you?
Ready to Inspire? Fluffy-N-Fitness instructor certification workshops will be launching soon!!! I am forever thankful to my fitness mentors and still hold them close and dear to me to this day. Emma Foster-Ford (Nuff Said Fitness), Tracy Galchutt (Blink Fitness), Rodney J. Morris (Fitness Connection) have all pushed and supported me over the years. My Fluffy-N-Fitness team, Jennifer Simmons, Lisa Caraway, Michelle Stanton, Carole Sturm, Amy Smith, Helen Perry, Brit Garcia, Rosa Martinez, Ms. Redd, Dee Blow, Roshunda Johnson, Tina Sauceda, Brendys Hawkins, Angel Davis….have dedicated their time, energy and efforts towards building the brand over the years….I can never thank enough.
Pricing:
Fitness Connection and Blink Fitness members can attend any Fluffy-N-Ftiness session as part of their membership
Contact Info:
Address: Fluffy-N-Fit classes are regularly offered at various Fitness Connection and Blink Fitness locations thruout the DFW!
Fluffy-N-Fit Monthly themed master classes are offered at various locations across the DFW and the nation! For more info Check the events tab on the Fluffy-N-Fitness web page! 😍
Website: www.fluffynfitness.com
Phone: 2145860744
Email: fluffytestimonials@gmail.com
Instagram: @fluffynfitness
Facebook: https://www.facebook.com/fluffynfitness/
Twitter: fluffynfitness
Image Credit:
@eyeamflash/Lisa Caraway
@eyeamshutter/Michelle Stanton
@easy_street_images/Addison Carey
Suggest a story: VoyageDallas is built on recommendations from the community; it's how we uncover hidden gems, so if you or someone you know deserves recognition please let us know here.