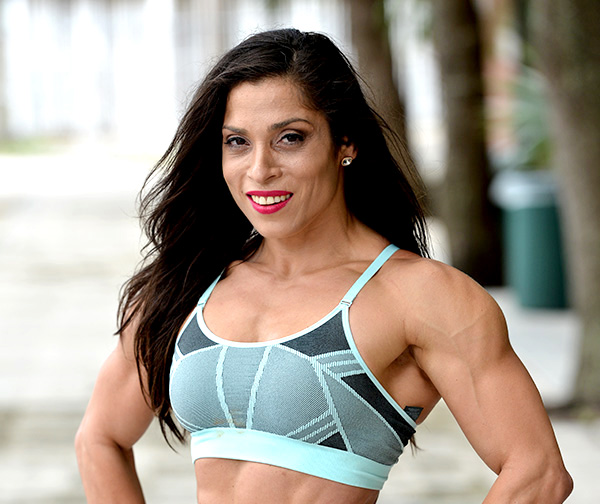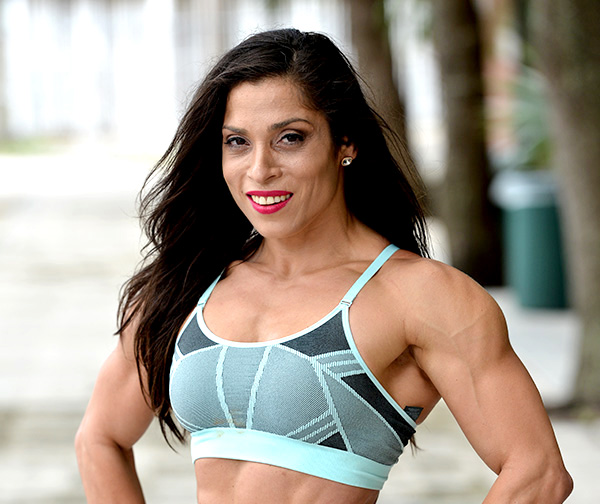 Today we'd like to introduce you to Stephany Acosta.
Stephany, please share your story with us. How did you get to where you are today?
When I was 20, I got introduced to the working world. I got a job in telecom and worked my way up from sales to account management. I did this because I thought it was what I was supposed to do. I didn't feel like I was living my purpose. I was making good money but unhappy and tired by the end of my workday. This kept me from being active like I was when I was younger. After 5 years of being in the industry and moving around to different competitor companies, I got laid off. That's when I decided I wanted to do something that I actually loved. This soul-searching is what led me to get certified as a trainer. And I can honestly say, I love what I do! There nothing better than transforming someone's life.
After working in the industry for 8 years, I took a leap of faith to start this company. Working for big gyms allowed me to see how many people were intimidated by the culture. And why wouldn't it be when you're working out next to some guy that wants to scream bloody murder while doing a bench press! I'd be freaked out too! So after working for a small personal training company, I decided I wanted to create my own atmosphere where people would feel comfortable as they are while working on transforming their bodies and minds.
After five years of opening Elevate Fitness, I am so excited to say we officially opened our very own location. It has been an exciting and humbling ride!
Has it been a smooth road?
It was not an easy road, I can tell you that. I think I'm one of those people that just has to go through fire to be refined! One of the big challenges I can say was going from personal trainer to business owner. My 1st year I think I got busy enough where it was just too much for me to handle and I needed to hire help, That was when I got thrown into having a business. Once you start to grow, you have to step away from training and more on the business details. It was quite an adjustment and it still is.
What I can say is now after 5 years experience is that I learn to decipher what I can do, and what I need to delegate to someone else. I can get so bogged down with some of the details of the business that I forget why I even started training! My connection is with the clients, so I try to make time for them and help them as much as possible. I am so happy to have team trainers that also care. They are so passionate and creative with how they work out our clients that when I am not training, I can focus on growing the business. This is also what I love to do because I get to meet new people that I can help transform whether it be physically, mentally or emotionally.
From negotiating rent for our space to working with terrible contractors, there were so many bumps getting to the final project. And even still, now that we finally have our space, it becomes challenging on how to grow it. Having a business isn't easy, but when its a business doing something you love- it's totally worth it.
One of the other biggest challenges I think was just believing I could. There is always that fear of failure, fear to step out into the unknown. That fear is quite crippling… if you allow it to be. To fight past the fear if I can't and truly believe that I can… that I can have my own gym, help others improve their quality of life, and have a great team, it was one of the greatest challenges I've had to face so far. It has also been the most rewarding.
One of the important pieces of advice I would offer to any woman starting out would be to know what you passionate about and do it. Understand it will not be easy, but it will be rewarding. And before you take that 1st step, make sure you know that you can do anything you put your mind to- and remind yourself of that frequently.
So let's switch gears a bit and go into Elevat Fitness story. Tell us more about the business.
Our main focus is personal training. We create individualized programs for people wanting to get in shape and tailor it to their fitness level. We also provide boot camps for businesses in Dallas. Those would be our 2 biggest products. I would definitely be proud of our transformations from these 2 programs.
We have just recently added group classes to the mix, so hopefully, I can add that to the list of achievements for 2018! As well as competing this year in 2 fitness competitions. What kind of trainer would I be if I didn't set an example and set the bar high! I hope to make top 5 nationally this year.
I think what sets us apart is the connection that we have with our clients. My team and I genuinely care about the transformation of our clients, and they know it. I think that's what our clients would say about why they come back and I think that passion to help goes a long way.
Looking back on your childhood, what experiences do you feel played an important role in shaping the person you grew up to be?
I think my childhood did play a role on a subconscious level, but subsequently, it is also part of why I may struggle. I didn't come from the greatest childhood, and I think that is considered the black sheep of the family as a child is what drove my ambition to strive for better and better within myself. I wanted to step away from any stigma that was associated with it. There was a lot of self-doubts to work through on my journey in life though.
I do think that without the doubt, you can't truly believe. You have to know what it's like to feel defeated in order to distinguish victory. Feeling defeated and hopeless as a child really allowed me to appreciate success and moving forward the way I have. It put me on a road to self-development journey. It allowed me to find a peace that I had been searching for. And my journey put me in a place where I had to believe in myself, even where others didn't. And, that brings a joy and happiness that bring contentment. I proud to say I have overcome what I have. I hope I can help others to do the same.
Pricing:
Personal Training $55-$75 per session
Fitness Classes $20 drop in class
Corporate boot camp $10-$15 per class
Contact Info:
Address: 13410 Preston Road Suite C Dallas, Texas 75240
Website: www.elevatefitnessnow.com
Phone: 214-302-9788
Email: stephany@elevatefitnessnow.com
Instagram: @elevatefitnessnow
Facebook: ElevateFitnessNow

Image Credit:
NPC new online, Dan Ray Photo, Nimi Natan
Getting in touch: VoyageDallas is built on recommendations from the community; it's how we uncover hidden gems, so if you know someone who deserves recognition please let us know here.