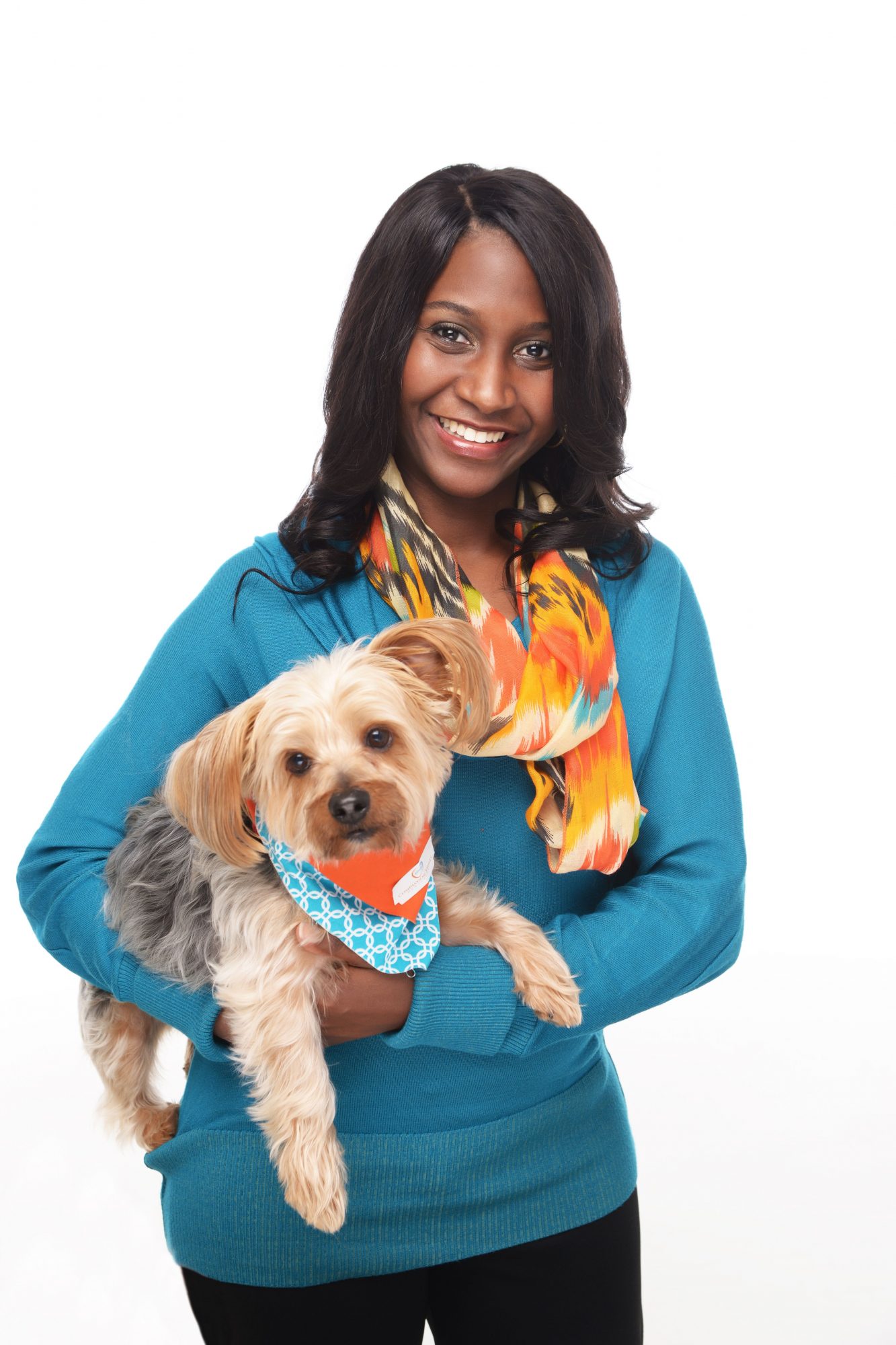 Today we'd like to introduce you to Dr. Toya Dudley.
Dr. Dudley, please share your story with us. How did you get to where you are today?
I am a General Dentist, I was born and raised in Topeka, Kansas. I always wanted to be a dentist since age four, due to the influence of a family dentist in my hometown. I remember my first dental visit seeing Dr. Strout at Gage Center Dental Group, the doctor and the staff were very friendly and showed compassion with their patients.  As a child I saw how the doctor and the staff really enjoyed what they did in providing dental care. Dr. Strout and his staff were great with children, they showed me how important it was to take care of your teeth such as going over tooth brushing and what can happen when you do not take care of your teeth such as getting a cavity. Like all children was also happy to get prizes for being good such as posters and toys. I even took a picture with Dr. Strout and still have this picture to this day! I remember as we were leaving the office and getting ready to go outside to the parking lot to get in the car, telling my mother that I wanted to be a dentist when I grow up. At that time, she just said "ok" and smiled, I'm sure she did not believe me because most kids change their minds of what they want to be when they grow up. However, as time went by, and as I kept going to my dental exam and cleaning visits, the more I visited that office, I was convinced that without a doubt I wanted to be a dentist.  Oral health fascinated me, my favorite subjects in school were always health and science.
After graduating from Shawnee Heights High School in Kansas, I attended the University of Nebraska-Lincoln and received a Bachelor OF Arts Degree in Communication Studies and a Minor in Ethnic Studies.  I attended dental school in Nashville, Tennessee and earned a Doctor of Dental Surgery Degree at Meharry Medical College. I also completed a one-year General Practice Residency in dentistry at Truman Medical Center Lakewood in Kansas City, Missouri. Overall, had a great experience at these schools and residency program.
As a National Health Service Corps Scholar, I worked in public health at a community health center in an underserved community in Louisiana for three years. In public health, I also participated in many community service outreach events. I have also worked in corporate and private dental offices as well when I relocated to Dallas, Texas to be closer to friends and family.
After having the opportunity to work in public health, corporate, and private offices, I decided to make the transition of establishing my own practice called Compassion Smiles Dentistry in Coppell, Texas on July 2018.
In my spare time, I love traveling, photography, and spending time with family & friends and my dog Pete!
Has it been a smooth road?
My journey of being a dentist has not been a smooth road, there have many been bumps along the way. I was told many years ago, that I was not capable of being a dentist, and had a period in my journey of questioning if I should continue in pursuing dentistry. But through it all, I have been determined to not give up and to fight! I have been reminded even recently when challenges come such as obstacles of juggling being a leader in your office (boss), business owner, and a dentist that anything worth having is worth fighting for. So, I tell all women especially young people to not give up on your dream or dreams no matter what obstacles come your way, but if you want it, you must fight and if you believe in a higher power to also have faith.
So, let's switch gears a bit and go into Compassion Smiles Dentistry story. Tell us more about it.
Compassion Smiles Dentistry offers general dentistry services to children and adults: cleanings, exams, extractions, restoring implants, crown, and bridge, fillings, root canals, dentures, whitening, preventive care: sealants, fluoride. We will also have an orthodontic program in the future to provide braces and Invisalign (clear aligners).
We also offer an anesthesia called Kovanaze, which is nasal spray anesthesia that will numb teeth to provide oral care without the traditional use of needles.
The Amenities that Compassion Smiles Dentistry offers is to help patients to feel calm and reduce anxiety are nitrous oxide sedation, blankets, neck pillows, warm towels, massage feature of the lower back in the dental chair, tv's to watch Netflix and Pandora while having oral care, noise reduction headphones, and a beverage bar serving coffee, water.
What our office is most proud of and what sets us apart from others is Compassion Smiles Dentistry office culture and environment.
Many offices, unfortunately, I have even worked for, patients are treated as a number, not as a person in providing oral care. It is important to shift from this… in order to provide the best oral care possible, you need to have Compassion for your patients.
The atmosphere for our office feels like "home" it is a calm and soothing environment that our patients can feel and see. But our patients can also see that our dental team enjoys what they do and work in a calm and soothing environment.
At Compassion Smiles Dentistry, our dental team strives to provide quality dentistry through compassion in a calm and soothing environment to patients of all ages. We are a family dental office and enjoy working with children and adults in striving to provide the best oral care possible. Our office is also involved in participating in community outreach events such as health fairs, going to schools, and daycares and educating the importance of oral health. It is important to try to make a difference in the community and other communities that our office serves. I love dentistry, and I am very compassionate in working with patients. When I am talking with individuals about dentistry, I always say, "We are not just treating the mouth, we are treating the person and everyone is a unique individual, we need to pay attention to this." Often, people do not like going to the dentist, due to past experiences that have been negative. Our dental team at Compassion Smiles Dentistry work hard to make sure that when a patient comes to our office, we want them to know and feel that we genuinely care about them as an individual.
Looking back on your childhood, what experiences do you feel played an important role in shaping the person you grew up to be?
The support and encouragement of staying determined and not giving up from came from my mother, father, aunts, uncles, cousins, friends and mentors. Everyone had something that they taught me in being a better person, I am truly grateful in having these individuals in my life.
Contact Info:
Address: Compassion Smiles Dentistry
171 North Denton Tap Road
Suite 200
Coppell, TX 75019
Website: www.compassionsmiles.com
Phone: (469)-993-0070
Email: dental@compassionsmiles.com
Getting in touch: VoyageDallas is built on recommendations from the community; it's how we uncover hidden gems, so if you know someone who deserves recognition please let us know here.