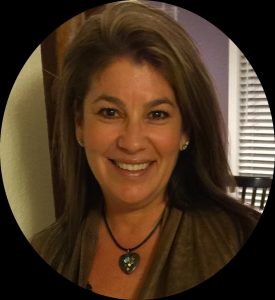 Today we'd like to introduce you to Kathryn Kurzman.
Alright, so thank you so much for sharing your story and insight with our readers. To kick things off, can you tell us a bit about how you got started?
I am a lifelong learner and have spent my entire adult life working in education, in some form or another. I have an undergraduate degree in elementary education from the University of Texas at Austin and began my career as an elementary classroom teacher. I left the classroom to raise my three sons but stayed abreast of educational issues and breakthroughs, as well as staying active within school settings as a volunteer.
As Director of Admissions of an Austin area K-8 school, I came to more clearly understand how important the academic environment is in developing passions and lifelong learning skills. A student thrives in a "right fit" environment and grows academically, socially, and emotionally. As my own sons became involved in extra-curricular pursuits- sports, youth groups, summer camps- I saw how informal learning environments introduced strategies and skills that benefitted my boys in their formal learning environments. I wanted to learn more and enrolled in graduate courses in creativity and talent development and shifted my focus to adolescents and emerging adults earning a certificate in experiential education. Taking what I had learned about "right fit" schools from my time working in school admissions, my knowledge of the many college campuses that I had visited throughout the years, and my research skills, I helped my sons and their friends through the college application process, that work led me to earn my Certificate in College Counseling from UCLA Extension.
It was also during this time that the parents of college students enlisted my help to work with students who were having difficulty keeping up with the academic pace of higher education. The students had not developed strong self-regulated learning skills and needed coaching to further develop and strengthen executive function skills. Working with these students inspired me to apply to graduate school, where I focused my learning and research on self-regulated learning and executive functions. I discovered my passion for guiding the development of the "how" in my students many years ago and am now able to better coach and develop those skills in the students I work with. In addition, the knowledge that I gained while earning my MSc has helped me dig deeper into the services and supports that universities offer to students, helping me to better identify right-fit learning environments for my clients.
We all face challenges, but looking back, would you describe it as a relatively smooth road?
I've been very fortunate; I haven't had to face many career obstacles. However, moving across the world to study for my MSc at the University of Southampton, UK was exciting, yet challenging. While I had completed two post-graduate certificates, being back in the classroom in an unfamiliar educational system, as well as writing a dissertation thirty-plus years after earning my first degree, had its challenges. Not unlike many of the students that I work with, who are having to juggle the daily life tasks in addition to academics for the first time, I too was doing this in a country where daily living tasks are handled quite differently than in the US. At times, it proved to be overwhelming, which impacted my ability to implement the strategies that I use to help with my ADHD, perfectionism, and anxiety.
The upside to the challenges I faced is that I draw upon those experiences in my work. I relate to the challenges my students face. I understand the stress and anxiety of struggling to follow the planned path to reach goals. I know how important it is to stop, reflect, and adjust my work plan at many points along the way. I am proud to say that I reached my original goal of earning an MSc with Distinction, but it was not a straight, smooth path. Nothing but Possibilities was closed while I earned my MSc. When I returned to the US, I moved back to Dallas after being away for almost twenty years. Restarting my business in a new city in the midst of a pandemic has had its challenging moments. I am very grateful for friends, family, colleagues, and former clients who have been cheering me on and helping me grow through the power of their referrals.
We've been impressed with Nothing But Possibilities, but for folks who might not be as familiar, what can you share with them about what you do and what sets you apart from others?
In my world, no student is ever behind. Students are exactly where they need to be, and my job is to coach students in reaching their goals. I work with high school and college students in two ways. I coach students in developing executive functions, the cognitive skills necessary to manage and organize behaviors, which will allow for task completion. I help students develop a "toolkit" of strategies and skills to draw from while working towards self-set life and academic goals. I am a cheerleader- there is no success that is too small to celebrate. My most important role is in helping the student build self-knowledge and self-confidence so that my support can slowly be pulled away, as the student demonstrates that he or she can implement strategies and skills to complete tasks.
I also coach high school students through the college search and application process. This can and should begin early in the student's high school career. My work begins with the family to understand their values, hopes, and dreams for their student's higher education journey. I draw upon those values while I research and identify good match universities for the student. I believe that students will thrive in an environment that is the right fit- a place where the student has many possibilities for academic, social, and emotional growth. After working to solidify the universities' final application list, I provide a timeline, guidance, and encouragement in completing application components. I do not guarantee acceptance at any university. Instead, I guarantee that I will give my all to making the process as stress-free and enjoyable for the student and family. I know that each student is unique; thus, I do not have a set program that I take students through. Instead, I have my own "toolkit" that I choose from to work with every student in an individual fashion. I meet students where they are and build from there. I value the student's input, and we co-create a plan to reach goals and work together to tweak the plan as we see fit.
Most importantly, we celebrate accomplishments together, no matter how small. I relish the moments when students reach out to share their successes, even after we have ended our work together. I coached a young man with ADHD and executive function struggles through the last two years of his undergraduate degree. We focused on organization and study skills, as well as how to tackle bigger projects and papers. After he graduated, he moved back to his hometown to pursue additional coursework and test prep before applying to a graduate program. One day, he sent me a video of his great big color-coded wall calendar. He was so proud that he was using strategies that we worked on together and saw their value in reaching his goals. He has recently been accepted to graduate school and continues to share his successes with me; it is a testament to the relationship we forged together. Those moments when students feel good about themselves, as they achieve their work goals for a day, a week, or longer, bring me so much happiness. I can hear in students' voices and see on their faces how proud they are of themselves; that is when I feel the most pride and gratitude in being able to do the work that I do.
Alright, so before we go, can you talk to us a bit about how people can work with you, collaborate with you or support you?
My business has been built from referrals from past clients, as well as educators, diagnosticians, and other professionals who support students. I partner with other coaches who have different specialties or focus on populations that differ from mine. I firmly believe that no one person can do it all, and therefore, I am constantly adding to my professional village to draw from in support of my students and families. I have developed several workshops for late middle school-early high school students and families with topics such as deciphering university ranking systems, writing application essays, preparing materials for teacher recommendations, and academic and extra-curricular planning. I also lead workshops for parents, educators, and students on self-regulated learning: what is it and how to increase SRL proficiency; organization of study time and spaces; and supporting the development of executive function skills.
Contact Info:
Suggest a story
: VoyageDallas is built on recommendations from the community; it's how we uncover hidden gems, so if you or someone you know deserves recognition please let us know
here
.