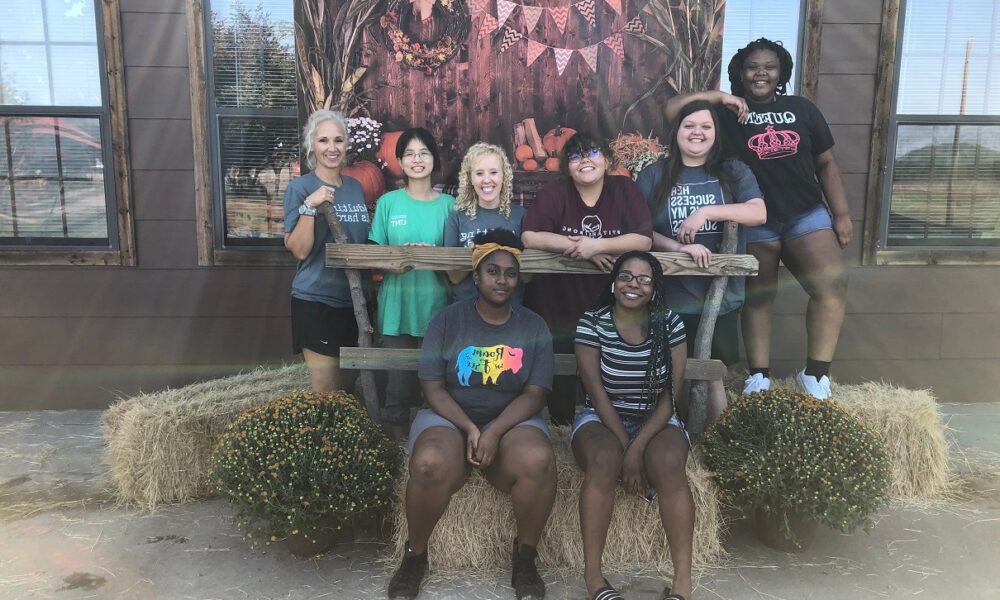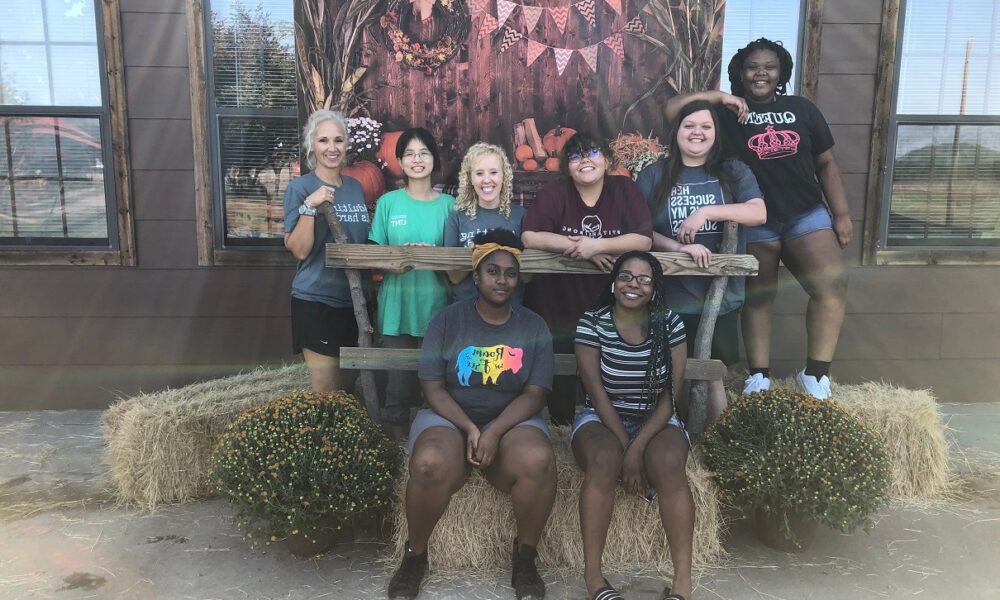 Today we're excited to introduce you to Hope Broomham. Hope is the Director of Programs at the nonprofit Jim Riley Outreach and is also a content partner. Content partners help Voyage in so many ways from spreading the word about the work that we do, sponsoring our mission and collaborating with us on content like this. Check out our conversation with Hope below.
Hi Hope, thank you so much for sitting down with us again. For folks who might have missed our initial interview, can you start by briefly introducing yourself?
My name is Hope Broomham and I am the Director of Programs at Jim Riley Outreach. We operate two transitional living homes in Collin County: Blake's House (for women) and His House (for men). Our transitional living homes serve young adults aged 18-25 who have aged out of foster care, or who are homeless and without critical supports. We provide a warm living environment, equip residents with life skills, foster educational and career advancement, and build a network of support around them through mentors and individual coaching.
What has happened in your organization since we last spoke? Any updates?
We have had a very exciting update since we last spoke: the opening of a secondary program- His House! As we operated Blake's House and built a deeper understanding of the transitional living community, we saw a huge gap in services for young men. At the time, there was only one other program in our area that serviced this population, compared to the variety of programs that now existed for young women. Bill Boney, a beloved board member, lead the charge in getting this program started and has done a fantastic job bringing it from just an idea to a reality. We launched the program this past November and have seen great success thus far. One of the young men in our program graduates high school this week and is looking forward to attending college in the fall!
What have been some of the greatest successes for your organization?
At Jim Riley Outreach, we feel that every youth we are able to come in contact with and help is a success- even if it is just to help them achieve one item that helps with permanency (obtaining an ID, meeting with a counselor, completing drivers education etc.) There are moments worth celebrating for everyone that we work with, but there are a few stories that really embody what our aim is, and showcase our hopes for all of our residents.
This year we had a resident come to us who was currently in his senior year of high school. While with us, he had the stability needed to thrive during his last year and graduated in good standing. He has also maintained the ability to budget and has shown great self-discipline in saving for the future. Additionally, he grew in his employment skills and worked his way from a part time job to a full time position. He recently got accepted into the University of North Texas at Dallas and is looking forward to starting college this fall.
One other story that we love is a resident who came to us with big dreams, but unsure of how to get there. With a little guidance she has: completed drivers education, spent many hours in driving practice, passed her driving test, as well as saved for and purchased her first car. She has also completed an online certification program in her career field and has a clear vision of where she wants to go in her vocation. Additionally, she has been faithful to pursue counseling and other activities that foster a space to heal from past pain and aid in her development to become the healthiest version of herself that she can be.
These residents paint a picture of what it looks like to cultivate long term life change. We believe the solution to not returning back to poverty is holistic: it involves becoming healthy financially, building deep relationships, cultivating emotional strength, taking care of your body, and growing spiritually. We are so proud of our residents and all that they have accomplished to become stronger in all of these areas!
In your view, what are the core components of your program, what makes it work well?
We have three core components to our program:
The first is family dinners/life skills classes. Every Thursday our residents gather for a family meal and for life skills class. Each resident is responsible to choose a recipe to make once a month and they are considered the "head chef" that evening. While they grow in their cooking skills, they also grow in leadership and delegation as they choose who does what in preparing the meal. Our life skills classes cover a variety of topics in the areas of finances, personal living, interpersonal communication and spiritual development. Some of our favorites are going to the car shop to learn how to change a tire, and check your oil, as well as learning about different communication styles and how to grow in our communication with others. Upon exiting the program, many of our residents tell us that this is their favorite aspect of the program. They love the family type environment and find the skills taught to be useful in their lives going forward.
The second core component is our life coaching/goal accountability. Residents meet weekly with staff to develop goals, create action steps to reach them, and have accountability for personal growth. The goals start off small with tasks to accomplish each day and as the resident is able to see their progress, goals transition to weekly, and then monthly. We want our residents to feel empowered where they are at, but also challenged to keep moving forward. It is also very important that the goals worked on are ones that residents have chosen for themselves- we as a staff do not pick for them. We are here to provide guidance, but believe it is crucial for them to make the choices as it will produce better results in the end.
Lastly, we also strongly believe in mentoring. We provide every resident in our program the option to develop a support team to come alongside them as they make big life changes. We partner with Way Alliance to provide mentoring matches for our residents. Our hope is that these relationships continue long after the residents have been in our program. One of our residents transitioned to college and still sees her mentor for holidays, her birthday etc. We love seeing these relationships become something very meaningful for both parties.
I believe what makes our program work well is that we have clarity in what we expect (structure), but also try to create as close to a familial like environment as possible. Individuals who are interested in our program receive a handbook upon interviewing for the program. We believe it is important for them to understand what is expected of them, as well as what we seek to provide for them up front. Residents are also aware of what steps they must take to progress to the next level- so they are not left wondering what to do. Many of them have not had structure previously, so it can be a bit difficult to adjust to at first, but once they get in the rhythm they are able to see how helpful it is! Hand in hand with that structure is a truly caring environment. Studies have shown that the more familial a housing option is, the better chance you have for success. We aim to support our residents in both the little and big things. We hang their pictures in the house like parents proudly showing off their children. We keep our staff team small so that residents are known deeply and provided consistency. We having a saying around here that once you are a part of our organization, you are always a part. It is our desire that our residents know they have people to rely on both now, and for the rest of their life.
What does an average day at work look like?
Honestly, it is different every day! Some days are more administrative in nature, and other days are full of meetings with our residents, or taking them to various appointments. There are some rhythms each week that stay the same, but one of the things I enjoy most about working at Jim Riley Outreach is that each day presents a new opportunity!
How can other people or organizations come alongside you?
We could not do what we do without many people coming alongside us! We have various ways that individuals and organizations can partner with us. We have a monthly donor program, as well as specific activities that donors can sponsor and receive updates on. We are always seeking to grow our donor family, and would love for you or your organization to be apart!
We also have an amazon list for both of our houses that we keep up to date with current needs. Supporters can shop the list and the items will be sent directly to our houses! Additionally, if an individual or group would like to host a donation drive to help us stock up on basic supplies, we will always welcome that!
If you could tell the residents of your program one thing, what would you tell them?
I would remind our residents how capable they are, and that no matter what, we will always be there for them. I know many of them have had extremely hard things happen before they arrived at our doorstep, and it can be easy to let that get the best of you. I would encourage them that doing the work and pursuing healing is worth it, and that there is such a rich and full life for them that is theirs to discover- they just have to take that first step!
Thank you so much again for sharing all of this with us. Before we go, can you share with our readers how they can connect with you, learn more or show support?
We would love to connect with you! You can learn more about our programs or donate on our website https://jimrileyoutreach.org/.
To see more of the day to at our houses, follow along with us on social here:
Blake's House: https://www.instagram.com/blakeshousetx/
https://www.facebook.com/blakeshouse4U/
His House: https://www.instagram.com/hishousetx/
https://www.facebook.com/hishouseinc/
Contact Info:
Suggest a Story:
 VoyageDallas is built on recommendations from the community; it's how we uncover hidden gems, so if you or someone you know deserves recognition please let us know 
here.