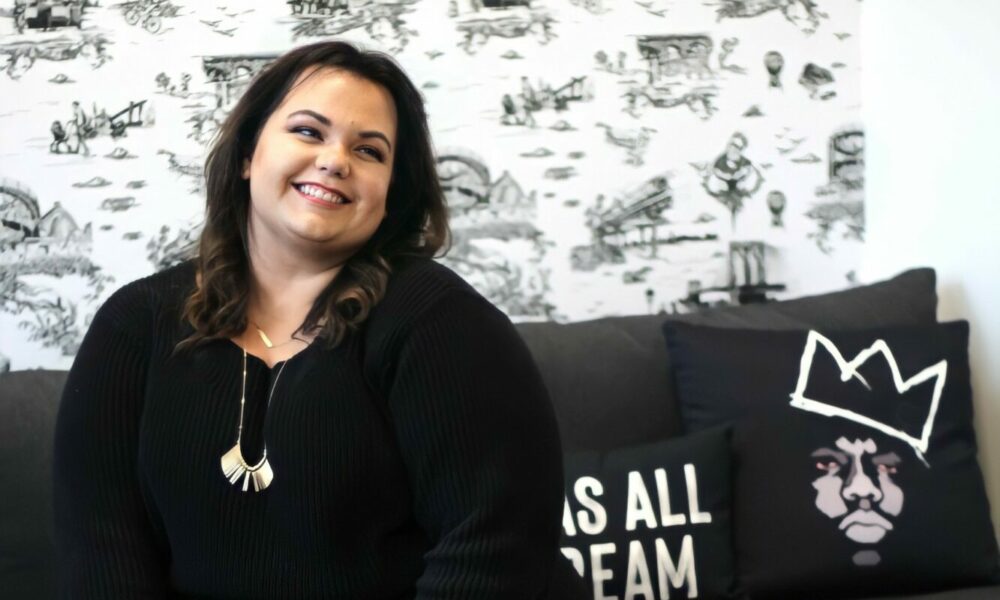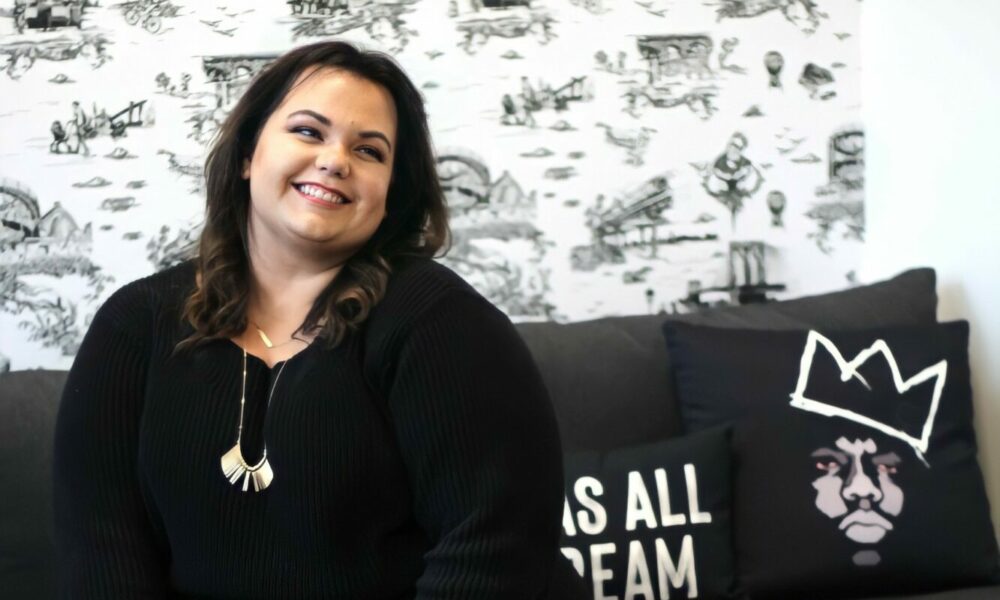 Today we'd like to introduce you to Elle Monus.
Hi Elle, so excited to have you with us today. What can you tell us about your story?
I grew up a small-town kid, in a small-town family, truly nothing extraordinary. Dad from Los Angeles, a mom from the projects in Dallas giving us better than they had. Id say my actual career took its first steps when I was 11. My mother had died and my dad was doing his best to raise us on his own so during the summer while he was at work, I would go to the local women's crisis center and volunteer every day from 9-5. For me it wasn't a chore, It gave me a purpose, I loved helping out in the thrift store and eventually moving into the front office to do paperwork and answer phones. I continued volunteering there until I was graduating high school and they were gracious enough to give me a job.
I worked three jobs and went to college on my lunch breaks and after work until I graduated, then I got tired of the small town life and took the first job I could get in the big city. I was a receptionist for a law firm and just hustled my way to each next step. Paralegal, building my own program, leaving to run a firm for two of my attorneys and because I always had something to prove- I was also blogging about plus size fashion.
Through blogging I found a clothing subscription box company in it's infancy that was looking for beta testers. I've always been a little wild, so I gave two strangers my credit card info and let them go shop for me. We built a relationship over time and after being the second customer and flying out to New York for focus groups, they offered me a position building out their Styling team. I scaled that team from nearly zero to hiring over 150 Stylists in just over a year.
When it was time to move on, I'd been building companies for almost a decade, so I started freelancing as an People Operations Consultant. I flew from major city to major city building and reorganizing startups- I had everything I ever wanted. Then I lost it.
I'll get into the details later of exactly how I lost everything, but it was time to build- again- so I did. One of the women I met in New York at Fashion Week in 2014 and I had become friends and she reached out to me to see if I'd be interested in joining forces in a personal styling and image consulting company. It was an instant yes for me and that's how my partner Veronica Bessey and I brought life to our company, TRUE Image Group. I call it TRUE, it's like having a teenager that wants to go by their coolest nickname.
When Veronica and I built TRUE, we wanted to give women the freedom we'd found though finding our truest selves. We do that by taking the traditional styling model and turning it inside out. Style is not your clothing, it's your most authentic self, so we use a holistic method of personal development, lifestyle coaching, body positivity, celebration of self, photo shoots and finally- clothing. We also never mind ever bringing cupcakes and champagne into the mix. We found a way for you to give yourself the ultimate gift- self-acceptance and play.
TRUE doesn't stop there. Veronica and I both worked our way to the top, winning national awards and building excellence in atypical results, but we both know what struggle looks like so we work very closely with the Dallas community. We work with a nonprofit, Portfolio Resident Services, and provide social services to underserved areas. TRUE has furnished the center where I work with the kids and paid for quite a few events and activities. We've even gotten a nice letter from the Mayor of Dallas to inspire positive growth as early as possible.
TRUE's mission is to build and inspire self acceptance and we build that through work and play. I could not ask for anything more in life than what I've built. Of course, I'll always want to keep growing, but I found my passion in life and anything extra will just be a bonus.
I'm sure you wouldn't say it's been obstacle free, but so far would you say the journey have been a fairly smooth road?
Life gets hard for everyone, some of us just have the chance to be forged by the proverbial fire more than once. Nothing in my life has just gone smoothly- sometimes because I was too poor to afford safety and others because I chose to avoid it. And who knows, maybe I just like having to fight for things.
I mentioned losing everything. Someone I worked with once told me that they'd take everything from me. And they got close. I don't know if you've ever woken up on a mattress on the floor in your parents' house that you left at 15, with a negative $700 bank balance, no income, a totaled BMW, a failed relationship, having to put your 20-year-old poodle down, virtually no other healthy personal relationships because you've spent your whole life hustling to the top and just a general sense of dread, but I assure you, it's dark.
But I'd been at the bottom before and I made it out. That's something nobody could ever take away from me. I'd already lived with roaches on "drug alley" in a place where you couldn't run the vacuum and dishwasher at the same time. I'd been robbed, I'd been assaulted, I'd slept in my car and moved from couch to couch. I already knew about the dark. But the thing about the dark is that there is always someone there to pick you back up because they've been there.
That's why I do what I do. It's why we work with the kids and why we built TRUE. Style seems so trivial, but it really is a reflection of you. It can be that tool that the hand uses to pull you out of the dark and it can be the way you shine your light into the world and build self confidence..
Thanks – so what else should our readers know about TRUE Image Group?
While Veronica and I were meeting with PR professionals, one told us- "So, you're stylists? Stylists are a dime a dozen- I could reach out to six right now. So what's different about you?" After I dug my bruised ego back out of the trash, I thought really hard about it. I knew we were different, we offered more than traditional stylists. I knew how our clients felt after they were done. I knew how I felt when we were done. There was some kind of magic that we had and if we could just jar it, we'd be billionaires. But it's the kind of magic that you can't jar, it's experiential-based and every experience is different because every client is different.
We will dress you. We will shop with you and help you sort through your closet and wardrobe, even teach you how to do those things yourself. Then we take it further. We will dig into why you have any body image issues you have and give you exercises to practice stepping into comfort. We teach you how to celebrate yourself and then we actually celebrate with you. That can look like a photoshoot with full hair, makeup, and styling, it can be a graduation party with your closest family and friends or getting you set up to take on your own dreams of entrepreneurship or whatever they might be. Our goal is that you feel like your most powerfully authentic self wrapped in a gorgeous bow of clothing.
We have packages for most everyone. Our online course, TRUE fundamentals, teaches you the basics of style and starts at just $147. Then you can work your way up to our full package, TRUE connect, where we do extensive personal work alongside the full image revamp and finish off with a professional photoshoot and graduation party.
We all have a different way of looking at and defining success. How do you define success?
I'm going to play into the cliche on this so hang with me. A lot of us strive to show success by having the nicest things available, but far fewer will say that those things mean you're happy. Other people will tell you that you're successful if you have love and happiness for where you are right now. I don't totally disagree with that, but for me- success is in growth.
I am succeeding if I am always moving into a better version of myself personally and professionally. Am I a better person today than I was six months ago? Have I hit the goals I wrote down? Are my clients better than when they entered my life? Are the kids I work with making better choices because of the example I set? There will always be moments where I'm feeling like not enough, it's just the human condition- but if I take a step back and look at myself and see that I am still growing, I will have been successful in life.
Contact Info:
Image Credits
Photog for photoshoot (models): Matt Callahan Photog for Elle & Veronica partner pics: Claudia Rojas
Suggest a Story:
 VoyageDallas is built on recommendations from the community; it's how we uncover hidden gems, so if you or someone you know deserves recognition please let us know 
here.