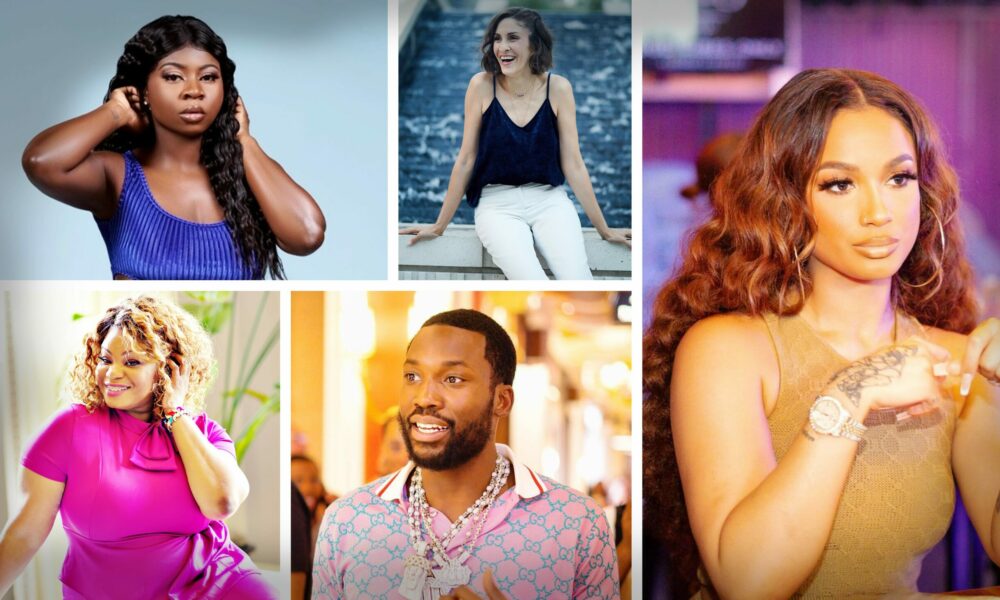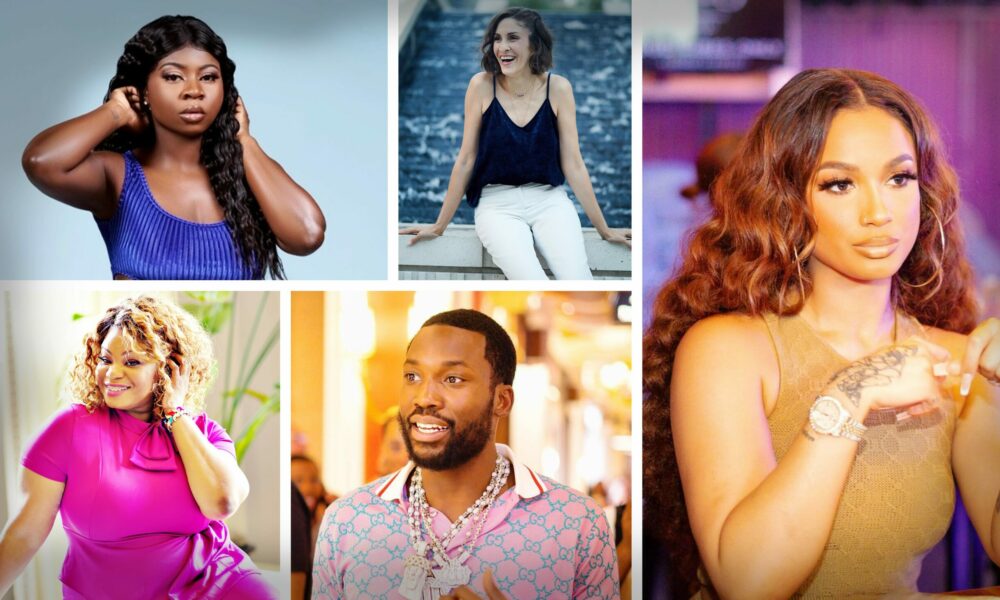 The heart of our mission at VoyageDallas is to find the amazing souls that breathe life into our city. In the recent weeks we've had the privilege to connect with some of the Dallas-Fort Worth area's finest artists, creatives, entrepreneurs and rabble rousers and we can't begin to express how impressed we are with our city's incredibly deep talent pool. Check out the rising stars of North Dallas below.
Ashlea Lovely

Now you couldn't tell me that I wasn't going to be a sportscaster on ESPN or a movie director with Tyler Perry Studios when I graduated from Middle Tennessee State University with my Mass Communications degree in 2008. I was certain I was going to express my love of basketball or basketball movies some way somehow. My interest in weddings started back when I worked in the hospitality industry and got a front-row seat to some of the most beautifully, coordinated events. I mean, I can't be the only one who watches "The Wedding Planner" every time it comes on television right!? Not only did I find myself thinking about what my dream wedding would one day be but how I could help someone bring their Pinterest board ideas to life.  Read more>>
Lontage Woods

New Focus Family & Youth Consulting is operated by yours truly by Lontage D. Woods, a certified Education Specialist, and Family Life Educator, who possess extensive knowledge and experience in various areas of family dynamics, teaching, personal development, and facilitating and presenting to both small and large groups. The motivation I had in starting this consulting business stems from the desire to see people become the best version of themselves. New Focus Family and Youth Consultant aims to empower individuals through information, resources, and practical applications to maximize their engagement with self and others.  Read more>>
Joshua Sparks

The Ye Ole Butcher Shop has been in business since the '70s. My dad, Jeff Sparks, bought the business in 1986. Back then the we were a small grocery store people in the community would come and get their groceries from. Some of those people are still coming into this day! When Dad moved the business in 1995, he started making sandwiches and BBQ for the police officers and people that came in. Then slowly over time, those sandwiches turned into burgers, fries, and Fried Pies! Now we have expanded even further into caterings, festivals, and even wedding cakes! The pies, cakes, cookies, and wedding cakes are made by Kaitlyn Sparks (Sister) and Jerri Sparks (mom). They call themselves TillyMamas Bakery!  Read more>>
Tianna Green

I grew up in a very unstable and toxic environment. My mother and I moved around a lot, & unfortunately experienced evictions at a very young age. I grew up in an unsupportive household, where my mother's insecurities led loser & abusive men into our lives. Who'd take their anger out on her, and she'd turn to take it out on me. I felt trapped, I didn't have anyone to turn to or anywhere I felt safe. Our last move was to a small town, East Stroudsburg Pennsylvania. I just started 7th grade, and everything was going ok. I tried keeping it to myself (because I didn't know how soon it'll be till we moved again) but it seemed like the other kids picked up that I was alone. They singled me out at lunchtime. Making fun of my hair and glasses. I was again the new punching bag on the block…  Read more>>
Julie Whitington

Growing up with a love of horses since as early as age 2, I knew I always wanted to keep horses as a part of my life, and if I could have a career working with them that would ideal for me. I started riding horses at age 4 and was blessed to have parents recognize the love and passion they were able to keep horses as a major part of my life. I started Eventing in 6th grade and was very active in the United States Pony Club (USPC). USPC was a wonderful experience, I was able to get a working student position via USPC in Kildare County, Ireland at age 17 which was a real dream come true. Read more>>
Abby Awokere

As a student of Art and 22 years in fashion industry, I fell in love with children's wear. The niche that Bubblekidscompany provides in the kids' industry would be a fun, unique, artsy, dressy pieces for parents to add to your children wardrobe. We believe your kids can be fashion-forward just as the adults in their lives. Our pieces are unique, and we produce limited inventory on purpose.; for now, Bubblekidscompany only offer Toddler sizes; but we Hope in the near future to extend into young adult wear as well.  Read more>>
Anca Wetegrove

I started 15 years ago as a web and graphic designer. After my first client, I soon realized my role was more than drawing something; my part was translating ideas into images. In 2020 I decided to start making the things I design and bring to life items we fill with our homes and creating an experience that complements individual ways of life.  I am married to an engineer, which you can imagine makes my work easy. And both of our daughters are my candid and loyal reviewers. Without MY TEAM, there will be no HP Design.  Read more>>
Jeremy Edge

I've always liked helping people. In high school, I focused on helping others more than Math or History. In college, I fell in love with the field of Counseling and how it could help many. I also played video games most of my life. I've seen the good and bad of gaming from my personal and professional lives. My counseling practice, Escapingthe.com, is the culmination of my love for helping others and video games. It's a practice helping people find balance and health with online activities like gaming and social media.  Read more>>
Sarah Tolbert

I started with a very dark past honestly. Once I came to know the Lord, everything changed. I knew I was called to serving others. My entire life I was the peacemaker, I was the neutral party. I always listened to everyone's side, everyone's story. I knew there had to be more and I was always intrigued by human behavior. It turned dark when I started to notice my own behavior and patterns. Once I got through all that, I continued to feel the call, the urge to help others see their own behaviors, patterns, and toxic ways of thinking. Read more>>
Jackie Adeola Michael

I'm a full-time lawyer by day but I've been doing event planning, decor, and hosting since 2010. I've done everything from birthday parties, bridal showers, baby showers, corporate events–you name it. So, my family and friends have been encouraging me to start my own event-planning company for over 10 years. It took me a while to start JAM Upscale Events because I was hesitant that making a business out of my hobby would take the fun out of it. To my surprise, it hasn't at all! What finally pushed me to start was successfully planning my own weddings. Read more>>
Rabia Waqas

Ever since I can remember I have had a passion to create and make beautiful art. Putting that together with my love for desserts was just the perfect combination. During Covid when things slowed down for everyone, it gave me a chance to think about going into a business so I could present my creations to people other than just my family and make their memories even sweeter. In August 2021, it started with a few cakes, edible pinatas, and my ever-famous brownie coconut bites at a pop-up and just kept growing!  Read more>>
Cynthia Santiago

I started my artistic journey as a ballerina. I come from a small town in Puerto Rico named Canovanas. I always knew I wanted to come to the US and do bigger things that what I was seeing around me. I always loved acting and took classes in school but there were no other avenues to act for me. With no other way to express myself I dove into ballet I was good but sometime in college, I lost my passion for it. Read more>>
Nic Bagherpour

A few of us (Board of Directors members) originally worked together during the 35 Denton music festival and really enjoyed working together. We'd kind of become like a family and wanted to keep working together on something. There were multiple conversations back in those days about the idea of starting a nonprofit. After 35 Denton lost its investors and was essentially shuttered, a few of my colleagues and I decided to start DMAC. Andy Knapik and I were the ones who really initiated the process and bounced ideas off of each other. Read more>>
Nicole Hooi-Rodriguez

"Hey what are you doing the next two days?… This was the question my dad asked me on a random Tuesday afternoon. "I need you to get on a plane to the MGM Grand in Las Vegas, meet some people from the office and entertain mom during the day while I work". On such short notice, I usually would have had more questions, but at that particular time in my life, all I was looking for was a chance to get away and escape my current circumstances.  Read more>>
Audri Lew

I am the one & only Audri Lew (Stage Name) & I'm an upcoming independent music artist, from the Northeast Texas area! I've performed my songs locally in the ArkLaTex area for about 4 years now. I enjoy writing & performing rap/hip hop & RnB type of songs. I been writing songs since I was 9 years old, it started as a hobby but soon turned into a passion & my outlet to escape everyday life struggles. I chose to pursue a career in music back in 2015 after I released my first single on SoundCloud and got positive & encouraging feedback from my local supporters to "keep going". Read more>>
Aleena Daredia

Since I was a little girl, I used to watch Bollywood movies and dance along to the songs in front of my TV. For some reason, dance was just a part of my soul. Throughout middle and high school, I took several dance classes and learned the basics of a lot of different styles: Bollywood, Bharatnatyam, Ballet, Hip Hop, and Lyrical. I went to Baylor University and joined a Bollyfusion dance team called "Taal" where we performed twice a year for cultural events and competitions, and I ended up becoming Captain my senior year. Being on stage with my team felt euphoric. Read more>>
Princess Wreh

It started as a dream in culinary school, I decided that I wanted to have a different Cuisine than what I've seen in our area, something new and something that will be much more fascinating to the rest of the metroplex. Since African cuisine was underrepresented, especially West African cuisine, I decided to embark on that journey… I'm originally from Liberia, West Africa, so I decided to make that my priority, and focus on bringing that dream to fruition…  Read more>>
Andre Walker Jr.

I'm Andre Deon Walker Jr, a musician, motorcyclist, and creative from Chicago, Illinois, and I grew up in the south side of Chicago while living in a suburb called Hanover Park. While living in Chicago, my life felt like one complete piece until I moved from Chicago, leaving my family and friends behind. At that point, my life didn't feel like one complete piece anymore, but broken pieces that I needed to assemble into one.  Read more>>
Marko Ramirez-Pursley

After graduating culinary school in 2013 and with the help of his dad, Marko was able to fulfill his dream of owning and operating a food truck in Puerto Rico in 2015. Having a small growing business near the beautiful beaches was his dream and when Hurricane Maria devastated the island in September 2017, everything changed. After 2 months of being unable to operate in any capacity due to supply shortages, infrastructure failure, and no available electricity and no resolution on the horizon, Marko made the difficult decision to leave the truck behind and come to Dallas in search of work.  Read more>>
Jarric Tucker

I started back in 2007 modeling. Then lost interest and went into acting. It was rough the first go around but with family support (Taylor) it landed me on television shows such as divorce court and sex box. After that, a good friend of mine, King Williams, reached out to me to be a part of the YouTube 3-part series The Rise! After that, it skyrocketed!!! Noooo lol very bumpy road. I struggled with self-doubt a lot. Times I wanted to quit but I told myself. In life, you either take the stairs or the elevator. Read more>>
Felicia Dafeu

Mmm… Where do I begin! My name is Felicia Dafeu but everyone knows me as 'Feli". I was born and raised in a beautiful country named Cameroon, located in both West and Central Africa; I moved to the United States when I was 13 years old. I am pro dancer, choreographer, teacher, model, project manager, and all-around creator based here in Dallas Tx. I specialize in different areas of the afro dance umbrella and that includes: afrobeat dance, amapiano dance, afro house, coupe decale but not limited to jazz, hip hop, and contemporary. My 'Afro dance' journey actually started when I was about 15 in high school, I started watching different dancers on Instagram that had so much passion in the afro world; a few to name are Sayrahchips, Sherrie Silver, Badgyalcassie and much more. Read more>>
Kanessha Robinson

Growing up in California I would always reconstruct items from garage sales. I later moved to St. Louis where I would hand-make items and alter a lot of the clothing that I purchased. Fashion growing up was always a hobby and deep interest of mine.  Around the age of 20, I remember going on a date to a fashion show and I was so shocked that there were people right in my city making a career out of it. I never imagined it being something that tangible, but it was.  Read more>>
Alex Martin

In December 2016, I started videography and photography doing social media marketing. At that time, I was working for a popular law firm in the Dallas area. My manager at the law firm was on our media guy's ass about doing content faster. The manager had a look in his eyes that was like hey, I'm going to fire EVERYBODY if I don't get media by the end of this event, so I took it upon myself to create content using my iPhone. The shots that I was getting with the iPhone 6 during that time had people questioning how long I had been doing it. It was a natural talent for me.  Read more>>
Adrian Rogers

I'm from Tulsa, Oklahoma. I started music in middle school on the piano for 2 years. After starting my 9th-grade year of high school, I played the violin in the orchestra, and by my sophomore year, I joined the band on the clarinet. All through high school, I was heavily involved in my music classes. In my junior year of high school, I auditioned and was accepted into the Tulsa Youth Symphony. After high school, I attended four years of college at Northeastern State University, took a 5-year break, during the break I founded a local community string orchestra called The Tulsa Unity String Orchestra in 2007. Read more>>
Jenny Brower

I have always been the one with a camera, making everyone get together for a group picture. I can't tell you how many disposable cameras I had developed in my adolescent years! I only gained the confidence to start taking paid opportunities after reading Brené Brown's The Gifts of Imperfection and Elizabeth Gilbert's Big Magic. Perfectionism and creativity do not mix! I said yes to every single opportunity at first, but now I have really found my sweet spot with families and newborns. I love love love working with moms. I love being their cheerleader and making them feel special and beautiful. So many mamas are walking around with a phone full of pictures of their children, and they are not in any of them. It brings me so much joy to take photos they will frame, display, and treasure forever. Read more>>
Donnell Gustell

I was born in the year 2000 in Dallas, TX I grew up being the only child in a single parent household. I've always felt different even at a young age, I could never put my finger on it even til this day I still can not fully understand the feeling. What I can say is that I know I never wanted to fit into the lifestyle of working a 9-5 for the rest of my life but to create and actually work for myself. Even though in my heart I knew I wanted different, I still allowed myself to follow what other people were doing, as if I didn't have my own thoughts and wants in life. In high school I started to change by building boundaries and sculpting the mindset of putting myself first and living life the way I wanted to.  Read more>>
Lisa & Emily Bloskas & Hohenstein

One central theme of our story is: we are Realtor founded and Realtor focused! We started out in real estate as a realtors for Ebby Halliday, and learned the industry from the best mentors we could have asked for. We subsequently opened our own brokerage and used the lessons learned from our decades on the ground as realtors to create Willow Bend Title, a truly realtor focused model. We view every decision through the lens of our realtor-partners, and strive to help realtors reach the pinnacle of their career. Our realtors love being on autopilot with us! Read more>>