The heart of our mission at VoyageDallas is to find the amazing souls that breathe life into our city. In the recent weeks we've had the privilege to connect with some of the Dallas-Fort Worth area's finest artists, creatives, entrepreneurs and rabble rousers and we can't begin to express how impressed we are with our city's incredibly deep talent pool. Check out the rising stars of South Dallas and surrounding areas below.
Laurie Davis

I, along with my cohost, began our podcast in December 2019. We began by always being each other's supports system after realizing we both suffer from anxiety. We just began having very therapeutic vent sessions. Discussing our triggers, fears and therapy sessions. We both realized how we had no clue what anxiety was because it isn't discussed enough in our families and we wanted to change that. Read more>>
Gabrielle Goodgames

In February 2019, I was in the 6th grade and my science teacher, Mrs. Torres, had us participate in an innovation fair- where we had to improve an existing invention and enter a pretend Shark Tank competition. I love dogs and want to become a vet, so I came up with the Pawsome Pamper Kit. Pawsome Pamper Kit is a dog subscription service for dog lovers, similar to Bark Box. The big difference in my Kit is that my treats are all-natural and I offer a chew toy, all-natural paw balms, and an all-natural calming spray. I didn't win the pretend Shark Tank competition, but I did win first place at the Duncanville ISD District Science Fair! After that, I decided to make it an actual business. I changed my packaging and increased my recipes, and begun to sell my Kits around my neighborhood and the community. Read more>>
Cherry Antoinette

I have always loved dancing, performing, hearing a crowd and making people smile from their mouths to their hearts. Dancing is Life! I grew up baton twirling in pep rally's and then introduced to dancing with a community dance team. My desire was never to stand out, take the lead be in charge or to do my own thing. I found comfort in being a part of the group, being included and having a safe place. Dance is in me. If I'm not dancing, I don't feel right, my spirit is off and something is wrong. Born and raised in Dallas you'd always find me as a part of the team and that was good. Read more>>
Victoria Ferrell-Ortiz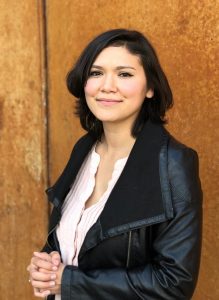 The Dallas Mexican American Historical League was a huge resource to me through my genealogy work and connecting to my ancestors. Through DMAHL, I was able to connect with other stakeholders and take on initiatives that were important to me. I connected to Teatro Dallas who made a short Documentary Film entitled "Faces of Cement City," of which my Wela Lupe and I were two of their interviewees. Teatro Dallas also created "Cement City," a play inspired by the oral histories they collected but that we have yet to be able to see because of the pandemic. Read More>>
Phylicxia J.

Growing up, my grandmother and great-grandmother (who I'm blessed to still have), always had a garden. I can't remember them ever not having one and I was always eager to help. However, my future was in teaching… or so I thought. The church my family attended owned land that had the potential to be used for the greater good; so, the Back to Earth Gardening Coalition, now the Heart of Texas Urban Gardening Coalition, approached me about managing a community garden that would be on the church property. They elected me because they knew my family was big on gardening, and my decent amount of experience as a young person was a plus as well. Read more>>
Brandy Herrington

Growing up, I always felt I had to constantly prove myself. I never felt I was worthy of love, happiness and inner peace unless I earned it. Starting with earning the love of my parents, I placed unnecessary pressure on myself at an early age. I had to graduate with a 4.0; I served as class president for all four years of high school; I had to be the best on every team I played on. I stretched myself very thin, trying to maintain the facade of being the perfect kid.This compelling need to continuously prove myself and earn love carried over to when I entered the dating world. I gave pieces of heart away, trying to earn the love of those I was never meant to be with. I had my heart unnecessarily broken by those who were never meant to have my heart. Read more>>
Lynn Harris

Absolutely! For as long as I can remember, I've always loved jewelry, accessories, hair, makeup, nail polish and pretty much fashion and beauty in general. Like many little girls, I loved to play dress up in my mother's shoes and accessories. As I got older and actually began wearing jewelry and shopping for myself, I quickly learned certain metals didn't agree with my sensitive skin. I had to be very careful with earrings in particular, but bracelets and necklaces containing large amounts of metal also irritated my skin. This made it challenging for me to accessorize and experiment with fashion jewelry. Read more>>
Kanesha Floyd and Jasmine Allen

Seven years ago, we started as a stylist (Jasmine Allen)/client (Kanesha Floyd) duo. Jasmine is a local hairstylist that has been serving the metroplex for over ten years specializing in weave and braiding styles. I am an IT Consultant for an ERP software company with over 15 years of software implementation experience. We come from two different backgrounds but our love for quality extensions, weaves, and wigs created a bond and planted a seed that would blossom. About two years ago, we decided to transform our stylist/client relationship into a partnership and develop our own line of quality hair extensions that we wanted to be affordable for the average client and a way to allow a one-stop-shop for clients who were being serviced by Jasmine.Read more>>
Quency Bonds

My story began when I was in elementary school, and my mother gave me the comic strips from the newspaper. They weren't really that funny but since I was an artist at heart, I was intrigued by the different art styles. Then one summer elementary school, a friend of mine received a large U-Haul box of comic books from his father. He and I spent the entire summer filling the floors of his mother's house with those comic books and reading them one by one until we replace them in the box. Flash forward, I am in high school, and I find a magnificent comic book shop near my high school downtown. Every day after school, I would find myself there. I'm pretty sure I'm missing some details in between. But as long as I can remember, comic books, art and cartoons have been a part of my life. And all of those combined have made me the nerd, or blerd I am today. So around 2014, I decided to start a blog, speaking about all of my interests. Whether that be movies, comic books, anime, and anything that fell within the nerd genre. Read more>>