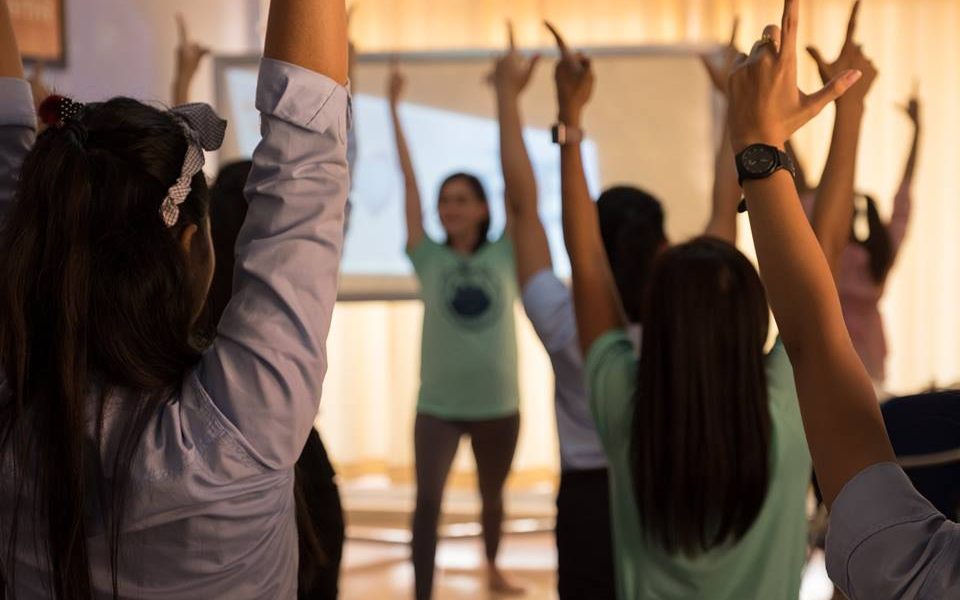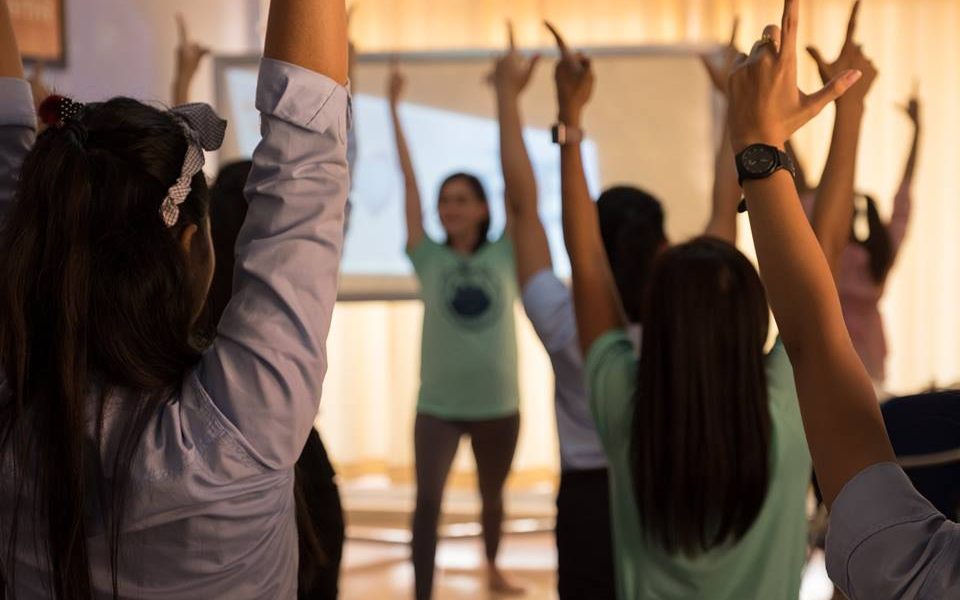 Today we'd like to introduce you to Leah Knippel.
Leah, can you briefly walk us through your story – how you started and how you got to where you are today.
I'm a native Texan, born in Austin, raised in Abilene, and attended Abilene Christian University which was a launching pad for my travels throughout the world. I spent my longest time abroad in Thailand, living there cumulatively for 5 years, ultimately moving where my heart beckoned and at times broke into pieces — deep in the red light districts of Bangkok where I worked to fight the trafficking of women and children. Eventually joining a humanitarian organization, called World Concern, I completed my Master's degree in International Development at Eastern University, and continued traveling in my work and education all over the world, trying to understand this international crime and building a base of care for survivors from Thailand to Cambodia, to Nepal to the borderlands of Laos and Burma and eventually into Africa. In 2008, I came home very broken from witnessing so much trauma endured by women and children as well as enduring my own personal trauma. I later realized I had a good amount of PTSD from my time on the field which took a long time to work through.
Upon returning from my nomadic lifestyle, I eventually met and married my best friend, Paul Knippel. In the transition years that followed, I became a mother for the first time and in the process experienced deep healing from the extreme trauma I had witnessed in the world, as well as trauma I had endured myself. Yoga had been like a good friend to me throughout my nomadic days and had kept me centered and breathing even as I witnessed unspeakable acts of cruelty to the most innocent. Facing a mini identity crisis during the hidden time of motherhood (where you feel like you never can accomplish much), I turned to what I knew, and a practice that helped me connect again with myself, my fellow human beings and my God. Finding myself in the suburban world of Frisco, Texas was a difficult adjustment spiritually, intellectually and culturally until I eventually found a beautiful supportive tribe through my church and through like minded friends in the yoga community.
Fast forward to 2014, my husband and I found ourselves purchasing a dream property in Frisco. It was centrally located off of Main street, with a half-acre of ground to play upon, a beautiful historic home and best of all my very own free standing studio space. Eventually, a vision formed for this space and I wanted to share it. I have always had a calling to engage with people in meaningful ways and to see people transform, grow and heal. Because of my own experiences with primary and secondary trauma, I especially have a heart for those in caring professions who find themselves broken, burned out, experiencing compassion fatigue and in need of healing. Teachers, counselors, first responders and social workers are people I hope to reach through the work of Sacred Space, the Yoga studio I founded in 2014. My prayer is that this space creates an environment where healing and transformation can happen. We have already been working for several years within Frisco ISD to create classes, workshops and programs to bless teachers, high-risk students and counselors giving them tools for self-care, and resiliency. This fall and into next year we have some amazing plans to reach out even more to those that give most to our community in Frisco with the tools that have brought health and healing to our bodies and minds.
Partnering with local Naturopaths, Licensed Professional Counselors, Neuro-linguistic Programming experts, and others skilled in healing modalities we are co-teaching workshops and classes targeted to specific populations and building content and curriculum alongside a physical yoga/meditation/mindfulness practice to help those who have experienced trauma and other life difficulties. We might move clients from head to heart to body in any given class. I have been blessed with some of the most caring and compassionate yoga instructors you could ever find and we offer classes such as Yoga for 12 Step Recovery (a free class), Yoga for Teens with Special Needs, Holy Yoga (a Christian centered yoga practice), Overcoming Trauma Retreats, and workshops on "Finding Your Joy" and "Deep Listening." We also do a good deal of teacher training here hosting Purple Lotus' 200 hour Yoga Teacher Training as well as Trauma Informed Yoga Training through the Connection Coalition of Los Angeles.
Already, we are seeing changes happen in small and large ways — especially within ourselves as a family, which is where it all starts. Sacred Space is the very definition of a family run business. On any given night before a class, you may hear the play of our children in the treehouse, see the chickens roaming the yard or hear our dogs greeting visitors. The most important work in my life is to guide my three children, Wren, Willow and Samuel on their journeys. For my second career, I deeply enjoy guiding students in a restorative yoga practice as well as more active styles of yoga. Additionally, my own inner child awakens in my role as the Director/Curriculum Designer of YogaTales for Kids, which we implement as an enrichment program in area schools on a weekly basis.
Looking at my life from a bird's eye view, I have so much to be grateful for, but like the people, we serve in the studio I often suffer from the very things we see walking through our doors. We only teach here what we ourselves also need to learn. We are all on this journey together. I think this is what sets Sacred Space apart — our open vulnerability, our desire for authenticity, and our humility in walking alongside those we teach.
My heart for The Sacred Space is that it will continue becoming a safe place for people to gather, practice yoga and other life-enriching activities while they learn to be more present. In this culture of constant busy-ness, too many hand-held devices, and constant distraction and consumerism, The Sacred Space provides an antidote for these societal ills by enabling sacred connections to our most authentic selves, to one another and to God. I look forward to sharing this space with you.
Would you have any advice for other young women who are just starting out on their journey?
The struggles are real, I think I have covered those in my previous answer. But to your question about young women starting on their life journey:
I have such a heart for young idealistic women. This was me about 20 years ago (and she is still in there somewhere although a little bit wiser now). I would say to the young idealistic woman who wants to change the world, who wants to put an end to injustice and who wants to walk alongside others in their healing journey, "Remember that those you are meant to serve always have a special gift for you, something which you are meant to learn from them. Pay attention. Remember that everyone has something to teach you, including those whom you do not like or even those that harm you."
And to you idealistic young woman I would also say, "Travel while you can and soak up the world's beauty, its cultures, its languages, its people. Share your truth with the world but remember we are just all figuring this out and comparing notes as we work alongside others who may not believe the same as you do. Don't be afraid to listen to the truth of others."
And to the healers, I would say, "There are no perfectly innocent damsels in distress out there, nor are there absolutely evil monsters tormenting them, just a big melting pot of humanity in all its forms. Remember to have compassion for all humanity."
So, as you know, we're impressed with Sacred Space Yoga Studio – tell our readers more, for example, what you're most proud of as a company and what sets you apart from others.
I would like to say that my studio is not just a fitness yoga studio. There are plenty of sweaty yoga places and gyms all over, but what we are really striving to bring to the Frisco community and beyond is a place of safety where people can process, heal, and grow by befriending their bodies again. Trauma has a way of divorcing your body from your mind. We have all been victims at one time in our lives of something difficult. Our hope is to help people move from victim to survivor to thriver. Thrivers are those whose pain is transformed into something useful for the world. Suddenly that which was meant to destroy them becomes a lamp to light the path of others on the same road. This is what we are about.
Recently, I was reminded of this very process. In January of this year, for the first time in 10 years, I returned to Southeast Asia to work with victims of human trafficking. I spent a week in Cambodia with Hope For Justice and was able to teach 37 girls who had been rescued from sex trafficking some trauma-informed Yoga classes. These girls inspired me all over again to see their resiliency in the face of so much pain. As they filed in for my yoga class, I led them in Warrior 1 pose and had them repeat, "I am brave, I am strong" several times until I could see in their eyes that they believed it. Hearing their stories one by one I realized how resilient and beautiful the human heart can be all over again. Some were graduating high school to go to college, one girl was getting a full scholarship to university to study Social Work, so that she might reach back to other young girls caught in the same slavery from which she was rescued. She is a thriver. This is the kind of transformation that Sacred Space is interested in facilitating.
Were there people and/or experiences you had in your childhood that you feel laid the foundation for your success?
Nothing that I want to talk about online, but there were some deeply painful experiences I had in childhood that gave me a passion for what I did in the field of human trafficking and for what I do now in my yoga studio.
Pricing:
Give us a try pass $10
Drop in pass $20
4 class pass $60
12 class pass $168
Series or Workshop Passes vary
Contact Info:
Address: Sacred Space Yoga
9281 4th Street
Frisco, Texas 75033
Website: www.sacredspacefrisco.com
Phone: 325-260-7652
Email: leah@sacredspacefrisco.com

Image Credit:
Young Living Foundation
Getting in touch: VoyageDallas is built on recommendations from the community; it's how we uncover hidden gems, so if you know someone who deserves recognition please let us know here.