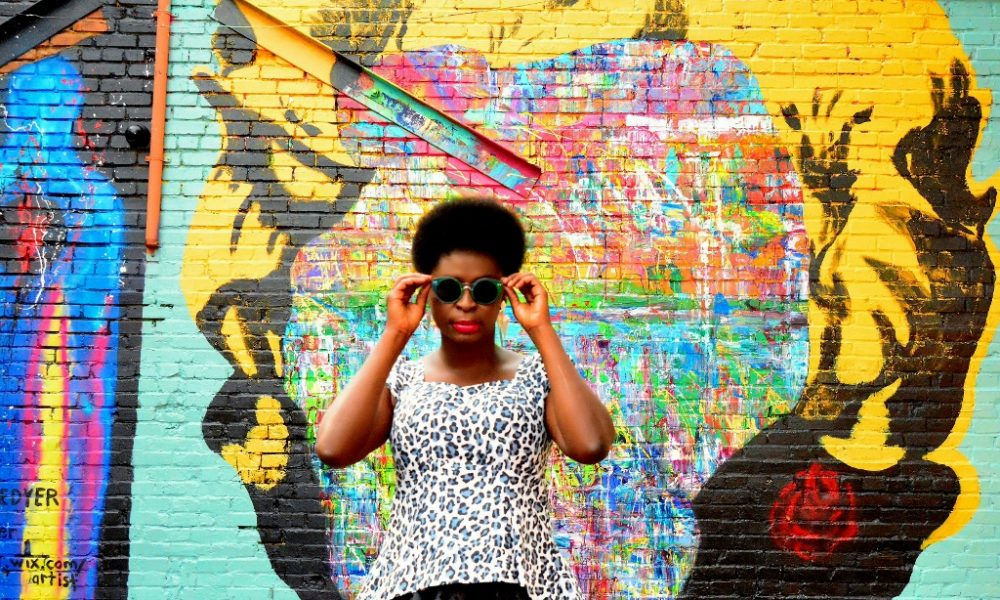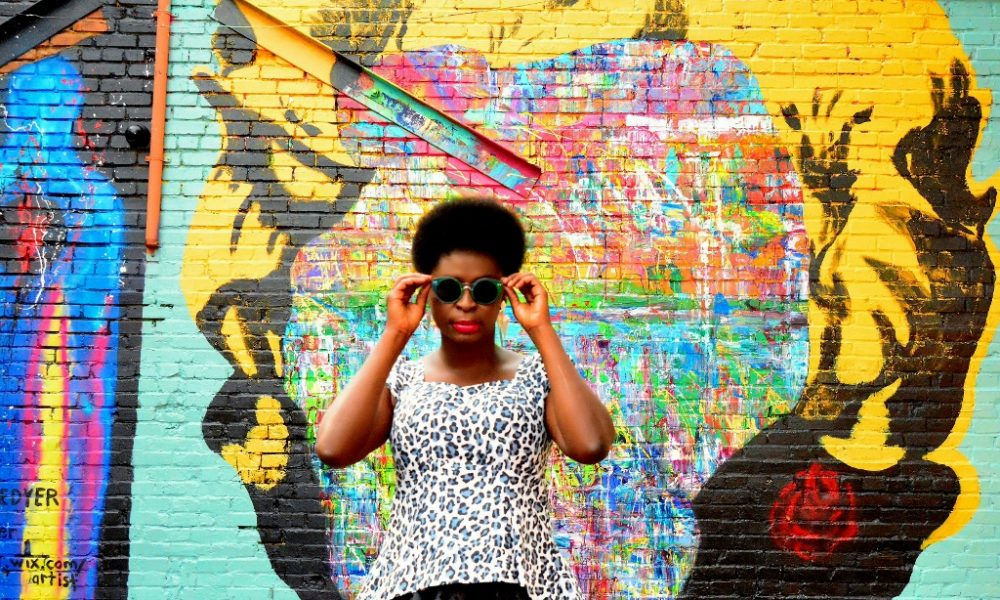 Today we'd like to introduce you to Ayo Fashola.
So, before we jump into specific questions about the business, why don't you give us some details about you and your story.
I'm the first-born daughter of immigrant parents from Nigeria. When we arrived in the U.S. in the 80s, I had to learn how to navigate this terrain called America. Learning to make new friends was tough due to the racial and social issues prevalent in the American culture.
After completing my traditional schooling, I decided to invest in my personal growth. I was aware that confidence was what I needed to succeed in the land of the free and the home of the brave. And I wanted my growth to be organic.
I had a lot of questions when I graduated from college. Who was I? What did it mean to be an African woman in America? Where did I fit in? Who did I want to become?
My questions opened a path for me to explore the answers. After working a few odd jobs, I started a fashion consulting business. Having my own business gave me the opportunity to develop real, true, genuine, self-confidence.
In 2010, I completed a styling certification program in the UK. This gave me the tools and the resources I needed to focus in on my signature style. Several years later and a few corporate clients under my belt, I felt it was time to pivot.
I launched The Sensuous Siren L.L.C. as the next stage in my personal growth and development. The Sensuous Siren is an educational platform for the aspiring, feminine, high-value woman. The goal is to help the modern-day woman cultivate her femininity and sensuality.
Great, so let's dig a little deeper into the story – has it been an easy path overall and if not, what were the challenges you've had to overcome?
It wasn't a smooth road at all. It was the cha cha cha, lol. Several steps forward, two steps back, three steps forward, one step back. That's how it was.
The biggest challenge of all was that my parents and loved ones couldn't see the vision. They saw others pursuing safer paths and they couldn't understand why I had to be so stubborn. Who was I to think so big, bad, and bold?
I knew they loved me and that they wanted the best for me, but they didn't want me to have to worry about money.
I tried to prove to them that my ideas would work. But, it didn't matter how many client testimonials I got or how many speaking appearances I made. Getting a job seemed to make better sense.
I think my parents have come around. They know that no job is safe and secure, and if you have enough passion around something, it's sure to succeed. I have more of their support than I did when I first started. 😊
My advice for any young woman is you must believe in yourself. You must create a vision for yourself and see your vision through. It's also good to plan. No one else needs to see the vision but you.
Also, TAKE it if you need it. If you need support, TAKE it. If you need guidance, TAKE IT.
Don't back down from asking and receiving whatever support you need. Be polite and respectful, but TAKE IT. Don't leave money or anything that could nourish you on the table.
Also, learn to say yes when the signs are clear that someone DOES want to help you. Don't hesitate to jump on the yes train. God sends people to you who can help you grow.
Trust that the universe has your back.
Finally, dress well. Be the most vibrant and radiant woman in the room if you can help it. You can't control the circumstances and what happens to you, but you can always control how you show up!
Please tell us about The Sensuous Siren.
I am The Sensuous Siren. It's a brand that reflects my true nature and my deepest desires. It's a brand that's an authentic match to who I am.
Life has brought me back full circle to who I am. I'd suppressed this part of me because I got caught up in the chase. But now I've reconnected to the core of who I am, and it feels great!  
I believe women today could use support in cultivating their femininity and sensuality. We suppress this part of ourselves. We don't trust our feminine power.
And I can understand why. We aren't taught as women how to harness this power. Women fear this part of themselves. Either because of how they feel men will respond or how they feel women will respond.
It's sad no matter how you slice it. Feminine energy and sensuality are a gift to the world. I think women are waking up to the idea. You can only live in your masculine for so long before you experience overwhelm and burnout.
The Sensuous Siren is meant to fill in that gap and the need for re-conditioning of mindsets. My vision is to help bring more of that feminine, yin energy into the world, so we have balance.
In my Style Your Star in 90-Days program, this is the work we do. I help women develop charm and charisma, so they radiate bigger and attract better.  What sets me apart? I take a vibrant, intuitive, and sophisticated approach.
Do you think there are structural or other barriers impeding the emergence of more female leaders?Female leadership. We have female dogs, cats, pigs, goats, bugs. But what I think we need more of is feminine leadership.
We need female leaders who are connected to their feminine energy and can teach others how to harness it. Feminine energy is what separates female humans from female animals.
Not all females use their feminine power or even know they have it to begin with. Not all females release their femininity. The biggest barrier to female leadership is women not realizing they can be, do, and have so much more.
Our power doesn't come from our degrees, or accolades, or awards. It comes from deep within, if we're willing to connect to it and release it. Feminine energy is just as powerful as masculine energy. Receptive is just as powerful as active. Direct is just as powerful as magnetic. Seduction is just as powerful as the force.
Does today's modern woman know how to use these powers?
This is a benefit of feminism. A woman's right to choose.  When she's tired of chasing and pursuing, she can choose to cultivate her femininity or choose something else altogether.
Feminine leadership is attractive leadership. I think the religious community hasn't helped much here. They've done a poor job influencing women to believe that this power is destructive.
But any power used for the wrong reasons can be destructive. Therefore, women need more resources and tools on how to use it. Now, you have women who are successful in their careers, but deep down feel lonely, unloved and stuck.
It doesn't have to be this way. You can have it all. A lucrative career and a luscious love life.
Connect to your feminine power, release it, and then watch the floodgates open!
Contact Info:

Image Credit:
Karise Allen
Getting in touch: VoyageDallas is built on recommendations from the community; it's how we uncover hidden gems, so if you know someone who deserves recognition please let us know here.