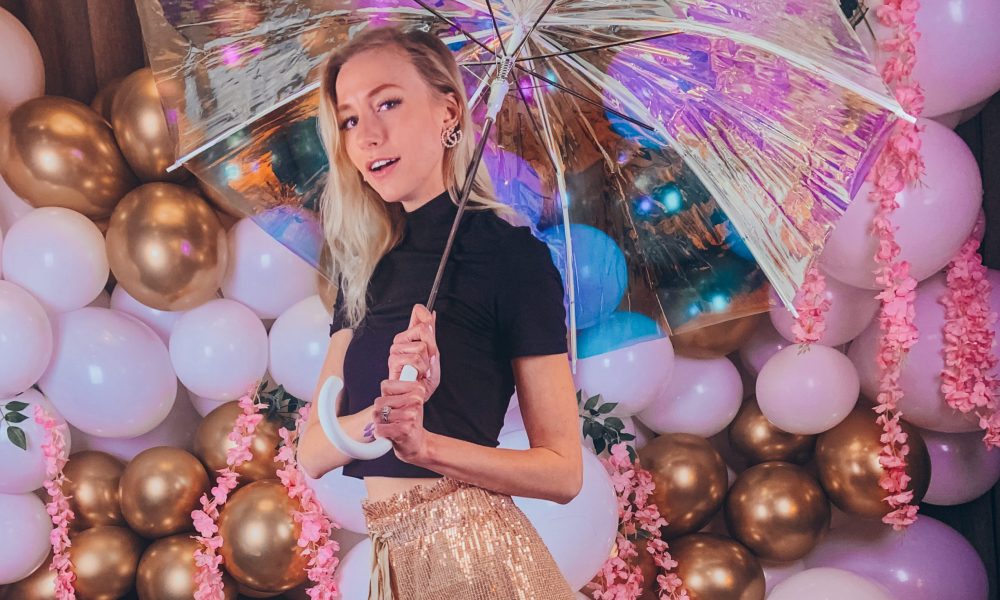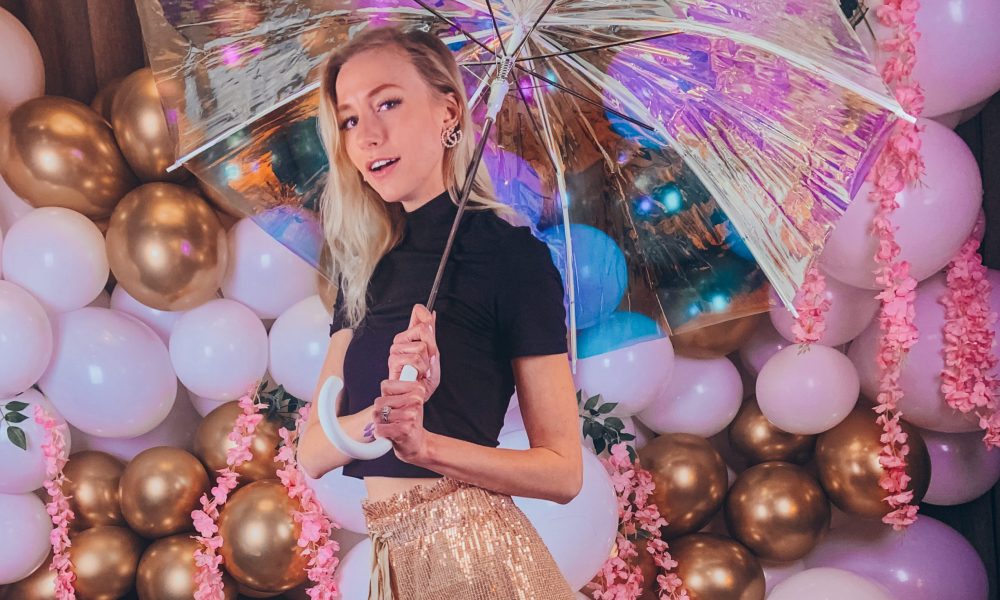 Today we'd like to introduce you to Erin Bowlware.
Erin, please share your story with us. How did you get to where you are today?
If I ever start to doubt whether or not to share my struggles with being chronically ill on my social media platform, I remind myself of this truth- If invisible chronic illness stays invisible to the general public, how will we ever spread awareness?
I did not start off as a fashion and lifestyle blogger, my Instagram had always been the source of my personal life-in-squares storage space. In the summer of 2019, I started sharing more raw life experiences regarding my disease on my social platforms. (To make the world's longest story short – it took around eight doctors and four years of misdiagnoses, procedures, and rapidly declining health issues to receive a proper diagnosis- I have chronic Lyme Disease). It wasn't until one bad flare up season that had me couch-bound when I decided to play around with re-branding my Instagram to something a little more eye-catching. I have always loved fashion, and I like to think that I am decent at creating content, so I read an article about blogging, played around with some content-creating apps, and jumped headfirst into merging my love of fashion with my goal of spreading awareness of invisible illness. It began as just a hobby.
If you were to ask me four short months ago if I thought a spark of interest in blogging would have transformed so quickly into brand partnerships, meeting some of my best friends, influencer groups, photographers, weekly events, etc.? I would say YOU ARE CRAZY! Needless to say, it happened. Now that I'm at the beginning stages of what I feel I could really make something out of, it is more important than ever for me to show the world what chronic invisible illness looks like. It is looking fine one day, then feeling like you are dying the next. It is smiling for a photo on your feed, but crying from pain in between try on sessions on your Instagram story. I am very thankful for my platform because I'm able to show the world that what you see in a photo never reveals the entire story. I strive to stay as transparent as possible with my illness; to show you the good and the bad. If I can help to shift the "you don't look sick so you must not be sick" mentality for even one person who is struggling to understand what someone in their own life is going through, then I am satisfying my heart's desire. I hope that anyone who visits my page feels a sense of encouragement, empowerment, and genuineness.
Great, so let's dig a little deeper into the story – has it been an easy path overall and if not, what were the challenges you've had to overcome?
Every journey holds obstacles; how would we learn and grow without them!? Personally, I struggle with time management. I will literally spend six hours straight taking and editing photos. I hosted a multi-brand giveaway recently and my husband hardly saw me at all that entire week because I locked myself in a room to record unboxings every night after my 9-5 job until I went to bed. So my first piece of advice would be to manage your time and remember your priorities. My second piece of advice would be to allow yourself time to BREATHE! Don't be afraid to say "no" if your collaborations schedule is too crazy for you at the moment. Your DMs aren't going anywhere, so if you need to pick a day to put your phone away, DO IT! I have had complete meltdowns, like screaming crying meltdowns, from taking on too many responsibilities at once and feeling overwhelmingly anxious. The day my influencer responsibilities consistently harvest more stress than joy will be the day I quit.
We'd love to hear more about your work and what you are currently focused on. What else should we know?
I have recently embraced my transparency in the importance of self-care, self-love, and really just a ton of things that can collectively be described as 'completely and transparently myself.' To further extend on focusing my platform towards fashion and lifestyle with a chronic illness, I'm striving to encourage openness to the idea that no one should feel guilty to make self-care a necessity in their life. In my ideal perfect world, no one would feel guilty about making time for his or her self. Additionally, in my perfect world no one would be embarrassed to share parts of their lives that others might find "inappropriate or too personal for social media," because I believe this is how we connect. I am reminded that I am not alone in my struggles when I find other people online who are open with their similar struggles. The good, the bad, and the ugly make up all of us. What you choose to show or hide is perfectly okay and you are validated in making that decision, but we should never judge others for what they want to share- whether it be about mental health, physical health, body positivity, and the list goes on. As an Instagram blogger it is custom for us to have our own set niche (fashion, make up, health, food, etc) and to stick with it. Sometimes I catch myself feeling insecure because I'll find my theme or "niche" traveling a million different directions; one day it's fashion, the next day I'm preaching about chronic illness, the next day I'm telling everyone to take a self care day, etc. But I will always put my insecurities in check REAL quick because at the end of the day I'm being transparent; this is my life and these are all aspects of it. This is my good, bad, and ugly. Ultimately I want you to walk away feeling encouraged and knowing that it's okay to be transparent too.
There's a wealth of academic research that suggests that lack of mentors and networking opportunities for women has materially affected the number of women in leadership roles. Smart organizations and industry leaders are working to change this, but in the meantime, do you have any advice for finding a mentor and building a network?
Join groups in your community! I've made some of my best friends by attending local meet up groups for bloggers. I am also a part of Instagram engagement groups that are full of women who encourage each other on a daily basis.
Contact Info:

Image Credit:
Katie Kinsley, Delta Napolitano, Jen Cox, Farah Alaani, Fabiana Faria
Suggest a story: VoyageDallas is built on recommendations from the community; it's how we uncover hidden gems, so if you or someone you know deserves recognition please let us know here.