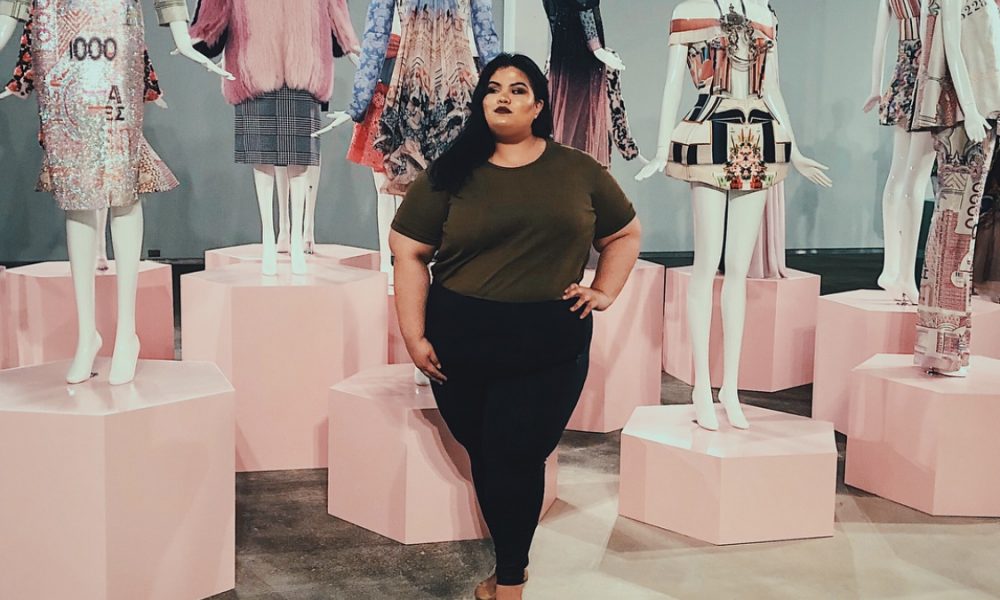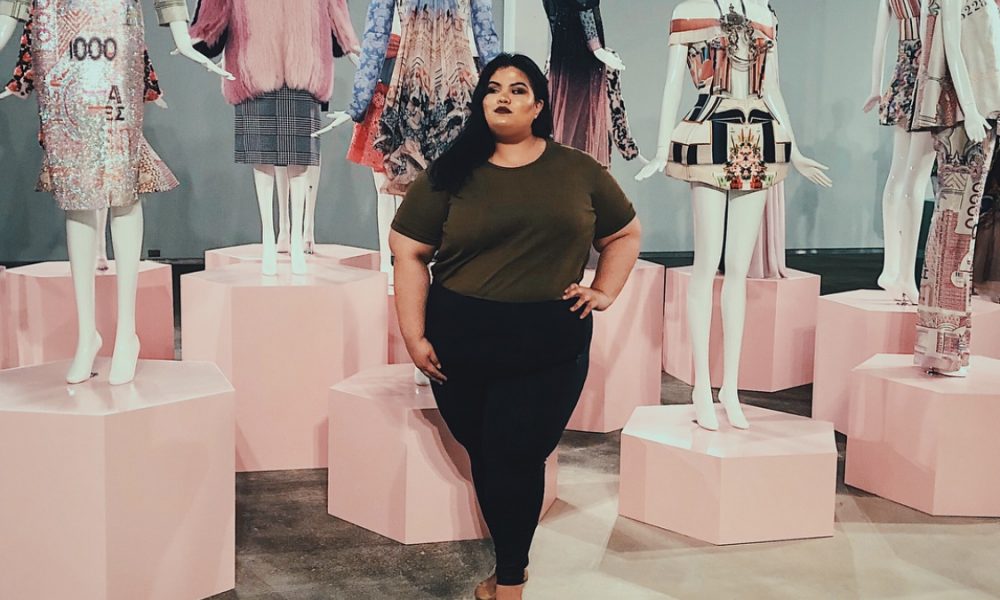 Today we'd like to introduce you to Esti Romero.
Esti, can you briefly walk us through your story – how you started and how you got to where you are today.
Well, I've always loved beauty, my earliest memories connecting to my truth were reading Kevyn Aucoin's Making Faces and being completely obsessed with the pages filled with transformations…
I would scour Allure and read like 10-page articles about mascara…
I'd spend every penny I had on buying makeup at the drugstore and admire all the beautiful displays at Sephora making wishlists of my dream products.
I'd make my cousins my guinea pigs and do their hair and makeup with styles we saw in movies just for fun…
I loved beauty because it was so noble… accessible… and it always fit.
I originally wanted to be an actress and dedicated my time to pursuing that all the way up to college.
I was raised by my really conservative Mexican Mother who didn't think that theater was the place for a good Christian girl so I wasn't allowed to be in the shows…
The only way I was allowed to participate in the shows was helping with costumes and makeup… so that's what I did…
Naturally, as I got older, I rebelled and kept auditioning. I would sneak out and live my dream…
My love of acting peaked when I discovered I had a voice and then my whole world became about singing and acting…
When it came time for me to go to college, I auditioned and was accepted to my dream school in New York City and off I went… an angsty teenager ready to take a bite of the big apple!
My time in New York was the most intense learning experience of my life. I was singing, doing freelance makeup, working, living new york life before social media… it was thrilling.
I learned to hustle, I learned rejection, I learned people, I learned to love, I learned sacrifice, I learned how to always keep it moving: on to the next…
When I moved back to Dallas… I was mentally worn out… and pretty hard on myself that I didn't find the success I wanted in New York immediately. So, I got a mindless corporate job. That was probably the most difficult time for me…. I ignored all my passions… I had a severe breakdown of my depression and anxiety landing in psych ER's countless times and even got to the point of not being able to leave my house for a while. It got pretty bad.
After years of dodging my needs to be creative… I quit my job. I got on a plane to Europe with my 2 best friends. We went to a lot of beautiful cities… my world completely opened up… I decided on the amber streets of Rome, that's when I returned home I would dedicate my life to beauty. I would find work doing what I loved;
Today, I get to be a part of a ever changing, glamorous, exciting beauty retail industry.
Glamming women, teaching them the newest in beauty, leading teams and growing my artistry!
It's incredibly rewarding.
As I've grown documenting my journey on Instagram, it has become a part of how I pay it forward….
The more I immersed myself in the influencer/blogger space, I noticed that as a fat brown woman there wasn't a lot of representation of women who looked like me in the media I was consuming…
And the brown people I did see happened to just emulate a lot of things that white, thin, rich women were finding lovely…
I love to travel, beauty, food and fashion as much as anyone. But I know the lens I see them through is very different.
I'm Mexican, I'm not rich, I'm fat, I'm body positive, I have depression and anxiety, I'm a socialist, and I'm genuinely confident about it all…
I couldn't relate to any of those ideas of inspiration they were selling me. And I had questions they could never answer…
Like what does it look like for a brown girl to travel and to do things by herself?
What does it look like for brown girls to deal with mental illness in a culture that barely recognizes it exists?
How do we as brown women navigate divorcing pieces of the culture that brought us up because they're sexist or abusive?
How do I own my sexuality being brown and fat and unapologetic?
What does it look like to be a fat confident self loving woman how do you navigate the hate that, that comes with?
How do I style and take care of a fat brown body… while owning my self worth that comes from deeper parts of my being…
What does it look like to serve change and liberation in spaces that fight against it…
So, the @IamEstiRomero became my contribution to those answers…
My dairy of everything this experience of life will mean.
Clear, for all to see.
I since have launched estiromero.com where I explore those ideas a bit more thoroughly and personally…
Figuring it all out has been so much fun and while Im still getting used to the idea of creating content and uploading and making it interesting…
I stand in my purpose more than I ever have before…
Great, so let's dig a little deeper into the story – has it been an easy path overall and if not, what were the challenges you've had to overcome?
Absolutely not, the road has not been smooth.
It's been anything but actually.
My biggest struggle has definitely been just believing that I am someone who has talent… that's what I have to say is needed. That someone will be moved by my story.
I have judged myself pretty harshly because I didn't follow the "normal", capitalist definition of success
The world judges me harshly because I'm fat, loud and brown. Navigating that has not been easy…
I just stand by the fact that, all I have to offer is my experience.
Under standing that the pendulum of life always swings
Some moments are great.
Others are not…
Neither of them lasts forever…
Finding value in that has been my greatest accomplishment.
To anyone starting their journey.
Besides the work hard, stay humble, treat people with kindness we've all heard
I simply say…. learn how to listen to yourself…
Ask yourself WHY you're doing the things your doing… that will align you to your purpose.
Listen and follow only your truth… and no one elses…
Please tell us about EstiRomero.com.
I'm in the business of inspiration!
Are there any apps, books, podcasts or other resources that you've benefited from using?
When I keep close to my community, I am truly at my best.
I'm super lucky to be surrounded by women putting in an immense amount of work to create spaces that celebrate and embrace people of color. That effect change and confront power to make this world a better place for ALL of us…
My friends at De Colores Radio (@decoloresco) have a podcast that is so purposefully and radically a space of discussion for our community in Dallas and people of color everywhere.
It's been such a source of peace, brown joy and solidarity to hear their opinions and ideas about whats happening in everything from pop culture, politics and everything in between…
Contact Info:
Getting in touch: VoyageDallas is built on recommendations from the community; it's how we uncover hidden gems, so if you know someone who deserves recognition please let us know here.