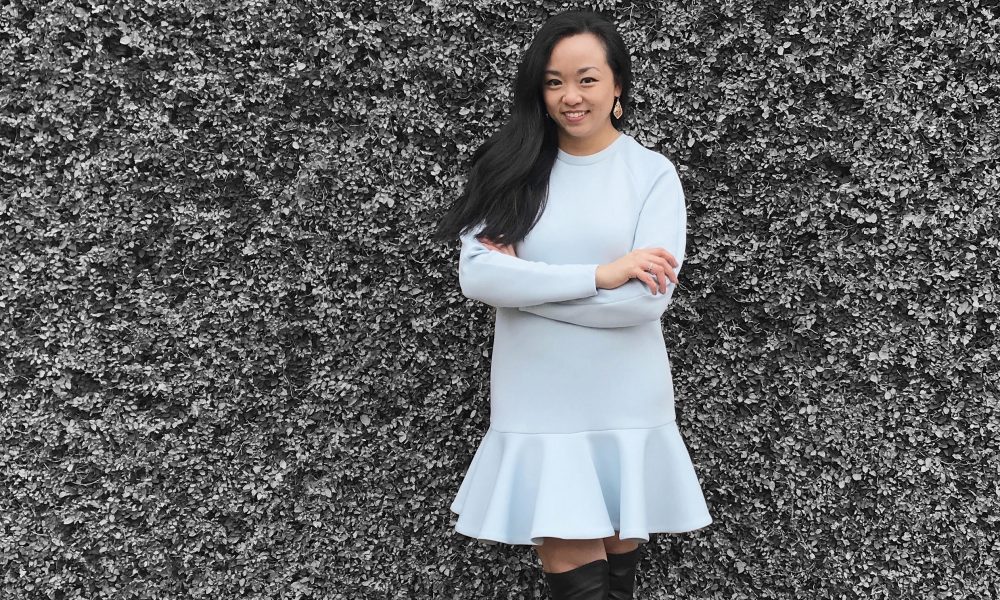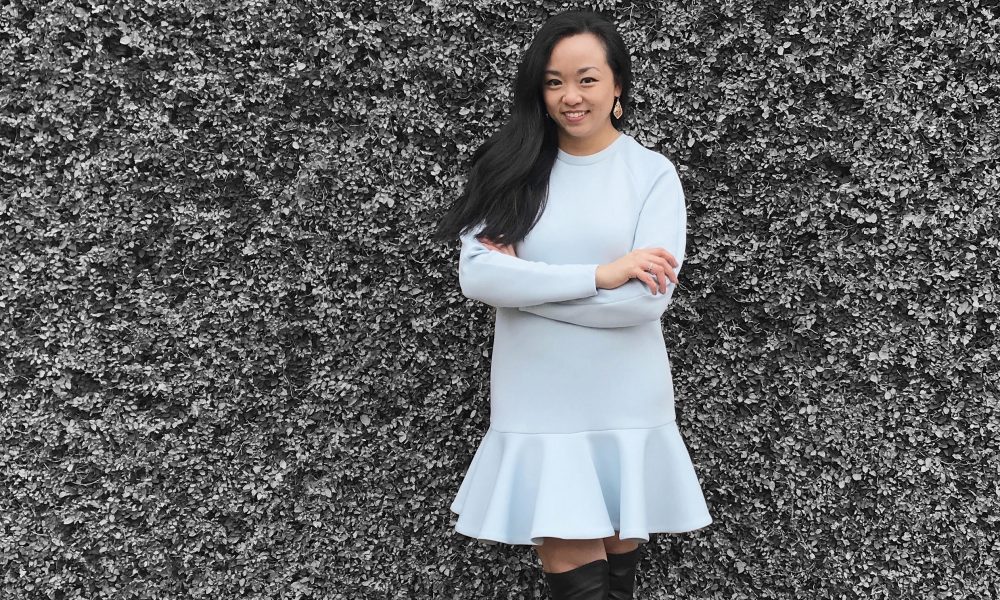 Today we'd like to introduce you to Huong Vo.
Thanks for sharing your story with us Huong. So, let's start at the beginning and we can move on from there.
I've always been a creative at heart. Music, photography, art, dance, acting, writing, I dabbled in nearly everything. However, I've been writing since 6th grade and it all started with poems. A friend got me into poetry and I was hooked. This continued on because, in high school, I would get requests from guy friends to help them write poems for their girlfriends. I ended up turning it into a little side business, ha!
When I got to college, I kept writing as a hobby but focused on getting my associates degree and serving my community through an honor society I led. As my time at community college was coming to an end, I had to decide on a major, but couldn't find one. I chose to stay an additional two years and took nearly every course in the catalog to figure out what I wanted to study at a higher level. I wasn't in any rush to transfer to a university because I knew that I wanted to take my time to decide instead of wasting my money only to not use my degree later on in life. To me, it was better to have experience and college credits that I may or may not use than to not learn anything at all.
After putting on a workshop to raise awareness of cigarette litter prevention, I got a lot of great feedback from people who attended. It was then that I realized that what made me come alive was public speaking and writing.
Eventually, I graduated with a Bachelor of Arts in Communication Studies from the University of North Texas. After six long years, I finally left school. At the time I had left, the recession was in full force so it was extremely hard to find a job. Again, I'm a learner, so I swallowed my pride and took a part-time internship at a small marketing agency. After about six months, I ended up leaving for a bigger opportunity to work in luxury retail.
During this entire time, I kept up my writing and turned my online diary into a fashion blog where I shared everything. I found out later that my blog gave me the edge against other candidates to land my job! I guess you can say I started blogging way before the term 'influencer' was coined. However, because of my lack of self-esteem, I didn't truly take it seriously until 2017. But I'm here and still going strong!
Has it been a smooth road?
Like everyone else, my journey has not been easy. I struggled with two major things: 1) Belief in myself and 2) building my brand while still working a full-time job. My advice for other women, especially the younger ones, is to believe in yourself, work hard, and understand delayed gratification.
It sounds so cliché, but believing in yourself is imperative to your success. It's the fuel you need to build big dreams so you have to truly believe in yourself and what God says about you. You are fearfully and wonderfully made. No one else out there, I mean no one, will have the exact combination of your personality, interests, and talents. I will impact an audience you can't reach and you'll make an impact on people I can't reach. Trust me when I say that your best work comes when you fully believe in yourself and your abilities! Besides, nothing is more attractive in a person than someone with confidence in themselves!
I want to tell anyone out there who's reading this to understand that if you want it bad enough, you will make it happen. If you want it bad enough, you'll take your laptop to your day job and build your dreams during your lunch break. If you want it bad enough, you'll work on your dreams after your day job is long over. And you'll do it on weekends too. There is no use in waiting to start. Time is going to fly by anyway, so you might as well use Google and figure out how to make your dreams come true NOW. Think about this: if you want an easy life later, work hard now. If you want a hard life later, do nothing now. As John Maxwell has taught me, "Everything worthwhile is uphill."
Lastly, when you're working on your dreams, it's important to know that it's not going to happen overnight. As you work your way to the top, you'll learn that it's going to be lonely at times and that there aren't many people who will understand. And that's okay. Your dream is not their dream so they don't need to understand it. Find yourself high-performing, like-minded individuals in every industry and make connections. You'll be surprised to know that people are very supportive while you work in the trenches and they will be there to celebrate when you succeed at the top of the mountain.
So, as you know, we're impressed with She Sweats Diamonds – tell our readers more, for example, what you're most proud of and what sets you apart from others.
Currently, I work as a coordinator in luxury retail with 15 years of customer service experience. After my 9 to 5, I'm a digital content creator and sustainable living advocate.
My overall goal in life is to inspire others to step into their identity with confidence so they can live their best and most fulfilling lives. The way I want to do that is to tell stories. As a writer, my goal is to always connect with my audience and add value to their life. Whether it's from personal experience or from a creative aspect, I want the content I put out there to be of value that the younger version of me would've needed to see and be inspired to take action.
Sustainable living and caring for the environment is important to me and that's what sets me apart from other fashion and beauty content creators. I'm extremely passionate about educating people to help them understand that we have been blessed to live in and enjoy this beautiful world. To show our gratitude and allow future generations to enjoy our blessings, we have to be good stewards with what we've been given.
There's a wealth of academic research that suggests that a lack of mentors and networking opportunities for women has materially affected the number of women in leadership roles. Smart organizations and industry leaders are working to change this, but in the meantime, do you have any advice for finding a mentor and building a network?
My advice would be to learn to become a more interesting person. If networking is hard for you, ease the struggle by increasing your confidence and improving your self-esteem.
How do you meet people with confidence? Learn to become an interesting person. To be an interesting person, you need to read more books, learn new-to-you skills, learn how to listen and ask questions, travel more, and connect with people everywhere you go, and become a lover of learning. Any one of these skills will give you an "in" when networking or finding a mentor.
If you want to learn more, I go into more depth about this on my blog.
Contact Info:
Suggest a story: VoyageDallas is built on recommendations from the community; it's how we uncover hidden gems, so if you or someone you know deserves recognition please let us know here.