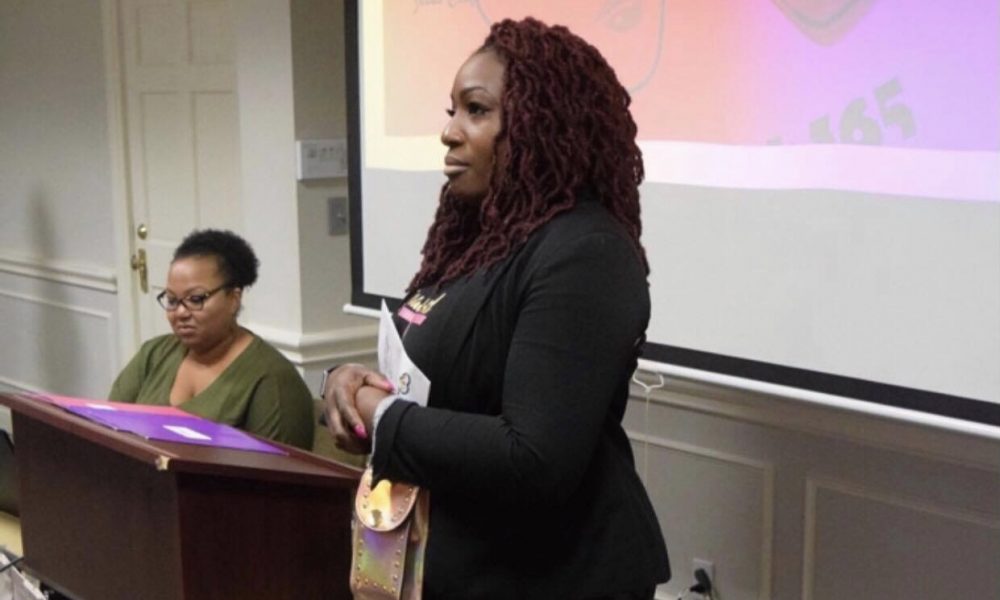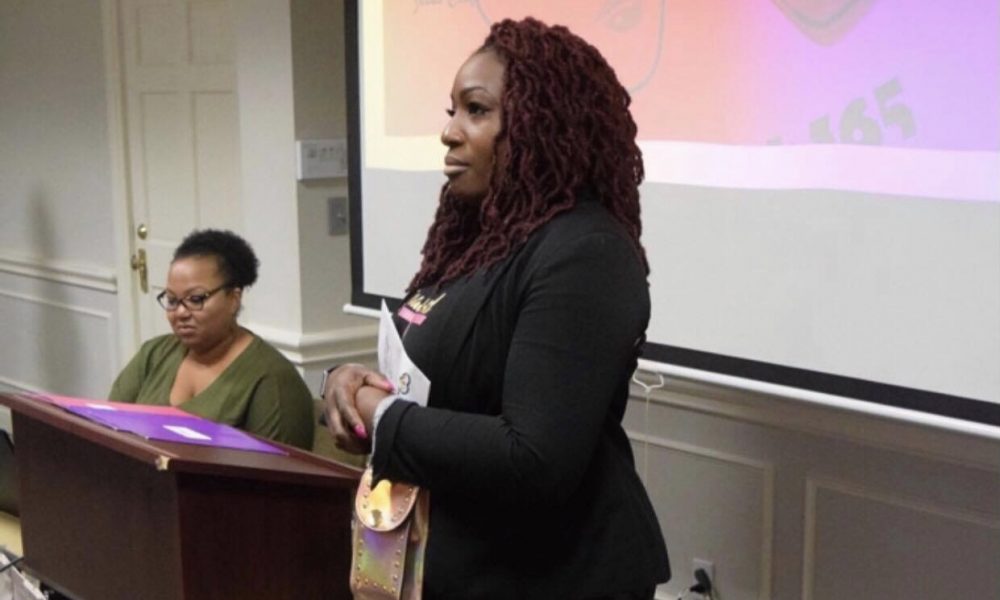 Today we'd like to introduce you to Jeanine Tillman.
Thanks for sharing your story with us Jeanine. So, let's start at the beginning and we can move on from there.
My story is a complicated yet beautiful one. I am a survivor of molestation, two suicide attempts an attempted rape and domestic violence. Early on in life, I realized I had many talents. I could draw, dance sing, articulate well with others, and most things I put my hands to I was successful at them. However, there was always something holding me back called the past. I found myself desiring to be more but could never bring myself to do it.
In 2012, I encountered an unfortunate but blessing of a situation where I was asked to work a full-time job for $12 an hour after just having twin babies. I was informed if I did not take the job I could no longer work there. I made a God-driven decision to resign and begin a journey.
I began writing. I wrote my first program, a girls mentoring program. I remember writing into the wee hours of the morning and my husband becoming worried about my sleep regime. He would tell me to rest, and my reply would be, " I have to finish". I always relate the urge I felt while writing was that of someone vomiting. I know it a grotesque illustration, but please follow me.
When vomiting you can't stop until it is over. That's how I felt when I was writing. I couldn't finish writing until it was all out of me. After completely writing the program I received a call from a friend. To my surprise, she asked me to mentor a program in an after school program. This was my first time acknowledging and executing my purpose.
June 20, 2018, I resigned from my 15 + year love affair working 9 to 5's in Nonprofit America. My resignation was catapulted due to an unfortunate and horrifying experience with racial discrimination and retaliation within the workplace. In light of the #Metoo movement and #BlackLivesMatter as a result of multiple deaths of young black men and women at the hands of law enforcement; I found myself abused, sad and feeling abandoned by Nonprofit America and the system. With only the strength I can attribute to Jesus himself, I was empowered to stand up against the abuse of discrimination and retaliation for myself and for others that were sure to encounter similar and worse treatment, and I continue to fight this same battle to date.
After the tears, extreme sadness, depression, anxiety and feelings of abandonment, I realized I had to keep going. I dug into my 401K and began pouring into Red Sea Project like never before with the awesome support of my husband. Not really knowing how it would work out, I began to live what I taught others, "keep going", "purpose is not optional" and "there are people waiting on you to fulfill your purpose". I watched in awe as God used my hands to evolve Red Sea Project from a community organization to a 501(c)3 blossoming into a platform to touch hearts, minds while transforming lives.
I realized I had to walk in my purpose just as I was teaching others all these years. Even in the midst of oppression, our purpose is always calling; in the midst of disappointment our purpose still remains; in the midst of pain, there purpose is waiting to be ignited! It was there in the midst of it all, I vowed to not only keep my dream alive of empowering people and uplifting them, I vowed to be the change I wanted to see in the world. After that, as they say, the rest is history.
Now, Red Sea Project (RSP) has programs that empower women, mentor youth, educate and train community and unify families. RSP programs are as follows:
#SisterhoodROCKS- Entrepreneurship, Effective Partnership and Purpose Workshop & Conference
July of this year RSP held it's 3rd annual #SisterhoodROCKS women's conference. #SisterhoodROCKS support female minority-owned businesses with its support and funds. This year we were able to support 13 small business female minority owned business and hopes to double the support in 2019. The purpose of the conference is to help women find their God-given purpose, acknowledging it and executing it. We provide training and education to women who are currently entrepreneurs or aspiring entrepreneurs.
#TELLtheSECRET- Domestic Violence and Abuse Education, Awareness and Prevention Program
October of this RSP held its Domestic Violence and Abuse education, awareness and prevention forum. The forum was held online and in the community. We educated 525 staff and student at North Texas Job Corp located in McKinney, TX and we impacted about 3,237 online viewers.
iLiVE- Suicide Education, Awareness and Prevention Program
This month, iLiVE, RSP's suicide education, awareness, and prevention program has impacted about 365 online views, and we have the remainder of November to go!
NEW/REVAMPED programs set to launch in 2019:
Chop It Up- Youth Mentoring, Education, Prevention and Intervention Program
Chop It Up provides mentor-ship to youth ages 10 – 18 years old. This program provides youth with a safe environment to express ideas and concepts while learning critical skills associated with character building, critical thinking, self-worth and concept, and servant leadership skills.
I'M a Star- Youth Mentoring, Education, Prevention and Intervention Program
I'M a Star provides mentor-ship to youth 3 -9 years old. This program teaches youth the definition of teamwork through their actions, critical thinking, positive self-esteem, concept, and self-worth as well as servant leadership skills.
Great, so let's dig a little deeper into the story – has it been an easy path overall and if not, what were the challenges you've had to overcome?
I have to honestly say this has not been a smooth road by far. I am a true believer that that beautiful things are born in the ugliest times in our lives. I have experienced going back to the drawing board to enhance programs, revamping partnerships and stepping out of my comfort zone. I can transparently say, I am in an uncomfortable yet challenging and beautifully elevating place right now. I love the new me God is creating in this time of refining through life's fires.
Please tell us about Red Sea Project.
Red Sea Project provides education and training through Red Sea Project programs. My specialty and passion is educating individuals and community in the areas of Domestic Violence, Suicide Awareness, and Prevention and Purpose! As a service provider, I am most proud of the growth we have this year. We branched out into the community educating the most individuals since the inception of the organization. In addition, we transitioned from a community organization to a 501(c)3 to jump into the grant world and make new partnerships with community, faith-based and nonprofits.
Red Sea Project is set apart from other nonprofit organizations because we aren't afraid to collaborate with other nonprofit agencies/organizations in fear of competition. We believe there are plenty of people to serve and partnerships are the best comprehensive way to serve effectively.
Often it feels as if the media, by and large, is only focused on the obstacles faced by women, but we feel it's important to also look for the opportunities. In your view, are there opportunities that you see that women are particularly well positioned for?
Most definitely, I believe there are opportunities women are particularly well positioned for, however, I am a firm believer we as women at times hinder our sisters in the field because of our own insecurities. Women face many challenges in a male-dominated world and experience the glass ceiling effect, sexism, discrimination, harassment, etc. We have to jump through many hoops and take the extended route to certain opportunities and positions that our male counterparts don't have to take. With that being said, we also provide hand-made hurdles for our sisters in the field (other women) to eliminate potential competition because of the overwhelming feeling of jumping through preexisting hoops and the reality of competing against another woman (our sister in the field) in the midst of all the bureaucracy.
This year, I have witnessed women rising to great positions of power. For example, in Harris County, Texas, 19 female African American judges were elected, 8 of them alumni's of Texas Southern University's Thurgood Marshall School of Law.
To answer your question, women can fulfill any position set before them. The opportunities are always there. We might have to work harder for them, but they are there. We must simply use our power of influence to birth great things rather than abort what we don't understand or personally find intimidating and/or uncomfortable.
I, myself, as a leader, business owner, and mother of future women, have to perform the introspective work to face the challenges all women face without bitterness and/or ill-fated competitiveness that hinders the next woman from advancing beyond me. Great leaders cultivate and enhance great leaders. I live by the motto, "we are better together".
Contact Info:
Image Credit:
#SisterhoodROCKS image credit: K. Jorden with an e Productions
Getting in touch: VoyageDallas is built on recommendations from the community; it's how we uncover hidden gems, so if you know someone who deserves recognition please let us know here.