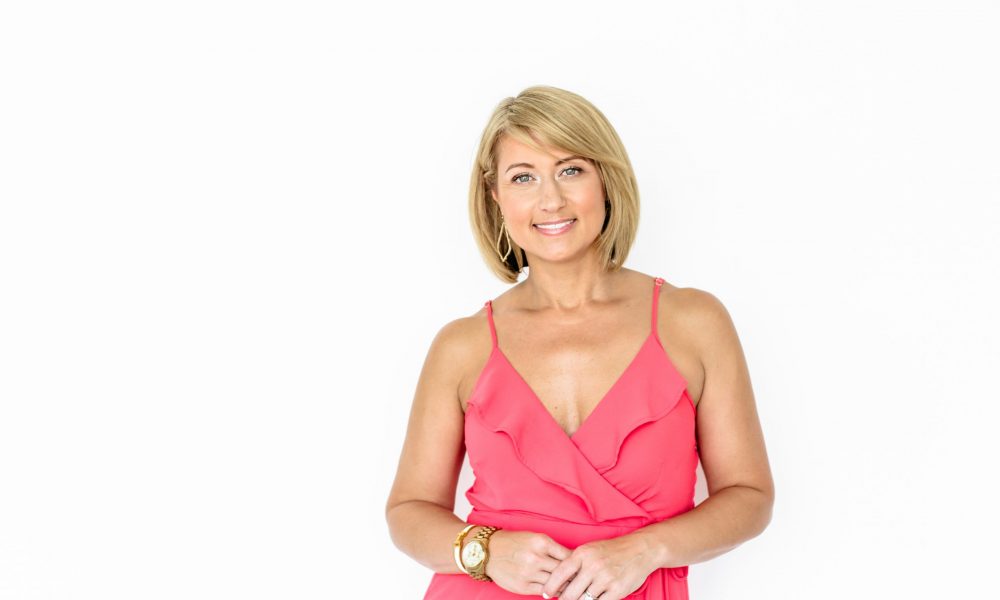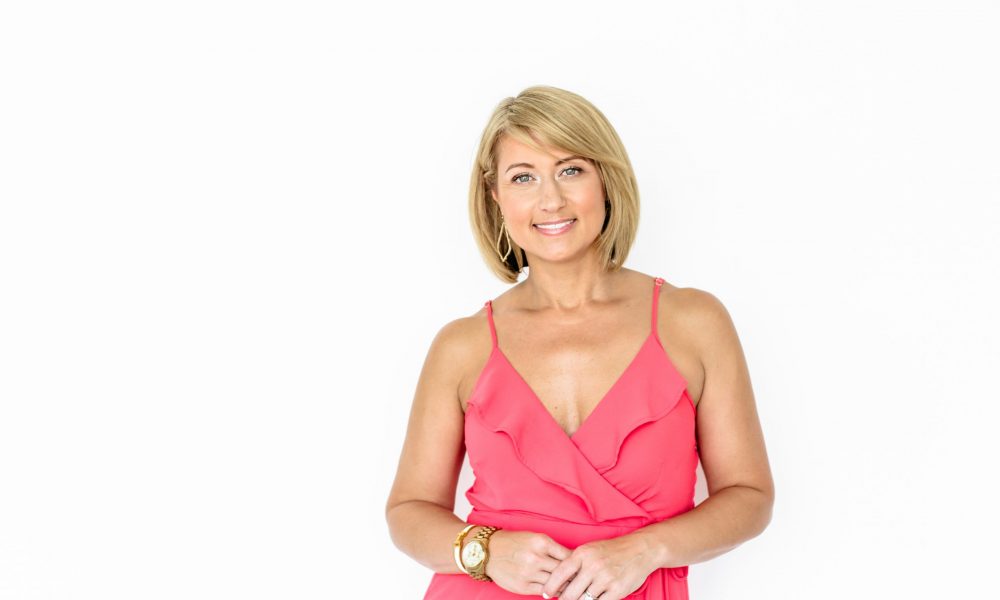 Today we'd like to introduce you to KJ Blattenbauer.
Thanks for sharing your story with us KJ. So, let's start at the beginning and we can move on from there.
I'm originally from Jamestown, North Dakota, and I'm proud to be a small-town girl fueled by passion and Dr. Pepper.
For as long as I can remember, I've wanted to help others. Whether it's assisting them to make the right connections, feel more confident in their clothes, or with an easy-to-follow path to becoming a household name, approaching life from a place of service is my jam.
I also have always been passionate about a variety of very unrelated things: writing, entrepreneurship, fashion, how things are made, and cute stationery—just to name a few.
After nearly two decades working for leading American brands and succeeding with reputable public relations agencies, I realized that my passion was not in Corporate America and potential made me the perfect candidate for life as an entrepreneur.
Ready to get out of the cold, I moved to California, and started my own PR agency, Hearsay (hearsaypr.com). I later embraced my knack for naming and launched a business naming service, Name Droppers (namedropco.com). Frustrated with nothing to wear and ready to embrace my passion for fashion, my dress line vieve and jo is about to launch (vieveandjo.com).
And, because I wouldn't have succeeded at any of these endeavors without some spectacular failures along the way, I am launching a podcast named Pure Calamity this winter aimed at helping encourage others to embrace failure and take the entrepreneurial leap.
These days, I spend most of time at home in Texas or on a plane with my husband, KB, and our Chinook/Sheltie rescue, Georgia, who you may already know from Instagram as my Chief Operations Pawficer.
From a town that didn't even have a Wal-Mart, to promoting Fortune 50 companies, to launching a line of brightly-colored dresses when everyone else is pushing neutrals, I'm living proof that you can achieve anything you put your mind to.
We're always bombarded by how great it is to pursue your passion, etc – but we've spoken with enough people to know that it's not always easy. Overall, would you say things have been easy for you?
The short answer is no. It has not been a smooth road. There's a reason why the parent company for my brands is named Calamity Jayne Enterprises. I like to take anything I am passionate about and go for it one-hundred percent. I'm a very leap and the net will appear type of gal, and my ambition can at time makes situations calamitous.
In the beginning, my biggest struggle was that I had no idea how to run a business, much less my own business. I basically didn't have a plan. One day I quit my corporate role and the next day I had five PR clients. It was a scramble to set up the right offerings, serve my clients with the level of attention they deserved, file the necessary business-related paperwork, try to manage part-time staff, and so many other things that running a business requires that I just hadn't taken the time to think through.
I also wasn't prepared for lonely it can be to start your own business or be your own boss. Some of your friends and family may not get it, what you're trying to do. They don't understand why you're your own boss yet working more hours than when you reported to an actual boss. You're going to miss out on things. I was completely disillusioned to what work/life balance I would have as an entrepreneur and it's taken some adjusting. I am beyond thankful for my friends, family, and husband for their patience and understanding that working is what I love doing and it's going to come first sometimes.
Another area of struggle for me was what happened as soon as I was met with some success—people started coming for me. Whether it was trolling comments on social media, plagiarizing word-for-word my website and book, or even the threat of a ridiculous lawsuit, it was made very clear early on that as a business owner, I had to be careful who I trusted. Not everyone has your best interest at heart. You must protect yourself, have a strong foundation, know who you are as a person, and have an amazing legal team.
Another hidden struggle to being an entrepreneur is the best thing about being your own boss also is the worst thing about being your own boss: You have no one to answer to but yourself. You alone are responsible for the success or failure of your endeavors. You alone are responsible for the fate of your business and employees. You get to be everything from customer service to IT to accounting to sales to advertising to manufacturing. It all falls on your shoulders. That pressure is a good thing. It also can be a very bad thing.
As cliché as it sounds, however, I think there's a beauty that comes from the struggle. I am a much more well-rounded person than when I started my first company. It wouldn't be that way, if it had been a smooth road from the start. Nothing handed to us is ever worth it—I believe you get out of something what you put into it. I've put everything into my dreams for nearly a decade and it's showing in my success.
I can't even comprehend the skills I've gained over the past seven years or hurdles I've overcome. There have been so many! But I also know that there will be more days ahead where I'll want to curl up in a ball and cry on my bathroom floor, as well as ones where I feel invincible and know I can take on the world. It's all part of life as an entrepreneur!
So, as you know, we're impressed with Calamity Jayne Enterprises – tell our readers more, for example what you're most proud of as a company and what sets you apart from others.
Under the umbrella of Calamity Jayne Enterprises, I have a PR agency, naming business, dress line, and podcast.
Hearsay my PR boutique, which helps small business owners and entrepreneurs become media darlings by teaching them how to prep for and secure their own press. Since 2012, the goal for Hearsay has been to help the dreamers, doers, and side hustlers get the attention, exposure, and media coverage they deserve. We offer one-on-one PR consulting, do-it-yourself PR courses, small group PR training, and the tools and templates needed to snag the spotlight.
Name Droppers is a business born from my love for nicknaming literally anything. After hearing so many of my entrepreneur friends and their friends struggle while trying to name their business, I knew I had to do something about it. In a little under a year, we've helped name more than 100 businesses, events, and products. Plus, naming things is a blast!
Vieve and jo is a line of effortlessly glamourous dresses with built-in bust support named after all the amazing women in my life that I will be launching very soon. Turns out, I hate pants. In fact, I refer to them as leg prisons. So, you'll find me in a dress 24/7. After years of struggling trying find age-appropriate but yet work-appropriate ones, that I then didn't need to get special bra for to avoid straps showing, I was over it. I also love bright colors, and the world is all about neutrals it seems. Designing my own line for women of all sizes became a priority for me and vieve and jo was born.
Pure Calamity will be a business podcast that proves f**k ups are the mother of reinvention. Because I wouldn't have succeeded at any of my other endeavors without some spectacular failures along the way, I want to offer a safe space to encourage others to redefine success and chase their dreams. We have amazing expert interviews from household names already lined up.
Were there people and/or experiences you had in your childhood that you feel laid the foundation for your success?
I definitely feel that the experiences I had growing up played a huge role in setting me up for success later in life.
First and foremost, my parents raised me right. Please and thank you-style manners, treating others how I'd like to be treated, and church on Sunday are just a few gems I can thank them for.
I'm originally from a small town in North Dakota, so I know first-hand all publicity isn't good publicity. Plus, I know all the right ways to spin any story to get attention.
This small town upbringing also taught me to be resourceful and to never take no for answer. If I wasn't presented with an opportunity I wanted due to my geographic location or otherwise, the Midwesterner in me learned to tenaciously go after it elsewhere.
I'd be remiss if I didn't credit sports with my successes today. I was a three-sport athlete up until I graduated from college. Between track, cross country, and volleyball, I learned what it means to pull my weight, be a good teammate, serve my community, and cheer on others.
Pricing:
Name Droppers naming service, $500
It Girl PR course, $497
bluePRint PR training, $997
Hearsay PR consulting, starting at $1,250
Contact Info:

Image Credit:
Red dress images – Abby Anderson; Colored dress images – Alexa Vossler
Getting in touch: VoyageDallas is built on recommendations from the community; it's how we uncover hidden gems, so if you know someone who deserves recognition please let us know here.