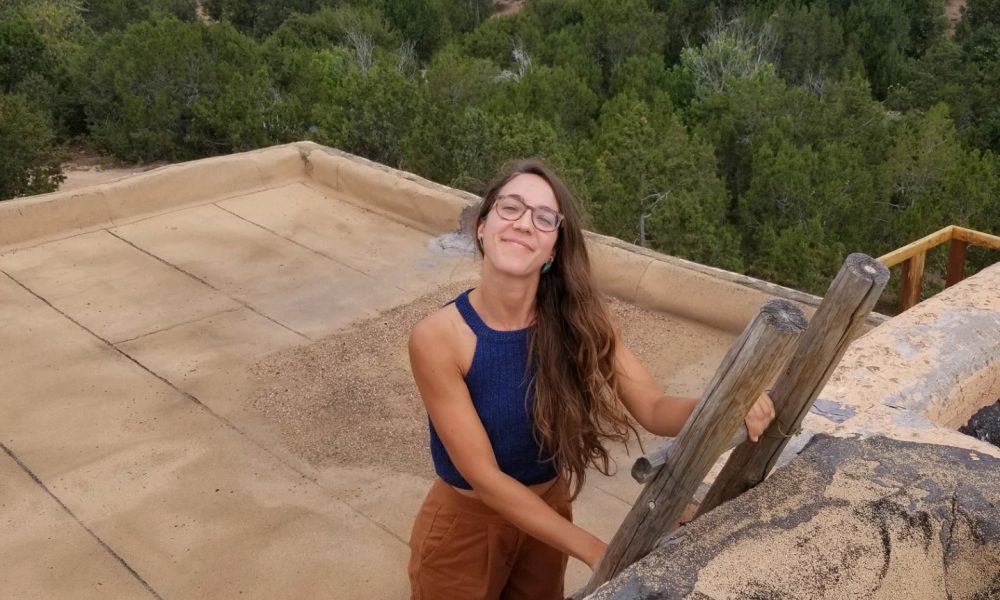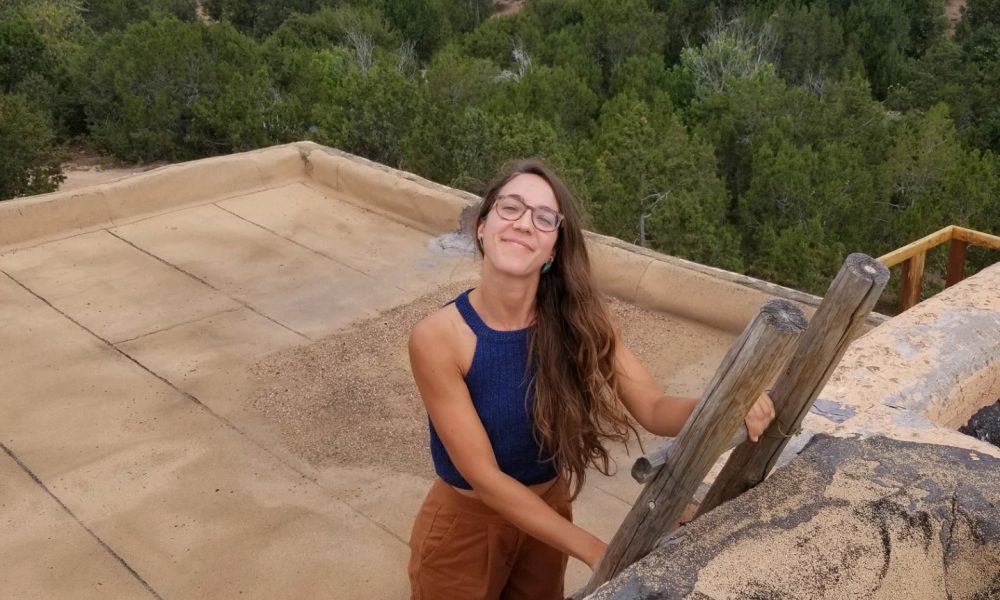 Today we'd like to introduce you to Lydia Jarjoura.
Thanks for sharing your story with us Lydia. So, let's start at the beginning and we can move on from there.
It's funny, that concept of getting "somewhere". It feels like my story began a very long time ago before I was born and maybe before my mother was born. I am loving where I am today, but it's felt like a long and bumpy journey to "here".
For as long as I can remember, I was a questioner. Never able to accept simple concepts and ideas, my brain was my powerhouse for a very long time. I'll skip my childhood story and fast forward to when I felt like my life truly began, 11 years ago, when I was 19 years old.
I had my first full-blown pass-out panic attack and discovered that life didn't have to feel so tense all the time. Like most young people in a society where Western medicine is "king", I was given a little white pill to take. I took that pill daily and loved how it made me not feel. It numbed me enough to stop my panic attacks.
When I moved to Austin, Texas in 2012 and began practicing yoga and meditating daily, I realized that I WANTED to feel. I knew there was a way to not take anti-anxiety medication but still survive.
So, I started to change my life. First, it was by removing all sugars, alcohol, and processed foods from my diet. Then, I dove into balancing my hormones by tracking my cycle.
I went from surviving to thriving when I found my voice by teaching yoga.
Skip ahead to now and I'm a Certified health coach who guides women just like me to a life of freedom and health.
I feel good with where I am but I also know that it's not about where I'm going, it's about how I feel while I'm trying to get there.
Overall, has it been relatively smooth? If not, what were some of the struggles along the way?
Oh, it's been bumpy as hell. Honestly, none of us know what we're doing and the more that I can remember that the better I feel.
I think it's simply about accepting ourselves. Not just the joyful, driven, smart parts of ourselves but the angry, confused, and sad parts, too.
Most of my struggles centered around not accepting myself.
It seemed like no matter what I was able to manifest, I was never satisfied.
I kept thinking, "I'll feel better when_____".
Most of the women that come to me are where I was- in a place of simply not knowing who they are because they don't accept who they already are.
There's an essence in each of us that was there the day we were born. But because of conditioning, from our parents and society and our peers, we put layers over that essence. For some of us, the layers are so thick, we can't even hear ourselves think. We can't hear what our desires are.
So, we end up living a life for others. To please others or not disappoint others- and we end up disappointing the only person we'll be in a life-long relationship with, ourselves.
When you find a home within yourself, you stop looking at things outside of yourself for safety or comfort or even love.
Please tell us about Lunar Nourishment.
In short, I'm a women's empowerment coach. I help women find their voice and uncover their passion. I specialize in three areas: health, self, and wealth.
Health is a whole mind/body/soul process and as a menstrual health coach, I teach women how to connect to and balance their monthly cycle so they can use the gifts that it has to offer, rather than dread the shifts it brings.
Self is an inner knowing. The women I work with are naturally intuitive, witchy, and powerful- they're just afraid to be big. At the same time, that they feel they're "too much", they also feel like they're not enough. Through intuitive coaching, I show them how to connect to themselves and tap into their intuition.
Wealth is more than just money. Most of my clients either have or want to start a business. By helping them find clarity on their purpose and the people they want to serve, they're able to build scalable and profitable programs. I primarily work with wellness entrepreneurs; I hold space for healers.
I think I'm most proud of the way that I run my business with 100% honesty and transparency. My clients feel like friends to me and I love that I can show up as I am and feel fully accepted by them.
Often it feels as if the media, by and large, is only focused on the obstacles faced by women, but we feel it's important to also look for the opportunities. In your view, are there opportunities that you see that women are particularly well-positioned for?
If by opportunities, you mean careers, I'm not sure what my answer is. I believe that everyone one of us, whether we identify as women or not, have choices we can make that put us on a path of living a life of alignment.
To me, the word challenge reminds me of the word "resistance."
I see so many women who are resisting the life they think they're supposed to be leading. They resist it by staying stuck where they are, or by not putting themselves out there or by not speaking their truth.
Resistance feels like tension and I really feel like many of us are playing a tug of war with ourselves. We complain about where we are when we don't have direction or clarity on where we want to go.
I think when women can understand just how much power is inside of their literal womb (we bleed every month in order to create new life), they can tap into an existence where every day feels like a new opportunity to live more in alignment with their truth.
One of my favorite quotes, by Alan Watts, says that you have no obligation to be who you were 5 minutes ago.
So, a challenge or opportunity yesterday might have alchemized in a totally new way today.
I'm pretty sure I just took your question and went in a totally different direction, but it felt more comfortable this way. 🙂
Contact Info:
Image Credit:
Moon photo is by Richard Casteel, Water photo is by Cristina Schooler
Suggest a story: VoyageDallas is built on recommendations from the community; it's how we uncover hidden gems, so if you or someone you know deserves recognition please let us know here.