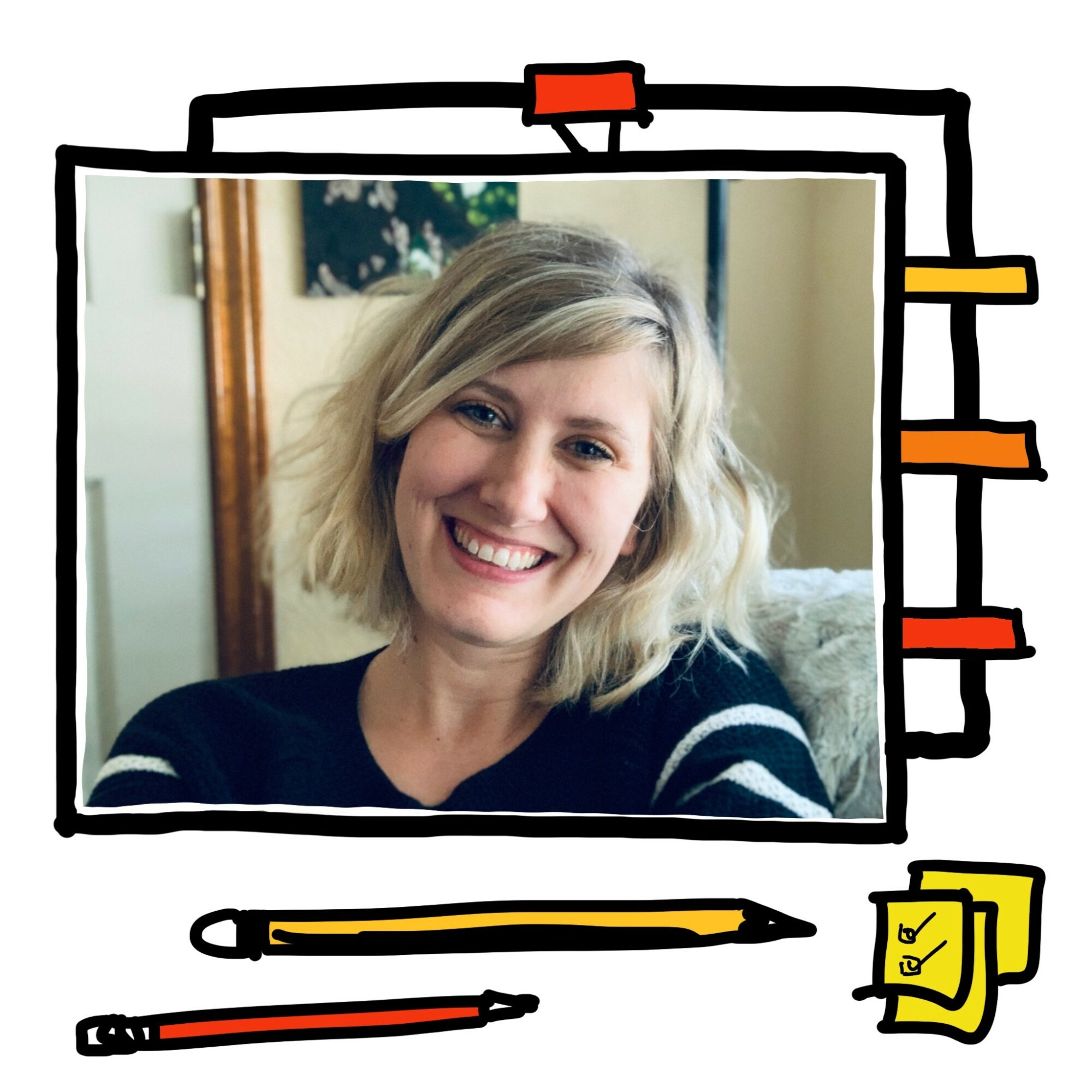 Today we'd like to introduce you to Amy Senter. 
Hi Amy, we'd love for you to start by introducing yourself
Hi! I am a Christian Lifestyle Blogger and originally started writing after being diagnosed with Late Stage Lyme Disease a few years ago. In 2014, I got really sick—I mean wheelchair, 80 pills a day, needing a nanny for my kids kinda-sick. It wasn't until 4 years later, that I decided I would choose joy and live with intention no matter what my circumstances might be. With that mission in mind, I started writing a blog called Intentional Living, creating products to encourage others in their own personal and spiritual development.
But going from survival mode to intentional living was an extremely hard process. It all started after the birth of my daughter in 2014 that I began to develop some disturbing health issues. My right arm was constantly tingling and throbbing. At times I felt like I was holding a vibrating cellphone when I wasn't. Pain around my collarbone was so excruciating that I had trouble breathing.
Over time, the disease progressed and most of my medications exacerbated my symptoms. I was left bedridden, unable to care for myself or my family. I started experiencing all sorts of neuropathy pain like twitching, tremors, numbness, tingling, migrating pain, and crawling skin. In addition, I had hair loss, rashes, panic attacks, blurred vision, paranoia, nausea, vomiting, fainting, air hunger, seizures, and brain fog.
Eventually, I had trouble holding a conversation and was in so much pain that I couldn't walk to the bathroom on my own. Every test was normal, and doctors began to question my sanity.
After two and a half years, I was diagnosed with Late-Stage Lyme Disease (aka Chronic Lyme), which presented another set of problems. I learned that the disease is highly controversial, and navigated an underground world of Lyme treatment. Nothing was covered by insurance and communicating with doctors was often difficult and secretive.
My journey with Lyme tested my faith in ways I never dreamed and I had days where I wished I could sleep away years of my life. It was in this hard time that I learned the peace that comes with surrender of control and trust in Jesus, one hard step at a time.
After a year and a half of treatments, I began to see major improvements. But the turning point for me was when I addressed my mental state and acknowledged that I would never make progress if I didn't believe I could.
I could continue to be a grump about everything that was going on in my life, give up, quit, sleep away the days, be bitter and angry, and self-pitying. Or I could choose to live in the freedom of gratitude, love, joy, and peace despite whatever circumstances were in front of me.
While my mindset wasn't the cause of Lyme, it certainly wasn't helping it. I read book after book of others who went through hard times and read of their successes through self-care practices like using a gratitude journal or getting outside into the sunshine every day. I saw a pattern of positive thinking and physical healing in my body that I couldn't ignore.
In my journey of pain and suffering, I realized that changing my mindset also meant a deep dive into what I believed about my capabilities and an awareness of my need for spiritual growth.
It was through this mindset change that I began blogging with the hopes to encourage others struggling in their own hardships.
Over time, it morphed into a platform to teach others about the importance of personal development and spiritual growth through practices such as self-care and setting personal goals. As a former teacher, I naturally fell into the role, creating worksheets for Bible study and its applications for families and relationships.
Today my blog reaches over 33,000 people a month and I've sold over 2,000 printable products through my site!
Would you say it's been a smooth road, and if not, what are some of the biggest challenges you've faced along the way?
This disease has had me in my lowest moments and strangely, let me experience some of the greatest moments in my life. Deeper friendships, a stronger marriage, an authentic faith. 
I have learned the importance of reaching out to others for help and the benefit of honest conversations that lead to deep and meaningful friendships. I've learned the importance of finding purpose in the pain and not sitting and watching the days go by until you are "better". I've learned that being a mother can be the biggest motivator to keep going. 
Your faith is put to the test when life hits you hard, and you will either come out stronger in your faith or lose it altogether. I am happy to say that because of my hardships in living with Lyme disease, I am now bolder and braver in my faith than I have ever been. 
Not a lot of Lyme sufferers can say these things. Many marriages end in divorce, faith is lost and hope is never found. Most Lyme patients are written off as mental cases (I have been) and because of the lack of help for the realities of Lyme, the suicide rate of this disease is shocking. 
Each day is still a battle, but I have the reminders of how far I've come and the hope Jesus set in my heart to keep living life—not merely survive it. 
While I may not be successful in conquering each and every day, my vision, my goal, my choice—is to live life with intention. Intentional living doesn't mean you're doing life perfectly, it means that you're living life with purpose. 
Thanks for sharing that. So, maybe next you can tell us a bit more about your work?
I am a Christian Lifestyle Blogger and my website called "Intentional Living" can be found at AmySenter.com. 
I write about personal development and spiritual growth through posts on Bible study, Self-Care, Goal Setting, Motherhood, Marriage, and Christian Living. 
I have over 75 free printables covering each of these areas in my printable library free to subscribers and include a monthly scripture writing workbook. What sets me apart is my unique style of organizing information and doodling on everything I do. Each product is handwritten using my iPad's Apple Pencil and available to print instantly. 
I am most proud of recently finishing visual outlines of each book in the Old Testament and love hearing from people who have collected the entire set and how they use them in their own lives. I am currently working on completing the New Testament by the end of 2022. 
You can follow my progress on Instagram @senteramy and join my Intentional Living Facebook Community at: https://www.facebook.com/groups/183753026040770 
Do you have any memories from childhood that you can share with us?
I've always been an artist and an avid reader. As a kid, I was passionate about making things, whether it was starting neighborhood clubs or selling friendship bracelets on the curb. 
My favorite memories have to be of our summers in Virginia where we learned how to do flips off the diving board at the neighborhood pool and caught lightning bugs in jars at night. 
Pricing:
Individual Books of the Bible Timelines ($4 each)
Bible Timeline Bundles ($12-88)
Kid Products ($5-12)
Personal Development Workbooks ($10-15)
Contact Info:
Suggest a Story:
 VoyageDallas is built on recommendations from the community; it's how we uncover hidden gems, so if you or someone you know deserves recognition please let us know 
here.