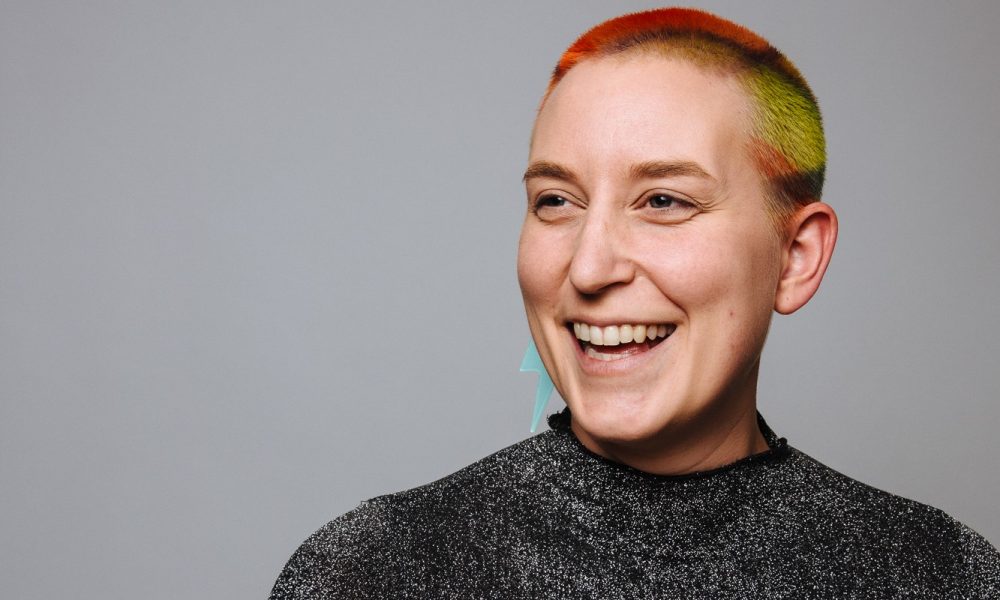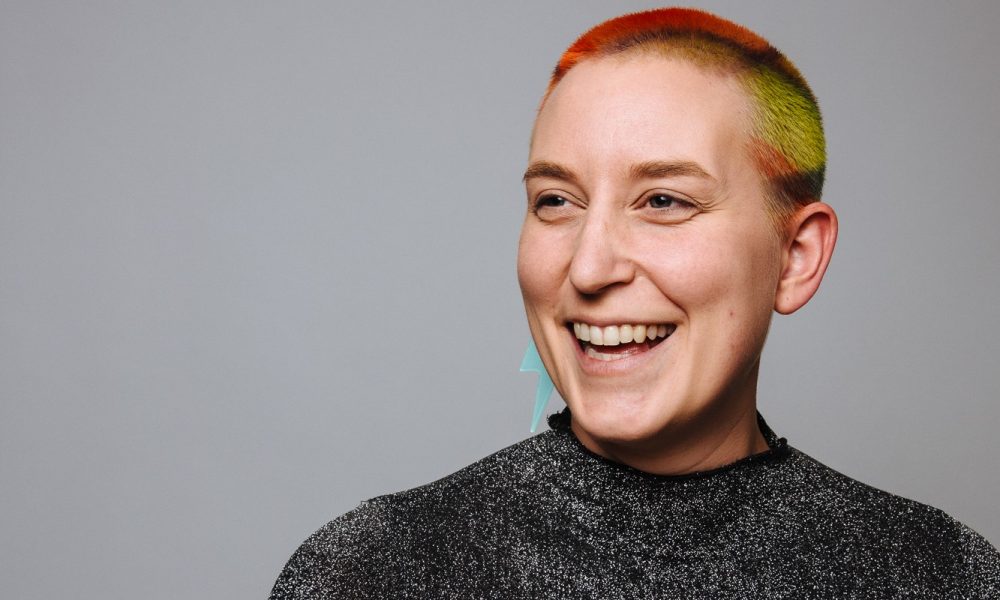 Today we'd like to introduce you to Abby Bagby.
Abby, can you briefly walk us through your story – how you started and how you got to where you are today.
I've been in Dallas for ten years–basically my adult life. I moved here from Tulsa, OK in 2010 to attend art school at the University of Dallas. While there, I spent four months in Rome, which was pivotal in shaping my worldview. After finishing my BA in sculpture, I began assistant curating and eventually curating and directing Umbrella Gallery in Deep Ellum from 2014 through the end of 2017. During this time, I co-founded a summer contemporary art series ArtSkool with John Logan, Rachael Anderson, and Liz Trosper, which ran for the next four years. This is a wonderful program meant to bridge the gap between the often exclusive art world and everyone else through lectures, panel discussions, and gallery and studio visits. We had a great time and I would love to see it reborn someday.
While my time at Umbrella Gallery didn't turn out to be exactly what I wanted, it opened me up to the possibilities of arts facilitating. I love making my own work and developing a unique practice, but there is something really beautiful and indescribable about being able to be at the beginning stages of someone's self-discovery, to be able to offer them one of their "firsts": gallery show, professional critique, studio space. There was about a three year period when I was really focusing on only my own practice, and I found that I really missed arts facilitating.
I've had a fruitful start to my career, from several solo shows in and outside of Texas to international residencies like my most recent endeavor at Dragon Dance Theatre Residency in Quebec, CA. I've made it a point to travel at least three times a year, often out of the US. I think it's really important to remind yourself in non-virtual ways that you aren't the only one here, and that your way of life isn't the only way of life. Travel is my escape, and it's been invaluable to both my mental health and my sense of social justice.
One year ago, I was at an impasse: to leave Dallas permanently, or to stay here and build something that the city was lacking. I've long been frustrated with the lack of affordable studio space and the quite narrow opening for emerging artists to enter the Dallas arts scene. Nine months of nomadic living helped me to realize that I wanted to invest myself here, that Dallas is a truly unique city with a lot of opportunity. So I returned, with a new resolve to build what I saw missing in our community.
Has it been a smooth road?
Creating space in Dallas is never easy, from a logistics point of view. There aren't any allowances in Dallas zoning law to accommodate art spaces, so historically, this has caused the arts and the city to butt heads (to put it lightly). City funding is typically reserved for one-off events, despite its alleged commitment to sustainable and equity-building initiatives. As a result, grassroots efforts are largely left to their own devices to develop their own business model and secure space. The saving grace is the community: Dallas has amazing talent, and those in creative circles are so eager to support each other. I'm lucky to have met and collaborated with incredible artists here.
Under normal circumstances, it is already difficult to start from scratch, both as an artist and as an arts facilitator. Add to this the current elephant in the room, coronavirus, and you seem to have a recipe for disaster. Looking at a city attempting to rise from the ashes that haven't stopped falling, there doesn't seem to be much hope for the arts. I believe that I can share what I have to help bring us into the new future of our city.
We'd love to hear more about your business.
Our Studios is a shared studio and noncommercial art event concept. There are four studios rented per month to local artists at affordable rates, and one donation-based space rented as needed per day or per week. The fifth space functions as a residency, including interaction and critique with the other artists in the space, and the opportunity to show in the event space. The event portion of Our Studios is a one-night-only art venue. Modeled after the Happenings movement of 1960s New York, performance and ephemeral artists especially are highly encouraged to experiment and to bring new ideas to this space.
Beyond variety-style performance art shows, like Avant To Leave This Planet, I don't know of any non-theatre spaces in Dallas that have performance and difficult-to-categorize art specifically in mind. This is such a missed opportunity, as there are quite a few movement and performance artists already living and working here, and that number is growing. I hope to be a home and a proving ground to those who wish to test the limits of their practice by offering an experimental space to this community.
We have been able to maintain the space throughout the insecurity of the pandemic, and I aim to open the event space and the donation-based studio to local artists beginning this summer. It is important to me that artists can get right back to work when it is safe to gather again. We will be giving priority to those artists who haven't historically had the opportunity or the space to create, whether it be because of lifestyle, race, economic status or orientation. POC, LGBTQIA+, low-income, and artists without gallery representation are encouraged to apply both for shows and studio space.
Is our city a good place to do what you do?
I think Dallas presents very unique opportunities for new artists. It's a great place to be at the beginning of your career. The artist community is small enough to be welcoming and supportive, and there is enough space in Texas to accommodate new ideas and new structures. This is where my space lives, and I am happy to connect artists not only to space but to galleries and artists who can continue to project them to new heights.
As a city, Dallas has always been at odds with itself. Our downfall will be to continue to equate money with value. We have rich communities who have been building culture and sustainable economy in Dallas since its beginnings, and gentrification aims to push them out. I believe in our current state of affairs, we can imagine a post-pandemic future that lifts up, rather than exploits, these communities. Artists must be advocates for this new future, and there are already social practice artists who have been doing great work here for years, lauren woods being a great example.
To uphold a bright and just future in Dallas, we must have more funding for sustainability projects in the arts, even if that means a slow, quiet project such as studio rent or materials. Those of us looking to give artists opportunity should be there at the beginning, when they need the most support and the biggest push to launch them where they're headed. If we follow that model and continue to celebrate the strengths in our arts community, I think we will see amazing results.
Contact Info:
Website: abbybagby.com
Email: abbybagbyart@gmail.com
Instagram: @abbybagby
Image Credit:
Personal: Ben Garrett, Space: Abby Bagby, Pieces: Tyler-Marie Evans
Suggest a story: VoyageDallas is built on recommendations from the community; it's how we uncover hidden gems, so if you or someone you know deserves recognition please let us know here.