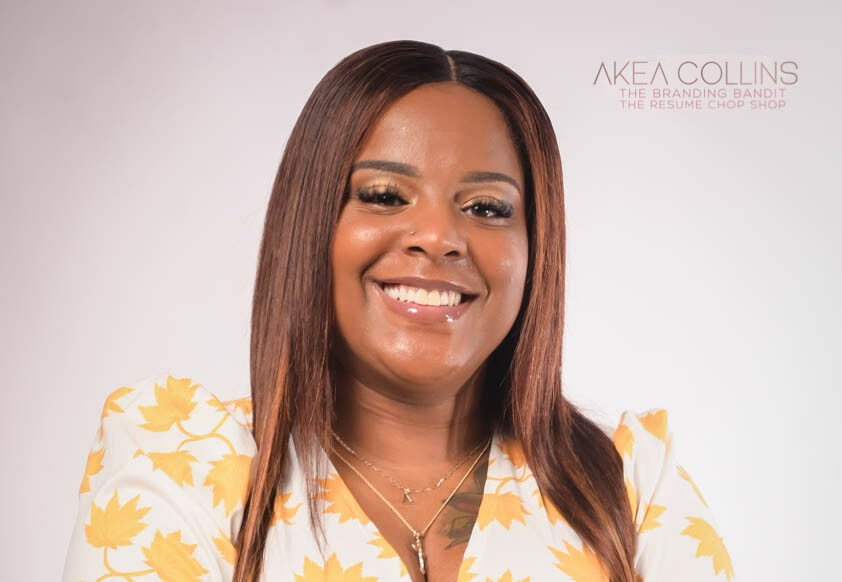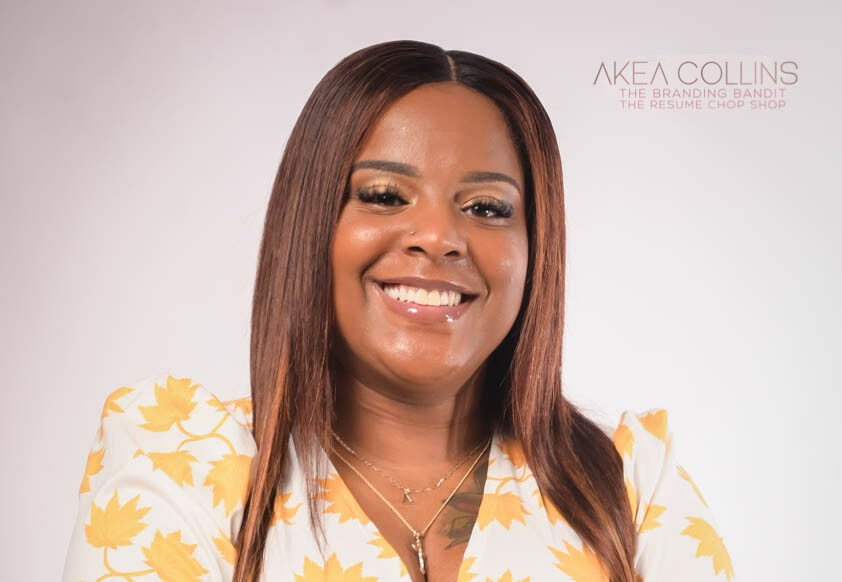 Today we're excited to introduce you to Akea Collins. Akea is a Branding & Business Strategist and is also a content partner. Content partners help Voyage in so many ways from spreading the word about the work that we do, sponsoring our mission and collaborating with us on content like this. Check out our conversation with Akea below.
Hi Akea, thank you so much for sitting down with us again. For folks who might have missed our initial interview, can you start by briefly introducing yourself?
My name is Akea Collins. I am a serial entrepreneur. I am the Owner & Founder of The Resume Chop Shop, The Branding Bandit Academy and AKC Rentals LLC. I created this businesses because I have some secrets, I want to share to obtaining a 6-figure Salary. I love to assist and motivate everyone in my network to be a better version of them. I have deep desire to take my knowledge and experience and allow for others to pick my brain for success. I have Bachelor of Arts in Business Administration with a concertation in Marketing. Master of Business Administration with a concentration in Health Care Administration.
I am retired disabled veteran. I spent 12 years serving our country in the Army. During my tenure in the Army I had the pleasure of working in the Human Resource office. I gained a tremendous amount of knowledge. I also met some amazing people along the way. I have worked in Human Resources for over 16 years. I have been an advocate for ensuring the all personnel that I encounter have the opportunity for career progression and to utilize me as a career coach.
I facilitated this role as Senior Non-Commissioned Officer in the military. I have had the opportunity to serve as a Director of Human Resources for The Westin Jackson and HRMP, Multi-Property for Penn National Gaming. I am proud to say that I have worked for the #1 in both Lodging & Gaming Entertainment. To fulfill my true potential, I resigned from those positions and became a fulltime Entrepreneur. It's my desire to see people grow and that what keeps me in the Human Resources field from a different angle. In my new position I encounter so many people current role and it has given me the opportunity to learn and understand the importance of helping others in my role. I want to assist everyone in my network to reach their true potential. Becoming a Career Coach, Resume Guru and the "Branding Bandit" was right up my alley. I love the process of watching people grow in their careers and personal life. I was interviewing a candidate and it was evident that she lacked some key skills during the interview process. The lightbulb clicked in my mind and told me that I needed to tap in on this and the rest is history.
How do you do this every day as a parent?
Being a parent is tough during this time. I don't mean that in a negative aspect. I love being a parent to Amir & Alani. They are the driving force behind me putting my best foot forward. Everyday I teach them a different aspect of being an entrepreneur. I want them to see that Mommy worked in corporate America and she also embarked in the work of entrepreneurship. The pressures of going to college and working for someone was instilled in, but I want them to see they can do either.
During this pandemic, I applied pressure to become a full time entrepreneur and my children saw me me build all three of my brands from the ground up. I would do the virtual learning with them from 8am-3pm, we would go outside and play and do household chores together. But once they would go to bed I would set up and work for my clients until 3am-5am some nights. The first full year was tough, but it was worth it. I had a few sleepless nights because I was very worried that the pandemic would hurt my opportunity, I WAS WRONG! The pandemic assisted the progression & growth of my business. It was amazing to show my children what I do. I even let them pack boxes and, make postal runs to drop off packages.
They have also become the cyber niece & nephew of everyone in The Branding Bandit Academy Facebook Group. They love to see them on my lives. It's a good feeling to know other parents can relate to my lifestyle and can see me still produce live content with my children included.
What did the pandemic do for your business?
It actually allowed my business to grow and scale. My business started off as a hobby, but it gave me the ability to sit down and zone in on my niche. I was able to elevate my branding company and it was so amazing to do it. I love where it's going and I love to tell people I own my own business. To be totally honest, I don't know if I had the guts to quit my job 2 years ago, but I am glad it happened this way. There were so many factors that kept me from returning to the office, my children's & my safety was the number one priority. When I knew the possibility of not returning was my decision during the pandemic. This had to work. I had to execute during the pandemic.
How did you take advantage of the time off from work?
I rebranded my brand and I went ALL in. And it's been successful from the rebrand.
How do you implement being a parent in your business?
I make it apart of our everyday life. I schedule time for my family & my business. Some times I have to pull some late nights, but it's well worth it. This is the first time in my 8yr old's life that I am able to drop her off at school and pick her up. The military & corporate America took so much of my time that I missed out on some important things and that's why I want to stay an entrepreneur so I can make up for missed events with my daughter and see my son grow up as well.
What is The Branding Bandit Academy?
The Branding Bandit Academy is being revamped to be a leading branding strategy company. I am here to show you how to make a new stream of income simply by monetizing your knowledge, skills, and expertise. This can be done through branding by offering different opportunities to funnel your knowledge. It teaches them about Brand Strategy, Voice, Identity & and numerous amount of topics to build your brand to the next level.
What's next for your business?
A rebrand! I am currently working with a marketing strategy agency so I can enhance the Academy to reach it's full potential.
It was so great to reconnect. One last question – how can our readers connect with you, learn more or support you?
www.akeacollins.com
IG: thebrandingbanditacademy
IG: theresumechopshop
FB: The Branding Bandit Academy
FB: The Resume Chop Shop
TikTok: Akea Collins
Contact Info:
Website: www.akeacollins.com
Facebook: The Branding Bandit Academy & The Resume Chop Shop
Linkedin: Akea Collins
Twitter: akeacollins
Youtube: Akea Collins, Consulting & Services
Yelp: Akea Collins, Consulting & Services LLC
Suggest a Story:
 VoyageDallas is built on recommendations from the community; it's how we uncover hidden gems, so if you or someone you know deserves recognition please let us know 
here.