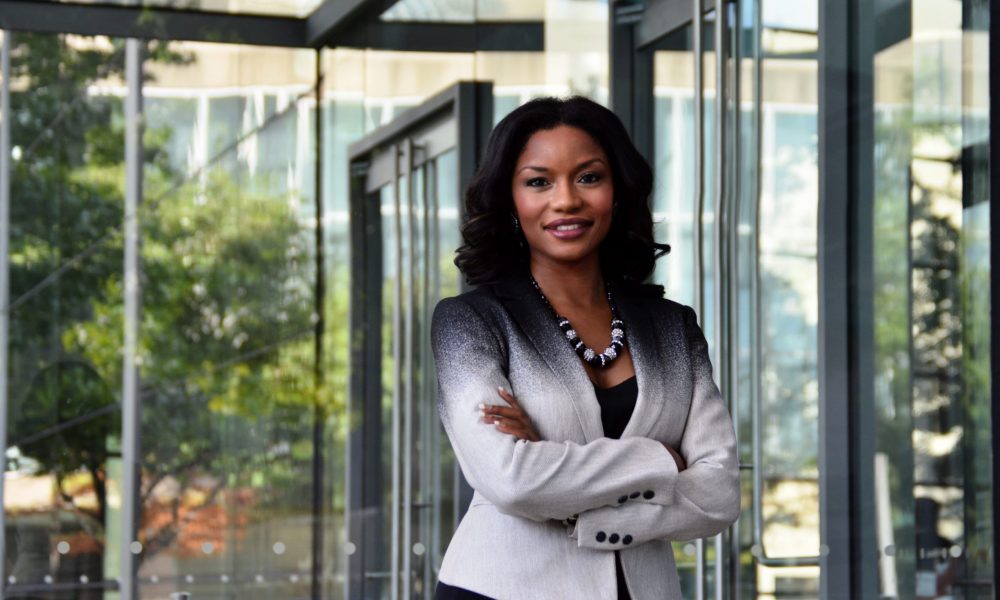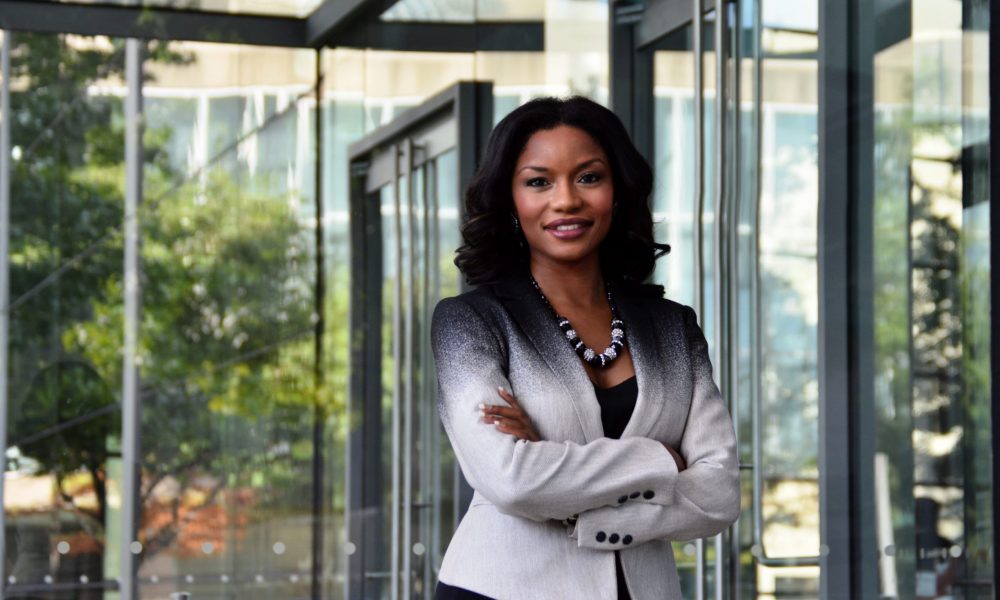 Today we'd like to introduce you to Alia Adkins-Derrick.
So, before we jump into specific questions about the business, why don't you give us some details about you and your story.
My life story, from childhood until now, can be summed up in three words: "Busy Chasing Greater." For as far back as I can remember, I have had an unrelenting desire to experience greater: a greater life, joy, peace, victory, career, love, and marriage beyond what statistics or even my circumstances allowed for. Put simply, I wanted God's best for me. This meant that I was busy chasing greater, not greatness, but greater because I was never really interested in being the best in the world, rather, my sole desire was to be better off than I was before. If greatness just so happened to result from me chasing greater, as it sometimes did, then that was icing on the cake.
Growing up in the inner city (Oak Cliff, Dallas, Texas), I observed two different worlds that, when juxtaposed against the other, stirred my stubborn pursuit of greater. The first was poverty ridden, filled with uncertainty, and a sense of hopelessness that wreaked havoc on even the hardest working single parent household. The second, in contrast, was the blessing of being born into slightly more secure circumstances and the loving arms of a working two parent household. Thanks to my dad's commitment to my mom and us and my mom's resolve that we be reared in church, the second world provided glimpses into what life could be if I sacrificed and made good decisions.
My pursuit of greater influenced just about every life decision and aspect of my professional, physical, mental, and spiritual life. For example, it was not enough for me to graduate from and later teach high school, I wanted to excel academically, so I pushed myself and chased hard after greater. The result? As a student, I graduated No. 2 in my Townview Law Magnet class and went on to matriculate into and graduate from two of the best and highest ranked colleges (Rice University) and law schools (U.T. Austin) in Texas and the nation. As a high school teacher, my drive for greater led to me being named the best first year teacher. In my legal career, it led to me securing a coveted position as a Briefing Attorney for the Supreme Court of Texas, being recognized by Super Lawyers as a Texas Rising Star for three consecutive years, by D Magazine as one of the best lawyers in Dallas for 2017, and having the honor of serving as an adjunct law school professor.
In 2015, chasing greater meant stepping out of my comfort zone and the big law firm where I had worked for years to open Derrick Law, PLLC, a boutique law firm focused on making big firm legal expertise and counsel accessible to clients without the big firm price tag. Today, Derrick Law has offices in Dallas and Houston, Texas and offers new and established businesses, as well as professional, and executive clients the smart legal defense, solutions, and representation they need at the exceptional value they deserve.
Overall, has it been relatively smooth? If not, what were some of the struggles along the way?
No. The road to greater has not been smooth or easy. It has had its fair share of obstacles along the way that included numerous potholes, big and small, seemingly impassable roadblocks, and, of course, dead-ends. Each obstacle was meant to break me and force me to detour, turn back or give up. Collectively, they erected my biggest challenge: finding the strength to stay the course when things did not go as planned.
When I founded Derrick Law, PLLC back in 2015, the business did not take off as fast as I desired. Although my clients followed me to Derrick Law, in order for the law firm to be successful, I needed to secure a steady flow of new clients to sustain and grow it. The ramp up time was harsh and filled with uncertainty and self-doubt. Yes, I knew the law, after all, I had been practicing for years, but the business of law was different. Could I actually generate enough new business to make it work? For the first few months, new clients were scarce and so was firm income but I remained committed to seeing my efforts and firm endeavor succeed especially since the firm's success meant that big firm legal services would be accessible to the mom and pop shops and small businesses who greatly needed it.
Faith and encouragement from the man who later became my husband made the difference. Any time I considered the challenge and thought it easier to rejoin the big firm ranks, I was encouraged by Galatians 6:9 "Let us not grow weary while doing good, for, in due season, we shall reap if we do not lose heart." (NKJV). I stayed the course until my due season, and new clients came. Years later and they are still coming.
Please tell us about Derrick Law, PLLC.
A CHAMPION OF BUSINESSES, BIG & SMALL, Derrick Law, PLLC, is a premier boutique law firm, in Dallas and Houston, Texas, that provides employment, labor, business, and contract law, as well as civil litigation, and mediation services to its business, professional, and executive clients. The firm is known for offering clients the smart legal defense, solutions, and representation they need at the exceptional value they deserve.
In 2015, I founded Derrick Law with one goal in mind: to provide big firm legal expertise to clients without the big firm price tag. For years, while practicing at a big law firm (of over 300 attorneys), I noticed a disturbing trend: by the time small and mid-sized business clients could afford the high legal fees big firms charged, the company's legal storm(s) were on the brink of wiping out the company. I watched in horror as successful, profitable, and impactful small businesses that once generated numerous jobs collapsed under the weight of their legal troubles, and either filed for bankruptcy or, worse, closed their doors. The saddest part about this disturbing trend was the fact that, 9 times out of 10, the company could have weathered the storm or avoided it all together if it had the financial means to obtain preventative legal counsel from the outset. Determined to change the trend, I set out to establish a more accessible, client-centered law firm focused on providing an unparalleled legal defense to help clients protect their interest and their bottom lines. From this determination, Derrick Law was born. Three years in and the firm has not lost that commitment.
In addition to its mission, Derrick Law's diverse counsel and clients set the firm apart. The firm is both a women-owned and minority-owned business and as such is a certified Women Business Enterprise (WBE), WOSB, HUB, and Minority Business Enterprise (MBE). More important, however, Derrick Law is proud that the firm's dogged commitment to its mission has resulted in the honor of firm counsel servicing diverse clients, from established big businesses to small startups, across various industries and professions, from medical to construction. We are even prouder of the fact that firm clients seem to have taken notice. When asked about their Derrick Law experience, firm clients have consistently opined that the firm and I are "on your team . . . looking out for your best interest," "extremely knowledgeable… easily accessible, thorough yet very quick and responsive… very client-centric," and a "great partner for the long-term: trustworthy, knowledgeable, and caring."
Ultimately, the firm's business clients love that Derrick Law legal counsel not only protect them legally but also help their bottom line. As a result, firm clients can worry less about legal issues, obstacles, and spend and focus more on running and expanding their growing businesses or moving up the corporate ladder into the C-suite(s)!
If you had to go back in time and start over, would you have done anything differently?
The biggest lesson learned from this journey is that true success and real fulfillment are rarely ever realized until you dare to step out of your "comfort zone" and use your God-given talents and abilities to make what once seemed impossible, possible.
I never thought it was possible for "me" to start a business, let alone, launch a successful law firm. In fact, ten years ago, I would never have considered leaving the comforts (and income) of working for others at a big law firm; and, I most certainly would not have done so in order to open my own firm. The fear of an uncertain future and, of course, failure was just too much for me to handle a decade ago. This was due in large part to my inner-city background and the scars I carried from those who discounted my abilities and unfairly labeled me worthless or inadequate. It was not until I stepped out of my "comfort zone" to do what others said I could not, that I soon discovered my worth, the depth of my abilities, and that impossible was actually very possible.
Ultimately, you will never realize your full potential or know what you can do, how far you can go or the impact you can make until you dare to step out of your comfort zone, in faith, and use your God-given talents.
If I had to start over, I would not be afraid to leave my comfort zone or hesitate to make my diverse worldview known. After all, legal practice has shown that my diverse view matters and often makes the difference between a well-prepared case and a short-sighted one.
Contact Info:
Website: www.dlgam.com
Phone: 214.330.2881
Email: aderrick@dlgam.com
Image Credit:
Derrick Law, PLLC, eb3Media, Stephanie Drenka
Getting in touch: VoyageDallas is built on recommendations from the community; it's how we uncover hidden gems, so if you know someone who deserves recognition please let us know here.