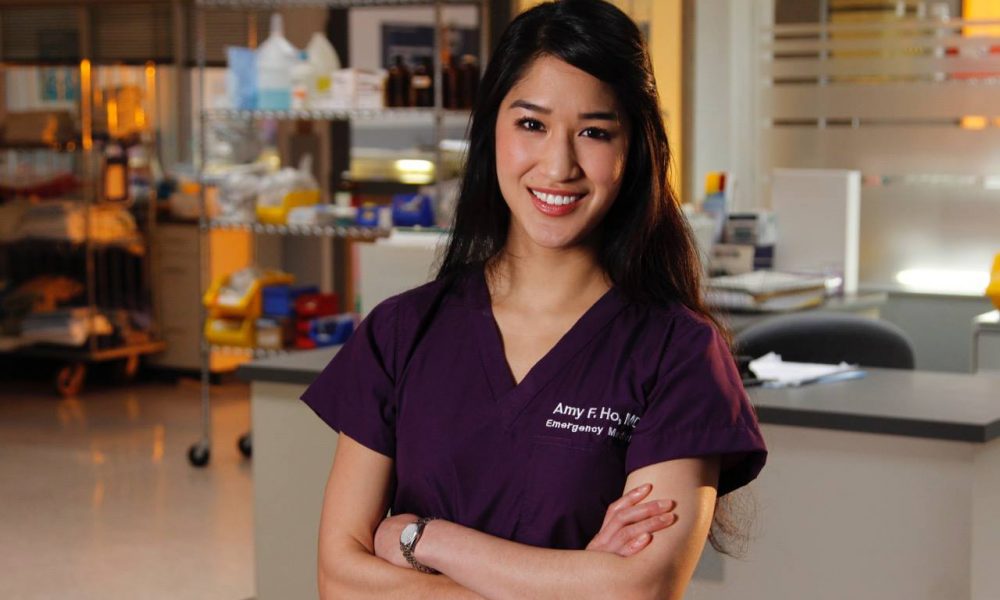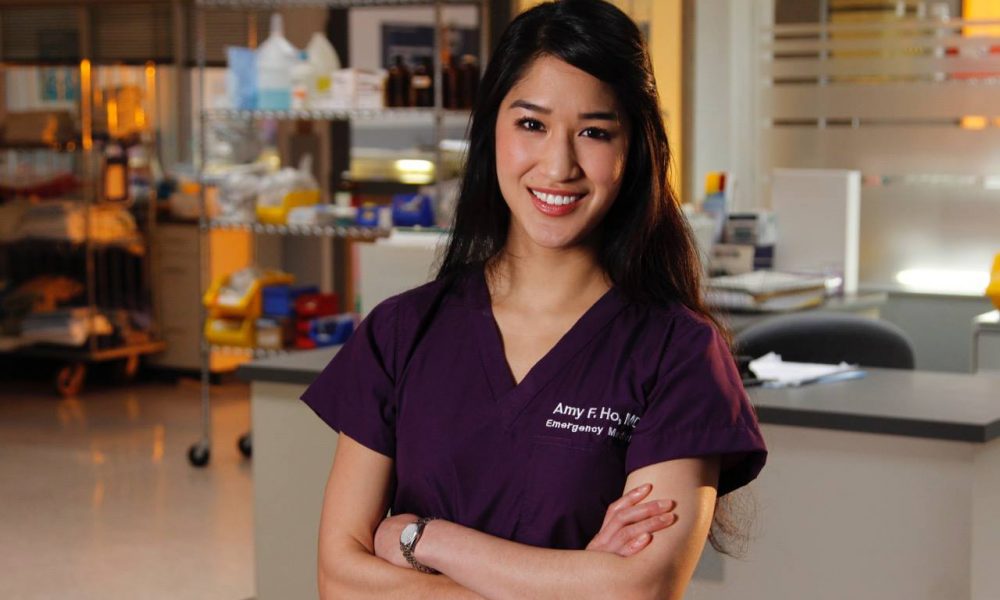 Today we'd like to introduce you to Amy Faith Ho.
Thanks for sharing your story with us Amy. So, let's start at the beginning and we can move on from there.
Like every Millennial, I grew up thinking I'd save the world. In high school as a policy debater, I was researching healthcare insurance companies for a topic and found myself both impressed by the brilliant financial model of the industry but repulsed by the ethics of it. I was convinced that healthcare was a complex web of competing interests that ultimately sacrificed the very thing it was supposed to help – the patient. I went to college at the University of Texas and after flirting with the idea of a career in healthcare law, policy consulting, academic health socioeconomics, I concluded that most of the talking heads about health care had one thing in common – none of them had ever worked within it. I set my sights on medical school to get the inside scoop of how the industry works and a perspective of what it's like to be a part of the machine. After I matriculated in medical school at UT Southwestern, I quickly became involved with medical organizations like the American Medical Association and Texas Medical Association, where I started to learn about advocacy in medicine. During my clinical rotations, I started to take the experiences I had on the wards and write about them, in what became my first published articles on medical humanism and education (https://www.kevinmd.com/blog/2013/10/good-medical-student-good-doctor.html). I found during this time that I had started to fall in love with taking care of patients – I loved the privilege of taking care of the underserved, I loved the trust patients had in me in sharing their unfettered stories, I loved the impact I could have patient by patient but also on the community as a whole. I chose emergency medicine as my specialty because the emergency room is where the problems of society come to life. Social ailments like homelessness, violence, poverty all become prominently featured in the emergency room when things go awry and patients end up in the ER. I went on to residency in emergency medicine at the University of Chicago, where I first came face to face with a city where systemic racism had resulted in truly rampant gang violence.
In my time there, I became involved in violence prevention and expanded my scope into mental illness, addiction, and other topics of socio-medical impact. I started to health care as a unique lens to view the issues in society, and spoke and wrote widely on this. I was featured on topics of gang violence, alcoholism, socioeconomic disparity, addiction, women's equality, wellness and more in venues like TEDx, Forbes, Chicago Tribune, NPR, The Hill and more. I returned to Texas after my residency, taking my skills to a large county hospital where my goal was population health, policy and administration – to figure out how to best serve the underserved.
Has it been a smooth road?
No road is smooth, but the struggles for me were less tangential professional ones like getting fired or being rejected from an opportunity.
The most difficult part of taking a deeper dive into the social ills of medicine is the emotional impact it has on yourself. I, like many emergency physicians, still remember the first death of a patient I ever had. I see rape victims not infrequently, and often have to also treat their perpetrators just one-bed next door. I see the murder of the innocent, and the death of the young. I diagnose cancer in children, sometimes give last breath to the elderly. I see patients die alone, with no one but me and the beeping monitor with them. I witness life at its most unfair. All these, put together, take a toll on anyone, and it can be hard to find the hope in humanity at times. What ultimately brings me out of the trenches is the idea that little by little and piece by piece, I can still bring light to our darkest places.
So let's switch gears a bit and go into the Amy Faith Ho, MD story. Tell us more about the business.
Ultimately, I am a practicing board-certified emergency physician. I work in a large county emergency department, where I am also an assistant medical director that gets to help establish policies to better serve our population. On the side, however, my goals are to better healthcare for patients, to alleviate health care disparities, and to improve the medical education system. I've worked with and continue to be a leader in medical organizations on many of these goals, such as the American Medical Association, Texas Medical Association, American Academy for Emergency Medicine, and more. I have a particular interest in making medicine and healthcare relatable to those outside the industry and am frequently featured in articles, podcasts, videos and more. My goal is to allow a peak behind the iron curtain of healthcare so that all stakeholders – patients, politicians, policy analysts, etc. – can understand how it operates, how to navigate it, and ultimately how to better it.
One of my proudest achievements is actually being featured on TLC and Discovery Life's shows "Untold Stories of the ER" (Season 12, Episode 4 "Heeled"; Season 13, Episode 5 "Hooked!"; Season 13, Episode 7 "Temperature Rising") and "Sex Sent Me to the ER" (Volume 4, Episode 14 "Routine Romance"). These are shows that feature recreations of real medical cases. I initially was involved just for fun, but since the episodes have aired, I've found them to be perhaps one of the best ways to communicate what is emergency medicine to the lay community.
How do you think the industry will change over the next decade?
Healthcare is going to be forever dynamic, especially with the constant political impact of it. In the age of the internet, I think there is now more than ever a push for patient autonomy in understanding their own health.
This is great since healthcare as it stands today is ultimately "sick care" – that is, it only steps in once you are sick. However, the entire onus of "health care," or keeping yourself healthy, is completely on the patient. An understanding and ownership of one's health can only improve overall wellness.
This shift is undoubtedly going to be complicated, though. Right now there exists WebMD, Dr. Oz, and "Dr. Google," but we've only scratched the surface of the potential for AI or mobile technology and devices. I think ultimately in the next 5-10 years we'll find that information about medicine and health will be more widely available, that information like labs and imaging formerly done at your doctor's office will move into the mobile world, and that artificial intelligence will start to prove its role in expanding health care access and providing basic medical decision making.
Contact Info:
Getting in touch: VoyageDallas is built on recommendations from the community; it's how we uncover hidden gems, so if you know someone who deserves recognition please let us know here.