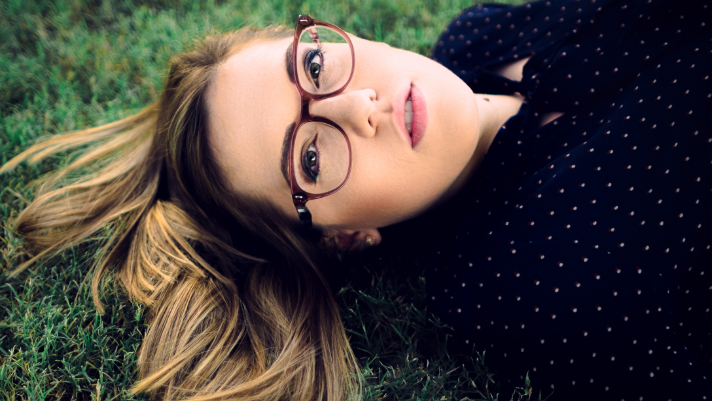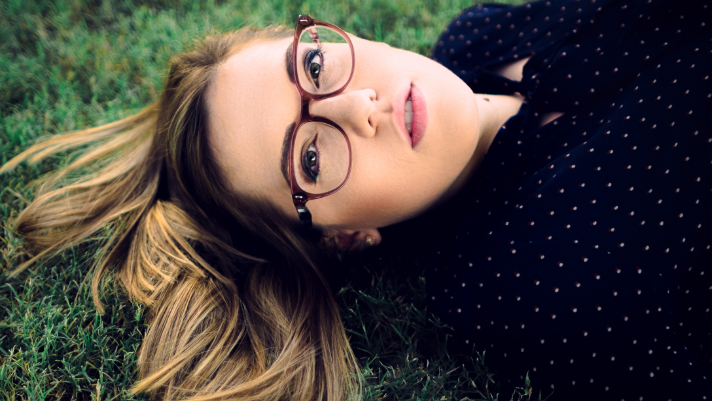 Today we'd like to introduce you to Ashley Somogyi.
Thanks for sharing your story with us Ashley. So, let's start at the beginning, and we can move on from there.
My story really begins when I first got my hands on a piano. That's where my musical journey all began. One of my most vivid first memories with the piano was when I was at my grandmother's house playing a little Yamaha electric keyboard she had there. I remember trying to learn how to play "House of the Rising Sun."
What sticks with me the most, however, is that was the moment I wrote my first song. My first song ever, lyrical or otherwise. In fact, I still remember it to this day. It was just a simple little melody, no lyrics, but that's where I caught the fever for songwriting. I knew at that moment, I was destined to do something great with music.
That passion only grew louder as I got older. In high school, I remember really not caring about studies as much as I did about playing piano for hours after school. Now, some may wonder where the lyrical song-writing journey started, because what I did first as a musician was mostly just play and write piano music.
Well, when I was 16, I got my first nice acoustic guitar from my dad. He had actually given me a guitar before, when I was really young, I think eight years old, and it was one of those small guitars for kids. It only had nylon strings, and I didn't play it much (I actually still have that guitar).
When I first got that little guitar though, I will say that I remember writing a little ditty that night, which was super simple of course. I also remember how my dad actually showed me a new chord to add to the song to give it some dynamic change. Of course, I still remember that song as well.
It's kind of hard to forget the first songs you ever wrote, at least for me, because they meant so much to me at the time. So, back to when I got my first nice acoustic guitar, not for kids, I was 16, and my dad gave it to me as a Christmas present. I wrote music it on it that same day, and I actually recorded some of it. I have no idea what happened to those recordings, by the way, wish I did.
Nonetheless, the lyrical songwriting really began with that guitar for me, even though I did write a few lyrical songs on the piano before that. With that first real guitar, I wrote a song called "If You Had Sunshine." It was about a guy I liked at the time, which I still play to this day, and I guess I would say that was the first song I wrote on the guitar lyrics and all.
I continued to write throughout high school and into college, and after a lot of personal turmoil in my first year of college, I moved back home with a pressing desire to truly give music a more serious shot. Well, that was my intention. Then I met a guy. To avoid making this story too long, I'll just say, fast forward four years from when I met that guy. We dated, we broke up, and I moved to Denton.
That summer is when my journey to truly pursue this musical dream of mine really got going. I will say, that I wanted to make musical gains much sooner in my life, but I mistakenly let that guy hold me back. If I could give any advice to other young artists out there, it's, please don't let anyone ever get in the way of you pursuing your dreams.
So, 2015 summer I'm finally at it, free from any ties and making things happen with music… finally. I started playing open mics at first, and that led to more shows and more opportunities. I met a friend, named Jared, at an open mic who helped me record my first little record I put out called "Hopeless Romantic." That released in the summer of 2016.
Then I got radio play for the first time ever, thanks to the wonderful KXT radio and my pal Paul Slavens. From there, my music got more recognition and award nominations thanks to Gini Mascarro and Amy Miller at KXT, Ghost of Blind Lemon, Denton Arts and Music Awards, and more.
I started my first band thanks to some really cool and talented musicians I met through constant networking and who are still playing for me today. I sometimes have sub ins, and the band isn't always the same people, but it's always talented people who I'm super thankful for.
It's honestly really difficult to keep my story brief because there's a lot to tell. After building some momentum in the music scene and playing some great shows and festivals, I had to take a little break from music because I had my daughter, Marley, in August of 2017. She changed my life in so many ways, and that alone could be another story right there.
I do want to say that she was born with Aniridia, which I'll just encourage anyone reading this to look up and learn more about it, but essentially it's a really rare genetic eye disorder. With it comes a lot of challenges that she and I will face for the rest of our lives together. I'm doing everything in my power to help her be the best she can be no matter what. After a little time off to focus on her, I finally got back into the music this past year.
I recorded this new EP, "Sideways Dreams" that just came out on December 7th, at Redwood Studios in Denton, TX. McKenzie Smith, of Midlake and BNQT, produced and mixed the record as well as played drums on the new songs. Along with him, I had the super talented Joey McClellan on guitars, who's actually playing and touring with the amazing Elle King right now. Then I had Scott Lee (Texas Gentlemen) play bass and Evan Jacobs on keys.
Also on the new EP, is the redone version of "Got No Doubt," which was actually recorded back in 2016 with my band when we filmed the studio video for "Wait For You," which you can find on YouTube.
I've been fortunate to work with some amazingly talented people, and I hope I continue to get those opportunities. Going forward, my goal is to share this new music and continue to get it heard by more and more people, play more and bigger and better shows locally and nationally, and hopefully someday reach the bigger goals that I have with my music.
It's hard to say, but I know I'm not looking for fame with it, but I am looking to be successful, and maybe even make a good living doing it. I would be pretty happy with that.
I just know that when I'm performing my music on stage for people, it's one of the greatest feelings in the world, and I want to do that for the rest of my life. I could never give up on music, whether I "make it" or not, I know I'll always be pursuing it. I'll always be chasing those dreams. Giving up isn't something I take lightly. At the same time, my daughter is my first and foremost priority in my life.
So, I'm balancing being the best mother I can be for her, while not giving up on the things that bring me the most joy outside of motherhood, which is music. I've had some moments in my life that I'll never forget, that are affirmations that I'm supposed to do something great with music. Not only for me but for other people. If I can even just change one person's life with music as the platform, I would feel I've accomplished my goal.
We're always bombarded by how great it is to pursue your passion, etc. – but we've spoken with enough people to know that it's not always easy. Overall, would you say things have been easy for you?
There have been a lot of challenges and obstacles along the way, and I can also guarantee that there will be in the future. I say that because life is never without its difficulties and hardships. It wouldn't be life if it wasn't hard. That's what makes it rewarding though.
What fun would achieving something be, if it was easy? It's like that with anything, for everything I do in my life. Whether attaining a degree, or recording an album, or raising a child (which I've been doing all of those things in the past year), it's all hard. It's never easy.
At the same time, those things are the most rewarding things in my life. Being a mother, making music, getting an education, it's all challenging yet worthwhile because of that. I once heard a quote somewhere that said something along the lines of "If your dreams weren't hard to reach, they wouldn't be worth reaching for."
I actually tried to find this quote somewhere but didn't have any luck finding the exact quote. Either way, nothing is easy, and I don't think it's supposed to be, and I'll continue to work hard for the rest of my life for the things I'm passionate about.
We'd love to hear more about what you do.
The moniker I chose for my music is actually just my last name, "Somogyi." All my life people have not only told me how interesting and unique my last name is, but I've actually been called by my last name quite often throughout my life.
One of my coaches in high school in fact only called me by my last name. Another one of my professors could never pronounce it right, which I don't blame him, it's not something you look at and know how to pronounce right off the bat.
I'd actually be pretty impressed with someone if they did. Anyways, so I officially started going by just "Somogyi" when I released my first EP, "Hopeless Romantic." I'm an artist and musician, and I'm working hard like all the other independent musician's out there trying to make a name for themselves.
If I had to describe the style of music, if this applies to this question, I would call it generally "Alternative." However, it blends elements of pop, rock, electronic, and ambient music as well.
Apple music's genre choices is actually why I just generally call it "Alternative." If you look at the genre underneath each artist on Apple music, you'd be surprised what "Alternative" music encompasses. Everything from St. Vincent to Feist to Radiohead.
What were you like growing up?
I was super shy growing up, like hide-behind-my-mom's-leg type of shy. As a teenager, I kept to myself a lot. I was also an only child, so I think I actually got good at being alone, and maybe even preferred it at times.
When I was a kid, I remember the first dream of what I wanted to be when I grew up was actually a scientist. I was about seven or eight years old at that time, and literally, it was just "scientist." I didn't know that there were a million different ways you could be a "scientist" at the time.
I do remember I got this little pretend chemistry set for kids, and I thought it was the coolest thing in the world. What's funny is, I actually love science now, and my first bachelor's degree I got is a science degree. So, I guess you could say I'm still gonna be a scientist when I grow up.
I also hated school, well high school, growing up. I thought I was too good for it, you know, typical teenager. What's funny is that I actually like school now, and I love learning. So, I'm also in school (second degree this time) to be a Registered Dietitian right now, and do research in nutrition science eventually.
I also loved rocks when I was a kid, and collected them. A couple of years ago, my mom found a box with my old rock collection in it. I kept it of course, who wouldn't? I still love rocks in fact. It's grown to encompass gemstones and all that now, like give me a pretty crystal of quartz or amethyst for Christmas or my birthday and I'll be happy.
I also was super adventurous and athletic growing up. I did every sport, climbed every tree, picked up every weird bug, but I'd say I'm a little less of those things now, unfortunately. Not less adventurous, but less adventurous in the "climbing trees" and "picking up bugs" sort of way.
I'm more cautious now I guess you could say. Either way, the thing that has stuck with me the most from who I was as a kid to who I am now is the fact that I'm a dreamer. I'm a big believer in the mystical and wonderful, I don't have all the answers, but I've always believed everything happens for a reason.
Because of that, some may call me naive, but I like to think of myself as holding onto that childish wonder and naivety. Always believing in magic, whatever that may be.
Contact Info:
Image Credit:
Emilio Mesa
Getting in touch: VoyageDallas is built on recommendations from the community; it's how we uncover hidden gems, so if you know someone who deserves recognition please let us know here.