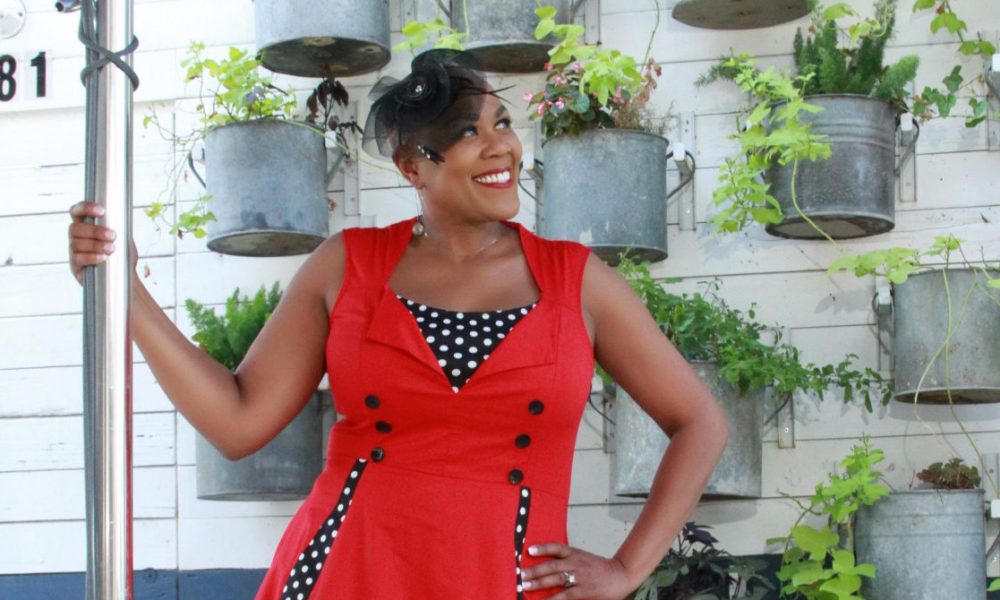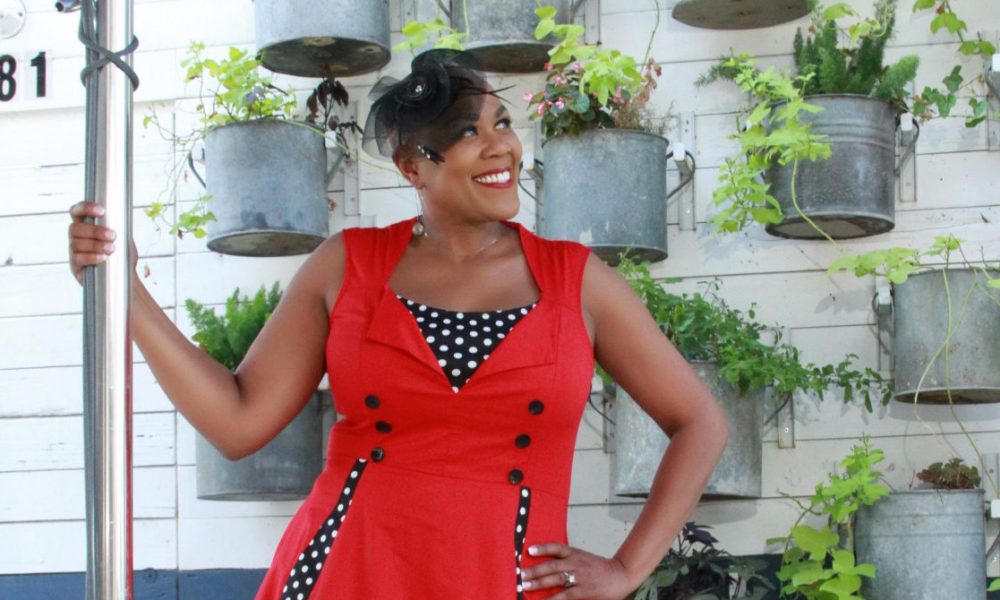 Today we'd like to introduce you to Barbara Buchanan.
Barbara, let's start with your story. We'd love to hear how you got started and how the journey has been so far.
My story starts as a young toddler who began losing hair around the age of 3. Hair loss has been a difficult journey for me. I've encountered every stage of my life as a bald person. Now, as a bald woman. The journey as a bald person had been quite challenging. I use the word challenging because through the challenge of self-acceptance, I had to allow myself to grow into a person of worth. It was a tough road to follow as society has defined beauty for a woman includes LONG FLOWING HAIR and a thin body image. I am not either one of those images from early childhood to my present life.
During early childhood, I can recall living in a state of fear. The fear was petrifying to me because I knew I looked different as a young girl wearing head scarfs and later wigs. I can recall walking in shopping centers with adults and children staring at my head. I would become nervous as they never made eye contact but has a puzzled look while they gazed at me. I would hold my head down to protect myself from the awkward stares. Elementary and Middle school was horrible due to bully's. Other students would taunt me with different verbiage to inform me they were waiting for an opportunity to "pull off my wig" and show others. Mercy, thinking of it now brings sadness. I had multiple occasions when a few were successful and the shame I felt as the other students pointed and laughed. Another reminder, I would repeat to myself as I walked the hall of the schools and knowing I was different…not pretty…bald…wearing a huge wig.
As my journey continued, I became the biggest tomb boy ever. Shooting marbles, creating slingshots and go-carts, climbing buildings, etc. Honestly, at the time I thought I was "having fun" and not being judged by the boys. However, as I process my choice today I realized I played with boys because it was safe. With girls not so much. I didn't relate to their discussions about new hairstyles, enjoying dolls which socially didn't look like me, a skinny brown girl with a bald head, giggling at boys who they "liked" and getting attention from them. I was a skinny brown bald girl. Not pretty. It was safer to be a tomb boy.
My teen years were similar. However, at this stage the bullying began to subside during high school. Now, I still hadn't embraced myself as beautiful. I simply existed. I had "friends" as use the term loosely. They would be kind in my presence but would joke about me not having hair or calling me names such as bald-headed, Ms. Clean, Wiggy…to name a few. At the time it was very hurtful, now I realize during this stage of development, group think is normal. It's difficult to self identify without belonging to a group of peers. Today, I wonder how many of these individuals potentially struggled with their self-identity?
As I started into young adulthood, I was a single mother and wasn't seeking an intimate relationship. I had recently fleed from an abusive relationship for which the guy pulled my wig off and ran with it. Yep, you read correctly, he pulled my wig off and ran! The most humiliating experience ever. I had never revealed my head to anyone other than my family. NOONE!! Why fear of rejection. Yet, this guy was angry when I left him and didn't want to continue a relationship with him. He was emotionally and physically abusive.
Due to this relationship, I was focused on raising my daughter and pursuing a higher education. I continued to silently struggle with self-image and truly didn't believe anyone would be attracted to me if they knew I was bald. However, I was wrong. As I continued on my journey, I met a young man who was quite different. We dated for a short time before I realized I was falling in love with him. Now, the challenge began. He consistently told me I was beautiful. I didn't understand why he would compliment me? I would gauze at myself in the mirror and didn't see beauty. I wondered if he would think so if he saw "my true self?" Well, I made a decision to reveal my head. I w was shaking and feared rejection. I kept thinking, "This guy will leave, he won't think I'm beautiful, what if he laughs, etc." Yes, my self-worth was low due to being bald. To my surprise, he looked at me saying, "I didn't fall in love with your hair, I fell in love with you! Your hair doesn't make you, it's your heart!"
It warmed my heart to start a life with a man who accepted me as a bald woman. Yet, I still hid my head from friends and colleagues. I wouldn't discuss I was bald with anyone, being careful to ensure my wig didn't fall off, purchasing several wigs (with the same style) to deter others at work, church, etc. I believe the only one I was fooling was myself. Fear the not embracing myself.
As I began grad school, I had to determine a research topic. Curios about my hair loss I began researching and realized I had Alopecia Universalis. An autoimmune disease for which the body attacks and destroys the hair follicles. There are several forms of Alopecia Areata, Universalis is the most severe with hair loss over the entire body. As I researched, I began a journey of self-discovery. I noticed there were millions of others who had similar identity struggles, low self-esteem, and bewilderment with embracing outer beauty! There were others who embraced themselves with such positivist and enlightenment. Interviewing others for my doctoral degree caused me to evaluate "Who Am I?" As I viewed myself in the mirror, I noticed my ideas or thought processes began to change. As my husband would compliment me, I realized I believed him! What?!? Yes, I began to believe he truly believed I was beautiful and I began to realize…although I look different, I am beauty. Beauty is different. Look at the landscape of our world. Beauty magnified!
As I completed my dissertation defense, I removed my wig publicly for the first time, May 2016. My husband beamed with pride and compassion because he realized I was free! No longer holding my head down low, avoiding eye contact, feeling different, not the essence of beauty. Yet, I was/am strikingly beautiful!
My passion is as a motivational speaker is to inform others about their Outer Beauty! To encourage every person, I have the opportunity to meet, they are SPECIAL! They are UNIQUE! To hold their heads high and not self condemn, not self loath, missing who they are. My desire is to help them embrace themselves. Help them to recognize they are on a painters pallet, with a beautiful array of brilliant colors. Helping them to embrace they are a masterpiece, a pure creation of BEAUTY!
Where am I today? I am a Marriage and Family Therapist, Educator, Motivational Speaker, Model for Alopecia, and coming soon…an Author. My goal is to help others to embrace their OUTER BEAUTY, to EMBRACE themselves, and enjoy their journey. Beauty is truly in the eye of the beholder! BEHOLD YOURSELF.
I've finally have! I didn't choose to be BALD, it chose ME!
Has it been a smooth road?
My journey hasn't been easy. My greatest struggle was self-acceptance from early childhood to adulthood. As a bald person, it was challenging looking "different."
Today, the struggle is finding a sense of belonging as a Female African American Therapist with a PhD…and BALD!! (Laughing…I'm different…LOL).
Currently, I have a small private practice. It's tough starting a small business. Yet, it's my passion to help people towards utilizing tools for change.
So, as you know, we're impressed with Buchanan Couples & Family Therapy – tell our readers more, for example what you're most proud of and what sets you apart from others.
My therapy practice is Buchanan Couples & Family Therapy. My specialization is working with Couples (premarital, marital challenges/successes, co-parenting, etc. Secondly, Women (empowerment, redefining their voice, motherhood, etc.), and lastly with individuals and their family members experiencing hair loss (Alopecia, Cancer Induced, etc.). Helping people embrace change. I am an Alopecian Therapist working with Alopecia clients! (Yay!)
As a company, I am most proud of having the ability to engage with clients, understanding sometimes life simply "just happens." I believe people sometimes need helping hand to become the person they desire to be. The purpose many seek counseling/therapy is because they feel stuck and everything they have tried doesn't work.
My practice sets me apart from others because I strive towards improving my skill sets by attending workshops, conferences, and other resources which support the mental health field. I enter the clinical setting with a strength based approach. Joining the client as they discuss challenges of marriage, parenting, work-life, etc. Lastly, walking throughout life as a bald person, I can relate to the mother who worries about her child losing hair, the boyfriend who desires to seek help with his partner losing her hair, or someone who fears telling others they are bald. I am simply a real therapist who has experienced real issues.
Let's touch on your thoughts about our city – what do you like the most and least?
I absolutely love about the DFW area is the food and art! We have the ability to enjoy an array of cuisine and access to museums, performing arts theaters, sports stadiums, botanical gardens, parks, zoos, etc. Amazing!!!
My least favorite is the construction! I know, I know the area is growing but mercy! Congestion is everywhere in the DFW areas! LOL
Pricing:
Yes, I am a private pay provider. I do not accept insurance. The fee for individuals, couples, and families is currently $120 per 50 min session.
Contact Info:
Address: 1751 River Run Suite 200, Fort Worth, TX 76107
Website: www.drbarbarabuchanan.com
Phone: 682-233-0684
Email: drbarbarabuchanan@gmail.com
Instagram: @alopecialifestyle
Facebook: alopecialifestyle
Image Credit:
Calvin Brown
Suggest a story: VoyageDallas is built on recommendations from the community; it's how we uncover hidden gems, so if you or someone you know deserves recognition please let us know here.