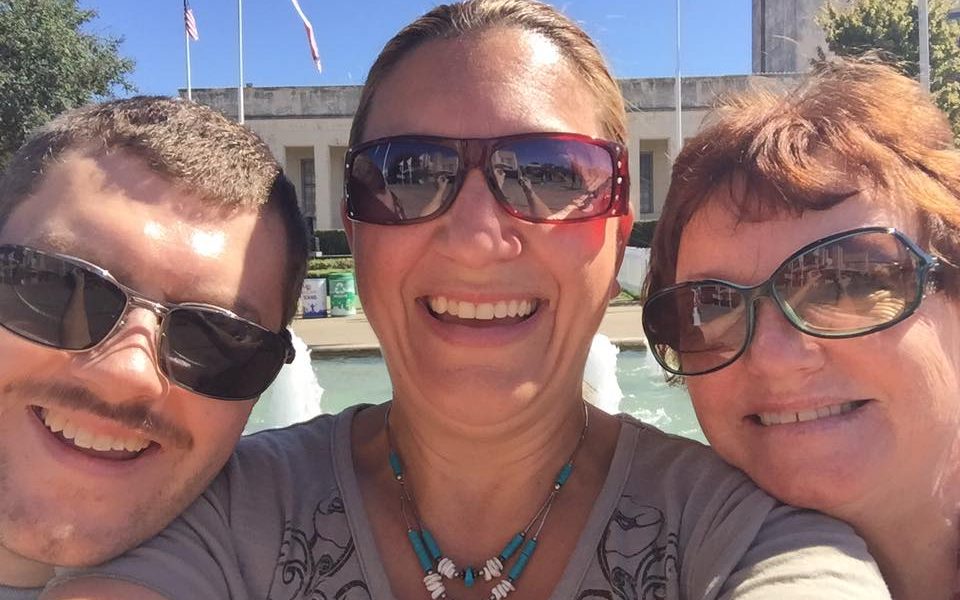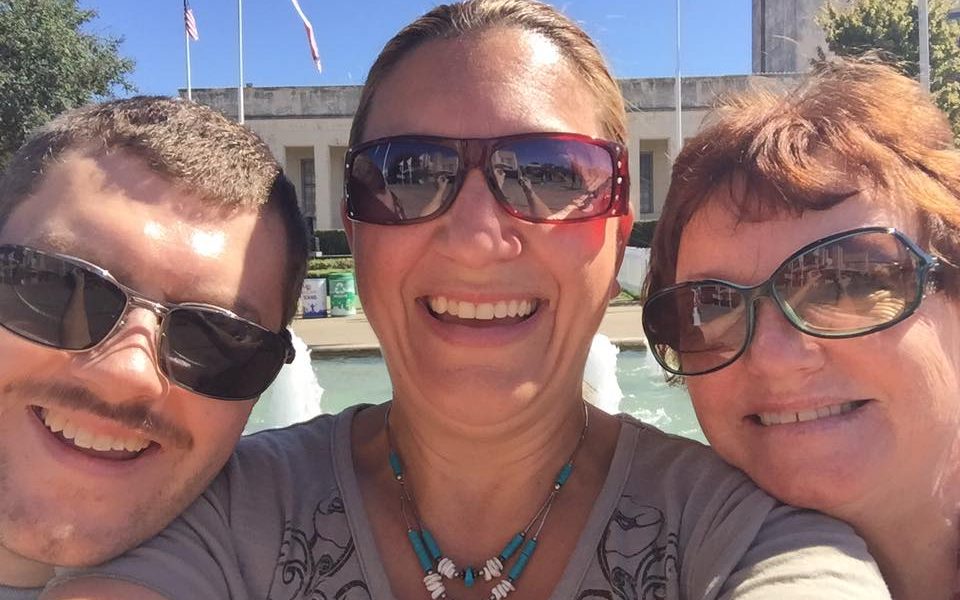 Today we'd like to introduce you to Bevin Niemann.
Thanks for sharing your story with us Bevin. So, let's start at the beginning and we can move on from there.
Six years ago, I set off on a mission to uncover the burning question we all have – who am I? After leaving a long-term relationship, I was questioning everything about my life, who do I want to be? What should be my work in the world? What's next? Who is supposed to be in my life?
During a fateful moment in a local meditation group, I heard the term 'sensitive' and after a bit of research everything clicked. I learned that I was a highly sensitive person (HSP) and an empath. According to twenty years of scientific research, between 20-30% of all people are born with a brain and central nervous system more open to stimuli from the environment around us – hence the term sensitivity. HSPs are deep thinkers, tend to notice many subtleties and express strong emotional responsiveness and empathy towards others. We connect meaningfully with art, music, books and tend to be very conscientious. Also, as an empath, I have the ability to sense other people's emotions and physical sensations like they are my own. Less is known scientifically about this aspect of my sensitivity, but new research is just beginning to emerge. The number of HSP and empath groups on social media is exploding, many with thousands of members.
My first thought was, I want to meet others like myself. So, I took a deep breath and launched a local Meetup group, which has since grown to over 500 members. Previously almost a hermit, I opened my home and began to lead monthly workshops for other sensitive, empathic and intuitive souls. At the end of that first workshop, I remember us standing in a group hug, with tears streaming down our faces – we had finally found our tribe! Those who understand what it means to navigate a world that often feels too loud, too fast or too harsh.
Teaching over 30 workshops on the sensitive trait opened my eyes to a new career possibility, life coaching. It was a great fit for my teaching, leadership and mentoring skills, so I went on to study for the past four years with the Center for Transformational Presence and I officially launched my coaching and mentoring business in 2016.
As a leader of a local Meetup and with a growing business in service to sensitive souls, I was loving this new life, but at times it felt a bit lonely, like I was doing this work in a vacuum. Over time, I began to meet other sensitive professionals and in a light bulb moment, realized we needed a place to connect!
In 2017, I launched the Global Cooperative for Sensitive Leaders on Facebook, which now has 250 members from five continents. I created this space as an incubator or think tank, where we can learn what others are doing in different areas of the world, brainstorm innovative approaches and create unique collaborations. It's been incredible to build a network with others and through the magic of technology, leaders from Australia, India, Canada, U.S. and Netherlands can all connect on the same call.
Overall, has it been relatively smooth? If not, what were some of the struggles along the way?
Life is filled with ups and downs – I've learned as much from the valleys as I have the peaks. One of the most important lessons I've internalized as a sensitive person, is how to focus on my own self-care. HSPs and empaths need more alone time, we can participate in social and exciting environments but need more down time afterwards to release overstimulation.
When your nervous system constantly intake more stimuli, you simply need more rest. I've changed my diet radically, began working from home which is a much more supportive work environment and am still working on balancing the demands of entrepreneurship with my personal life. As each of my communities grow (Perceptive Souls Meetup, Perceptive Souls online FB group and the Global Cooperative FB group), it requires mindfulness on my part to balance time on media with my own personal time, hobbies and relationships.
Daily practices of meditation, walking in nature, writing, taking a nap all help to bring forth my best self to this work. Blogging on Medium.com for the past two years has been incredibly cathartic and allowed me to find my unique voice. I believe everything we experience in life is a message and a growth experience.
Each year, I develop an affirmation, something to focus on that has been a challenge for me. My 2018 affirmation is, 'When I notice something that concerns me, I will address it right away.' In the past, I might have been upset, but I would internalize and hold that within until I became really agitated. By addressing my concern respectfully and right away with another, it releases the energy of that emotion. I'm also less invested in the story we can so easily create in our minds and more likely to be open to another's perspective. Note: when you create an affirmation or resolution of any kind, you will get many opportunities to practice your intention 😊
Please tell us about Perceptive Souls.
I mentor highly perceptive, empathic and intuitive souls. I believe that our world needs what we have to offer. Yet so many of us, including myself, turned off our empath or intuitive gifts because of fear or disapproval from others. We have the gift to sense not only what can be seen on the surface, but also what's underneath. We are a part of a larger awakening of consciousness happening across our planet.
My work is moving in a new direction I call: Leadership for a New Era. We're all familiar with traditional leadership models that have been in place for thousands of years: hierarchy, top-down decision-making, focus on profit to the detriment of people and our environment, requirements to work excessive hours or taking on increased responsibility for no more pay. Short term decision-making, fast-paced environments, internal competition amongst employees.
Many sensitive people really struggle in these types of environments so are reluctant to step into a leadership role that might be overly demanding, require them to make decisions that go against their values or stay in workplaces/organizations with a lot of politics, conflict and game playing.
Yet, perceptive souls bring incredible skills to the leadership table. In a recent survey on sensitivity and leadership I conducted, these are the top 5 leadership skills that we admire:
– Leaders who uplift others and recognize each person's unique strengths
– Leaders who listen to and learn from others
– Leaders who create a safe space for discussion and respectful disagreement
– Leaders who walk the talk, who see themselves as a role model
– Leaders who balance personal power with humility
What if our organizations, workplaces, government, anywhere we come together as a group around a common goal, could enact those types of values? I believe our world is at a crossroads and it's time for a change in how we view leadership. Leadership is not just for the top, the elite, those 'in power'. I'm mentoring, writing and advocating for leadership to be recognized at all levels. First, leadership to self, how we fundamentally show up and live a life of meaning and purpose. Next, leadership to our inner circle of family and friends, this is what I call the practice arena. Expanding out is leadership to community, the role we step into at work, as volunteers, how we show up to others. Finally, leadership to legacy, how the daily actions we choose impact humanity and our planet for generations to come.
I mentor perceptive souls who feel strongly called to be of service, but need practical skills, tools and resources to step confidently into that leadership role. As the former COO of a 50-year-old nonprofit organization, having managed million-dollar real estate accounts, as a mentor to many others for the past 20 years and as a highly intuitive and empathic person myself, I am uniquely positioned to provide the support my clients are seeking.
If you had to go back in time and start over, would you have done anything differently?
I've been exploring the idea, what if there are no mistakes? What if every decision I've ever made led me to greater knowledge and understanding? Sure, there might have been negative consequences at times, which led me to choose something different the next. I love the saying, 'Everything I've ever said, thought, believed or done led me to be right here, right now.'
Pricing:
I offer Soul Card readings (30-minute mini-coaching session) for $37
Readers are welcome to join the Perceptive Souls Meetup, I give bi-monthly group workshops for $15
Contact Info:
Getting in touch: VoyageDallas is built on recommendations from the community; it's how we uncover hidden gems, so if you know someone who deserves recognition please let us know here.