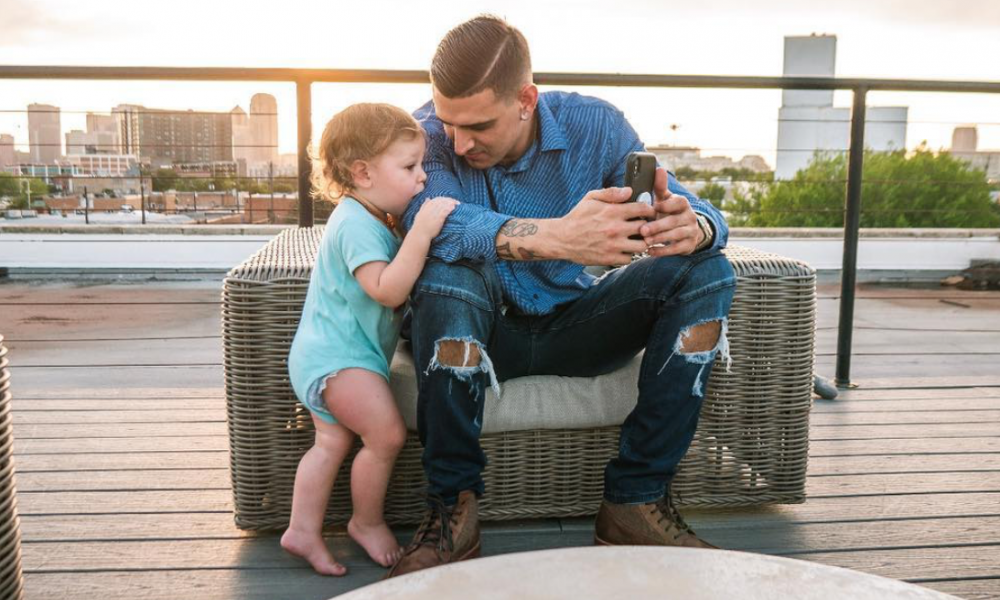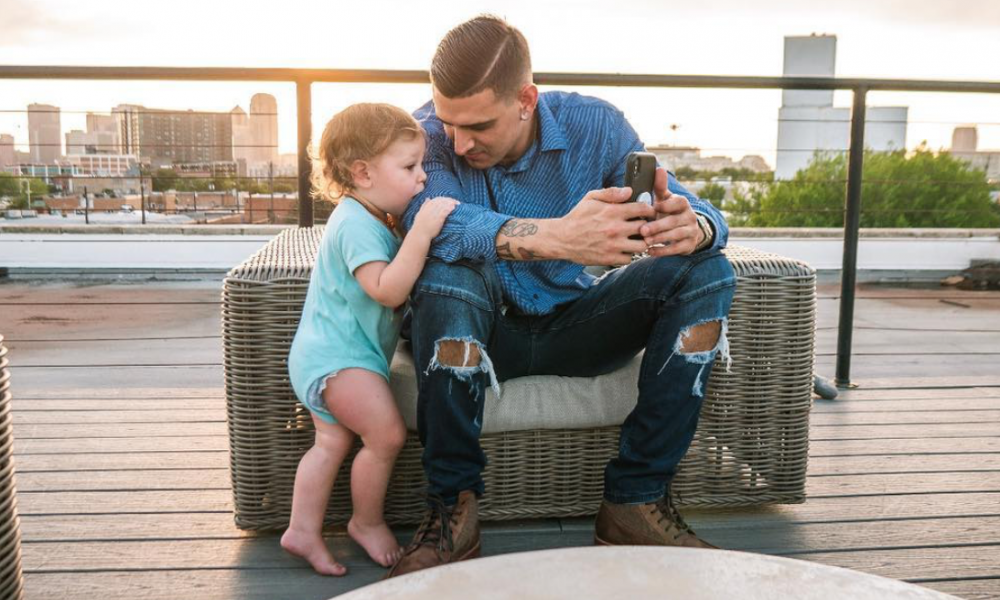 Today we'd like to introduce you to Brandon Vega.
Brandon, please share your story with us. How did you get to where you are today?
Wow, where do I even start? As a kid growing up, I played sports, I was the pitcher of my select baseball team, I was the starting quarterback every football team I was on. I rode and had a huge attraction to motorcycles growing up. I also wrestled growing up, placed top 3 as an amateur in Missouri and Texas. I wrestled Varsity my freshman year, got my letterman jacket and thought that was it!! I started skipping school to race my dirt bike… eventually broke my collar bone, wrist, thumb, all on the same arm… twice! I was never the fastest but I loved racing… just before that, I dropped out of high school to pursue my career in motocross. I wanted to be homeschooled but got my GED instead. Well, that came to an abrupt halt and I had to figure out the real world, real fast. I never had my father in my life so it was tough. My mom always wanted to protect me, but I wanted to get into the real world… so I did things the hard way… went to trade school, quit that, managed a few Just Brakes and NTB's couldn't stand that… in 2011, I started a company with my life long friend Travis, we named it Empire Moving Company… we wanted to build our own Empire… & this is where my life changed forever.
For five years, I was a mover, made great money but had no time to enjoy it. I was 22 years old sometimes making $3000 in one day, but I wasn't happy. I kept it a secret, I told my guys we were blessed, we were made men, we worked hard for our keep and someday the universe would bless us back… in my head, I said: "you sound like a broken record." Like one of those motivational quotes, you see someone post. I realized a lot about the world in those five years. I ended up going separate ways with my partner but he's my best friend and brother to this day.. shoutout Travis at Solid Foundation, I wouldn't be here without you my dog. At that point, I was scared as ever before, I thought I couldn't do it on my own. I was wrong, went on another few years moving people. Landed a few jobs with the State of Texas, gave so many of my friends even enemies a chance at life… then, mine came. I found out I was having a son, something clicked inside me. I even put the moving company on pause and got a 9-5 so scared I wouldn't be able to consistently support my new family. Again, I was wrong, I couldn't stand being on the clock, it ate me alive.
At that point in life, I had to believe in myself more than I could think, cause I truly thought I couldn't do this all alone. So, I hopped back in that Uhaul box truck, yep, I rented Uhauls and moved people's stuff… was walking inside one day to my building downtown, and who do you know. A Dallas legend, Dorrough a.k.a. Six3 walks out… I saw the gold chains and the diamond jewelry just mesmerized me and said: "Damn, that so cool, maybe one day." I walked in those double doors, I stopped and thought… "the time is now." I went back outside, I yelled "Yo Dorrough," the group he was with all turned around for a second and then, kept walking… but Dorrough stayed and waited for me to walk up. I told him I'd been toying with this Marketing Agency idea, that I did it for my own business and others for five years, I literally just got cards made so I gave him one. He texts me before I got upstairs and said: "Let's link tomorrow." So, we did, I think we stayed up till like 2 am talking. Telling our stories from start to finish. It wasn't about business mostly just life. He could tell I knew what I was doing but I didn't know how to present it to the people.
So, he gave me a shot, having someone like him in my corner really made me feel like I had something good inside my head, I just had to get it out. Having been awarded the Key to the City of Dallas and signed to the Dallas Cowboys, I was excited to prove my value. Around that time, I met another best friend, I'll take this kid to the top with me, he's my brother, my mentor, my photographer and videographer for my company. I won't mention his name but if you know me, you know him.. he wasn't the best, didn't have the best equipment, but one thing I know, he's a good judge of character… and I could tell, he was just like me. A rough past but a bleeding desire to be successful… he took the bus and train everywhere… he never rubbed me the wrong way… he's still with me to this day, he's a major key to my success and for that, I owe him the world. With those two alone, I knew I could conquer the world… let me tell you… we are almost there.
If you made it this far, I want to tell you something special, since the day my son was born, I was going through a harsh custody battle. It wasn't fair to anyone, we all lost. There were days I'd starve cause I had no appetite. There were days I'd sit in my dark apartment all day cause I didn't want to see people. I lost weight, friends, and opportunity. I didn't want this to be the main point but if you made it this far, just know this didn't come easy… it was extremely challenging and still is… but it molded me into who I am and I'm forever grateful for my son Nixon James, he's everything I ever needed! Now, I do marketing for some of the largest corporations in their industry. I have all the free time in the world to be a Father at the drop of a pen. I really feel like what I used to preach to my team, happened to me. The universe got my back finally.
We'd love to hear more about your business.
At Empire Marketing, we try and go above and beyond, besides all of the boring PPC, SEO, Email Marketing, Web Page Design, etc., we do a lot of creative content. We like to give our clients something to be proud of. Not only landing your business or brand on the front page of Google or building an email campaign to send out to over 50,000 targeted clients to generate overnight revenue… we like to make our clients look good doing it!
What were you like growing up?
I was a hard worker, I always thought I'm in the NFL or racing motocross on TV, I used to wake up and go for runs as a kid. I trained Brazilian Jiu-Jitsu as a kid just for cross training for wrestling. I looked out for my friends, growing up in St. Louis made me tough, I remember walking to elementary school in the snow. We had this tiny house. My mom was my everything, I owe her the world too. She made sure I was always good, food, sports, shoes, she had my back. I'm a momma's boy, that's the only option I was given. Wouldn't change it for a thing.
Contact Info:
Address: 309 Main St. Dallas TX.
Website: www.empiremarketingcompany.com
Phone: 214-783-5761
Email: brandon@empiremarketingtx.com
Instagram: @bdiddyofficial

Image Credit:
@byjtyler on Instagram
Getting in touch: VoyageDallas is built on recommendations from the community; it's how we uncover hidden gems, so if you know someone who deserves recognition please let us know here.