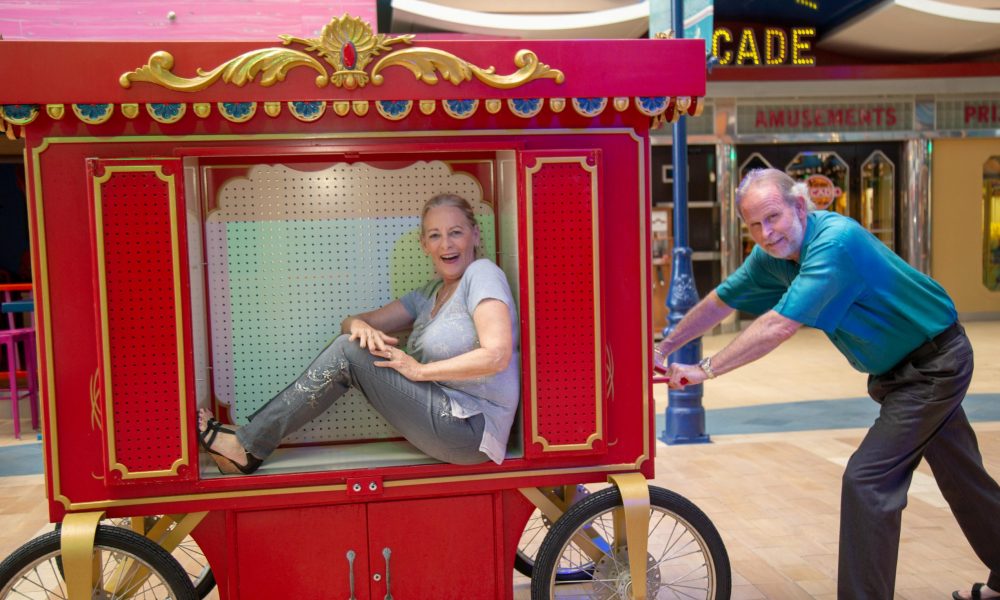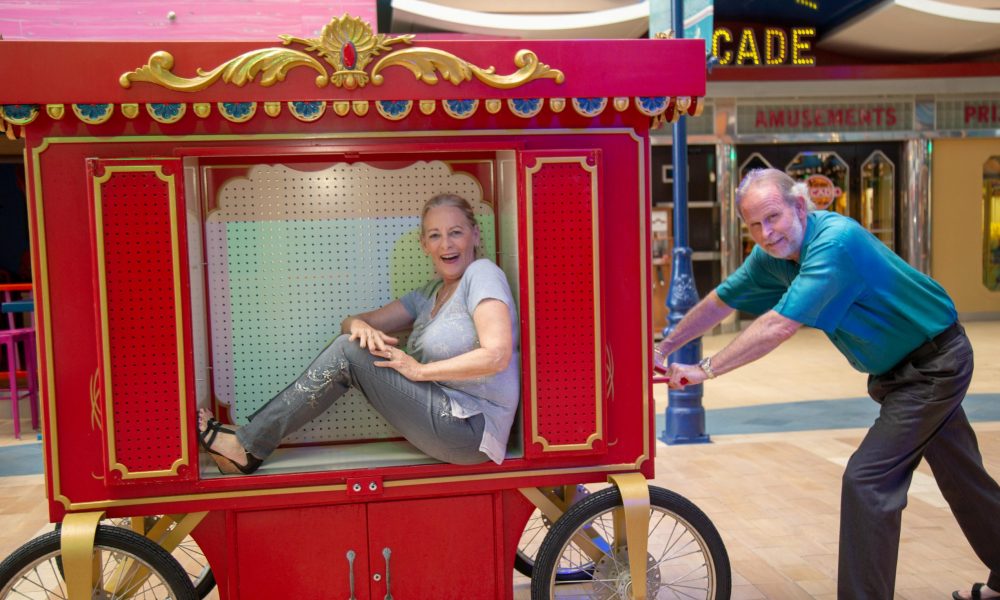 Today we'd like to introduce you to Breakfield and Burkey.
Breakfield and Burkey began working together in the 90s in the high-tech world. We have contacted center consultants for a manufacturer based in Richardson. At that time, telecom corridor was on a meteoric rise. Skilled people couldn't be hired fast enough and when the Nortel office space became too tight, many of us were told to work from home until more buildings could be built. Our families became friends as well.
Then came the Dot.Com bubble burst and our high telephony world saw the wheels sheer off the company. Cutback after cutback continued with quarterly layoffs common occurrences. In one very painful instance, HR simply herded targeted employees into a large meeting room so they could be laid off in mass.
The economic situation then is easily classified as fluid. During this tough time of worrisome layoff potential, Rox Burkey found a publishing company that wanted professionals to write technology white papers for them, so she volunteered us. In our profession, we'd built training materials for Nortel along with certification courses, in between visiting customers sites to meet with all levels of the business and provide written analyses of things the business could consider to improve their technology utilization. For us, it seemed like an easy jump to add that into our regular work.
Trouble was that writing high tech manuals is reasonably unsatisfying, let alone somewhat dry to the majority of the population. It takes six to nine months to research and write a tech manual. By the time it through the editing, reviews, and then released, it's out of date. After our second non-fictional technology book, Charles Breakfield stomped off and said no more.
Shortly after that, Rox Burkey popped up one day with her contagious enthusiasm and said, "Okay, new deal! Let's write fictional stories with high tech baked in. We get to enjoy our stories, pick on meanies, and keep our love of technology in the background, it'll be great!"
It would have been too, except The Great Recession of 2008 slammed into us very hard. Breakfield was laid off and Burkey was stuck in a lab technician role that bordered on mental cruelty.
Our Enigma Book Series was born during those dark times. We dug ourselves out of those tough years, partly because we are hardworking individuals and because we had the diversion of working on something far more fun, storytelling. In 2012, we landed back at a new high-tech firm in different business units, and our first book The Enigma Factor saw its printing debut. We also launched our own small press to publish The Enigma Factor so we could retain artistic control. With 10 Techno-Thrillers in the series today, we are glad we took that path.
We have been fortunate to win some awards for the books and our short stories which we take to events in Texas such as North Texas Comic Book Shows, Libraries, and book festivals in and around Texas. Talking about our stories is fun, but listening to readers and hearing ideas during interactions at these events make for great new characters. Yep, book 11 is in the works.
We're always bombarded by how great it is to pursue your passion, etc. – but we've spoken with enough people to know that it's not always easy. Overall, would you say things have been easy for you?
There is a huge gap between a kept author supported by a huge New York publishing house and being an author managing their own small press. Writing for us isn't the hard part. Writing fictional Techno-Thrillers and short stories is the fun and juicy part. Marketing is a real challenge. As technology geeks trusting social media doesn't come easily. We've made friends with many new people that wouldn't have been possible without the writing.
Even though our stories are set in multiple countries, we spend a lot of time traveling within Texas to build grassroots support. As a small press, we are part of a new wave of authors trying to get mindshare in business with the inroads to technology allowing hundreds of books to be released daily. New friends like Dallas Geeks, North Texas Comic Book Show, Good Morning Texas, Published Page Bookstore in Cleburne, Decatur Library, Carrollton Library, and Dallas Area Writers Group (DAWG) are much like an extended family to us. Libraries, author writing groups, screenwriter groups, and film production houses here in Texas are our favorite targets for us to gain mindshare.
We've had to learn so much on our own. Paperback is one process, eBooks has a whole different learning curve, especially with file formats. As we took our properties to audiobook formats, we learned a significantly different process with some mistakes along the way. No mistake however in our virtuoso narrator of 8 books in the series Derek Shoales. In trying to take our stories to the screen, we are coming across a whole new set of people with a totally different expectation for a conversation on our stories.
So, as you know, we're impressed with Enigma Series – tell our readers more, for example, what you're most proud of and what sets you apart from others.
First and foremost, we enjoy being storytellers. To achieve this, we take today's relevant technology, focus on a particular issue people everywhere can recognize, mix in some despicable bad actors from the Dark Net, then round up the cyber good guys to disrupt the nefarious plans while exercising some romance coupled with travel and a dash of humor. We leverage our well-developed characters in different plots to keep each story fresh and enjoyable on its own.
We offer our techno-thriller stories in paperback (signed by us when ordered from our website), multiple e-book formats, and also in Audible format. We hope this allows people to enjoy our stories in their choice of formats.
Our stories do use our professional experience and knowledge as the foundation of the stories, but the layers of intrigue, mystery, travel, romance, and even humor allow each adult who consumes them to find easily relatable elements.
So, what's next? Any big plans?
Writing additional stories for the series is first on the list. Book 11 with a working title of The Enigma Beyond-Who Won the AI Wars looks at Artificial Intelligence and guardrails as people adopt these capabilities, sometimes without thought. We had a contest for a few of the new characters and the response from fans was unbelievable. One Mesquite resident has allowed using her name as one of the new characters. Doing a contest for character names was a new approach, but we love the collaboration aspects. When we finalize the cover, we will leverage our Facebook followers to vote on a couple of options, though we have a working one today.
Several readers and reviewers have suggested the series needs to be in film as a movie or series through one of the many outlets available today. We are studying with some folks in the business to find the right approach to make inroads with the right people and the best pitch possible. It's funny we were just listening to a replay of one of the classes and reminded of the eight possibilities for meteoric acceptance that ran from, "wow" your story is perfect for filming we'll begin in a matter of months, to top reviews in three leading newspapers. Our favorite, though possibly unrealistic options were hitting the number one best seller list with over a million copies sold, or an over the top wealthy benefactor wanting our project to be done no matter what. We laughed for a moment, then went back to studying to make this happen just in case the other two options fall through, just saying.
We are excited to again be a RONE finalist for the narration of The Enigma Stolen, which we will hear about in October with InD'tale magazine. The Enigma Always was a finalist at the Hear Now Awards in Kansas City, which is a great honor. At the end of July will be in San Antonio being honored for The Enigma Source, TechnoThriller 2019 winner through Texas Authors Association.
We are honored to be receiving acknowledgment for our hard work, even while working our demanding day jobs. We hope the buzz will help us gain more raving fans while we develop our pitchers to take our stories to film.
Pricing:
All our hard copy books are list priced at $17.95, though we sell on our website for $18 signed and shipped free in the continental US.
eBooks are $2.99 available at all the favorite websites
Audible books are on Amazon and iTunes and list for $24.95, though each has a subscription program. For example, first-time audible users on Amazon can get one of our stories free with a subscription.
Contact Info:
Getting in touch: VoyageDallas is built on recommendations from the community; it's how we uncover hidden gems, so if you know someone who deserves recognition please let us know here.