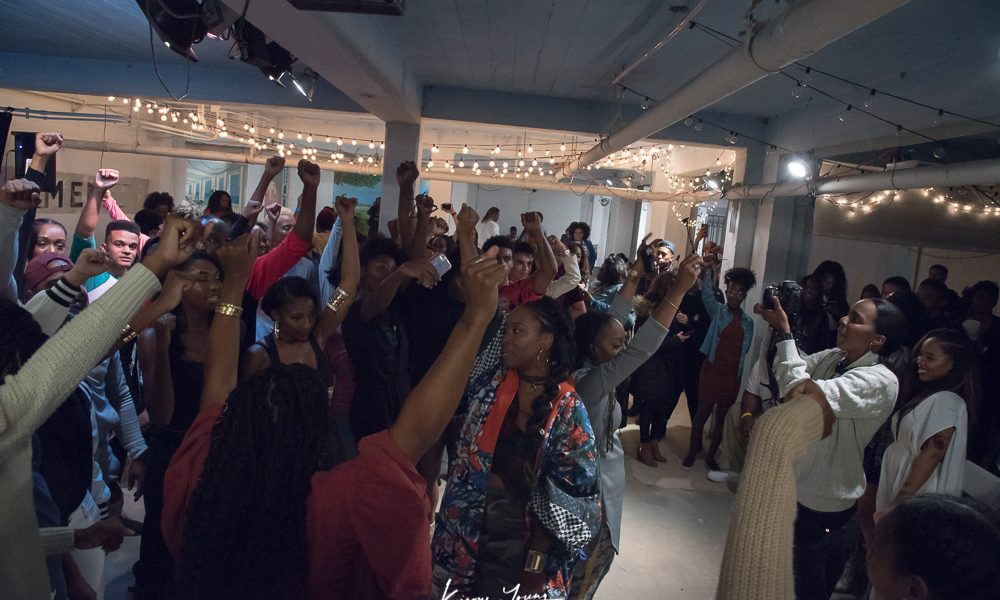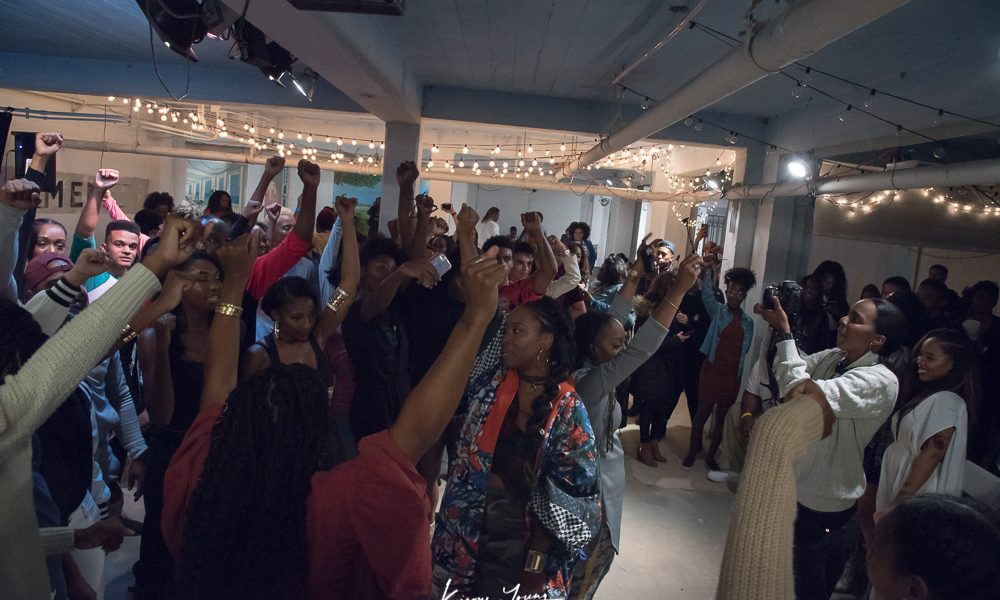 Today we'd like to introduce you to Bree Moore.
Thanks for sharing your story with us Bree. So, let's start at the beginning and we can move on from there.
I decided to pursue my dreams of being a fashion buyer in 2010. At the time, I was attending Texas A&M Commerce. I transferred to the University of North Texas in 2010, my sophomore year. My grades were horrible and I could not keep up. In 2012, I was told, I was suspended from the university for two semesters. I took matters into my own hands and decided to apply for an internship. I thought, well, I can still work on gaining the experience. So, when I graduate from college. I will have both the degree and experience most employers are looking for. I completed my internship and decided I wanted to look for another one.
I ended up at Amphibian Stage Productions as the wardrobe tech. It was a true eye-opening experience. I loved every moment of it. In the mist of working an internship and full-time job, I decided to start a campaign. My uncle informed me he had a friend in Berlin, Germany that was in the fashion industry. So, I started a campaign on Indiegogo to raise money for a flight, expenses, and food. I raised about $2500. I started the campaign in August, I was on a plane to Berlin in November.
While I was there I was inspired to produce my very own fashion show. The purpose of the fashion show was to donate money to Children's Medical Center-Dallas to honor my cousin Ne'Sya Castleberry. Ne'Sya passed away in December 2013, and I wanted to do something for my family. In 2013, I lost two cousins and my grandfather. It was very hard year for me. I started planning the fashion show in January 2014. At this moment, I have volunteered at plenty of fashion shows and finished two internships.
So, I had enough experience to move forward with my decision. In April 2014, I coordinated my very first show. It took place at Aloft Hotel in Downtown Dallas. It was very good. I was very proud of myself. I decided to continue to produce fashion shows.
Now, I am on my 5th fashion show, that will take place in November 2018 at the Bath House Cultural Center. I am so excited. I believe it will be great. We have produced a fashion show in Philly in March 2017. We are planning to visit Baltimore in August 2018. Bree Moore Productions is expanding to other cities. My goal is to produce a fashion show in 2 cities per year.
Has it been a smooth road?
I am still on the journey to success. I still have a long way to go but I am extremely happy. Of course, there are struggles. I am now solely depending on my company to live. Bree Moore Productions is my full-time job. The struggle I face on a consistent basis is being my only investor. I will love to do what I love without the pressures of paying bills and keeping money around.
My goal is to work extremely hard and to obtain more sponsors and investors. Juggling entrepreneurship and motherhood is a daily struggle of mine. It is hard for me to get work done while focusing on my son throughout the day. The only time I have to rest is when is resting. I could get work done while he's resting but I am too tired.
We'd love to hear more about your business.
Bree Moore Productions is a production company that produces exceptional fashion shows, Closet Sales and After School Program.
The fashion shows benefit local organizations, charities, and communities in need. The fashion shows will be held at local venues in the heart of prestigious communities. The main objective is to entertain guests in unique, chic, and highly respected venues. The top three communities chosen were Downtown Dallas, Deep Ellum, and Downtown Fort Worth.
Bree Moore Productions is dedicated to providing the best experience and value possible to the participants of the fashion show by displaying their brand in front of Dallas's fashionable demographic. The participants will be treated to many benefits including; extensive public relations and promotional opportunities to help showcase products and services. Bree Moore Productions believes in affordability and quality. Therefore, the main goal is to keep prices low while also providing the highest quality production and exposure for the participants.
The Closet Sale is just that, a SALE! Local designers and boutiques unite to create an inexpensive shopping experience. Majority of the items are priced between $5-15!
The amazing benefit of shopping with local designers and boutiques is the uniqueness of the product. We have partnered with the restaurant, "Buzz Brews Deep Ellum", to host this amazing event. They are willing to offer us discounted mimosas, so our attendees and vendors can sip and shop. The Closet Sale takes place every 3rd Sunday of each month.
The After School Program is a program that solely teaches 1st – 4th graders different aspects of fashion while still including activities to sharpen their comprehension, reading, writing and mathematical skills. As of now, we have successfully partnered with Desoto ISD and Northside Elementary School. We teach our students about budgeting, styling, runway modeling, sketching and producing fashion shows. We also have fashion industry professionals to speak to the kids about the fashion industry.
I believe I am known for my Facebook rants and Fashion Shows. I started the closet sales in last June. The Closet Sales are fairly new, so is the After School Program. My contract with Desoto ISD begins in this January. The Fashion Shows are well respected and known in Dallas and Philly.
I am very proud of our progress. Every year, we elevate and conquer every new goal. I am very proud. I did not start planning fashion shows for my love of fashion. I wanted to make my family proud and honor my cousin. So, it is definitely amazing for me to witness this idea become an entire business.
My consistency, strong work ethic and passion set me apart from others. I'll notice someone producing a fashion show but the next year, they are nowhere to be around. I refuse to give up. I want to see my company in New York, LA, Africa, Berlin… I want Bree Moore Productions from all over the world, not just Dallas. I strive to make that happen on a daily basis.
Is our city a good place to do what you do?
Yes, I do feel like our city is a good place for businesses like mine. I believe if we had more fashion based production companies, creatives like me will have more opportunities.
More fashion related opportunities create options for creatives. I believe it will be wonderful. I do believe people need to remain patient and consistent within the fashion industry in Dallas. I also believe we need to create standards. It hurts my soul to hear people say, "I have to move to New York to gain the real experience of the fashion industry". I believe we should create "the real" experience here in Dallas.
Yes, it is great to start your business in your own background. I do believe at some point, you have expanded your business to another city. I am beyond thankful for Philadelphia. I learned so much about the East Coast personalities. While I was there, I gained more people to add to the network.
I believe Dallas need to create standards within the fashion industry. It is time to hold people accountable for their lack of knowledge, quality work and work ethic.
Pricing:
Vendor Fee to participate in Closet Sale is $45
Its FREE to attend the Closet Sales
Mimosas are FREE (while supplies last)
Contact Info:

Image Credit:
Kieone Young
Getting in touch: VoyageDallas is built on recommendations from the community; it's how we uncover hidden gems, so if you know someone who deserves recognition please let us know here.